WHAT YOU NEED FOR THIS PROJECT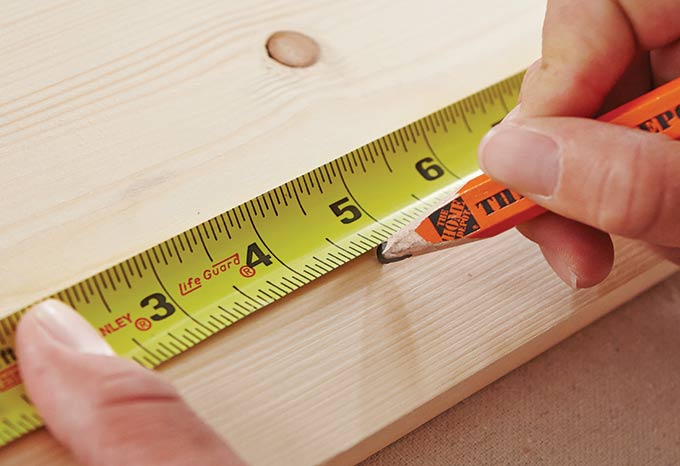 On the 1 x 6-inch x 8-foot common board, measure and mark three 24-inch segments and two 4 ¾-inch ends.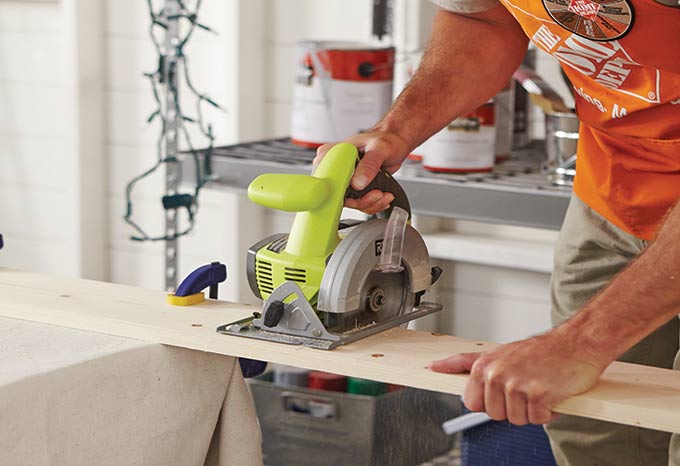 Cut along the marks you just made using a circular saw.

Tip: Smooth any rough ends with sandpaper or a sander.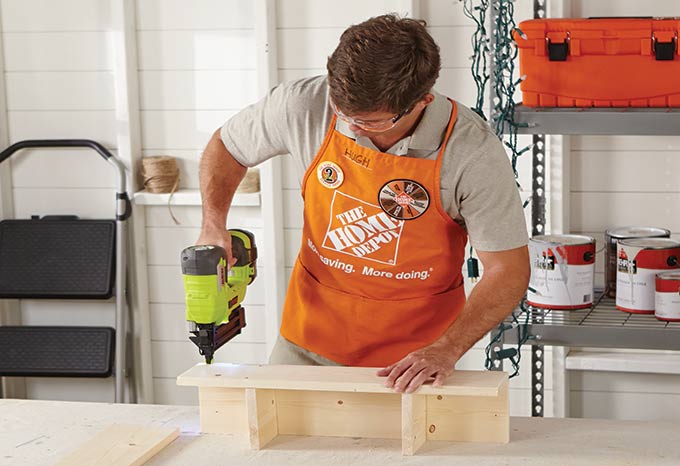 • Stand one 24-inch wall segment perpendicular and flush along the long edge of another 24-inch base segment.
• Using an 18-gauge brad nailer and 2-inch brad nails, nail through the outside of the wall segment into base segment with several nails along the length of the wall segment.
• Repeat on the other side.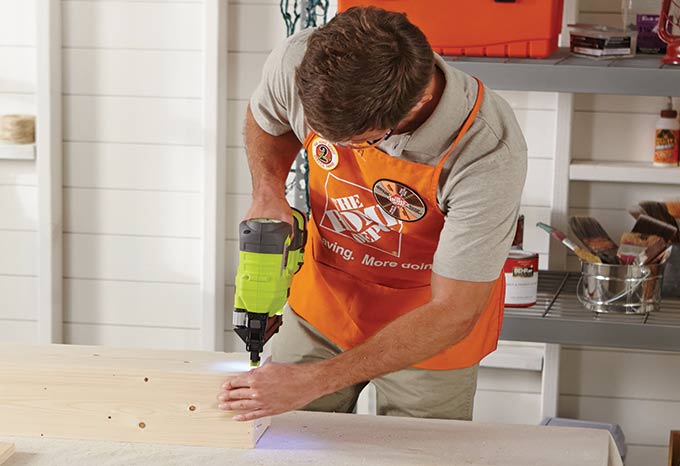 • Place one of the 4 ¾-inch end segments between the two walls and on top of the base.
• Using the 2-inch brad nails, nail through the wall segments into the end segments on both sides.
• Turn the box over and nail through the base into the wall and end segments to secure.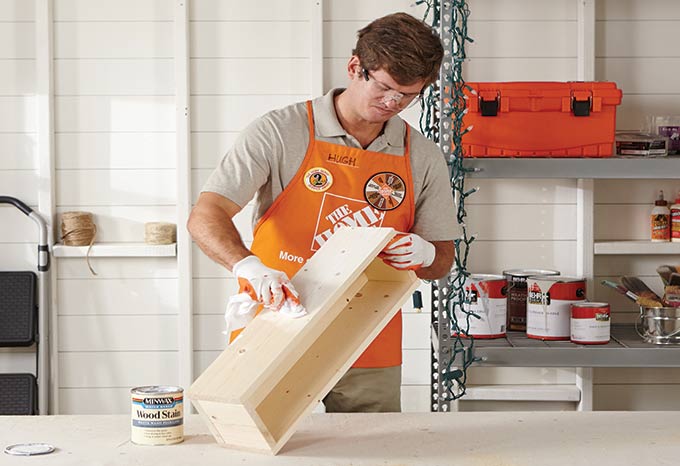 • Paint or stain the centerpiece.
• Once dry, fill with decorative holiday items for a festive look! Try holly, greenery, lights, candles, ornaments, small decorative wrapped gifts, or even figurines of your favorite holiday characters.

Safety: If using real, flame-lit candles in your centerpiece, keep them safely out of distance of anything flammable.