WHAT YOU NEED FOR THIS PROJECT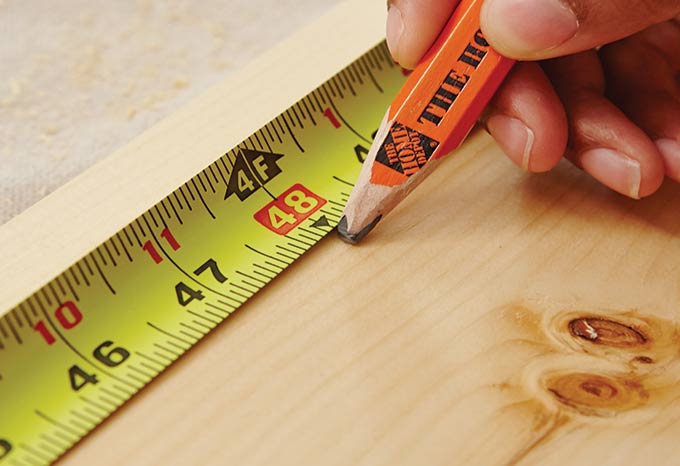 Measure and mark out the lumber as follows:

• Three 48-inch sections from the 1 x 8-inch x 12-foot common board
• Two 48-inch sections from the 1 x 6-inch x 8-foot common board
• Two 30-inch sections from the 1 x 4-inch x 6-foot common board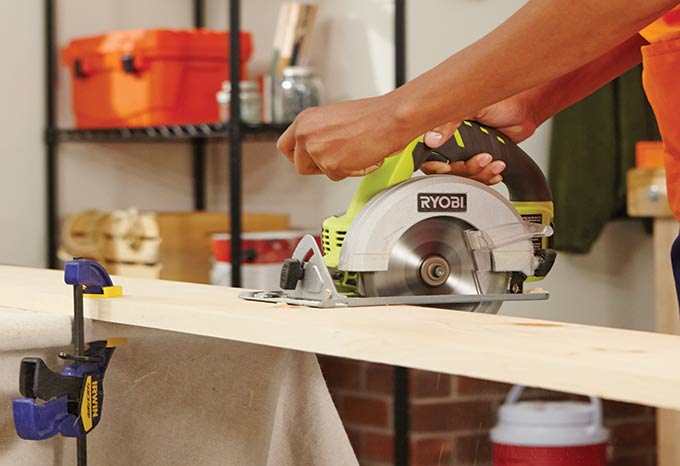 Using a circular saw, cut along all the marks you just made.

Tip: Smooth rough edging with a sanding sponge.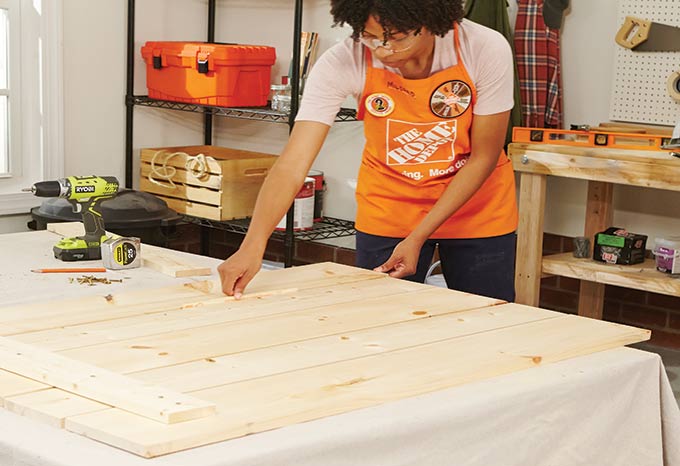 • Lay all five of the 48-inch boards flat on a table, alternating between the 8-inch and 6-inch wide boards.
• Leave a ¼-inch gap between all of the boards.

Tip: To help keep spacing even between the five boards, use two paint sticks side by side between each board to give a uniform gap. (2 paint sticks = ¼ inches)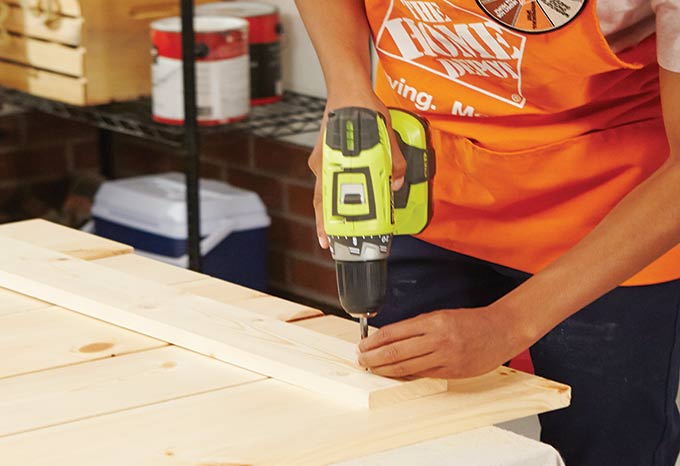 • Center one 30-inch board horizontally across the five 48-inch boards about 3 ½ inches down from the top, and secure using two wood screws in each board.
• Repeat on the bottom with the remaining 30-inch board.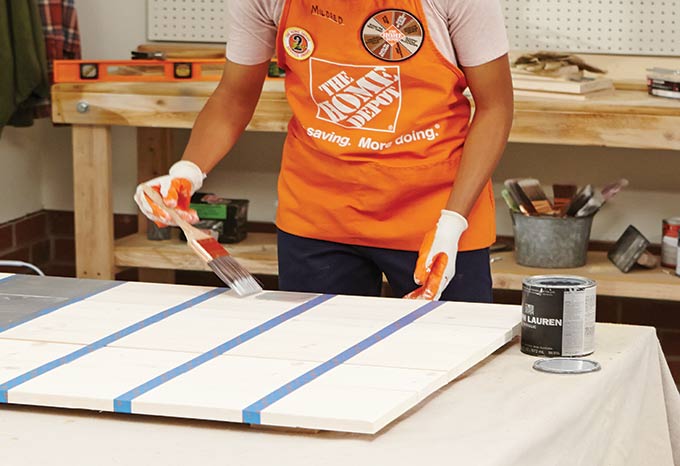 Paint or stain the board as desired. Go with a modern look, like we did in these pictures, or personalize your project with a pattern or image special to your family.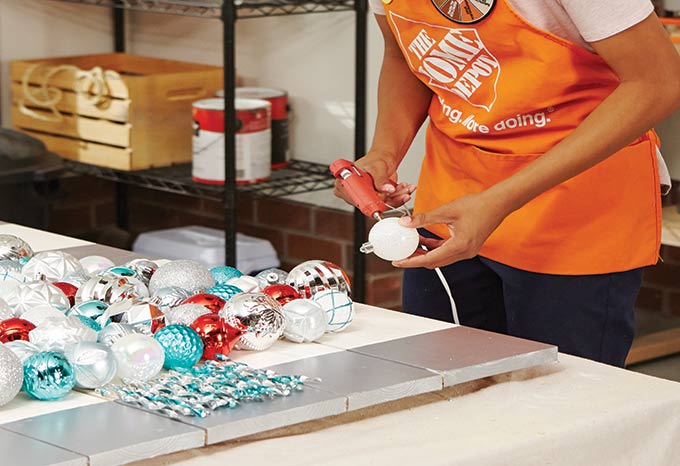 Use a glue gun to glue your ornaments in a fun holiday shape. Try a Christmas tree shape over a solid colored background, a holiday word, or just a random pattern.

Safety: When working with a glue gun, take care not to get your fingers anywhere near the glue gun tip or the hot glue.