Buying Guide
Best Bed Sheets for Your Bedroom
Which sheet fabric is best for me? What are the differences between bedding fabrics?
When it comes to choosing the right bedding, it's all about your individual preferences. Are you someone who tends to get too warm or too cold when sleeping? Do you like to feel warm and cozy, or do you prefer sheets that are cool and crisp? Are you looking for eco-friendly sheets? Whether you are a hot sleeper, prefer crisp sheets or are trying to understand what thread count is best for sheets, this guide will help you find the best bed sheets for you.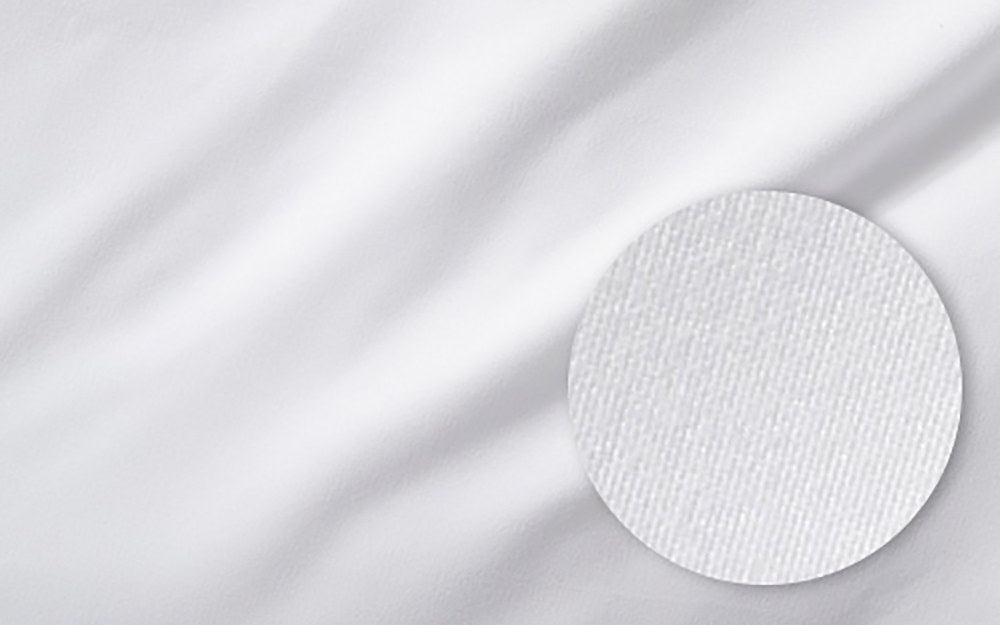 Cotton sheets are good for you if you want your sheets to feel cool, crisp, smooth and lightweight. They can be made from a variety of cotton plants. For example, Egyptian cotton is a very fine, long staple cotton known for its incredibly soft weave and luxurious feel. Pima cotton is cotton grown in the U.S. from Egyptian seeds and has the same kind of softness.

Benefits of cotton sheets:
Durable
Breathable
Easy to care for
Usually affordable
A good choice for best cooling sheets if you are a warm sleeper

Tip: Combed cotton sheets go through a process that strips cotton fibers of impurities and short fibers, leaving behind smooth, buttery-soft sheets.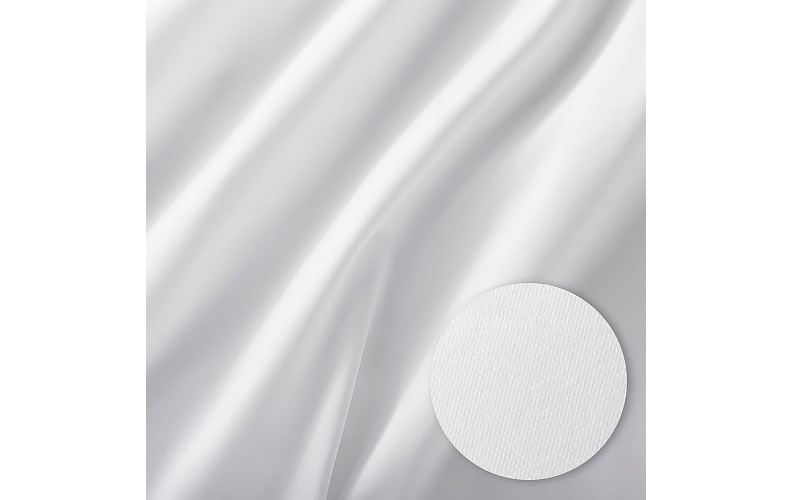 Sateen sheets and satin are the best bed sheets if you want a material that feels super silky and soft. Today's satin sheets are primarily made from nylon or polyester instead of silk, while sateen sheets are usually made from 100 percent cotton.

Benefits:
Feel like true silk
A lustrous finish
Elegant and luxurious
Ideal for year-round comfort
Hold color beautifully
Easy to care for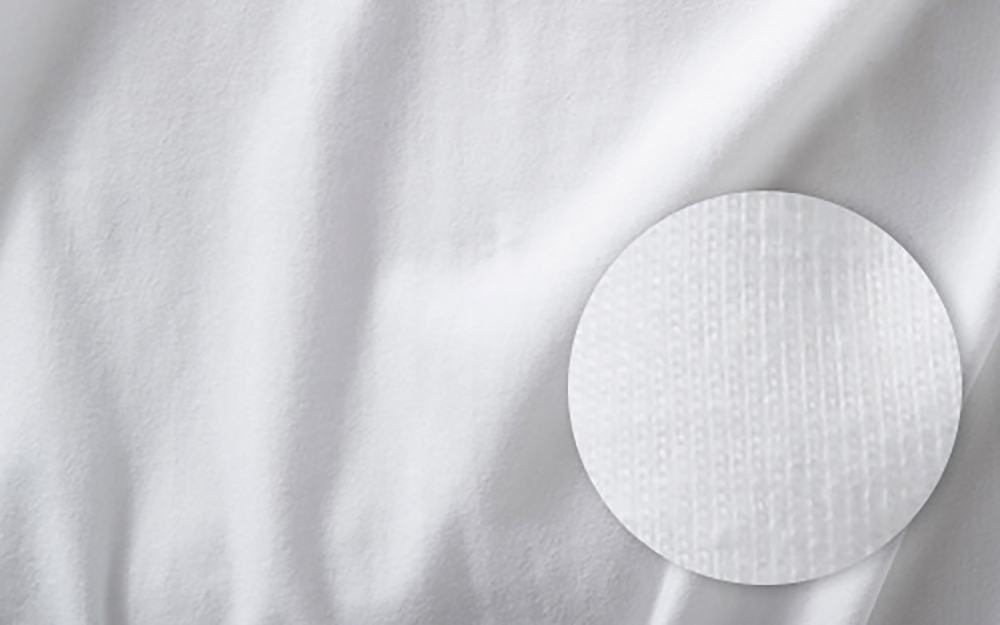 When searching for the best sheets for a cozy night of sleep, consider jersey knit sheets. Soft and warm, these sheets feel as lived-in as your favorite t-shirt.

Benefits:
Feel great against the skin
Natural stretchiness makes them wrinkle free
Easy to care for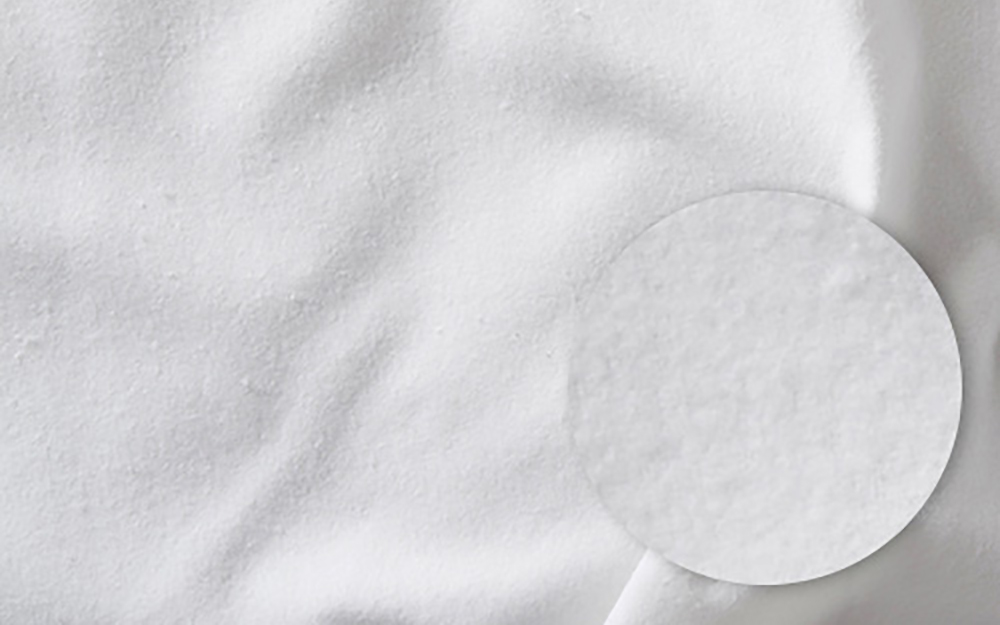 Flannel sheets are ideal if you want your sheets to feel warm, snuggly soft and cozy. They are made from a combination of cotton, wool and synthetic fabric and are the best sheets for beds during cooler temperatures or in colder climates.

Benefits:
Traps body heat
Perfect for the winter
Great year-round for people who prefer a cozy feel or sleep with air conditioning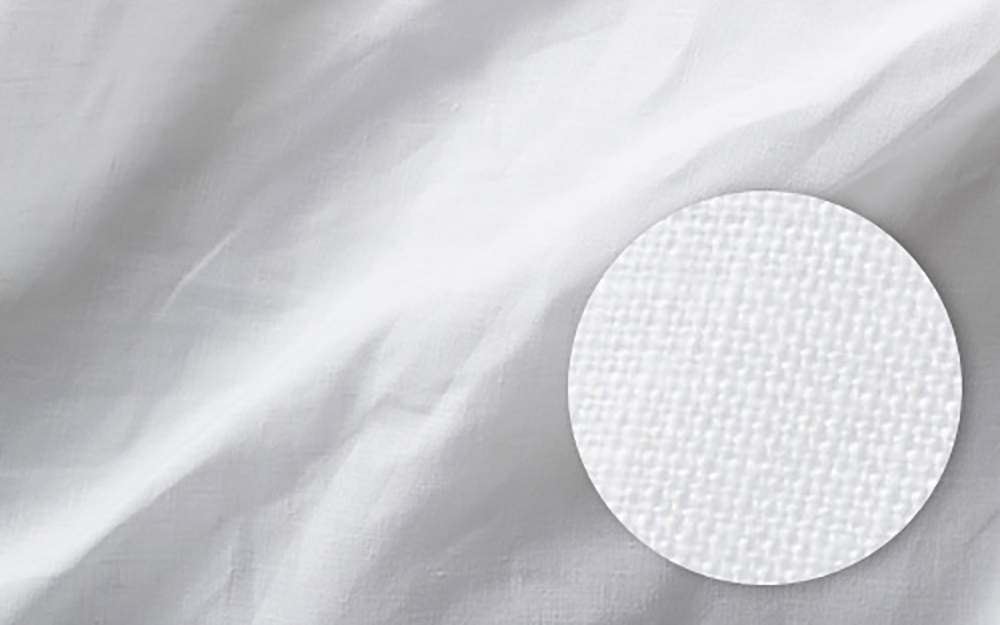 Linen sheets are good for you if you want your sheets to feel airy, lightweight and softer the more you wash them. They are made from the flax plant and are incredibly breathable.

Benefits:
Relaxed yet luxurious
Stays cool in the summer and warm in the winter
Hypoallergenic
Best bed sheets for year-round use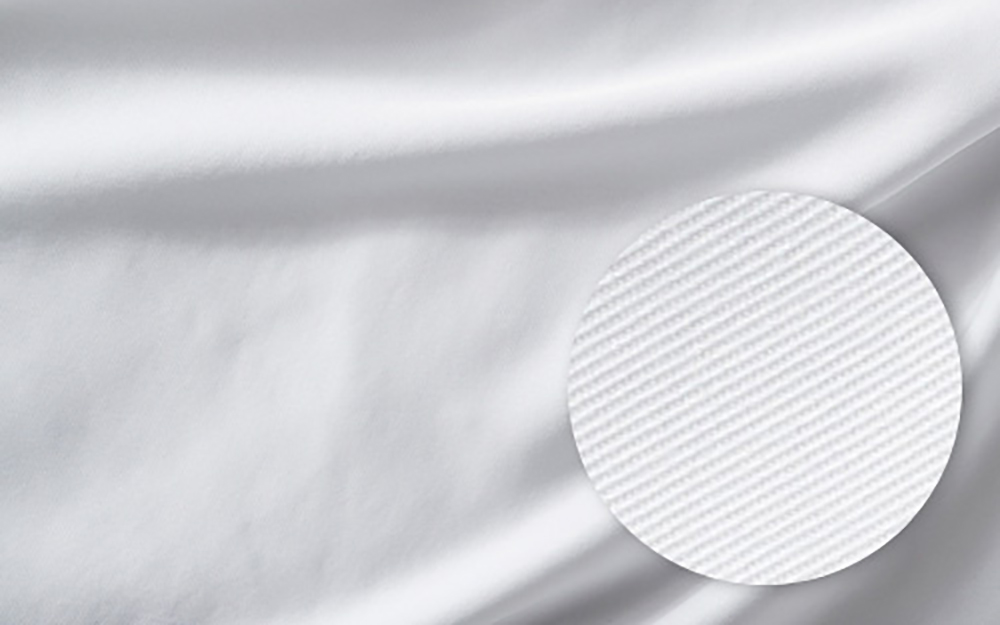 Bamboo sheets are good if you want your sheets to feel soft and smooth. They are typically made from organic fibers and naturally resist moisture.

Benefits:
Breathable
Durable
Wicks moisture
Hypoallergenic
Best sheets for beds of eco-conscious homeowners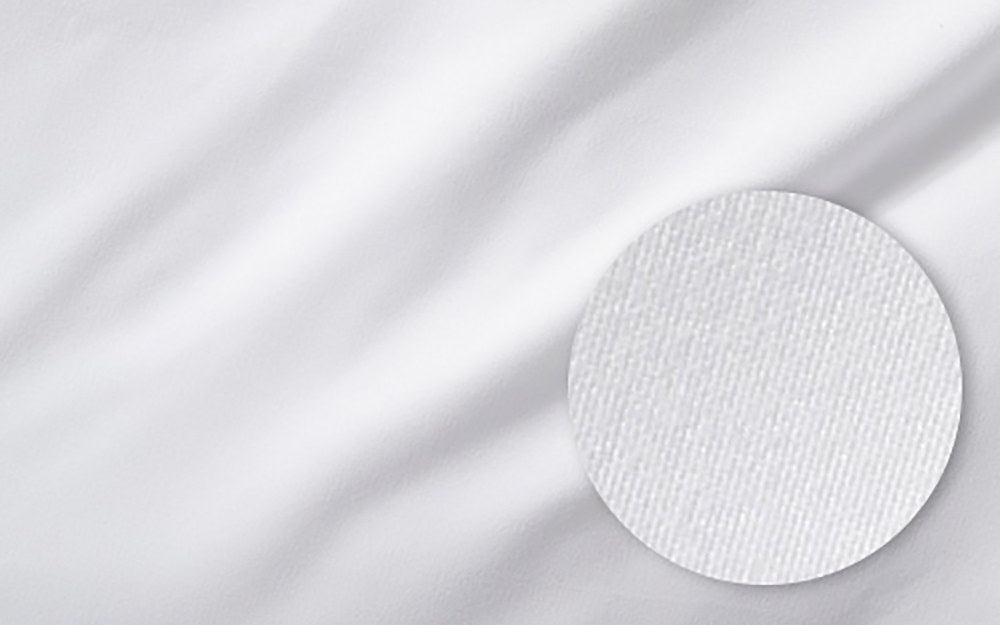 If you are wondering how to choose bed sheets that won't cause allergy issues, microfiber sheets are perfect if you want your sheets to feel very smooth and soft. They are made using a high-quality synthetic fabric (often polyester).

Benefits:
Lightweight and breathable
Durable
Hypoallergenic; great for people who have allergies because they repel dust mites
Wicks moisture; ideal for sleepers who get warm overnight
Easy to care for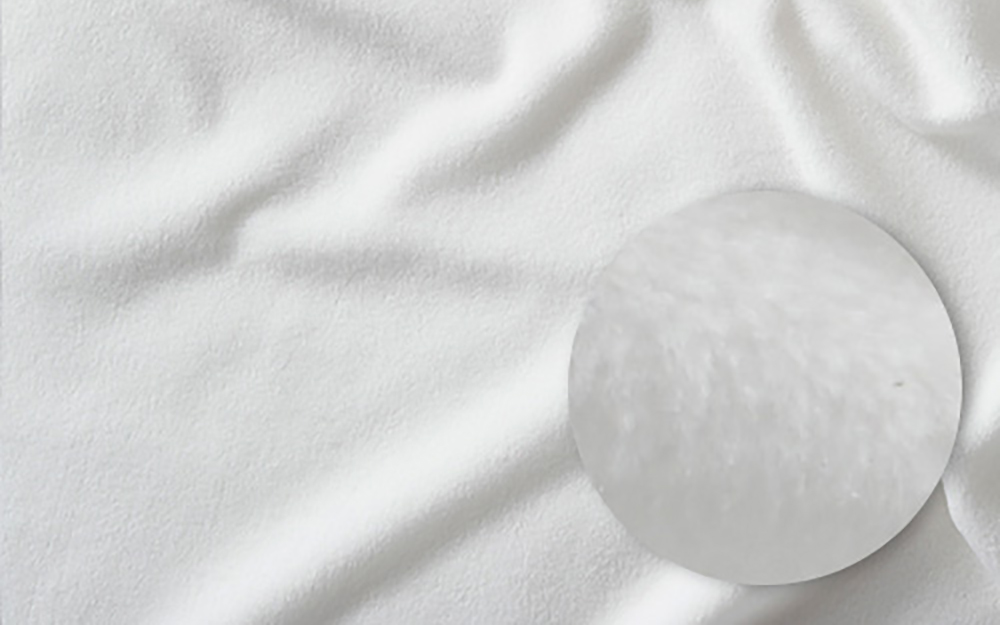 Microfleece sheets are good if you want your sheets to feel velvety soft, cozy, plush and warm. They are similar to flannel but have a more luxurious, sumptuous pile.

Benefits:
Very lightweight, yet warm and cozy
Easy to care for
One of the best bed sheets for cold weather
Hypoallergenic
Wrinkle-resistant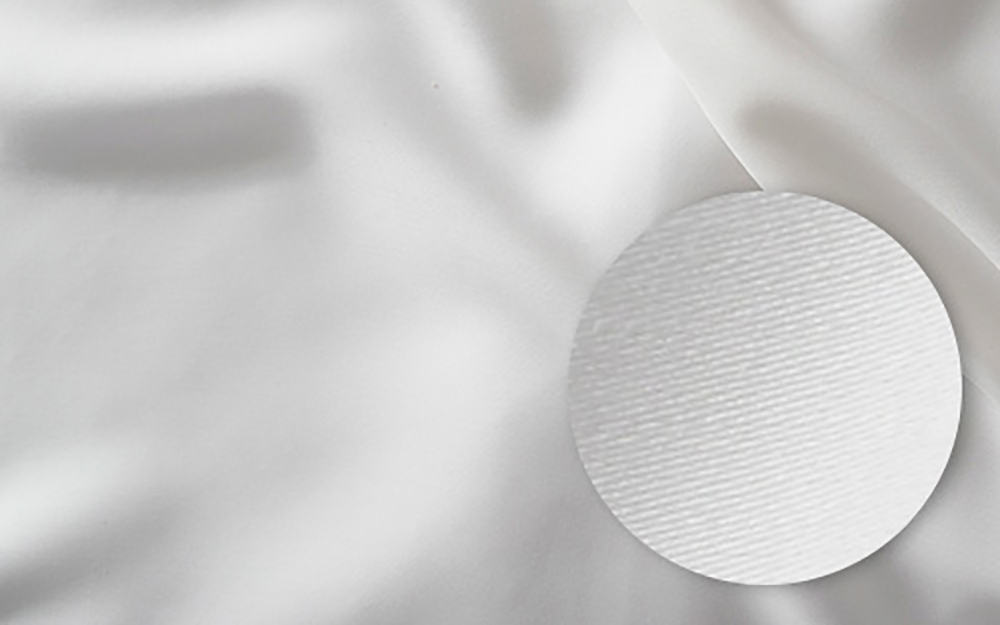 Sustainably made from wood pulp, Tencel sheets are good if you want your sheets to feel super soft, supple and cool to the touch.

Benefits:
One of the best sheets for people who tend to get warm when they sleep
Moisture-wicking and breathable
Naturally wrinkle resistant
Affordable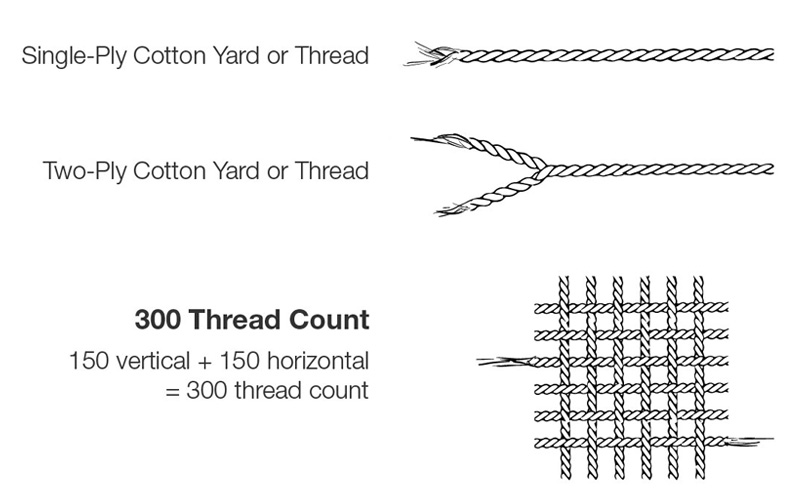 Thread count refers the number of horizontal and vertical threads woven together in one square inch of fabric. The higher the thread count, the denser the weave. Here are a few things to keep in mind when trying to understand what thread count is best for sheets:
Thread count is just one thing to consider when buying sheets. The feel of the fabric you choose depends upon the fiber, the weave, the integrity of the yarn and the quality of the finished piece.
Despite popular opinion, a higher thread count doesn't necessarily mean a higher quality sheet. For example, a sheet that has a 1,000 thread count is probably made by using multiple-ply yarns; that is, individual threads twisted around each other. Multi-ply construction can be used to strengthen lower-quality cotton.
Tip: So, what is a good sheet thread count? It's essentially up to you and your preference, but, generally, look for sheets within the 200 to 400 thread count range.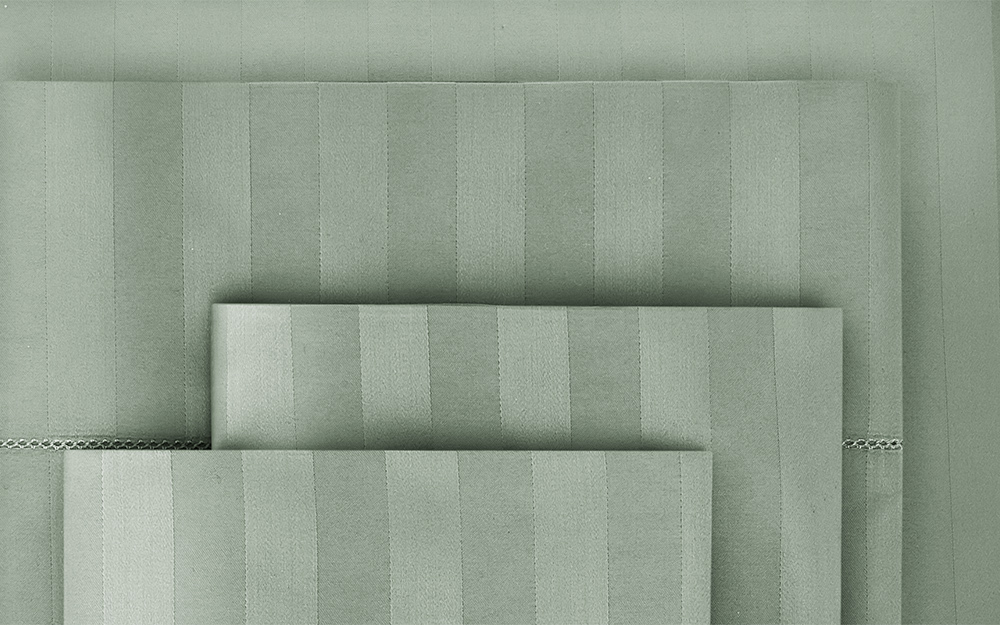 The weave refers to how the threads of the sheet are interlaced together to make the fabric. The most common weave pattern features one stitch over and one stitch under. This pattern creates the look and texture of the sheets. Here are some common weaves and benefits:
Percale is the weave you are probably most familiar with. Cotton percale sheets are lightweight and very closely woven, so they will have less of a shine but are still smooth, crisp and durable.
Pinpoint is a stitch pattern of two threads under one. Pinpoint is softer than a standard weave but not as luxurious as percale.
Twill is a diagonal weave. Twill has more texture (both to the eye and to the touch). It is durable but is not as soft or smooth as other choices.
How do I make sure my sheets fit my mattress?

The best sheets for a bed will depend on the size and shape of your mattress. Sheet and mattress measurements can vary slightly by brand, so see the chart above for common dimensions for bed sheets in each size. Keep in mind that fitted sheets come in varying depths to accommodate thicker mattresses or mattress toppers. Fitted sheets may come in standard, deep and extra-deep measurements. The standard depth of a fitted sheet may not be large enough to accommodate a thicker mattress, so look for deep-pocket sheets if you have a pillow-top mattress or a mattress topper.
Tip: Make sure to measure your mattress depth (including any mattress topper) before purchasing fitted sheets.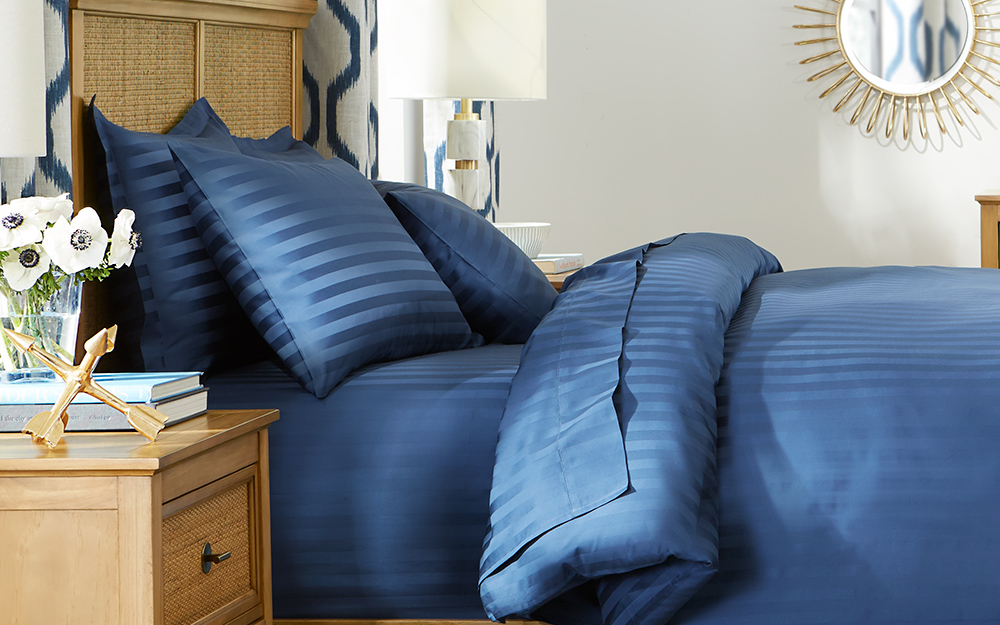 With so many materials and types of sheets available, it's a good idea to figure out what features matter the most to you.
Materials: Cotton, silk, linen and wool are natural and organic, meaning they are typically grown without GMOs or pesticides. If this is important to you, select types of organic sheets without any synthetic materials.
Budget: While everyone wants to find the most comfortable sheets, not everyone has the same budget. There are plenty of soft, durable, quality bed sheets to choose from, so start with a solid price range in mind as you begin your search for the best bed sheets. For example, because of its cooling properties, a linen sheet set may be a worthwhile investment for a warm sleeper. Also, remember that thread count doesn't always equal better sheets. When thinking about what thread count is best for sheets, think about what material you like and go from there.
Hot Sleepers vs. Cool Sleepers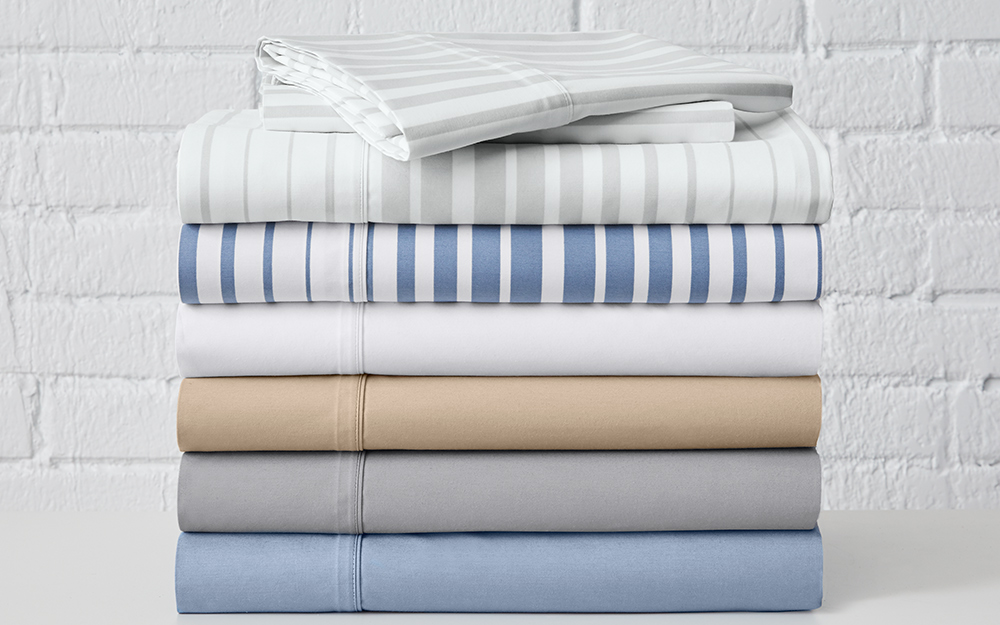 What are the best sheets for summer or hot sleepers?
The best cooling sheets are lightweight, breathable, moisture-wicking and temperature regulating. Crisp cotton percale and airy linen are excellent sheet fabrics for warm weather. Other good options would be bamboo/rayon, microfiber or Tencel, which are all lightweight and breathable. These sheets are also great options for people who suffer from night sweats, live in a warm climate or tend to be hot sleepers.
What are the best sheets for winter or cool sleepers?
In winter, turn to cozy, comfy fabrics to keep warm. Flannel is an excellent choice because of its soft, brushed surface which naturally traps body heat. Other good options are jersey knit sheets, which feel as comfortable as your favorite t-shirt, and microfleece sheets, which are velvety soft and plush.
Tip: Cotton sheets are also great for year-round use as they adjust to your body's temperature.
Can I buy sheets separately or do I have to buy them in sets?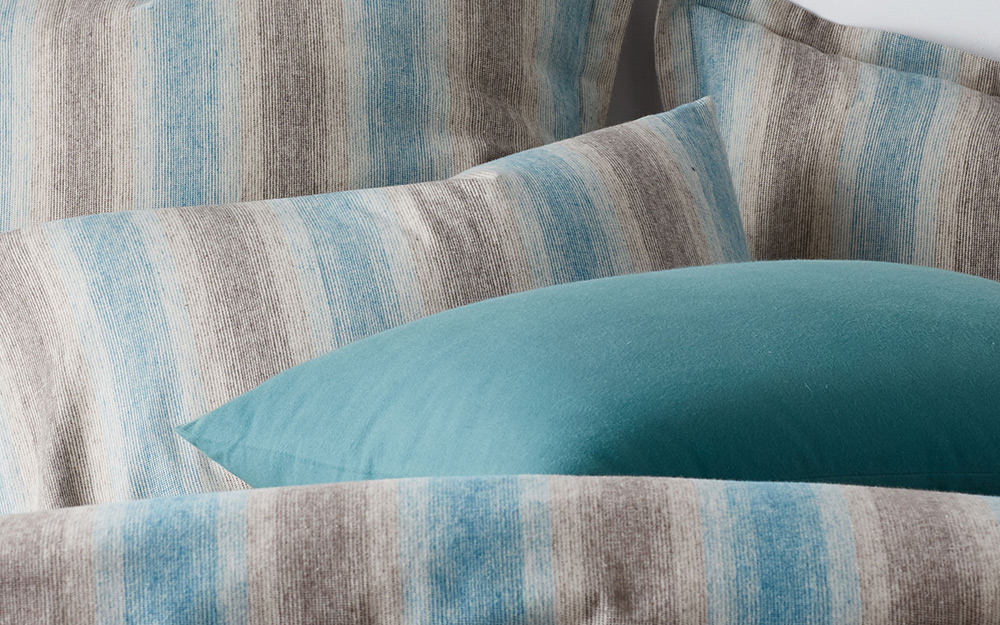 While some people prefer buying a complete sheet set, others like to mix and match their sheets to create a more signature look. While some of our sheets are available only in sets, most can be purchased separately, so you can create a look all your own.
What are the best sheets to use if I have allergies?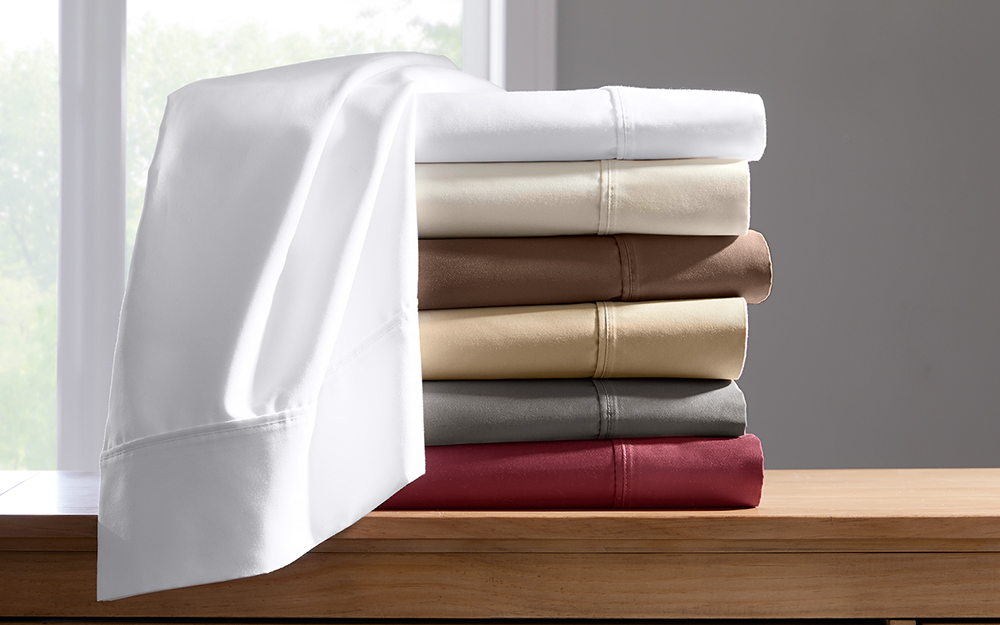 If you suffer from allergies, choose fabrics that are breathable yet tightly woven, like microfiber. Cotton sheets are also an excellent choice.
In some cases, an allergic reaction might not be from dust mites as chemicals on the sheet fabric may cause the reaction.
For chemically sensitive people, certified organic cotton sheets are a great option. These sheets are made without using harmful chemicals or dyes.
For those particularly sensitive to chemicals, fabric softeners may irritate the skin. In this case, the best option is to wash sheets with a laundry detergent with no perfumes or dyes and skip the fabric softener completely.
Tip: Combat allergies by washing all of your bedding in hot water – over 130 degrees Fahrenheit – every week.
How should I care for my sheets? How often should I wash my sheets?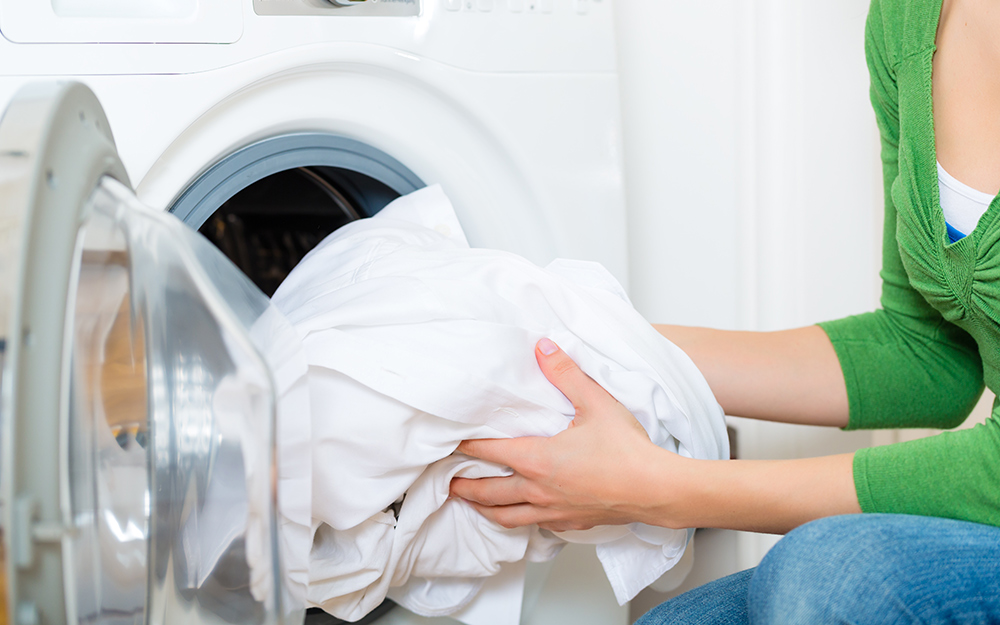 Protect your investment by washing, drying and storing your sheets correctly.
Your sheets will last longer if you follow the "three set rotation rule": one set on your bed, one in the laundry and one in your linen closet. By rotating your sheet sets, they'll last longer and be laundered less frequently than if you have just one set.
Bedding can accumulate dust and dirt, so it's a good idea to wash your sheets and pillowcases once a week (and possibly more often for hot or humid climates).
Wash sheets separately from towels or other clothing. Washing sheets alone means they won't get damaged by zippers or other fastenings and will reduce pilling.
Consider drying sheets on an outside clothesline out of direct sunlight to avoid fading. If using a clothes dryer, use a lower heat setting to reduce damage that can be caused by higher temperatures.
Remove sheets as soon as the drying cycle is over to reduce wrinkles.
Tip: Wash brand new sheets before putting them on your bed. Machine wash according to the instructions on the care label with similar colors, then tumble dry on a medium heat.