Most people have a favorite blanket or throw they'll curl up with to stay warm. Or, one that rests gorgeously on the back of the couch. Maybe it's so comfy you bring it into bed with you. When it's time to replace your favorite throw blankets, it can be tempting to base it on color or softness. However, there are a few other factors you will want to consider. This guide will teach you about materials, sizing and more. Keep reading, so you can choose the best throw blankets for your home.
Blankets vs. Throws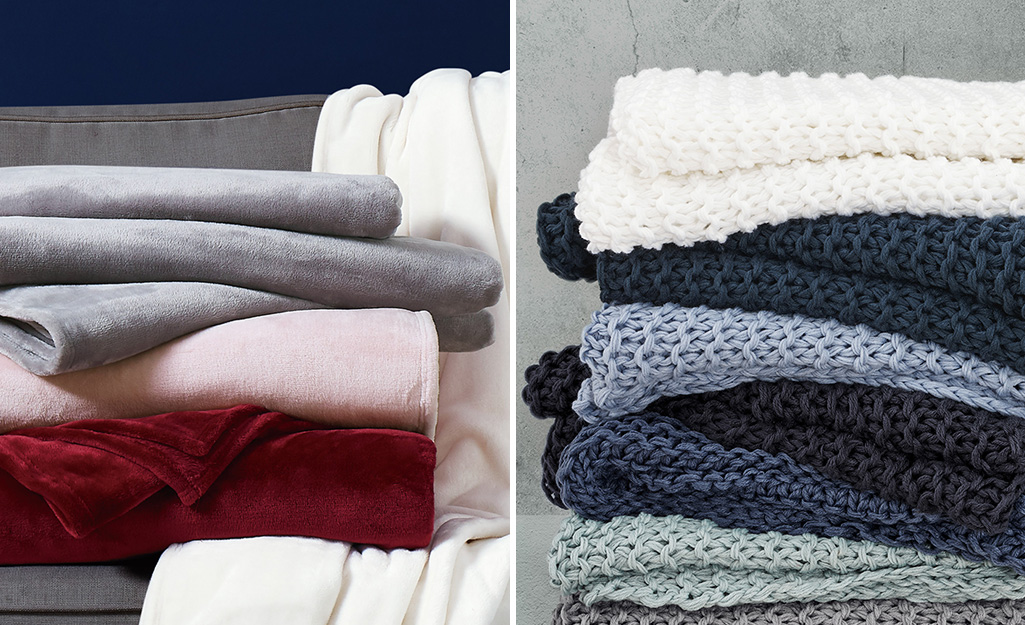 It can be tricky to distinguish the difference between blankets and throws. They are in the same textile family. But these two items serve two different purposes.
When purchasing, ask yourself two questions:
Do you need a new blanket to update your bedding?
Or are you looking for a throw to add some color and texture to a room?
Blankets are typically larger than a throw. You use a blanket on a bed as the top layer of bedding. You use throws for decor purposes. Drape a throw over a chair, sofa or the edge of a bed. It's used to provide added warmth while relaxing in a bed, chair or couch. Throws also have more flexibility with size. They can be larger for extra coziness. Or, they can be smaller for a hint of color and texture.
Choosing the Right Size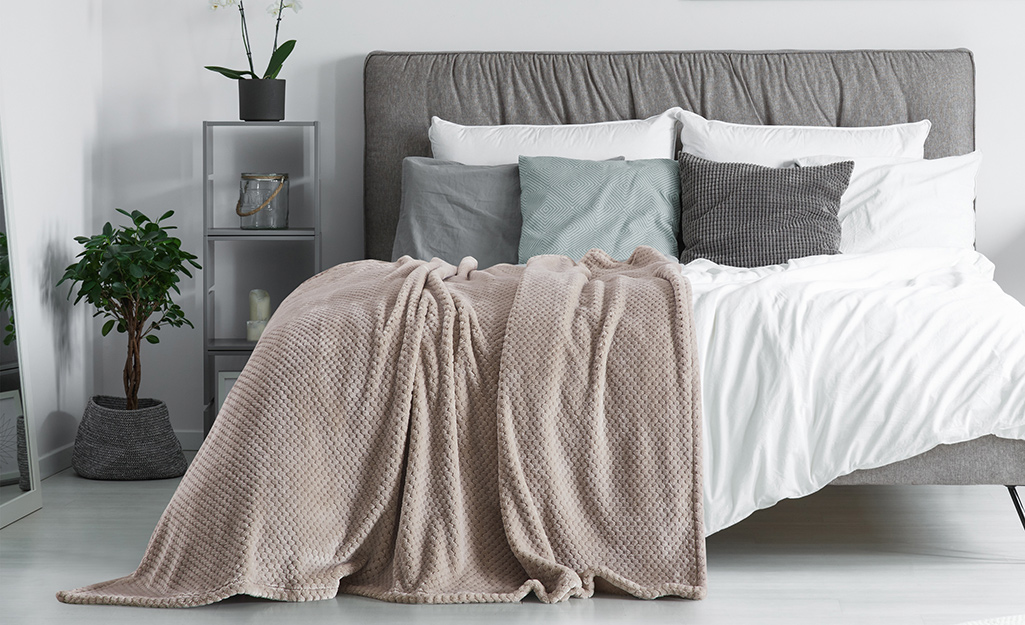 Like bedsheets and pillowcases, blankets are available in many sizes. Measure the size of your bed to ensure the blanket isn't too short or long. Blankets are available in the same sizes as other bedding. Imagine your sheets: twin, full, queen, king or California king.
Throws are smaller than blankets. The standard size is 50 inches wide by 60 inches long. With universal sizing, picking the best throw mostly involves your style. The personal style and texture you want is the best way to pick the perfect throw. Whether it's for your bed, couch or chair, factor in your height and the size of furniture you want to pair with it. For a seamless accent, consider the current decor of your home.
Fabric Considerations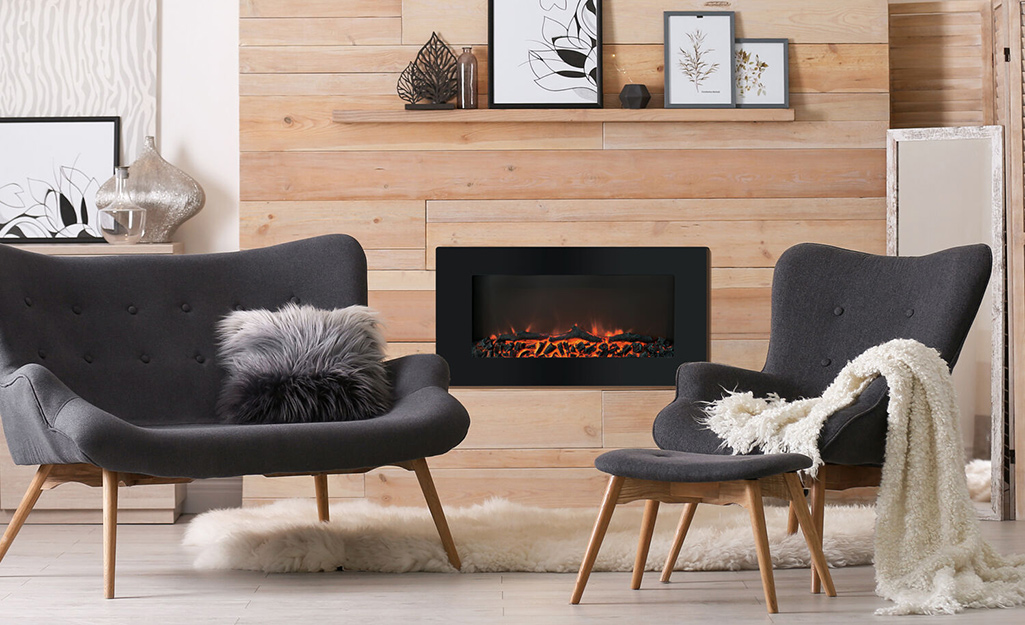 The type of fabric you choose will depend on what you're looking for. Some fabrics tend to be plusher and smoother. Other fabrics may be textured for warmth. The best fabric will vary depending on the person and their taste.
Ask yourself:
Do you want the best travel blanket to stay warm on planes and road trips?
Are you looking for a throw that's breezy and breathable?
Are you on the hunt for the best blanket for cold, winter nights at home?
Fabric Types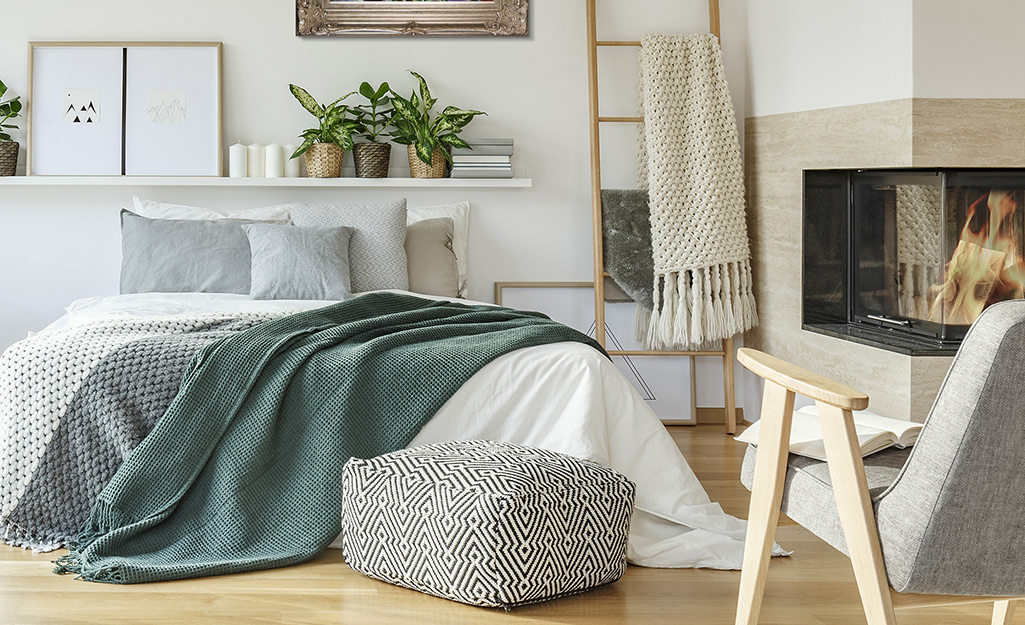 Check out the most popular fabrics and their features below. It'll help you narrow down which material you prefer. Pretty soon you'll be on your way in choosing the best blanket or throw for your needs.
Down: These blankets are thinner and lighter than down comforters. They feature a layer of feathers (goose or duck). Two layers of fabric are stitched outside the layer of feathers. This option is ideal for keeping you warm in the winter. It's plush to the touch, but breathable enough to keep you cool in the summer. Down alternative is available for those who suffer from allergies. The down alternative gives you the same look and feel of down. Be sure to read the packaging to find the best down blanket.
Cotton: Cotton blankets are the best summer blankets. They are breathable, soft and lightweight. If you consider yourself a warm sleeper, it's an ideal choice. Cotton is durable enough to withstand everyday use. It doesn't wear down from repeated washes, making it a popular option.
Wool: Wool blankets are great at keeping you warm during winter months. Their texture is soft to the touch. It's a bit of a heavy option during spring and summer months. A good wool blanket will not be itchy. It should feel fuzzy but soft against your skin.
Fleece: These blankets are some of the softest blankets available. Cozy, warm and not super thick, it's a great addition during winter months. Often made of acrylic fibers, fleece is velvety soft and cost-effective. Typically, fleece blankets are thought to be the softest throw blankets.
Electric Blanket: This option features a heating element. The adjustable thermostat allows you to choose your desired temperature. It's a great investment for those who live in cooler climates. Choosing the best electric blanket will depend on color and preferences. It's often made of synthetic materials. This style of blanket is luckily available in an array of choices.
Synthetic: More affordable and hypo-allergenic, synthetic throws are popular. Faux fur and knit throws are often made of synthetic fabrics. Many synthetic throws are made to feel buttery soft. Some will have a sheen to them.
Weave Types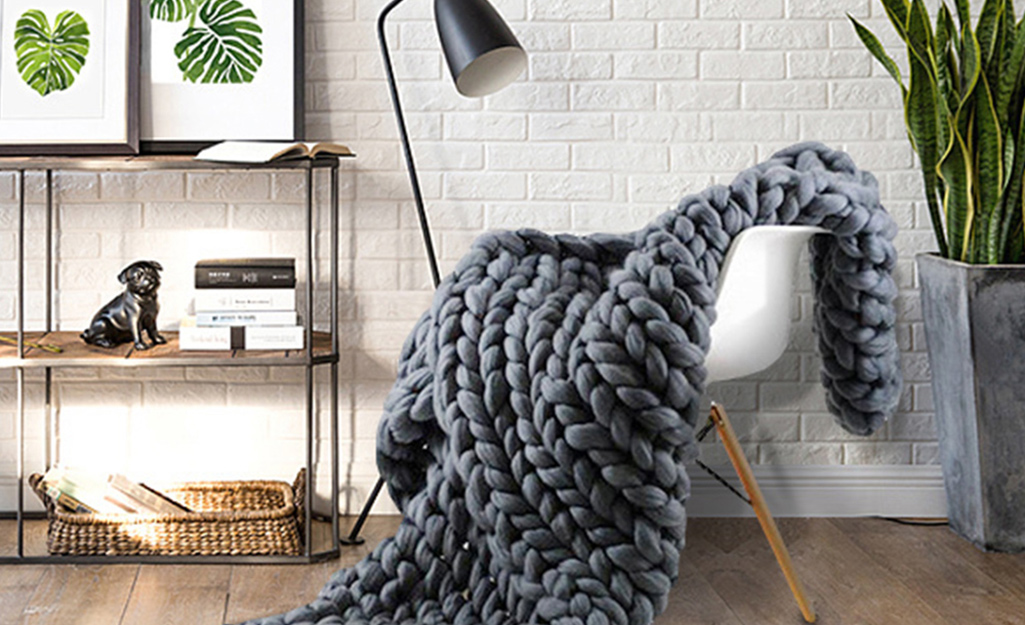 While fabric is important when you are looking for feel, weave plays a key role in the weight and warmth of a blanket. 
Wool and synthetic blankets have knit weaves, making them warm and heavier.
Down blankets and comforters feature quilted weaves. These provide warmth and evenly distribute temperature.
Cotton blankets, which are the coolest blankets, usually feature a thermal pattern. This is so air can circulate freely. A blanket made of waffle cotton provides just the right amount of texture and warmth. But it will also remain cool enough to be used on your bed year-round.
Tip: Different types of blankets and throws work best during certain seasons. Consider having various fabric options. Then you can swap out your blankets and throws throughout the year.
Care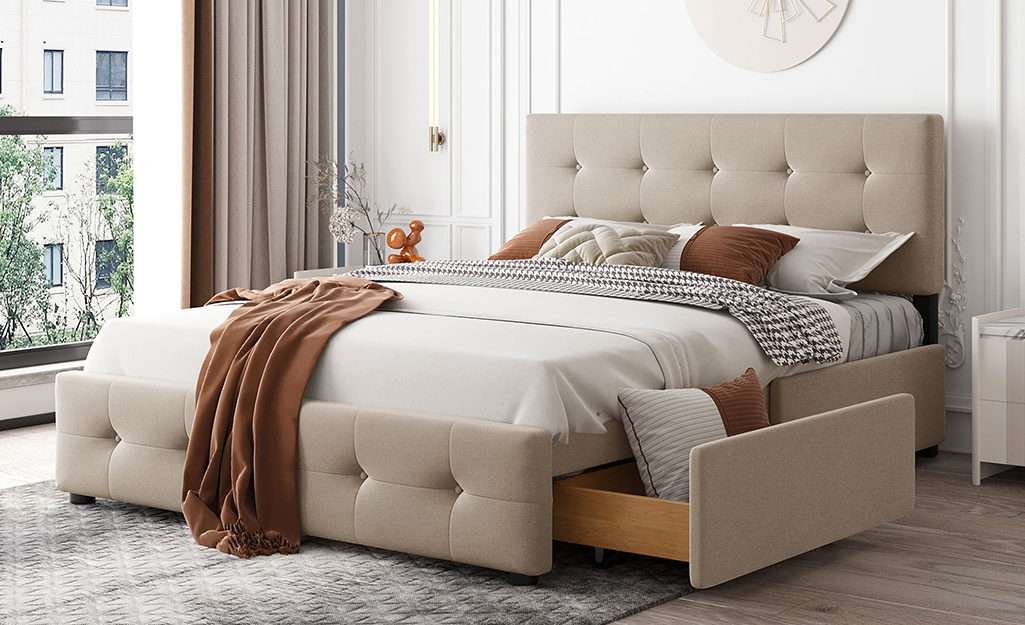 How you care for your blankets and throws will depend on the fabric you chose. Always read the care label prior to washing/drying. However, there are some standard rules to go by. 
Washing: Always wash blankets and throws separate from the rest of your bedding. Most blankets should be washed in cooler water on a gentle cycle. Use a mild detergent, but not too much of it. Using too much will make it stay in the fibers and ruin the texture.
Drying: Dry most blankets on low heat to prevent ripping or shrinking. Electric blankets can be washed and dried. Always be sure to disconnect the power cord. Only dry with cool air until it's lightly damp, or it could shrink. For safety, it's best to avoid using heat when drying an electric blanket.
Wool: Wool blankets should be washed by hand, when possible. When it's time to clean your wool blanket, shake it off first. Then hang it somewhere air can move through it. Spot clean any stains before washing the blanket or throw by hand. Avoid hot water and allow it to air dry.
Loose weave: Loosely woven textiles may tear in the washer and dryer. Opt to hand wash for the best results.
Looking for a new blanket or throw for your home? The Home Depot has a wide selection and delivers online orders when and where you need them. 
Explore More on homedepot.com