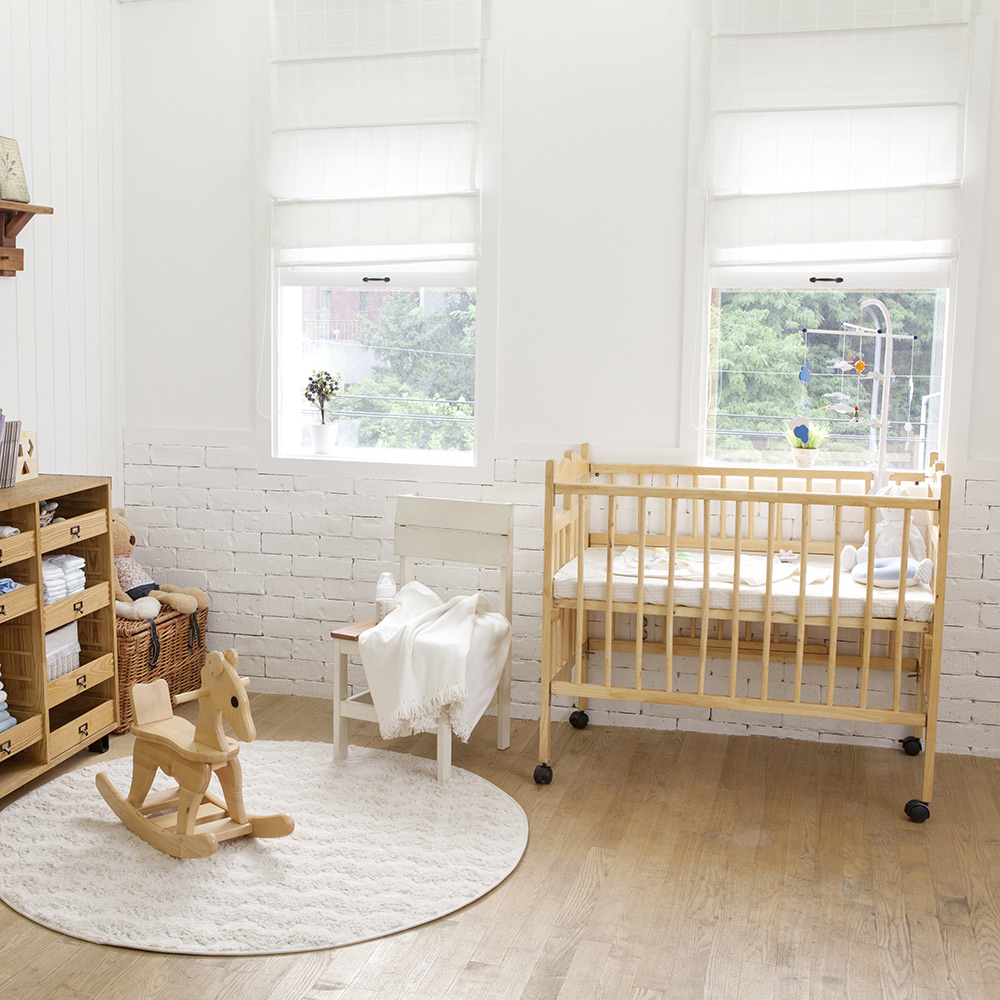 Window shades and blinds equipped with cords to raise, lower and open them pose a significant choking hazard to children and pets. According to the U.S. Consumer Product Safety Commission, a child under the age of 10 dies from window cord strangulation every month. This guide explains which window treatments are a safer choice and gives you tips on lowering the risks of this common hidden hazard in your home.   
Cordless Shades and Blinds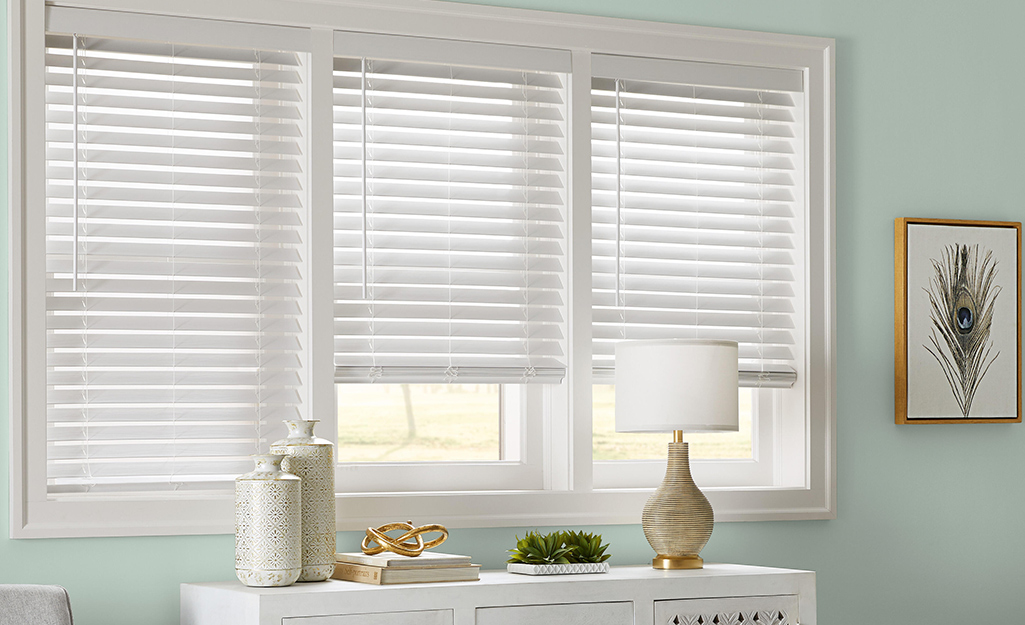 The safest option for homes with children under 10 and pets is cordless products such as shutters, cell shades or roller shades. If possible, replace any window treatments, including draperies with cords, manufactured before 2001. 
Motorized Window Treatments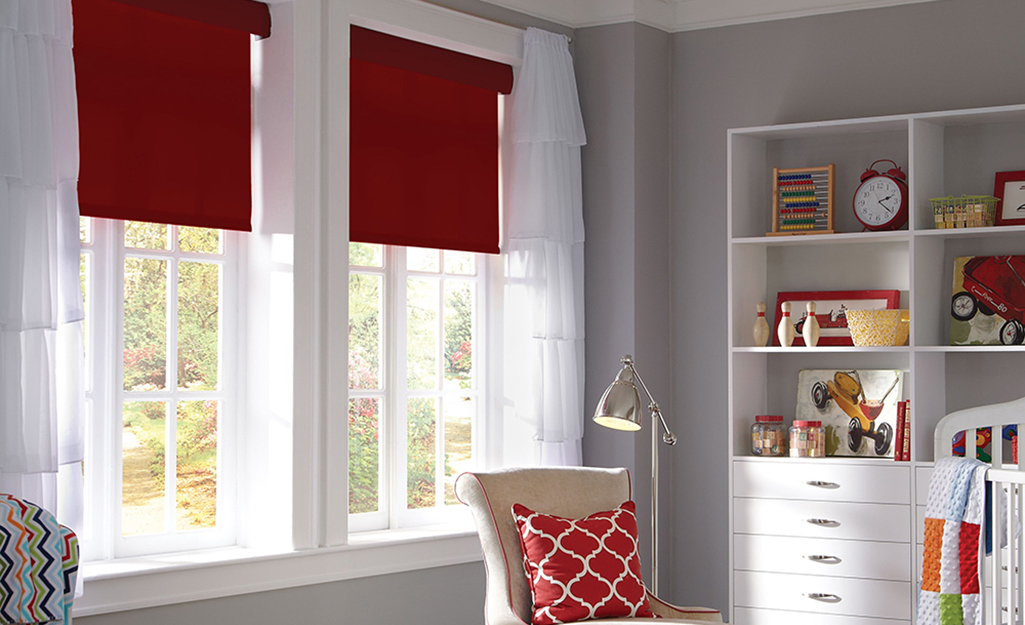 Motorized shades avoid the risk to children and pets of exposed cords and give you the added convenience of smart technology. You can raise, lower and close motorized shades using an app on your smartphone or laptop connected to your home's internet hub. Motorized shades are ideal for family rooms and other spaces with windows that are difficult to reach. 
Roller Shades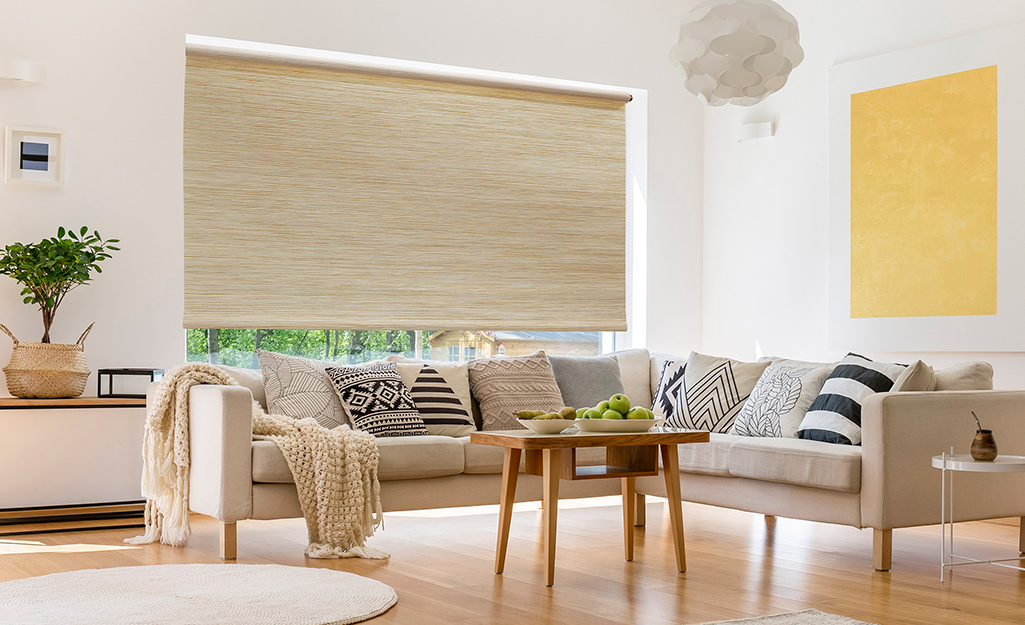 Roller shades are among the safest options for window shades in rooms where children are around. Light filtering roller shades are designed to diffuse light entering a room and can be raised and lowered by tugging on the end of the shade. Signature light filtering roller shades are customized cord-free shade options that perform the same function in a room.  
Cellular Shades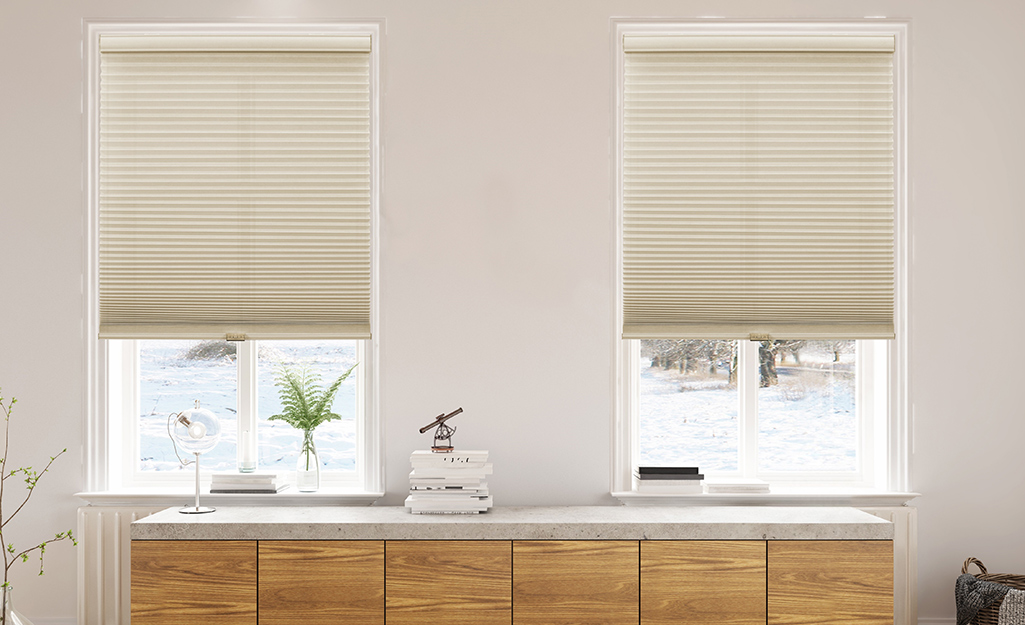 Cellular shades are also known as honeycomb blinds because of its beehive appearance from the side. They are effective at filtering light to provide optimal room darkening and privacy. Room darkening cell shades block virtually all light into a room. These window blinds and shades are suitable can be used in a bedroom or nursery that requires minimal light but not complete darkness. Budget cordless light filtering cellular shades are a better choice for rooms that don't require much darkness, such as a kitchen area.     
Grommet Drapes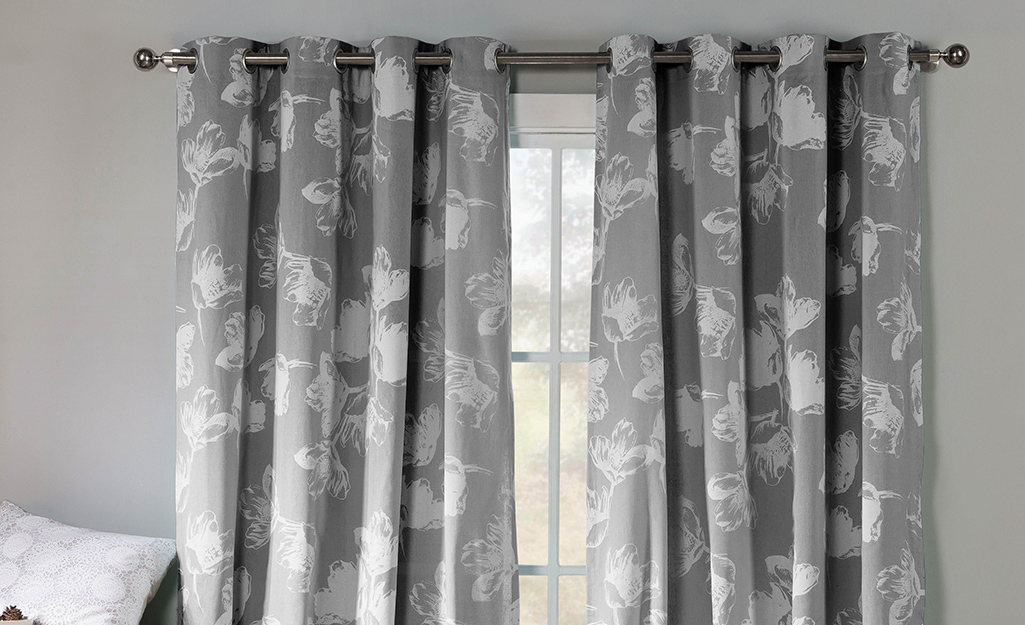 Custom grommet drapery uses rings embedded in the top of the fabric that serve as guides for the curtain pole. The rigidity of the grommets creates well-defined, evenly pleated drapes that can be drawn back without a cord or wand.  
Composite Shutters
Composite shutters are safe around children because they can be opened and closed without cords. Composite shutters and signature composite shutters are made of medium-density fiberboard wrapped in a vinyl coating, making them a versatile and cost-effective alternative to wood shutters. A simple push of the attached rod widens or closes the blinds.  
How to Keep Existing Cords Out of Reach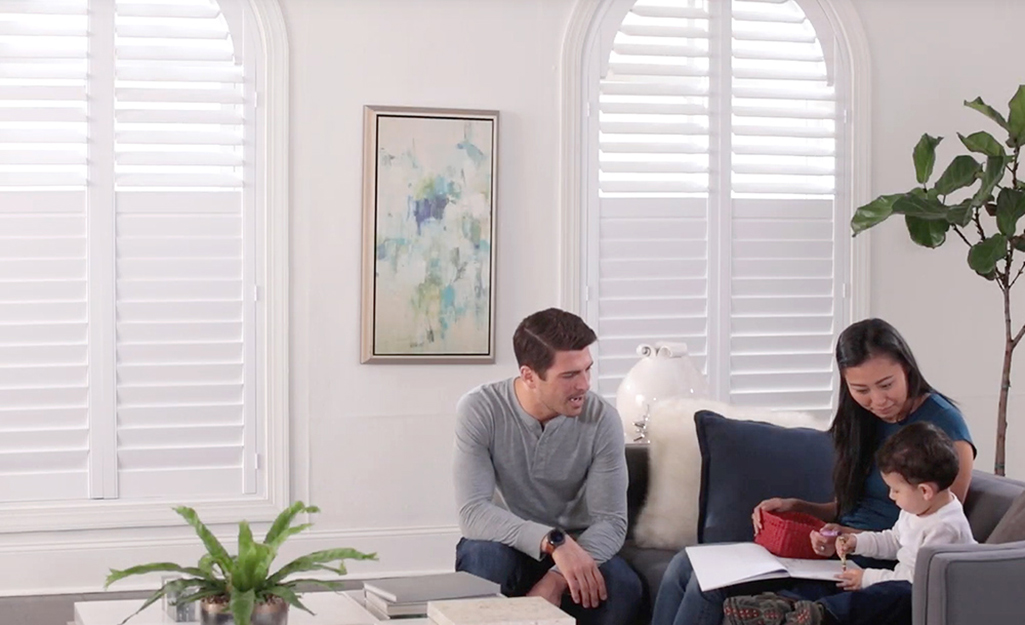 If you cannot install newer products or children are simply visiting your home, make sure all existing window cords are out of sight, beyond reach and inaccessible.  
Keep all window pull cords and inner lift cords out of the reach of children and pets.

Check window coverings like draperies for exposed cords.

Make sure cord stops are properly installed and adjusted to limit the movement of inner lift cords.

Lock cords into position whenever horizontal blinds or shades are lowered, including when they come to rest at a windowsill.

Make sure tasseled pull cords on draperies are secured with a cord cleat and continuous-loop cords are permanently anchored to the floor or wall. Remember that cord cleats do not fully protect children. Cords above the cleats can still pose a danger.

Order a free window cord retrofit kit at the Window Covering Safety Council's website.
How to Prevent Access to Cords in Children's Rooms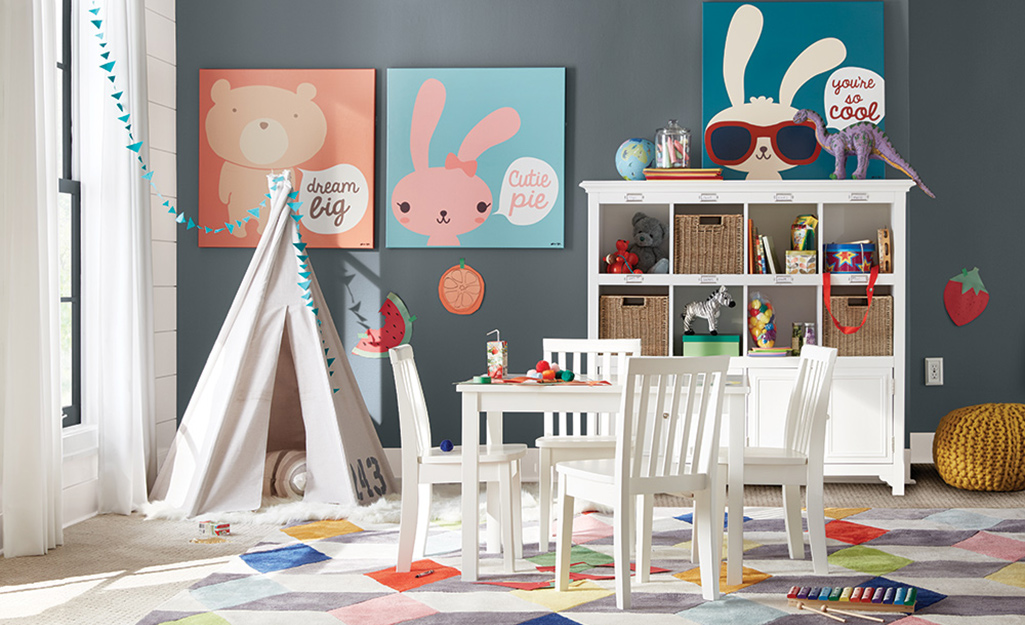 Move all cribs, beds, furniture and toys away from windows and cords, preferably to another wall. These items could act as unintentional step stools that allow a child to reach a window or cord.   
Replace any corded window treatments in a young child's bedroom, play area or nursey with a cordless or motorized lift system.  
Safety First

Most blinds, shades and similar window treatments sold in the United States and Canada are cordless or have short or inaccessible cords. Window blinds and shades installed in older homes or hotels may not meet revised 2018 industry standards on cords that could pose a danger to children. Check window shades, blinds and treatments in the rooms for cords and follow the steps for keeping cords out or reach.  
Tip: Every window treatment product features a "Child Safety" section on its product page. Always check this section to determine if a product is the safer choice for kids.  
Learning more about blinds, shades, shutters and other window treatment options that are safer for homes where children and pets live or visit can add an extra layer of protection for your home. Ready to find the blinds you need in your local store? Use The Home Depot app to locate products and check inventory. We'll take you to the exact aisle and bay.
Explore More on homedepot.com