Vacuums are powerful tools that help clean your hard floors, wall-to-wall carpet and rugs. Over time, wielding a corded vacuum can be a bit of chore, and depending on your home, finding an outlet may be a problem in certain spaces.
Cordless vacuum cleaners pack plenty of power without the long, likely tangled cord found on your traditional vacuum cleaner. Use this guide to learn more about the pros and cons of buying a cordless vacuum, as well as how to find the best cordless vacuum for your specific needs.
What is a Cordless Vacuum?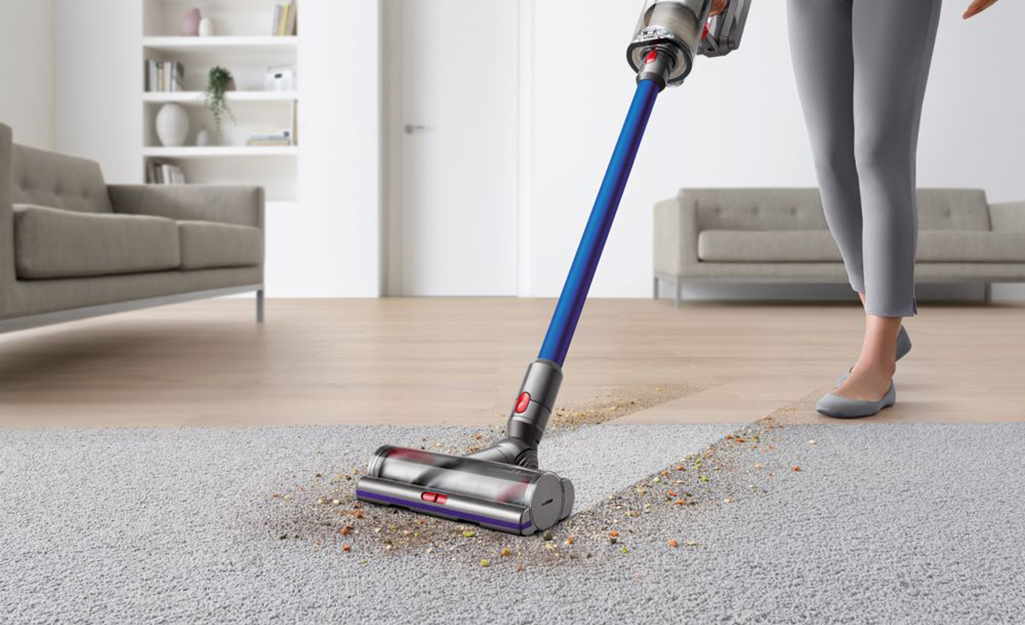 Cordless vacuums, commonly referred to as cordless stick vacuums, run on a rechargeable battery instead of relying on a cord plugged into the wall for power. 
This makes navigating the vacuum throughout your home much easier, especially in tight spaces, and may allow you to vacuum more frequently. 
The Pros of Cordless Vacuum Cleaners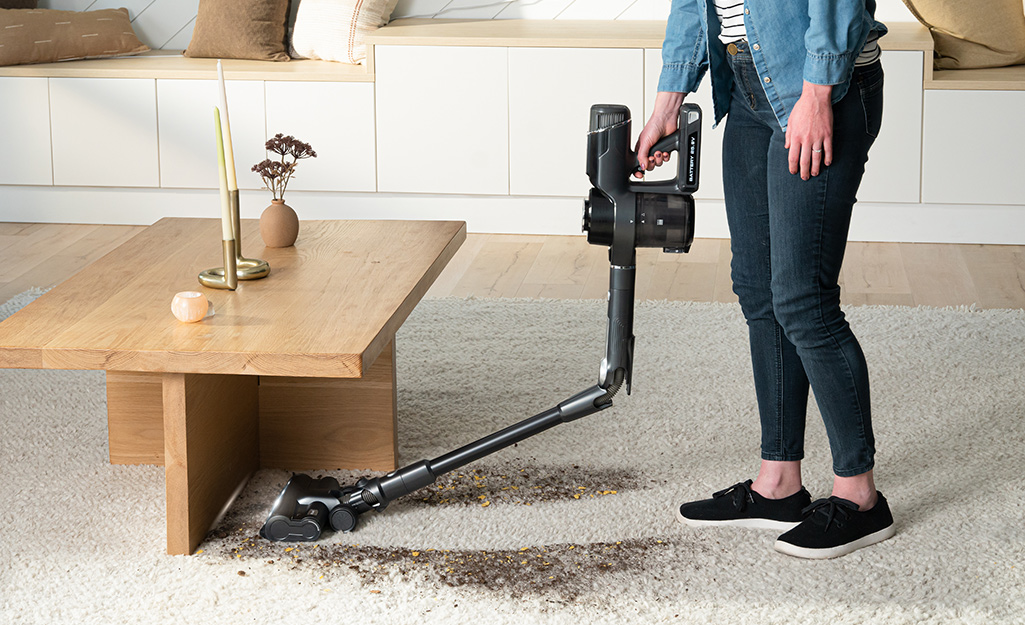 An easy-to-use, portable cordless vacuum can make cleaning easier, but that's not the only reason to add one to your cleaning arsenal. Here are a few of the top benefits of using a cordless vacuum in your home:
They fit into tight spaces. Most models come with attachments that make it easy to tackle upholstery and other hard-to-reach spots around the house. Many companies also sell vacuum parts and accessories that make your stick vacuum more powerful.
Most models can be converted into a handheld vacuum, which makes it easy to pick up spills and handle surfaces.
Stick vacuums are lightweight and smaller than standard upright vacuums, which can make them easier to store.
You don't have to worry about connecting the vacuum to an outlet. You also won't trip over that long power cord or get it stuck under your vacuum as you clean.
Cordless Vacuum Cleaner Considerations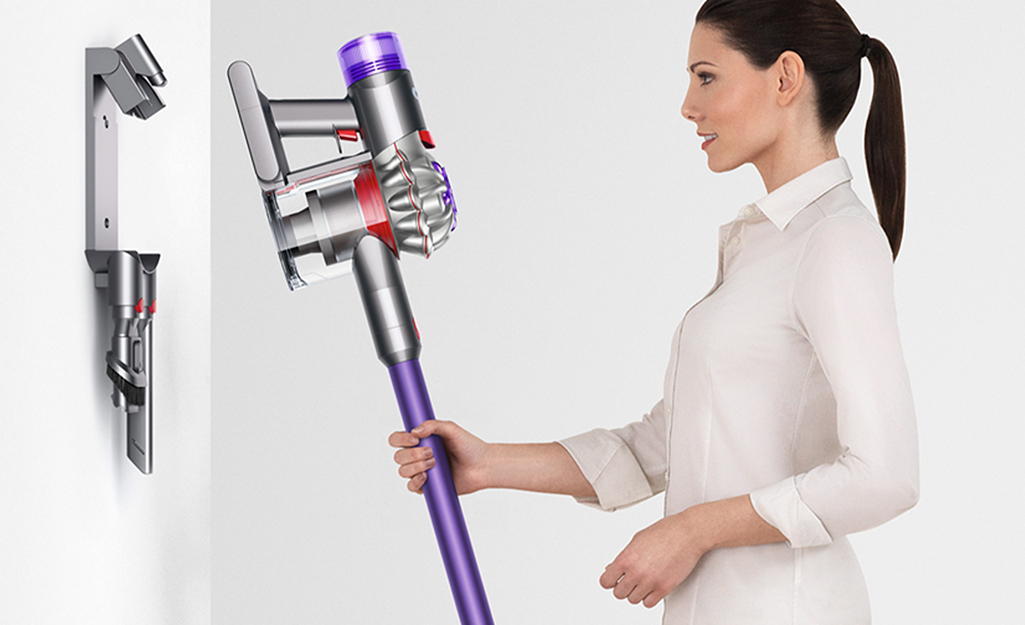 A cordless vacuum can be an incredible tool for helping keep your home clean. However, there are some things you should be aware of when shopping for the best cordless handheld vacuum. Here are a few of the potential drawbacks to using a cordless vacuum:
Battery Life. Many of the best cordless stick vacuums come with a rechargeable battery that offers 15 to 120 minutes of cleaning, but this may not be enough for larger homes. Additional battery packs or long-life packs are available, but these are often sold separately at an additional cost. Also the mode used for vacuuming determines how much battery power is used.
Cost. Cordless vacuums cost considerably more than electric vacuums.
Dust and Debris Capacity. Cordless vacuums are smaller in size, which makes them easier to use in many cases. It also means that their dust bins fill up faster. If you have allergies, you may not like emptying your dust bin more than once during the same cleaning session.
Cordless vacuums must be plugged in during storage. This can make them hard to store in a closet or other utility space where there's no outlet.
What's the Best Cordless Vacuum for You?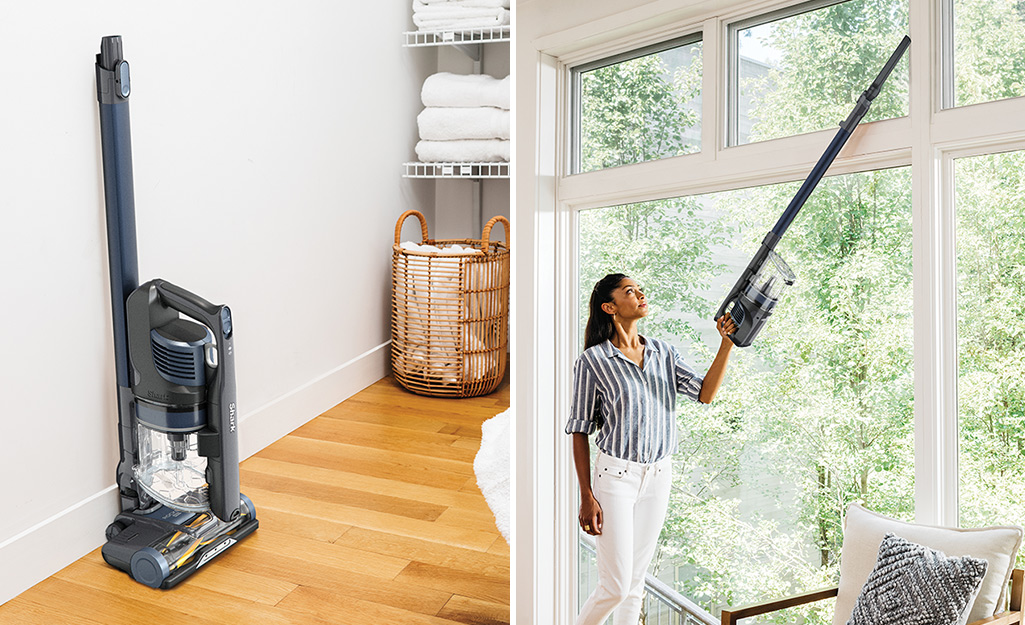 Finding the best cordless vacuum for your home depends on a variety of different factors. While reading online reviews can help, there are a few important factors you'll need to consider before you start shopping. Use these tips to guide you toward the best cordless vacuum cleaner for your needs:
Choose a powerful model if you've got kids and pets. You'll need all the power you can get to pick up pet dander and dust on hard surfaces or embedded in carpets.
Look for a model with long battery life if you have a large home. Bigger spaces will take longer to clean and you don't want your vacuum to die before the job is finished.
Consider a model with a large dust bin. These will give you more cleaning time before you have to dump dust and debris.
Pick a model with a good filter if you have allergies. Some cordless vacuums offer filters that can trap allergens, making it less likely that you'll experience a reaction when emptying your dust bin.
Cleaning doesn't have to be a difficult chore when you've got a cordless vacuum on your side. Shop The Home Depot Mobile App and take your time to find the right model for your home and cleaning needs. Your new cordless vacuum may not completely replace your traditional upright model, but it can be a very powerful addition that makes cleaning your home easier and more efficient.
Explore More on homedepot.com