Deciding on the best home espresso machine depends mostly on your approach to espresso beverages. For an enthusiast who appreciates the process of making the beverages, the best espresso machine might not be the same type chosen by someone who simply enjoys drinking them.
This guide outlines types of espresso machines and the different features and functions to look for when selecting the best espresso maker for your kitchen.
Semi-Automatic Espresso Machines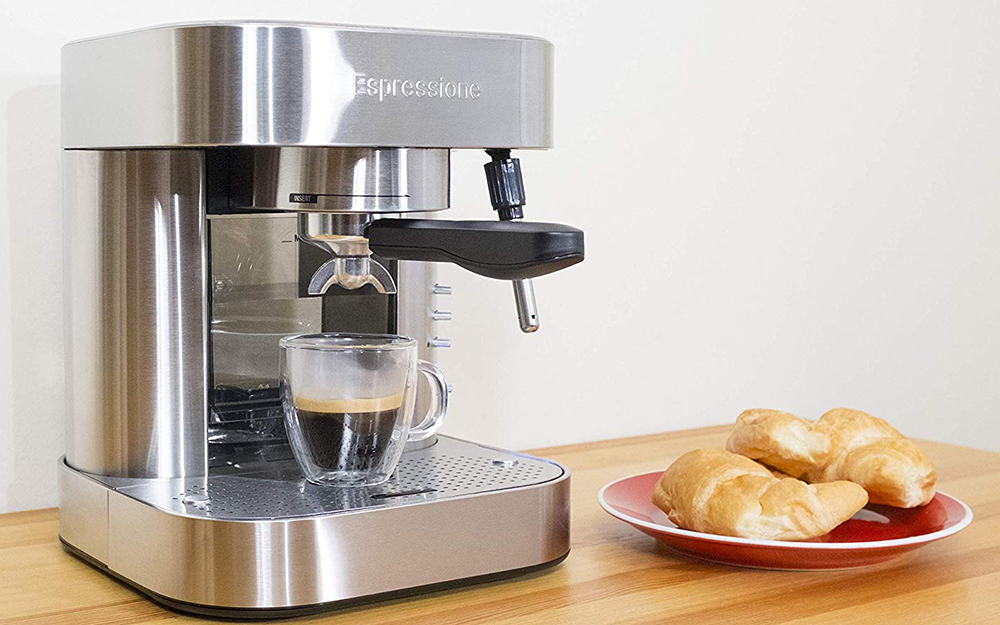 The best semi-automatic espresso maker will be the choice for a connoisseur or budding barista who wants to play a part in crafting their espresso. Semi-automatic espresso machines give a consumer the ability to make tweaks along the way to suit their taste.

These types of espresso machines have a boiler to heat the water, a portafilter (the small filter cup with a handle) and a switch for the pump to force water through the ground coffee for the extraction.
Brewers must grind the coffee beans using a conical or burr grinder and then pack them into the portafilter.
In addition to deciding the grind and dose, users have more control because they choose when to begin and end the extraction.
Some models have built-in milk frothers used for espresso-based beverages.
Super-Automatic Espresso Machines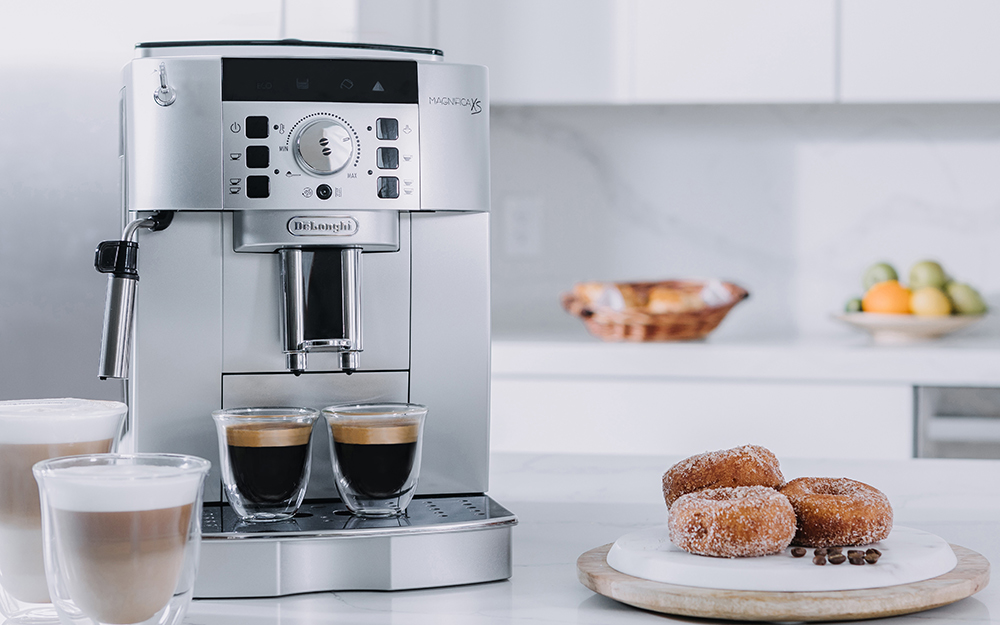 Those who want to make quality espresso drinks with little effort will look for the best super-automatic espresso maker for their home. These fully automatic espresso machines give the user a bean-to-cup experience with the push of a button.
The user places roasted coffee beans into the machine's hopper and the built-in grinder prepares the dose.
Depending on the model, multiple settings will create a customized shot based on your preferences and the size of the pour.
Some models have auto-frothing functions or built-in steam wands to work your own milk for drinks such as latte or cappuccino.
This variety of all-inclusive systems could the best espresso machine for those wanting minimal hands-on time to make quality espresso-based drinks.
If you don't drink straight shots of espresso, just say this type of machine is the best cappuccino maker for you. Or caffe latte maker, for that matter.
Single-Serve Espresso Machines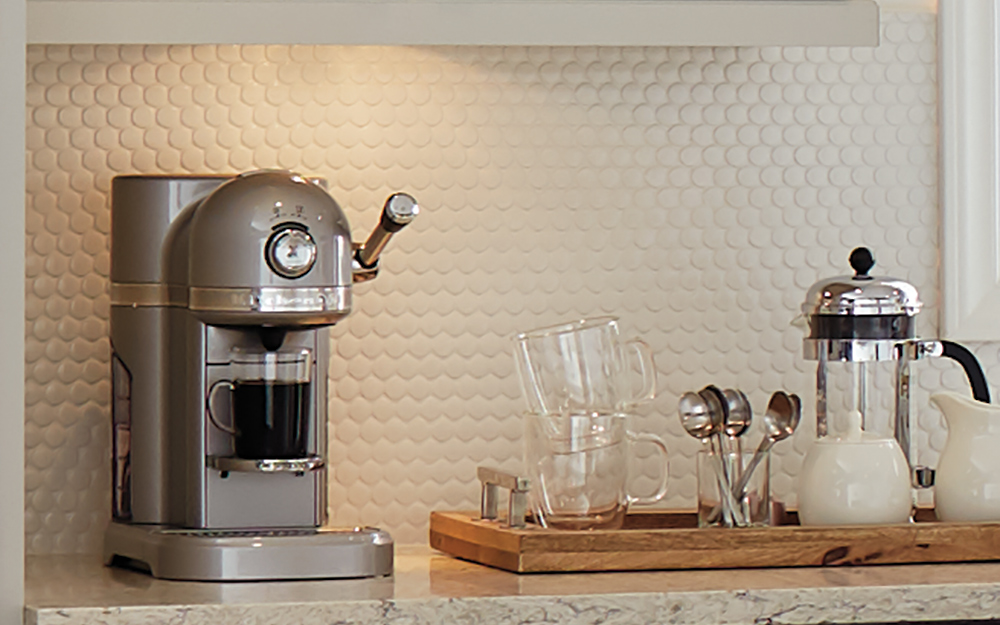 It's difficult to beat single-serve espresso machines in the convenience race. Insert a pre-dosed pod or capsule into the machine, press a button and out comes your drink. Some espresso enthusiasts might raise their noses at this type of machine but casual drinkers might find it to be the best automatic espresso maker for them.
A variety of available capsules or pods have a range of blends to suit your taste and give options for visitors.
Milk frothers are included in some models for making latte or cappuccino.
This type is often not as heavy or bulky as others, making it easy to store away if only used occasionally for a special treat or when guests visit.
Built-in Features or Additional Equipment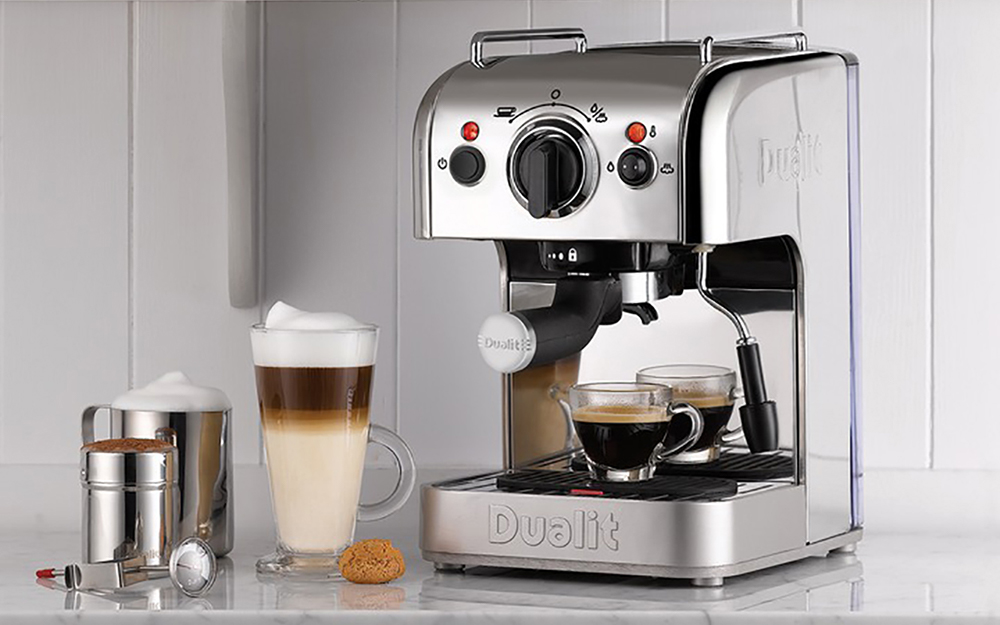 Espresso is extracted when almost-boiling water is forced through finely ground coffee beans. Drinks such as cappuccino and latte are made by adding frothed and warmed milk to espresso.
You'll need some additional equipment to grind the beans and to froth the milk for those beverages unless those necessary features are built into the espresso machine.
Good coffee grinders, either the conical or burr variety, are needed to create the right consistency of the grounds for espresso.
Milk frothers can quickly produce rich and creamy hot or cold milk froth for latte, macchiato or cappuccino.
Some semi-automatic machines come with a traditional steam wand, which allows the user work the milk in order to get a better froth or just heat the temperature so that the milk doesn't cool the espresso when it's added.
Small Espresso Machines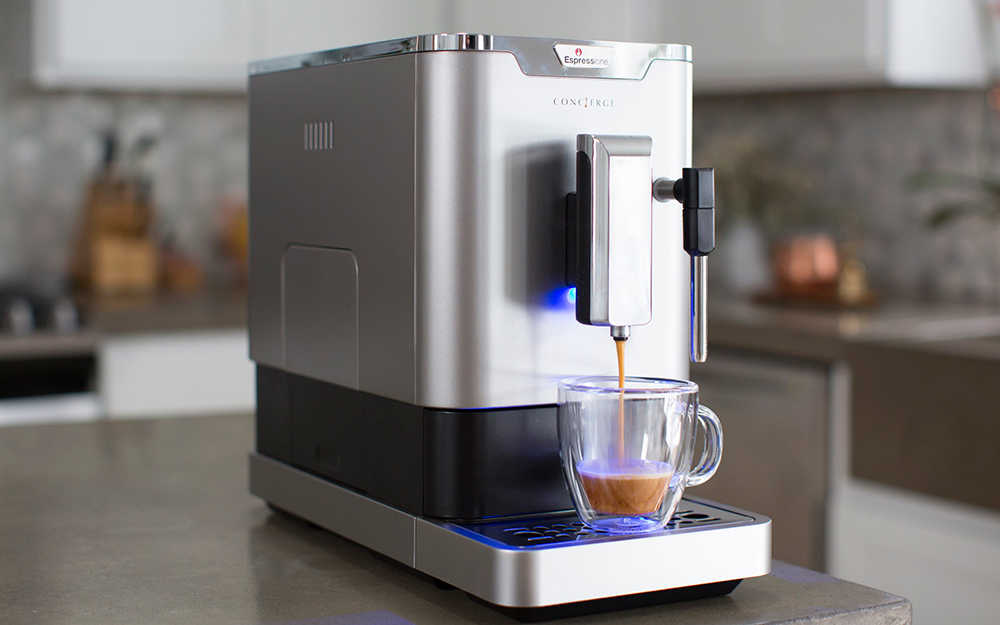 All small kitchen appliances can take up space on a countertop, so the size of the unit should be considered when making a decision. Bigger does not necessarily mean better when it comes to the best home espresso machine.
Dimensions vary between brands, models and categories or types of espresso machines. They can be substantial but even larger units don't take up much more space than a standard coffee maker.
Semi-automatic espresso machines generally have a smaller footprint because they don't have built-in bean grinders and hoppers.
Some might find that the benefit of the smaller profile on a semi-automatic machine is decreased because accessories, such as separate grinder, are needed.
Entry-level espresso machines generally have smaller water boilers and fewer features, which reduces the overall size.
Affordable Espresso Machines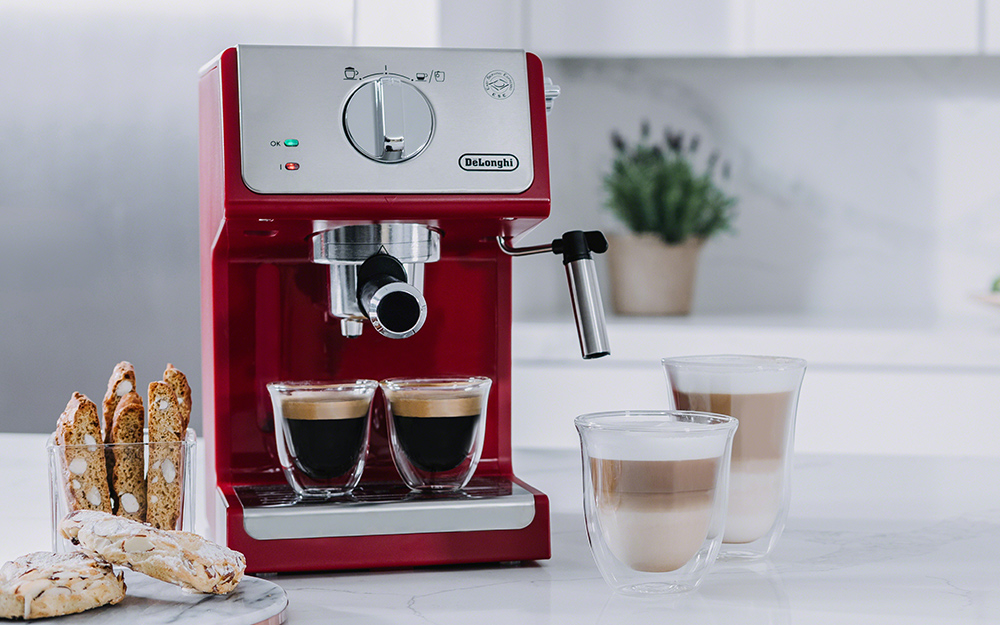 Even before you check your budget, the first step in finding affordable espresso machines for your kitchen is determining how much you want to be involved with making a cup.
Convenience is a contributing factor to the cost, so remember that an espresso machine gives you the ability to enjoy a drink in the comfort of your home, whenever you want it and with no waiting in line to order and pay.
Compare the cost of espresso machines to the price paid for a single cup at a cafe. Frequent drinkers can quickly spend as much money buying cafe espresso beverages as they would need for a home espresso machine.
A fully automatic espresso station with all the bells and whistles will cost more than a semi-automatic model that has fewer built-in mechanical features.
Semi-automatic espresso machines do allow you to make adjustments for custom pours and can cost less than one-touch automatic models.
However, additional equipment such as grinders or frothers might be necessary and will contribute to the overall cost of espresso machines with lower price points.
Entry-level espresso machines are the least expensive but can lack features that are found in models that cost slightly more.
There are other types of espresso machines that are not typically found in a typical espresso drinker's home.
Manual espresso machines have an internal piston that creates pressure to extract the beverage when a human pulls the lever, as opposed to an electric pump. These lever-operated beauties might be the best espresso machine for a true purist, who can both appreciate and develop the proper old-world technique required for a good pull.
Commercial espresso machines have the same features found in their cousins for home-use but these heavy-duty versions are made to pump out large volumes every day. Only espresso machines that are certified for commercial use should be use in those situations.
Explore More on homedepot.com