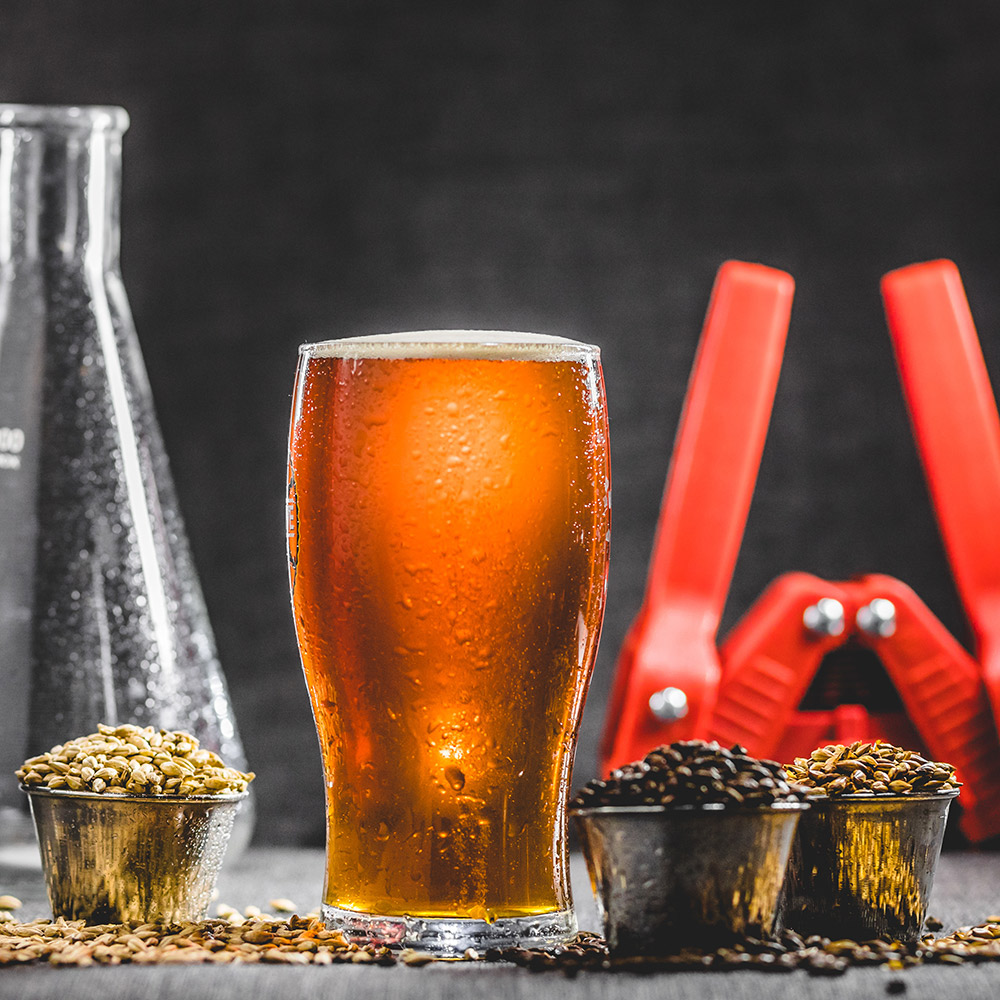 The best homebrew kit for a beginner should give an aspiring brewer the opportunity to learn about the craft and also enjoy the tasty results of their new hobby. The right kit will have the gear and ingredients needed to begin brewing shortly after opening the box.
This guide highlights features to look for in home beer brewing equipment and the best homebrew kit for you.
Instructions and Ease of Use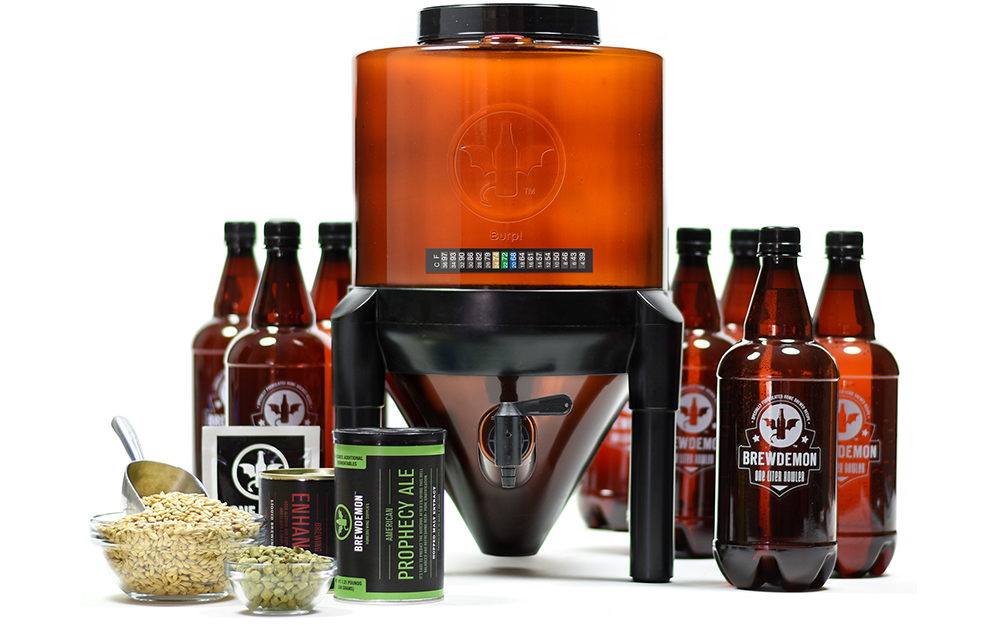 A starter beer brewing kit should have very clear instructions for beginners to follow when brewing their first batch. These directions should be easily understood by those new to home beer brewing equipment.
Brewing is as much science as it is craft and having a clear outline of the procedure is needed for a successful outcome. Because of this, portioned ingredients in the kit eliminate any guesswork in the brewing process.
Reusable components in the best homebrew kit for beginners make it easy for the budding brewer to continue the hobby.
The hardest part of the process might be having to wait from two to three weeks for fermentation to take place.
Kit Contents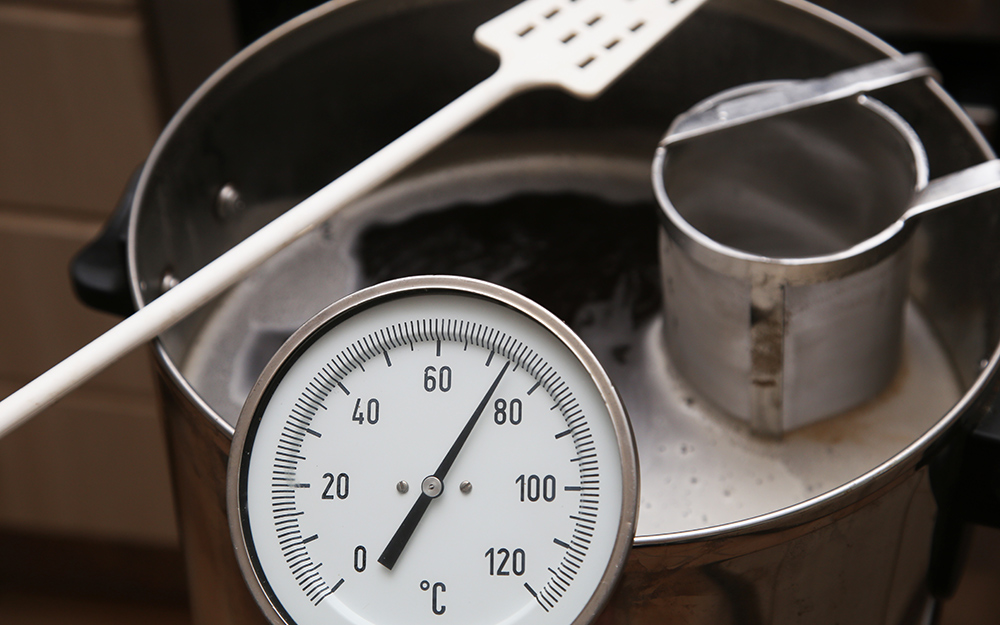 Simplicity and ease of use are hallmarks of any homebrew starter kit. The best home brewing system for an extreme beginner should have all of the ingredients and equipment the new brewer needs to make their own batch of beer.
The best homebrew kit for those curious about the hobby might be an all-inclusive kit. Contents will vary depending on manufacturer, but a homebrew starter kit might contain:
Fermenting container
Adjustable flow tap assembly
Venting plug
Temperature gauge
Mixing spoon
No-rinse cleanser
Bottle filler and hose, known as a racking cane
Bottles and caps
Labels
Long-handled mixing spoon
Ingredients including malt extracts, yeast, hops and primer for bottling
Even the best homebrew kit likely will not include at least one part of necessary home beer brewing equipment. A large brew pot or kettle is needed to cook the wort, the term for unfermented beer. The recipe in a homebrew starter kit will typically make about two gallons of beer.
Accessories and Upgrades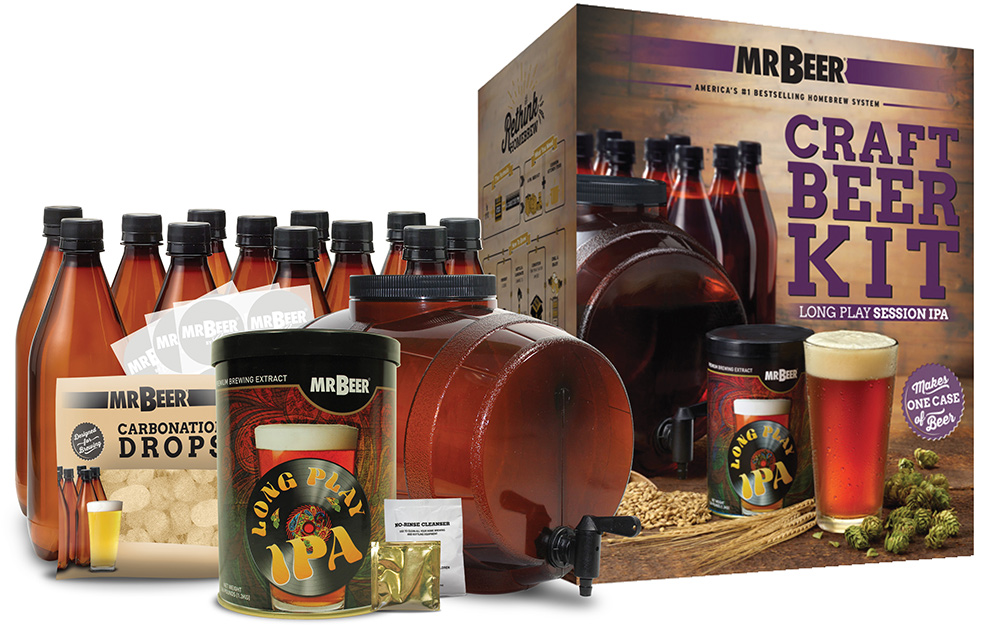 A starter kit is not the world's best home brewing system but it will provide an introduction to brewing. The equipment in kits is often reusable and add-ons and upgrades can be made as the novice becomes an enthusiast.
A food-grade fermentation bucket can be purchased separately for larger batches.
A bottling bucket with a spigot can make bottling easier.
An accurate thermometer will indicate the proper temperature for pitching yeast.
Brewing recipes from kits usually indicate the expected ABV (the level of alcohol in the fermented brew) but a hydrometer will give an exact measurement.
Some beer brewing kits come with plastic bottles and reusable caps. If the first-time brewer continues the hobby, glass bottles and a capper should be purchased.
Recipe Refill Kits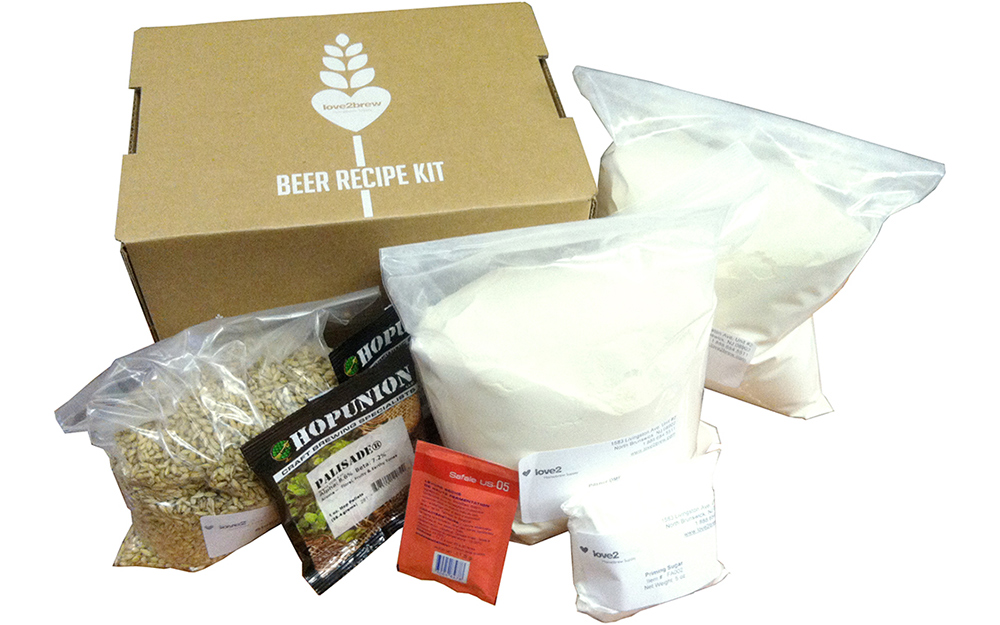 A starter beer brewing kit and the included ingredients can help you get a feel for the process of making your own brew. Even the most basic homebrew starter kit can produce tasty results.
Follow the recipes and get a quality beer regardless of experience level.
Reuse the equipment with a recipe refill kit available for a variety of beer styles.
Inexpensive starter kits can also benefit more experienced brewers who want to experiment with recipes to make their own signature brew.
Explore More on homedepot.com