Buying Guide
Best Medicine Cabinets for Your Bathroom
A few things to consider when choosing a medicine cabinet are whether you prefer cabinets to be recessed or surface-mounted, if they should have mirrors, what material they should be made of, how many doors it should have and any additional features that might be useful.
Need it today? We'll deliver on your schedule. Order before noon for convenient scheduled same-day delivery.
Tip: Consider consulting a professional if you're planning on installing a cabinet with electrical outlets.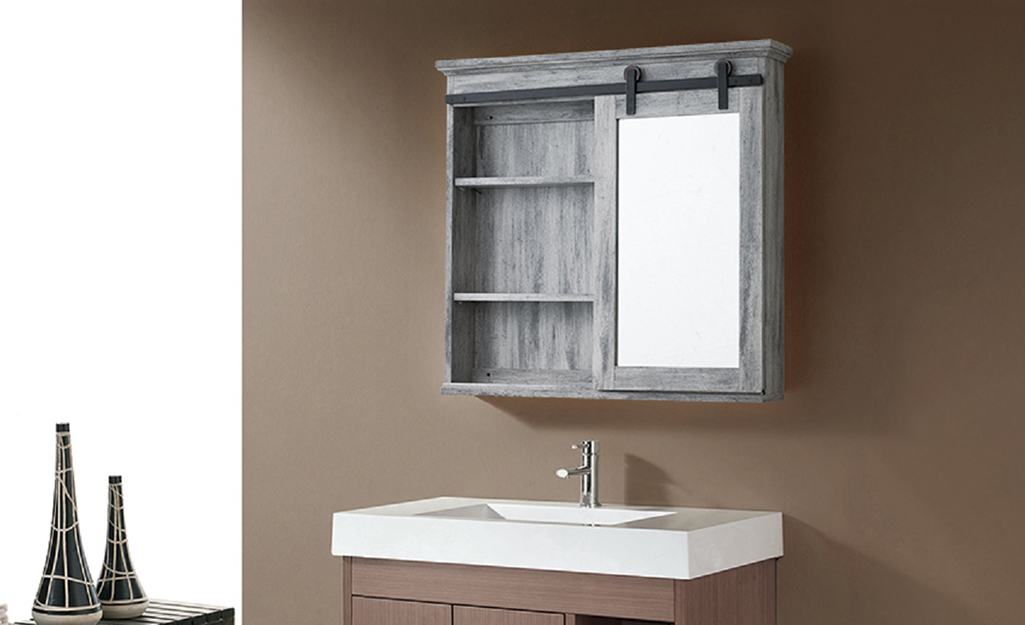 Plastic is an economical choice that lasts a long time and is easy to clean. It can only be used in the construction of swing-door cabinets.
Wood cabinets provide a warm, attractive look to any bathroom. Match wood to a nearby vanity for a uniform appearance.
Stainless steel offers strength, beauty and easy maintenance.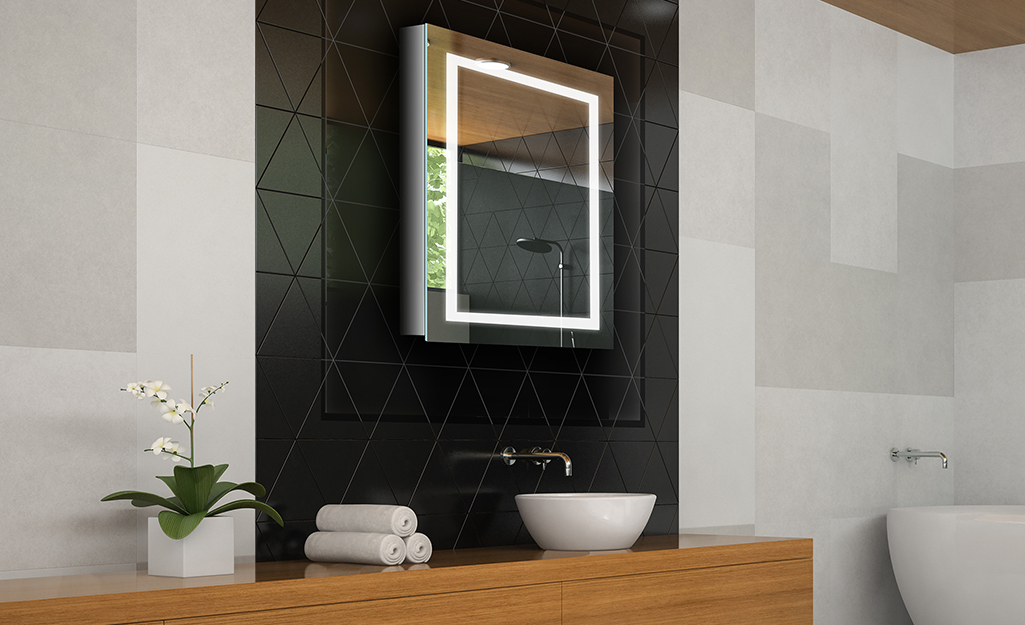 Recessed cabinets save space because they are built into the wall. Surface-mounted cabinets should be used when plumbing or electrical wires are located inside the wall.
Medicine cabinets range from 14" wide x 22" high to 65" wide x 40" high. Choose a cabinet that is proportionate to your sink and vanity.
Installation Considerations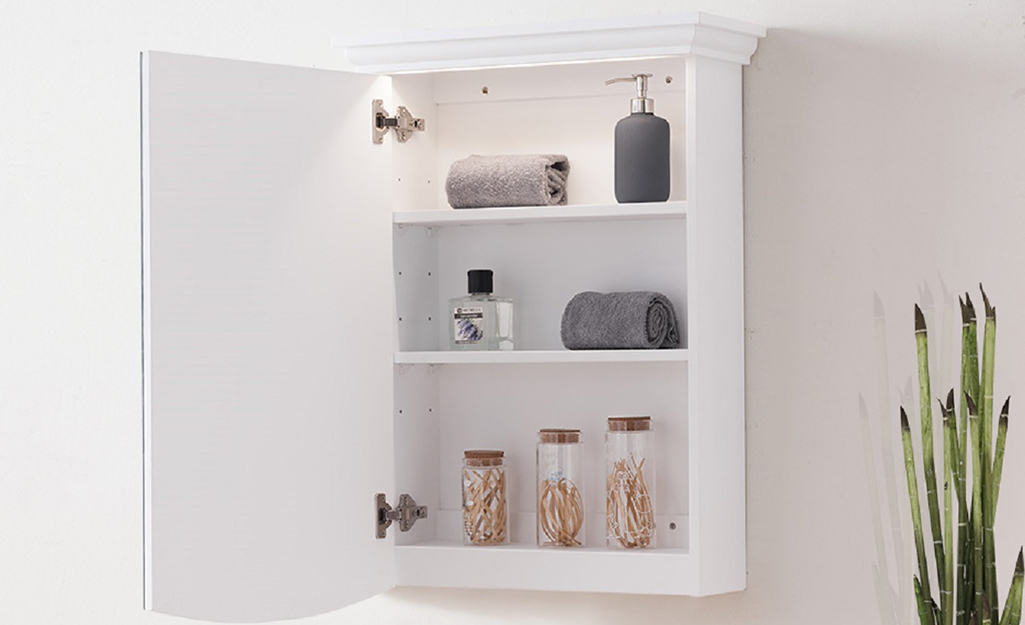 Installing a surface-mounted medicine cabinet is relatively simple. Recessed units are a little more complicated to install because of possible plumbing and electrical issues. Make sure you have the right tools on hand before you begin.

Basic tools include a tape measure, level, pliers and utility knife.
You may also need a drill, stud finder, screwdriver, keyhole or saber saw and a chisel.
If installing lights, you will need electrical tape, cable and wire connectors.
Tip: Stylish medicine cabinets can also be installed and used for storage in other parts of the house.
Locks: Look for cabinets featuring locks to prevent access to harmful substances if you have children in your house.
Push-Button Doors: Cabinet doors that open at the touch of a button requiring less time cleaning mirrors.
Mirrors: Units featuring magnifying mirrors make grooming easier. Premium cabinets may have built-in defoggers to prevent the mirrors from getting steamed up while you're in the shower.
Outlets: Built-in outlets let you plug in your electric razor, heat up a curling iron, or even recharge your cell phone while you're getting ready for work.
Interior Lights: Lights built inside the cabinet makes it easier to quickly see and find what you're looking for.
Corner Cabinets: Fits neatly into any corner of your bathroom if you're short on wall space.