Imagine cleaning your floors less often and not rushing to vacuum before friends and family come visit. A quality robot vacuum cleaner can help you win the fight against dust, debris and pet hair. Use this guide to learn more about choosing the best robot vacuum cleaner for your home.
What is a Robot Vacuum Cleaner?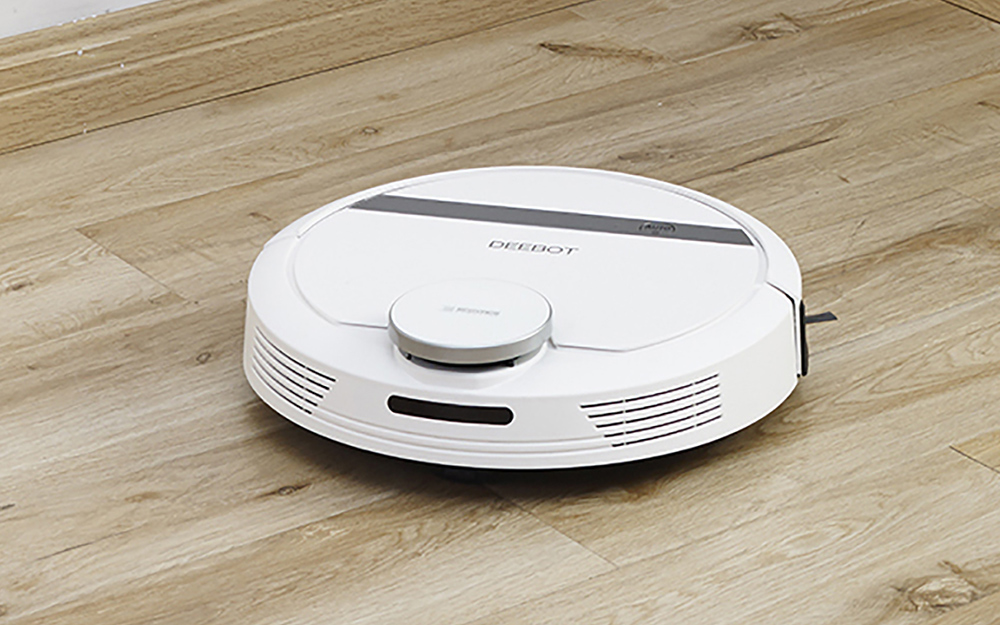 An automatic vacuum cleaner can add an immeasurable amount of convenience to your cleaning routine. Many users choose a robot vacuum to help keep floors clean on a day-to-day basis. 

Ideal as hard surface cleaners, robot vacuums are an exceptional choice for routine floor maintenance, particularly if you have pets or young kids.
Robot Vacuums for Pets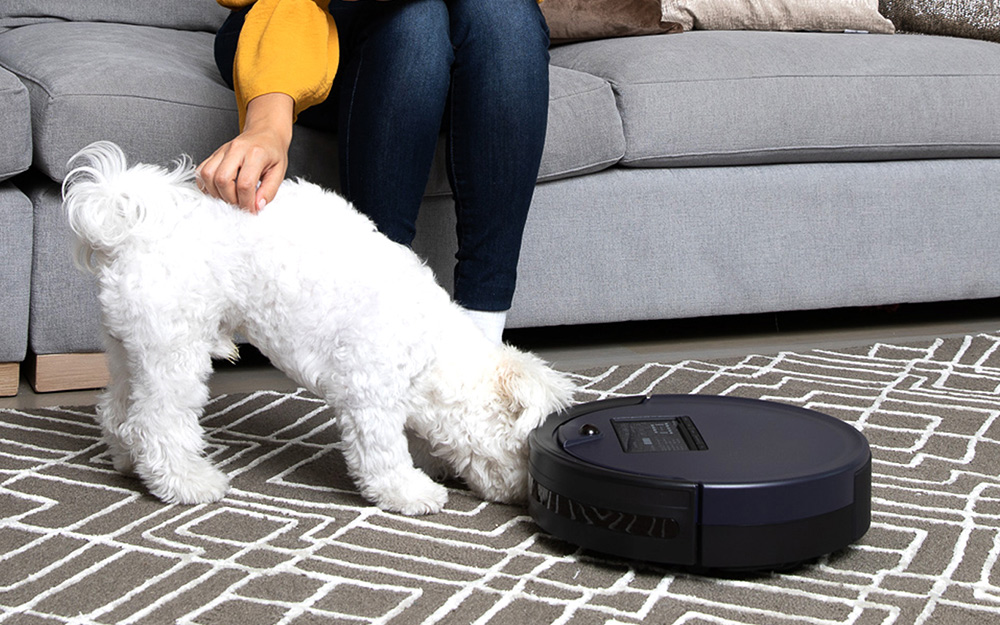 If you read a few robot vacuum reviews online, you'll quickly learn the most common reason people are looking for an automatic vacuum cleaner is because they have pets. Whether you're a cat or dog person, you know your furry friend can leave a trail of hair wherever they roam. A robot vacuum can help keep your floors clean without spending excess time with a broom in hand each day.
Finding the best robot vacuum for pets isn't always an easy task, even if you do spend hours looking at reviews. Here are a few things to consider when choosing a robot vacuum for a home with pets:
Multi-stage cleaning systems. These are ideal for picking up pet hair and traces of pet dander.
Quality filters. Some robot vacuums are equipped with filters that can help control allergens as they work. These are especially important for those with more than one pet and lots of dander in the house.
A powerful motor. Having a robot vacuum with a powerful motor ensures that even the smallest bits of pet dander and fur get picked up. Stronger motors also do a better job of picking up debris that can get stuck between the planks of hardwood floors.
Battery life. Even the best robot vacuum cleaners don't pick up every bit of pet hair on their first pass. Look for a model with a long battery life so you can turn it on and let it run until your floors are sufficiently clean.
An extra-large dust bin. If you have multiple pets or a large home, an extra-large dust bin can mean a more thorough clean before your device shuts off.
Robot Vacuums with Wi-Fi Control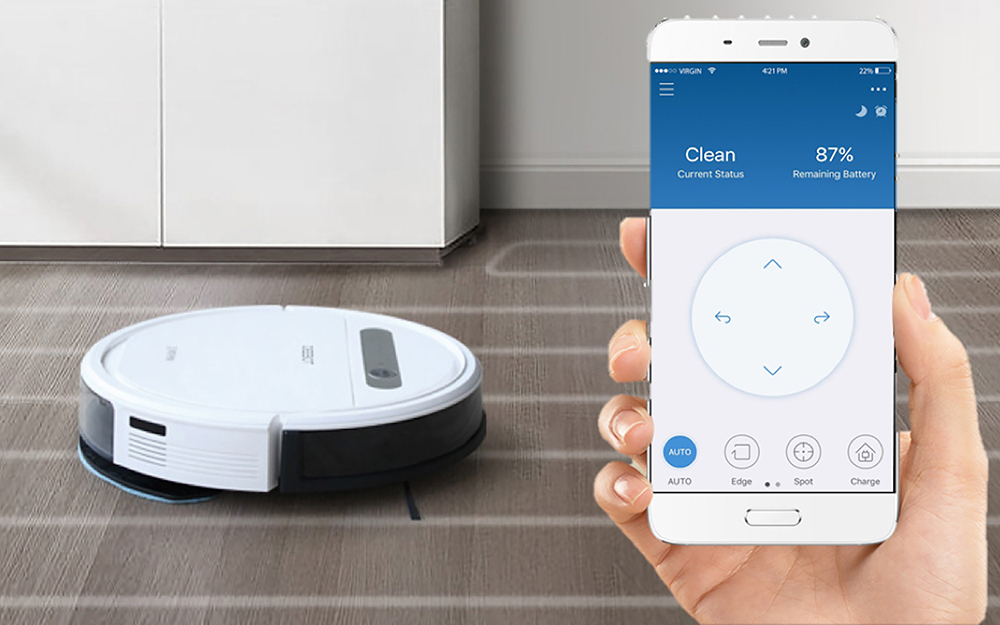 Many household electronics can be controlled via a smart device app these days, and robot vacuums are no different. If you want the ability to program a regular schedule or turn your robot vacuum on when you're away from home, consider a model that features Wi-Fi control. Wi-Fi is a common option on most newer models.

Some of the best robot vacuums on the market also work with products like smart home systems. Look for these features if you want to automate other functions in your home.
Robot Vacuums with Additional Features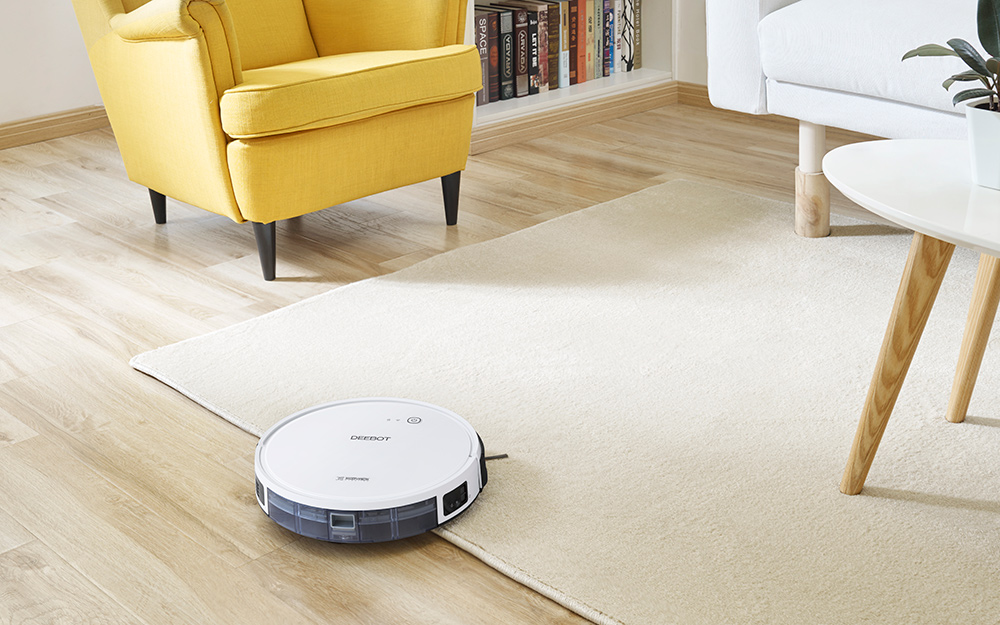 Many robot vacuums are great at picking up pet hair and tackling dust and debris that can accumulate on your floors. Some of the best robot vacuums, depending on your specific needs, also offer additional features. Here are a few extras you may be interested in when you're shopping your home:
Automatic height adjustment. If you want your robot vacuum to effortlessly go from cleaning hard surfaces to tackling thick carpets, look for a model with an automatic height adjustment feature. Models that don't have this may produce sub-par results on thick or heavy carpets.
Mopping functions. Many automatic vacuum cleaners also feature a wet mopping function for hard floors. These can further reduce the time you spend manually cleaning.
Automatic recharging. Some robot vacuums naturally return to their base unit to recharge once they're done cleaning. This will guarantee that your robot vacuum is ready to go again in just a few hours.
Finding the best robot vacuum for your home doesn't have to be a tough task. Take time to read a few online reviews and figure out which features are most important to you. Once you do that, choosing the right model for your home should be a breeze.
Explore More on homedepot.com