Water pumps and transfer pumps move water from one place to another and can use electricity, gas or even solar power as a fuel source. Water-removing pumps eliminate water on roofs, in window wells and other areas around the home. This guide gives information about the different types of pumps, different water flows and power, plus has tips on the best pump for your job.
When storage space is limited or for one-time projects, consider renting a pump. A variety of pumps, including submersible varieties, are available from The Home Depot's tool rental center.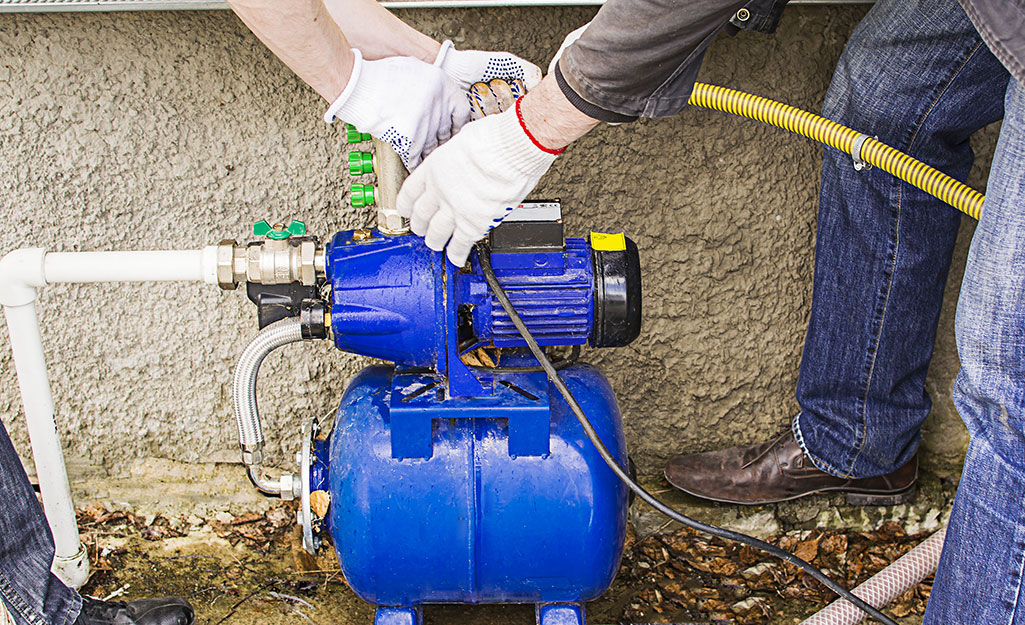 Utility pumps are used for a variety of jobs. They can empty clogged sinks, drain rain from window wells and remove standing water from your yard or flooded basement. Buying the right pump means considering pumping power, size, portability, pressure, durability, whether it is energy efficient and other performance factors.
Capacity is how much fluid the pump can move and it's measured in gallons per minute or gallons per hour.
Power is measured in horsepower. The higher the horsepower, the quicker the pump will work and the better it will do when moving water longer distances.
Quality pumps are made of a variety of sturdy materials, including sheet metal, cast iron, stainless steel and other materials.
Power sources such as gasoline create a higher-speed machine. Other fuel sources include electricity, natural gas, diesel, hydraulics, compressed air or a hand crank.
Head pressure describes how powerful a pump is. Vertical discharge head pressure describes the vertical lift in height at which the pump can no longer exert enough pressure.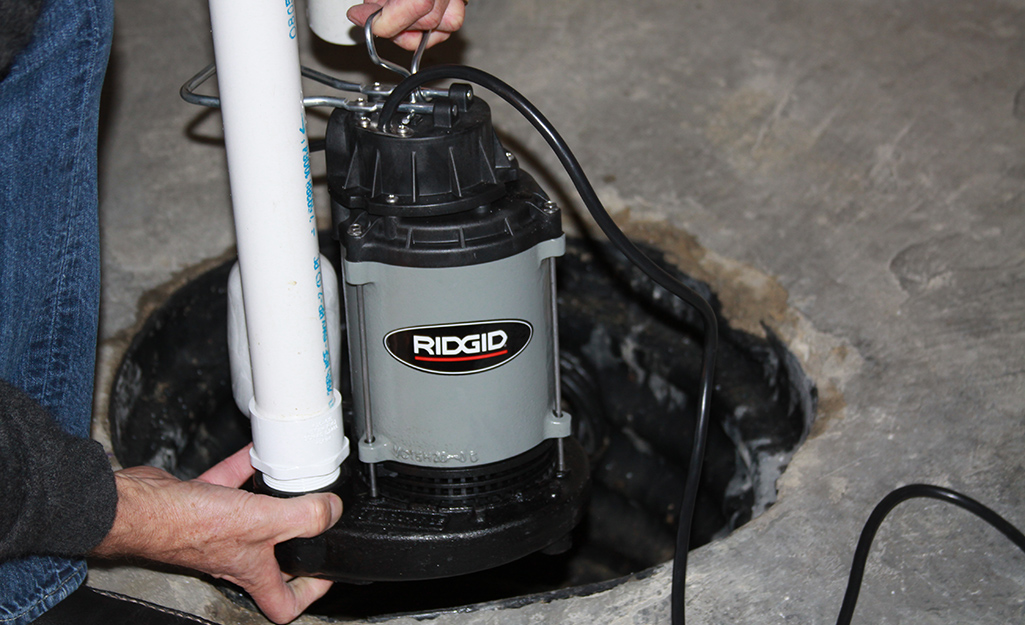 Pumps do everything from removing water that collects around a home's foundation to siphoning standing water off basement floors to draining aquariums and watering flower beds. There are four primary types: sump pumps, sewage pumps, utility pumps and well pumps.
Sump pumps remove water that collects in basins from around a home's foundation. Many are submersible pumps that have a manual or semi-automatic motor housed in a water-tight compartment so the pump can be fully immersed in liquid.
Sewage pumps are designed to pump liquids and semi-solids in a basement or below-grade area from a sewage basin up to the main sewer line for removal.
Transfer pumps and boosting pumps move water from one location to another through hoses. They can handle everything from light aquarium applications to heavy dewatering.
Boosting pumps can add water pressure for car washing or lawn sprinkling. They can also increase pressure where low or inadequate water pressure is an issue.
Pump Designs and Features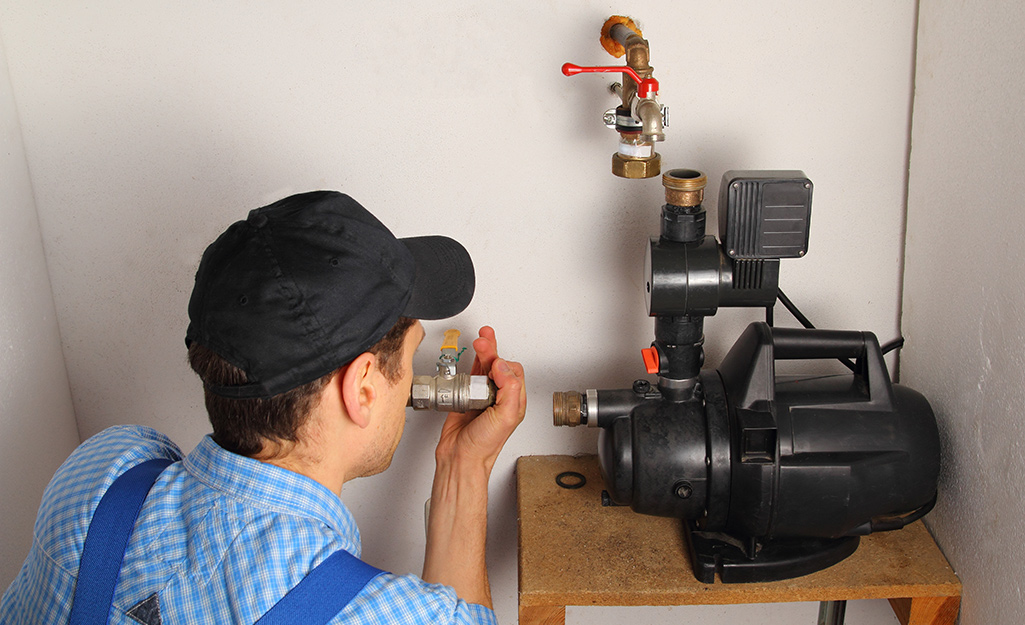 How a pump is designed determines the way in which it moves fluids. There are several convenient features to consider as well when choosing the best utility pump for the job.

Centrifugal pumps can be surface-mounted or submersible. They accelerate liquids with a revolving device called a rotor impeller, which pushes liquids out through a valve opening.
A diaphragm pump is a type of positive displacement pump that expands and contracts a membrane in a regular rhythm to provide a steady, consistent flow. It is ideal for heavy-duty tasks.
A self-priming pump requires no manual supplying of fluid to the pumping chamber for easier and more convenient operation.
Adjustable-speed pumps increase efficiency by allowing you to customize the speed.
Battery backup provides emergency power in case of a power outage.
Alarms alert you when water leaks or other problems.
Pumps that are corrosion-resistant ensure the durability of pumps placed in or around water.
Magnetic pumps do not have seals, so they are less likely to leak. They use a magnetic coupling to power an impeller.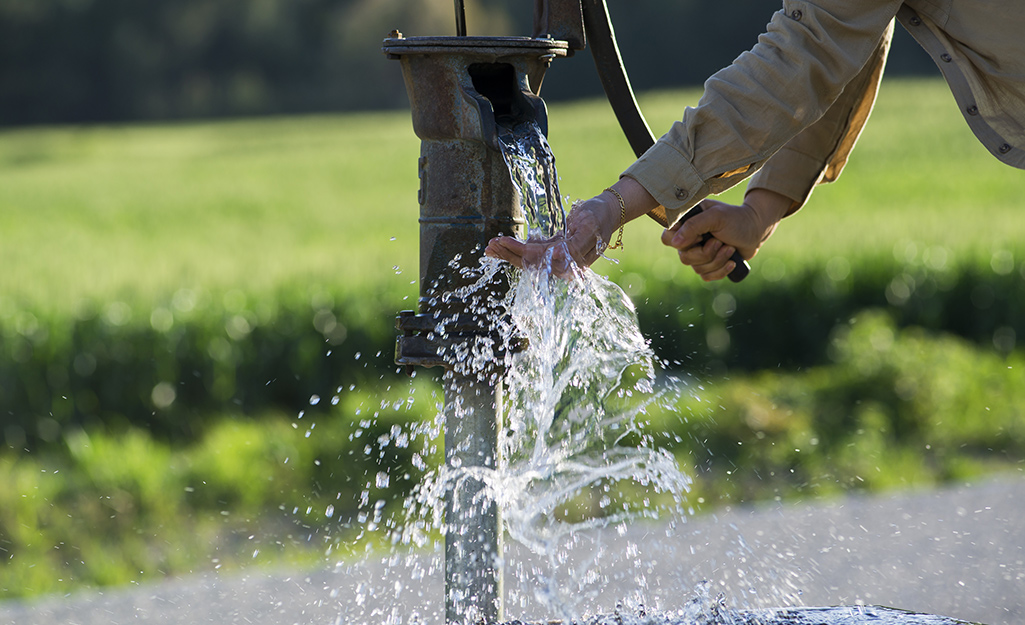 A well pump provides water from under the ground to your home. There are several types:
Shallow well jet pumps sit above ground and draw water out through one inlet pipe.
For depths to water 25 feet deep or less
One-way check valve keeps pump primed
Deep well jet pumps sit above ground, draw water from one pipe and push water through another pipe.
For depths to water 25 feet to 110 feet deep
May include a tailpipe to ensure well is never pumped out
Requires a foot valve to prime the pump
Deep well submersible pumps have a single pipe that comes from inside of the well and connects to a home's pressure tank.
Operate in depths to water 25 feet to 400 feet deep
Must be pulled from well casing for repairs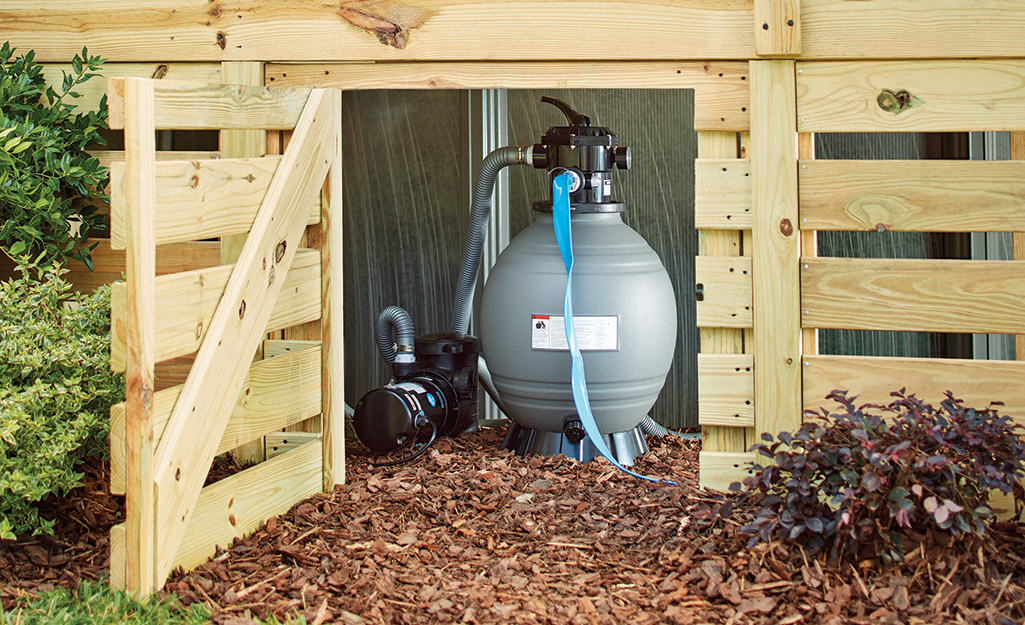 Lawn sprinkler pumps are used to draw water from various sources to lawn sprinkler systems.
HVAC condensation pumps remove collected condensation from gas or electric furnaces or air conditioning units.
Pond and waterfall pumps power water flow and circulation for decorative water features.
Pool cover pumps are a type of submersible pump that removes water from your pool cover.
Swimming pool pumps circulate water through a swimming pool, filter debris and clean water to keep it clear of contaminants.
Hot water recirculating pumps provide hot water at every faucet or shower when you need it.
Need help identifying a tool or material? Find products fast with image search in The Home Depot app. Snap a picture of an item you like and we'll show you similar products.