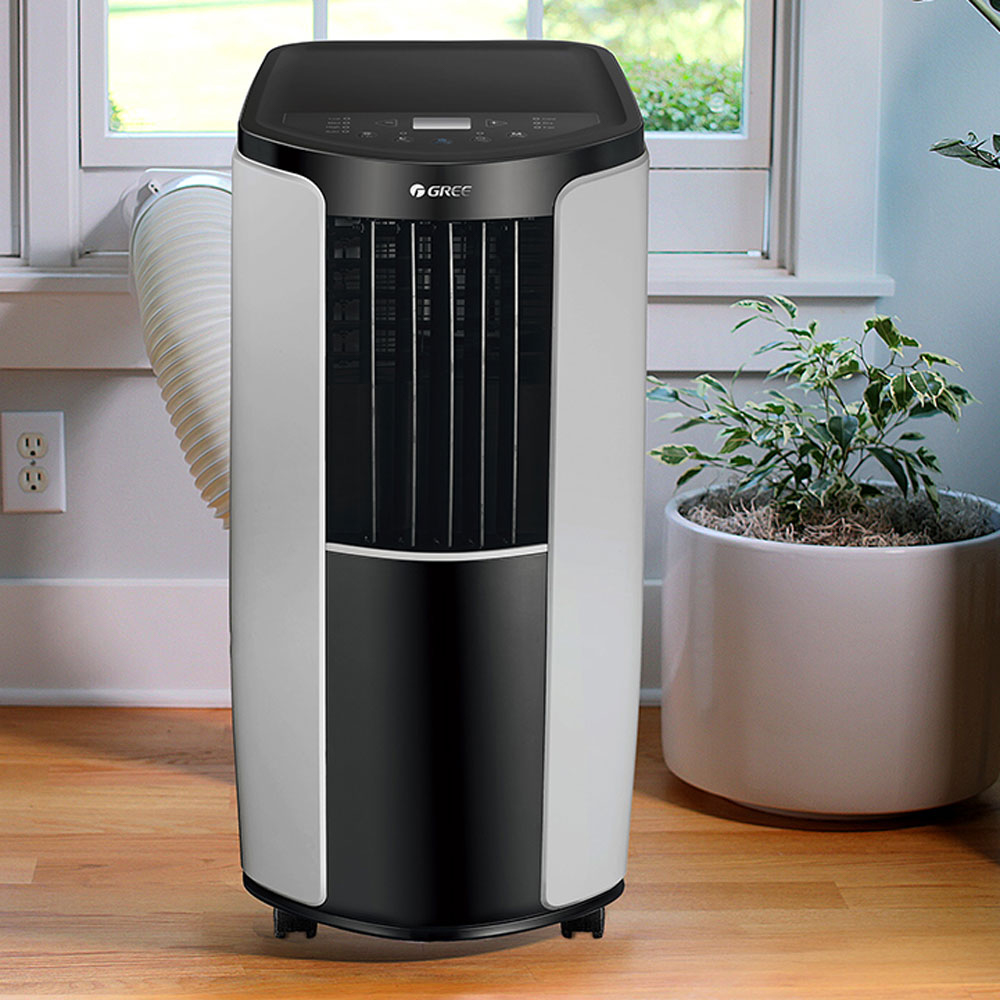 Freestanding portable air conditioners are usually equipped with wheels or casters and can be easily moved from room to room. These units facilitate airflow throughout the immediate area and remedy hot spots and humidity for optimal comfort during hotter months. They are reasonably easy to install once the portable air conditioner vent has been fitted to a nearby window. An installation kit and hose are typically included with purchase. Read below to learn how they work.
Tip: For a medium-sized room, like a den or family room, opt for a 12,000 BTU portable air conditioner. These will thoroughly circulate cool air throughout the space. Additionally, a portable air conditioner and heater combination unit is a great choice for year-round temperature control.
Ready to improve your indoor climate with a new portable AC? Shop online, and The Home Depot delivers online orders where and when you need them.
Explore More on homedepot.com