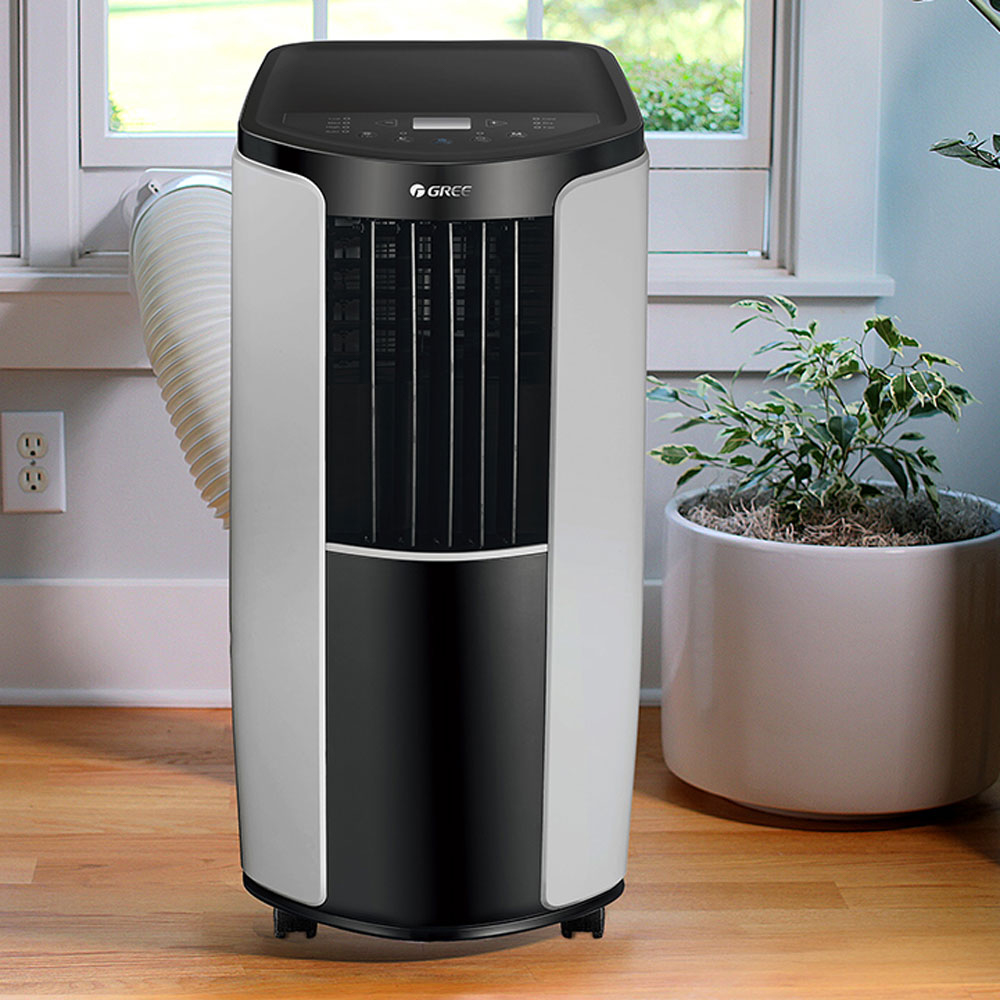 Freestanding portable air conditioners are usually equipped with wheels or casters and can be easily moved from room to room. These units facilitate airflow throughout the immediate area and remedy hot spots and humidity for optimal comfort during hotter months. They are reasonably easy to install once the portable air conditioner vent has been fitted to a nearby window. An installation kit and hose are typically included with purchase. Read below to learn how they work.
Tip: For a medium-sized room, like a den or family room, opt for a 12,000 BTU portable air conditioner. These will thoroughly circulate cool air throughout the space. Additionally, a portable air conditioner and heater combination unit is a great choice for year-round temperature control.
How Do Portable Air Conditioners Work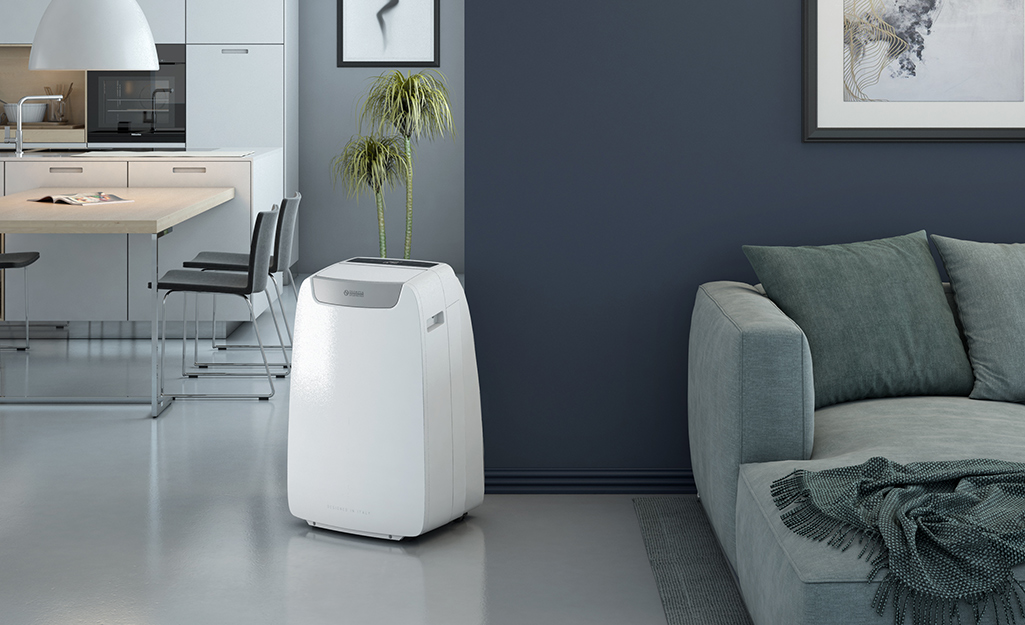 Portable air conditioners use a standard window venting kit to expel exhaust, similar to a clothes dryer venting system.
Most portable units have water reservoirs that help dehumidify the room. These reservoirs need to be emptied periodically, although some come with optional hookups for a drainage hose.
Other models evaporate much of the moisture and direct the exhaust through the air duct. This reduces the number of times you need to empty the container.
Single Hose Portable Air Conditioners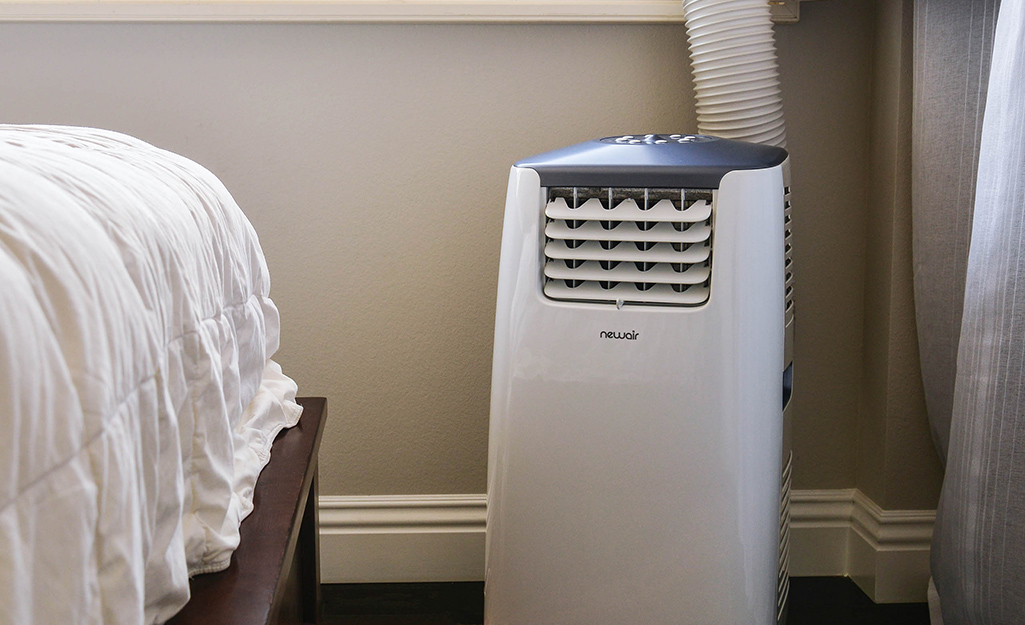 Single hose portable air conditioners work by pulling stagnant air from inside the room.
The motor inside the unit then cools the air for circulation throughout the space.
The unit also takes the excess warm air and moisture and funnels it through the hose and out the window.
These tend to use less energy and cost less than their dual-hose counterparts.
Dual Hose Portable Air Conditioners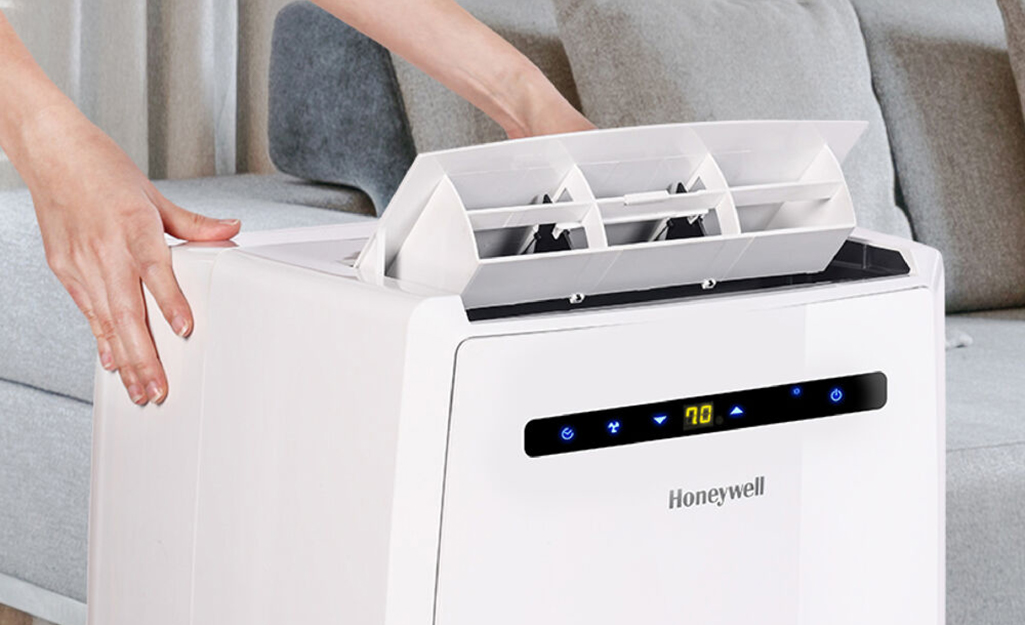 Dual hose portable air conditioners pull fresh air from outside through one hose. It is then used to circulate cool air throughout the space.
The excess warm air and moisture is then pulled through the unit and exits through the opposite hose.
These air conditioners often cool the room more quickly and efficiently than single-hose units.
Portable Air Conditioner Features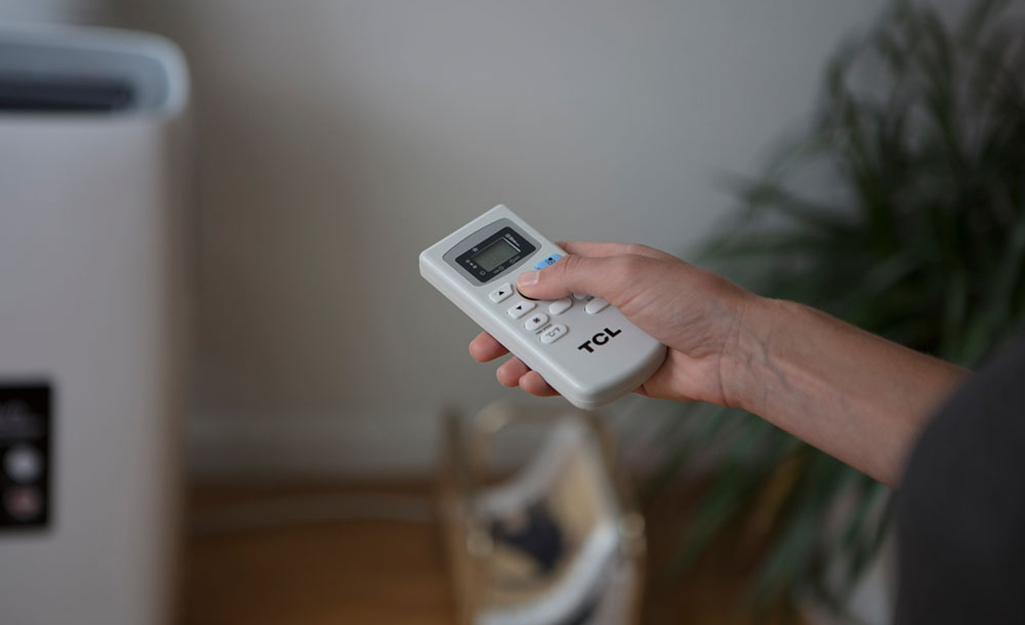 Portable air conditioners are equipped with a variety of different features. These features will vary by brand and style:
Timer – set a delayed start or stop according to the time of day.
Remote – operate the unit from a distance.
Fan – circulate air through the room without altering the temperature
Auto – set the temperature and let the unit cool the room on its own.
Dry/Dehumidify – extract the excess moisture from the air without altering the temperature.
Oscillation – the unit will move from side to side for whole-room comfort.
Portable Air Conditioner Maintenance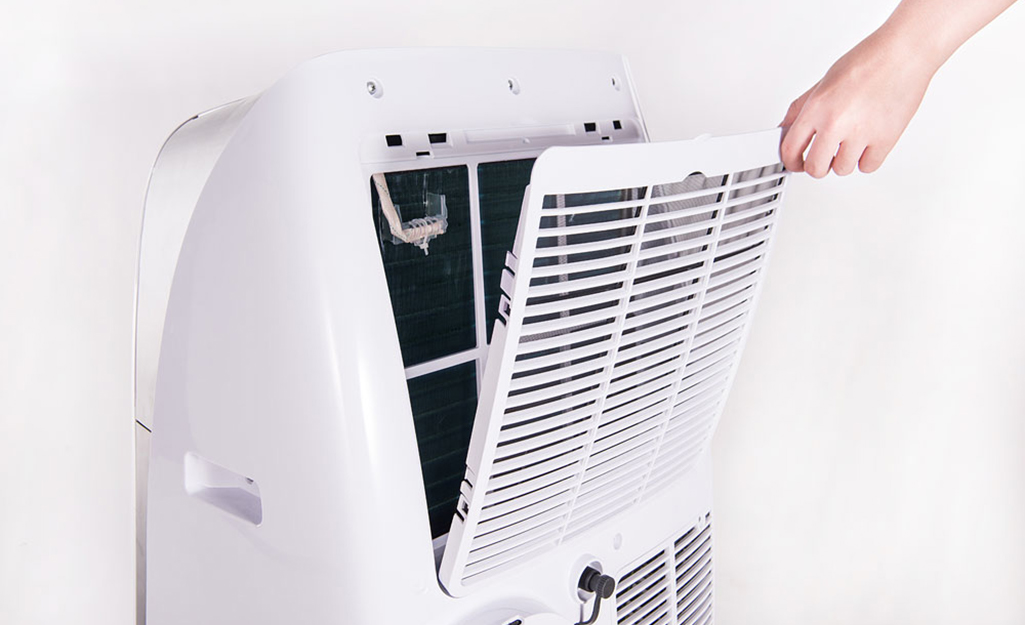 Keep your portable air conditioner in tip-top shape and extend its life with these basic maintenance tips:
Clean the air filter every two weeks for optimal performance.
Wash the filter using a mild liquid dishwashing detergent and warm water. Rinse the filter thoroughly and gently shake out the excess water. Let it fully dry before replacing.
The water collection tray should be drained immediately before and after storage to prevent mold.
In households with pets, wipe down the grill regularly to prevent blocked airflow from animal hair.
Clean your air conditioner occasionally to keep it looking new. Be sure to unplug the unit before cleaning to prevent shock or fire hazards.
Clean the unit using a damp, lint-free cloth and mild soap.
If you plan to store the unit during the winter, cover it with plastic tarp tarp or place it back in its carton. Keep it in a cool, dry area.
Ready to improve your indoor climate with a new portable AC? Shop online, and The Home Depot delivers online orders where and when you need them.
Explore More on homedepot.com