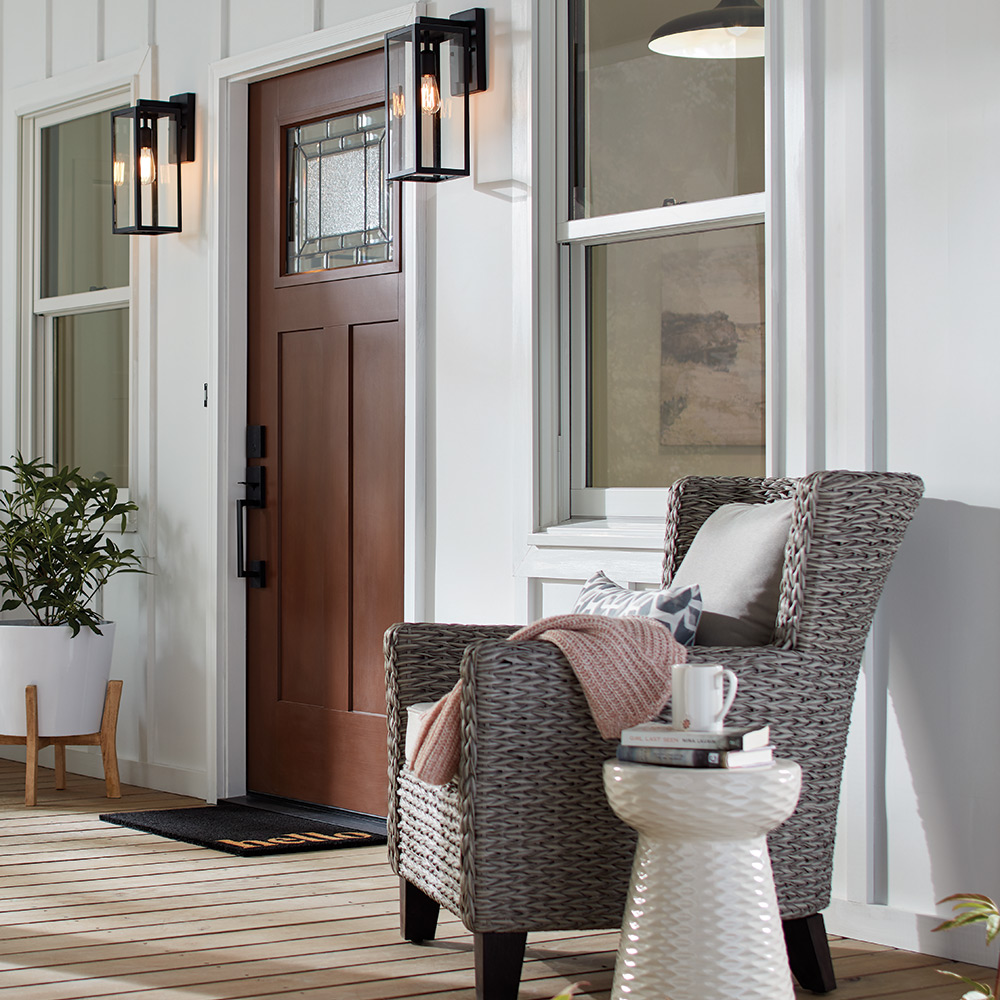 Keeping your windows secure can help deter thieves and prevent home invasions. You can protect your home's windows and windowed doors with window locks, shatter-resistant window glass and other security measures. 
This guide will review how to secure your windows. It includes a range of DIY options for increased home safety.
Window Security Film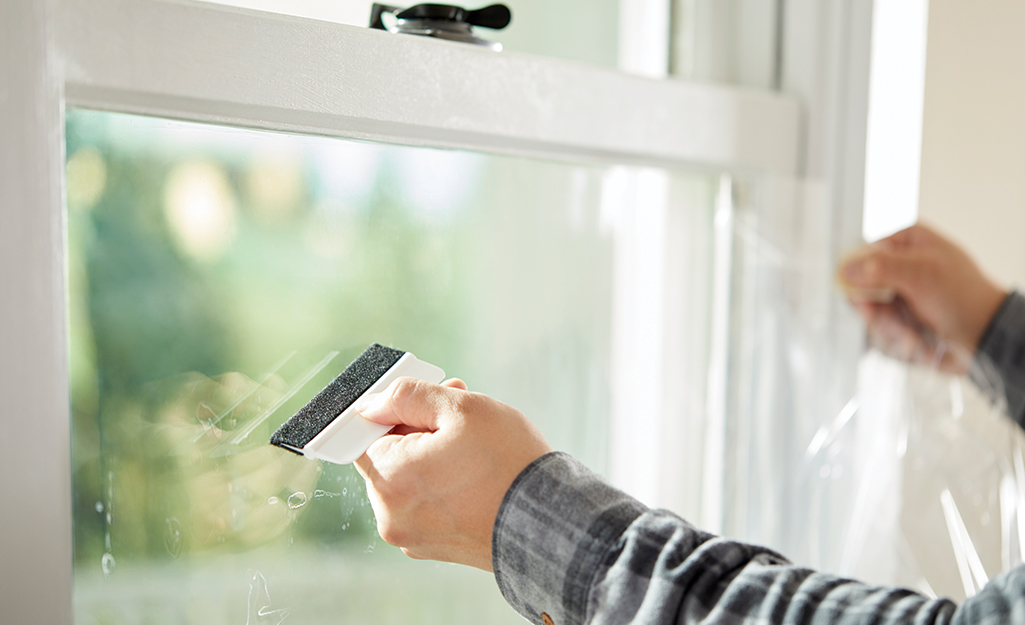 Measure your window glass, sill, trim and frames as you get ready to secure your windows. The type of windows that you want to secure will determine which methods you use.
Installing window security film on windows or the panes of glass doors can help prevent the glass from being smashed or shattered. Security film can stop an intruder from breaking into your home.
Films are a quick and budget-friendly solution.
This type of window security is easy to apply and remove.
Window security film can be cut to fit window panes in sizes from small to large.
Long-lasting, strong adhesive keeps window security film attached to the glass.
Window security film comes in several materials and styles. Options include tinted/black, frosted white, decorative and clear films.
Some window film can act as a dual solution for home security and weather protection.
Window Security Locks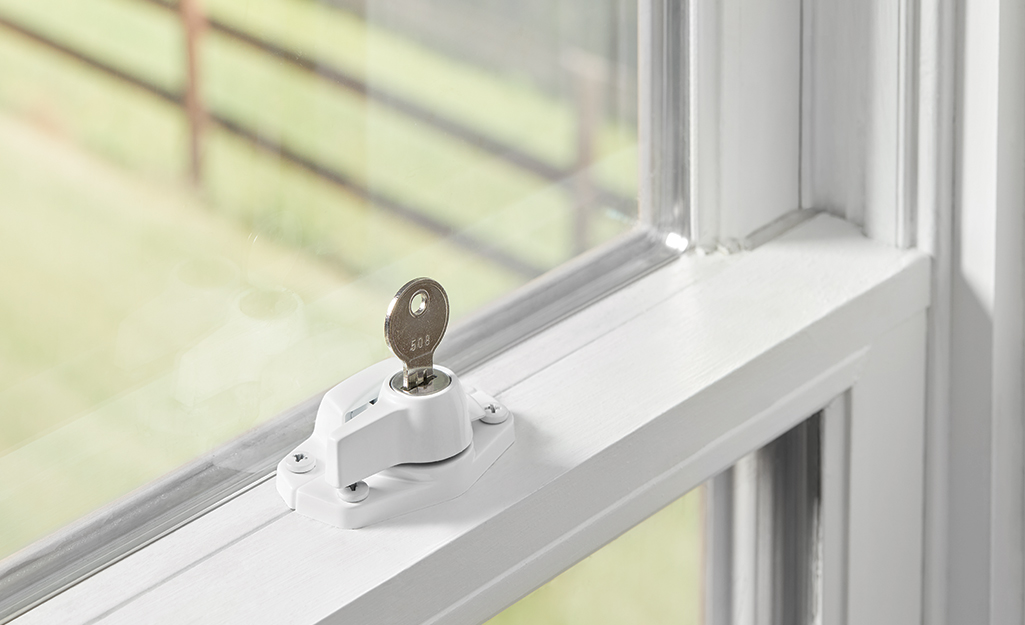 Another way to secure your windows is by adding window locks. They can be used alone or in addition to window film or home alarms. 
Flip locks are the most common type of window lock. They're included with many windows. For greater security, replace flip locks with a turnbuckle lock. To open them, you have to squeeze a lever while turning the latch, or unlock the lever with a key.
Keyed locks are similar to door locks and operate with a key.
Locking pins can be installed on double-hung windows. The pin goes through one sash and into the next to stop the window from opening.
Hinged wedge locks keep the window track in place on a double-hung window. The wedge can be positioned to allow the window to open and be raised freely.
Ventilating locks screw into a sash. They have a pin that can slide according to how high you want to raise the window.
Window Security Home Alarm Sensor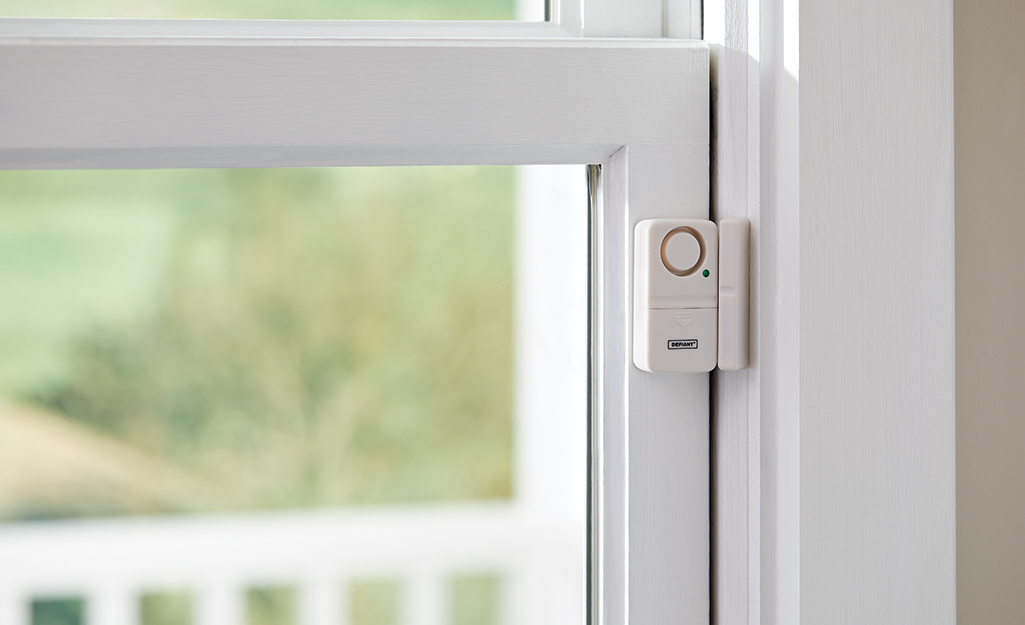 Even if you don't have a full home alarm system, you can add alarm sensors to your windows. When someone tries to open a window with a sensor, an alarm will go off. The loud noises can often scare or deter the person who's attempting to open your windows.
Individual window alarms don't offer as much protection as a home security system. Still, they can help prevent break-ins.
Flood Lights and Security Cameras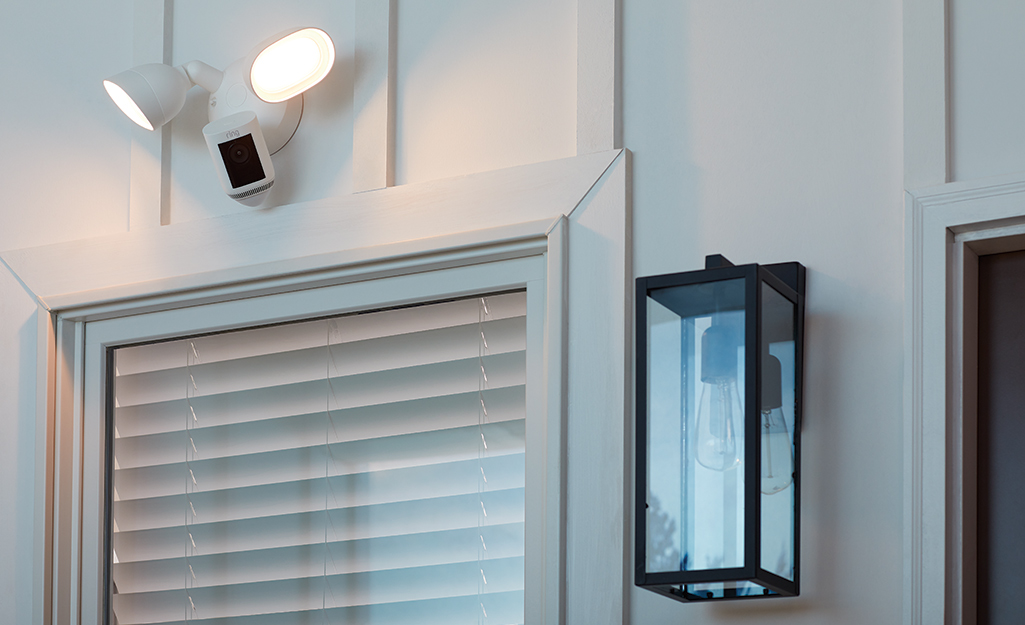 Placing flood lights and security cameras on the exterior of your home can help protect your windows and doors.
Flood Lights 
Well-lit environments typically discourage burglars. Flood lights give the impression that the home is occupied. With the addition of a motion sensor, you can be more aware when someone is approaching at night and can respond appropriately. 
Security Cameras
Security cameras outside your home can make would-be intruders think twice about trying to break in. Plus, putting security cameras near your windows and doors can allow you to monitor your property. With security cameras that are connected to the internet, you can keep an eye on everything whether you're home or not. For the most protection, install cameras as part of an overall home security system that includes an alarm.
Other Ways to Secure Your Windows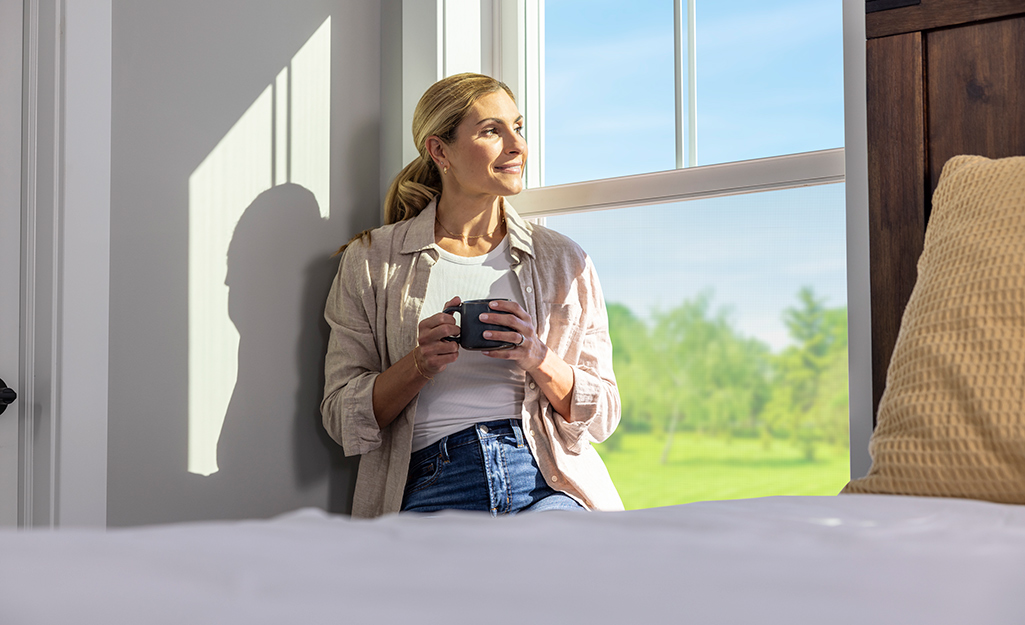 Additional window security products include:
Impact Window Glass: Shatter-resistant window glass comes in different glass-like materials like polycarbonate, plastic or acrylic. With the ability to resist high impact, many of these sheets are stronger than glass and provide protection from vandalism and break-ins.
Impact window glass is a lightweight, glass-like material that's easy to install. This long-lasting material offers reliability. Impact glass can be easily cut with a blade or saw to fit any window or glass pane. 
Impact-Resistant Windows: These high-quality glass block windows are easy to install. Because of the weight of the glass block, this type of window can't be easily broken.
Window Security Screens: Strong window security screens can help reinforce your window security. Frames are reinforced and screens are coated with steel. Pre-framed window screens come ready-to-install.
Window Stops: Similar to door stops, window stops are larger, firmer moldings or mechanisms that stop intruders from opening windows externally. These stops can also act as a reinforcement for child locks on windows.
Safety Tip: Window security bars can be a fire hazard. They can stop keep you from being able to escape in a fire. Window bars can also block firefighters from entering your home in an emergency. If you decide to install security bars on your windows, choose ones that have a quick-release device. These devices allow security bars to be opened quickly from inside without a key or tool.
Securing your windows is a simple way to help protect your home. There are many options that can work for different types of windows. From adding locks to installing special glass, you can handle many window security projects yourself. 
As you shop for products to help secure your windows, use The Home Depot Mobile App to locate products and check inventory. We'll take you to the exact aisle and bay.
Explore More on homedepot.com