A power drill is one of the most essential household tools. As your tool collection grows, you'll find that an impact driver can be a valuable addition. This guide will walk you through the basics of both tools and the advantages to having each one in your tool collection. Keep reading for a breakdown of impact drivers vs. drills so you can choose the right one for your needs.
Impact Driver Vs. Drill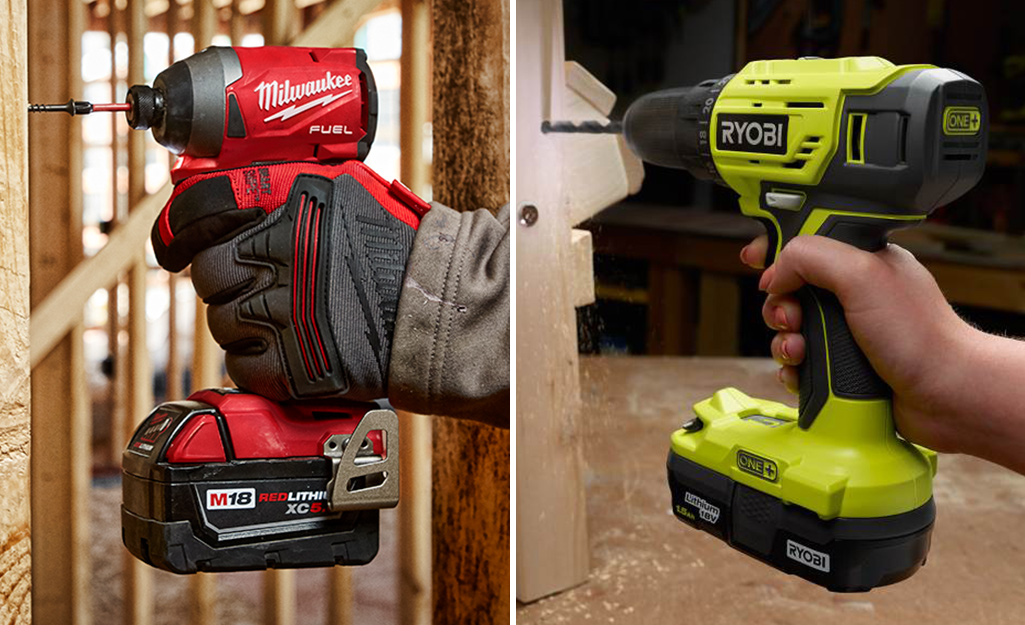 These two power tools look similar and perform similar but different functions. Both are offered in cordless and corded models, and both offer a reverse direction setting.
Drills: 
A standard drill driver is one of the most essential all-purpose tools. The drill's head features a keyed or keyless chuck that holds the bits securely in place. Standard bits and hex bits are available for ultimate versatility. A power drill is an adjustable-speed tool that drills and drives in fasteners.
Impact Drivers: 
An impact driver is more compact and lightweight by design. It also has more torque than a power drill. These tools are available in cordless designs ranging from 12 volts up to 20 volts. As the voltage increases, so does the power and speed of the impact driver. 
Unlike a drill, impact drivers do not have a chuck. Instead, they feature a quick-change clamp that holds drill bits and driver bits with a hexagonal shank. This hex-bit design is necessary to accommodate the power output of impact drivers. Impact drivers are superior at directing their force downward, making them more comfortable to use over a long period of time.
Common Uses for Drills & Impact Drivers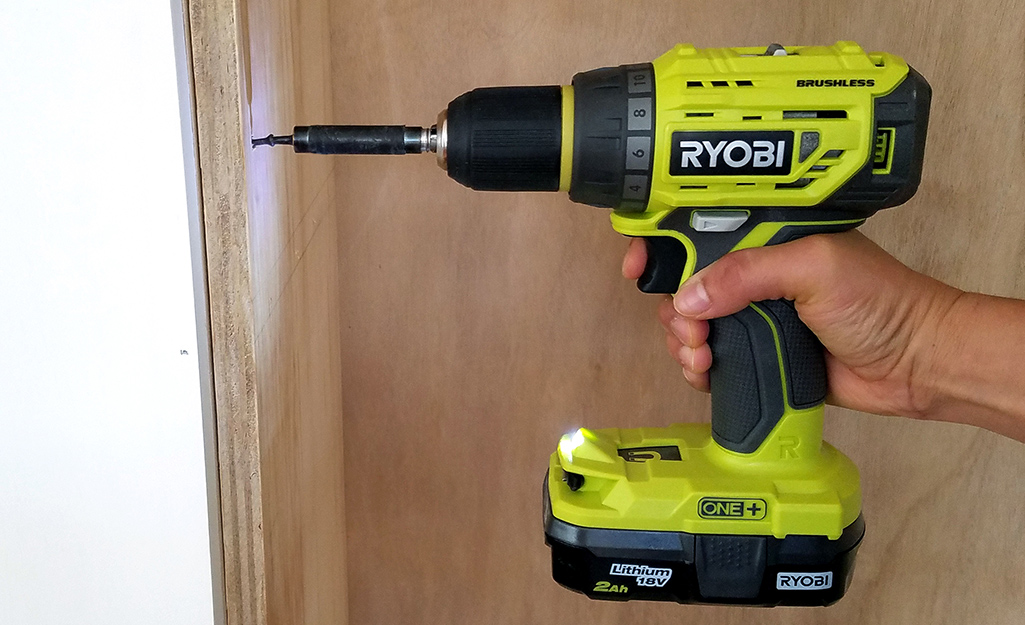 Drills are most commonly used to drill holes and to drive in screws and other small fasteners. They make a great choice for quick projects around the home. 
Some may ask, what is an impact driver used for? Impact drivers are more commonly used to drive in a large quantity of fasteners, longer screws and lag bolts. Long screws and, with the use of an adapter, lag bolts can be driven in more easily by an impact driver. If you use impact-rated, 1/4-inch hex-shank drill bits, you can accomplish some basic drilling tasks with an impact driver. However, these tasks will be limited in scope. An impact driver is not ideal for precision drilling tasks and should be limited to jobs where the size or placement of the hole is not crucial but more torque may be needed, such as drilling through metal and dense or knotty wood.
Tip: Always follow manufacturer's use and safety recommendations for drills and drill accessories.
Advantages of an Impact Driver vs. Drill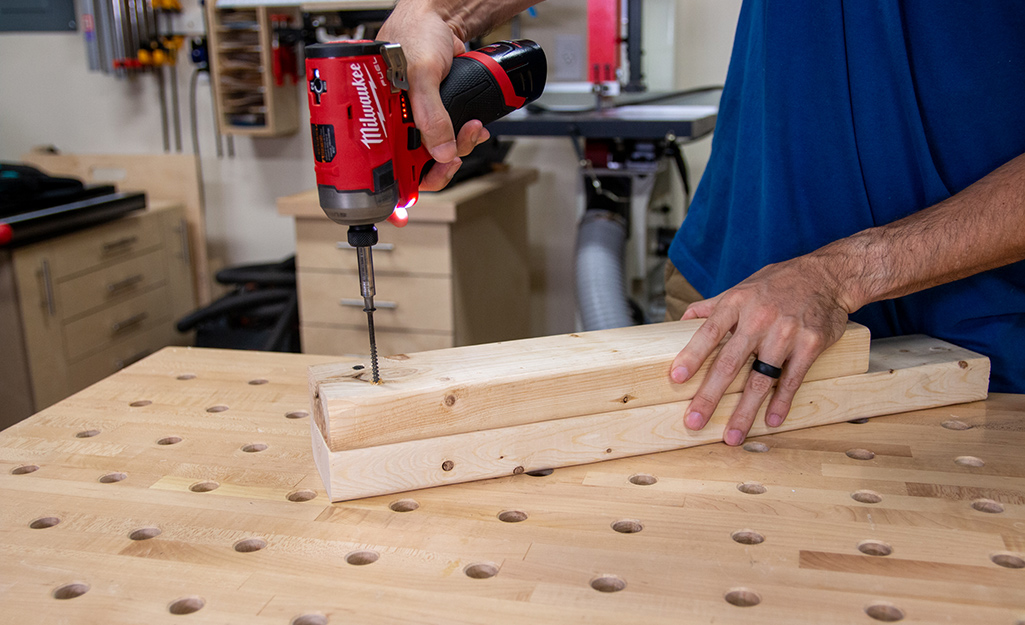 When it comes to drills, the extreme versatility of the design is the main advantage. So many different bit types are available for power drills, that they can serve multiple functions. Best of all, drills are a very affordable tool that fits within most budgets.
The main advantage of impact drivers is their ability to drive in numerous fasteners quickly. The added force offered by the tool saves your hands and wrists as you work. This can help extend the time you can comfortably work on your project. Also, the impact driver is much less likely to strip your screws when in use. The short pulses tighten in a more controlled fashion, allowing the tool to maintain better contact with the screw head.
Hammer Drill vs. Impact Driver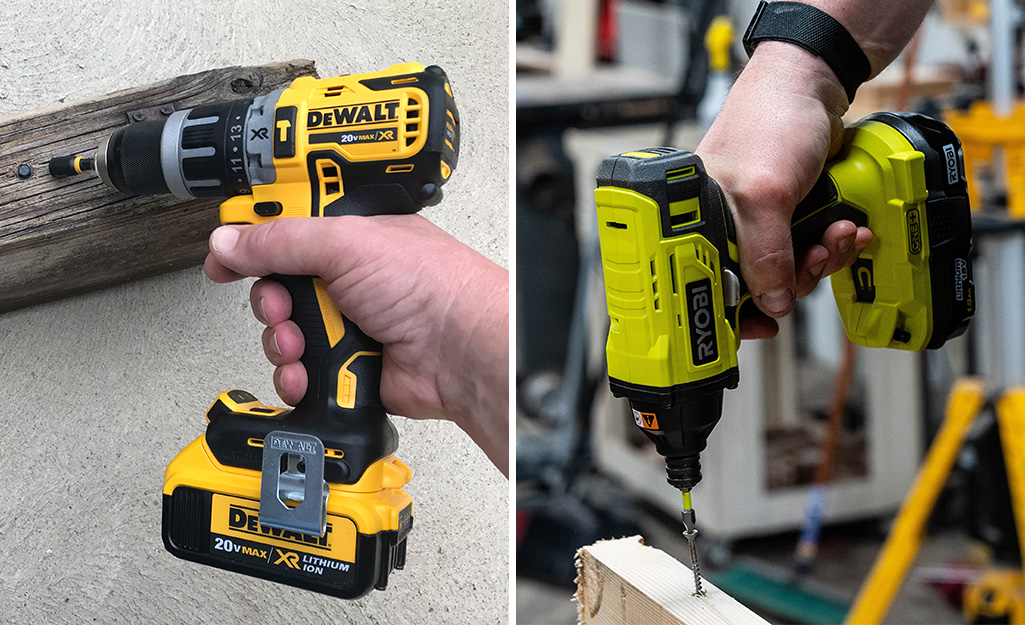 A hammer drill features a body that's similar to a power drill or impact driver, but an impact driver is not as well-suited for masonry. A hammer drill delivers more power in the form of a hammering action. The force of the hammer drill is applied directly to the bit. 
They are most commonly used for drilling in concrete and masonry. The hammering portion of this motion can be turned off, allowing the tool to function more like a standard drill. This can be useful when you are unsure what the material you'll be drilling is. For example, if you're are unsure if there is wood or concrete behind a wall, a hammer drill is a great choice. However, since a hammer drill is more expensive and heavier than a standard drill, it is not ideal for lighter household tasks.
Brushed vs. Brushless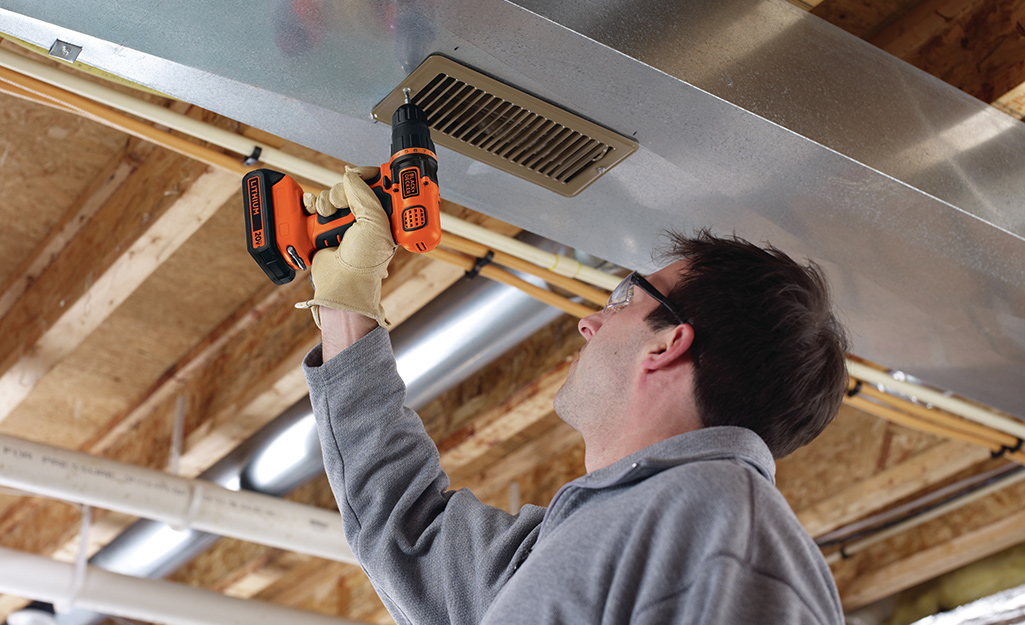 One major consideration when choosing an impact driver or a drill-driver is choosing between a brushed or brushless motor. 
Due to friction produced in its operation, a brushed motor is slightly less efficient than its brushless counterpart. Brushless motors operate without friction, leading to a number of benefits: more power going to the tool, precision motor and power control, more battery run time, less heat generated during use and a longer-life battery. Brushless tools also require less maintenance. Due to the friction produced by contact, the parts in a brushed tool may occasionally need to be replaced. However, these advances in brushless technology come at a higher cost.
If your tools will get heavy and regular usage, investing in brushless may be a great value in the long run, but if you only break out your tool box for occasional household and DIY projects, brushed tools can serve you well and save you upfront costs. 
Now that you understand the difference between impact drivers vs. drills, it's time to decide which one makes the best addition to your tool collection. A power drill is great for occasional quick projects around the home. If you're doing more advanced projects, add an impact driver to the collection. Sometimes, you can even find impact drivers and drills sold as power tool combo kits. If you're planning to use these tools for a one-time project, consider tool rental. Rent tools and trucks for any project at The Home Depot.
Explore More on homedepot.com