Buying Guide
Materials Needed to Build a Fence
Whether you want a basic solid wood decorative fence or a lower-maintenance fence, The Home Depot can help you find the fence that suits your home, needs and budget. This guide will give you a quick look at the options available to help you complete your project.
The Home Depot does not purchase wood fencing products from old-growth forests or rainforests; we offer earth-friendly products. See our Wood Purchasing Policy for more information.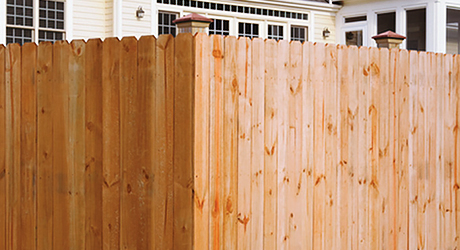 Cedar is a classic choice that naturally resists moisture, rot and insects. It is easy to seal or stain and if left untreated to weather turns to a distinguished silvery gray. Typically available and used in the Pacific Northwest area of the United States.*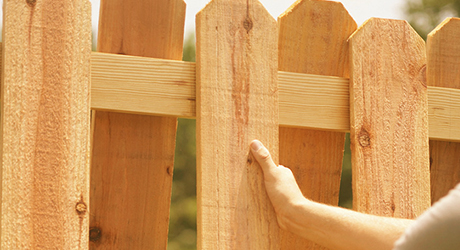 Redwood is naturally insect and rot resistant. Redwood provides a beautiful and long-lasting fence surface. With its open-celled structure and little to no pitch or resins, redwood can absorb and retain all types of finishes extremely well.
Typically available and used in the Pacific Southwest area of the United States.*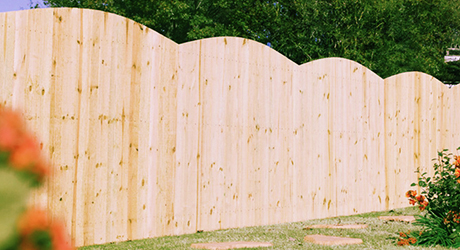 Southern yellow pine is a popular soft wood, pale in color, and easy to work with. When treated for outdoor use with arsenic-free treatment, it resists rot and termites. Typically available and used throughout the Northern, Southern, Midwestern and Western areas of the United States.*
* Although wood species are typically available and used in particular areas of the United States, all of The Home Depot's solid wood products can be purchased through Special Order at your local Home Depot store.
Wood alternatives allow you to have a beautiful fence without the maintenance or upkeep. Alternative fencing materials do not require sealing, staining, or painting; they will never split, warp, crack, rot or splinter. Best of all, they continue to look great, year after year.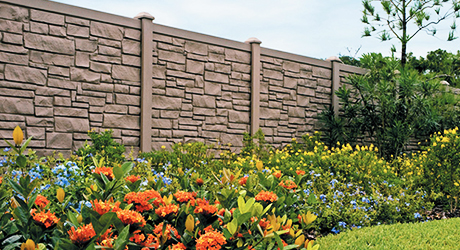 Composite fencing is a mixture of recycled wood fibers in a resin base. The appearance is similar to natural wood and comes in a variety of colors (many colors are available through the special order program). The textured surface comes in Cedar, Redwood and Tuscan Walnut. Composite fencing offers a lower-maintenance alternative to wood and comes in a heavyweight material that helps resist warping, cracking or splitting.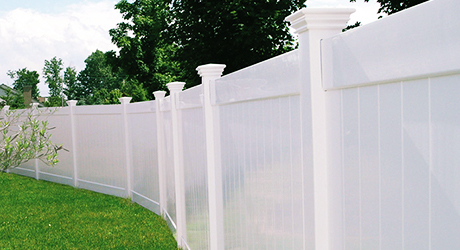 Vinyl fencing is a resilient product, extruded from a plastic-based substance. Because vinyl fencing never needs painting or staining, you will enjoy low-maintenance beauty for a lifetime. Vinyl will not fade, crack, or peel. A transferable limited lifetime warranty is available. Easy-to-install kits and pre-assembled panels add comfort and elegance to your backyard while providing privacy and security. Matching gates provide a finishing touch.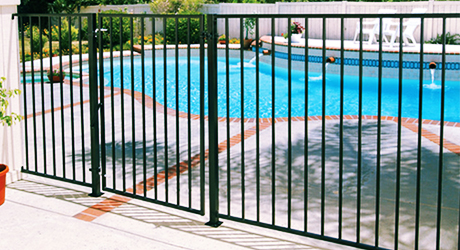 Aluminum fencing is heavy-gauged and powder coated with an acrylic finish. It gives the rich look of wrought iron with stately elegance. You can choose from a variety of styles and sizes with the knowledge that aluminum fencing is low maintenance and will never fade or discolor. Pre-assembled panels and gates provide easy installation. A transferable limited lifetime warranty will give you the peace of mind you are looking for when defining your outdoor living space.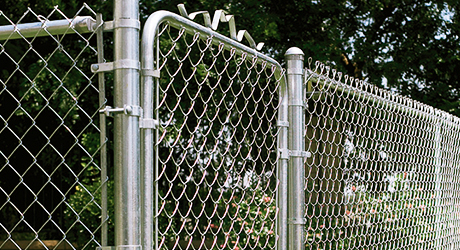 Chain link fencing is a fast and cost-effective solution for security and privacy fencing. The chain link fabric is made of galvanized steel that has been galvanized and knuckled before weaving to help eliminate sharp edges and burrs. This durable material is available in several colors and has a thick gauge for commercial and residential installation. Gates, posts, braces, and latches are available to complete the fence.