Proper pesticide storage is important in order to protect your family and pets from accidentally coming into contact with them. Pesticide products should be kept in a secured storage area that is only accessible to those who are trained to use them. This guide will teach you how to store pesticides and show you pesticide storage solutions for keeping them secure when not in use.
What is a Pesticide?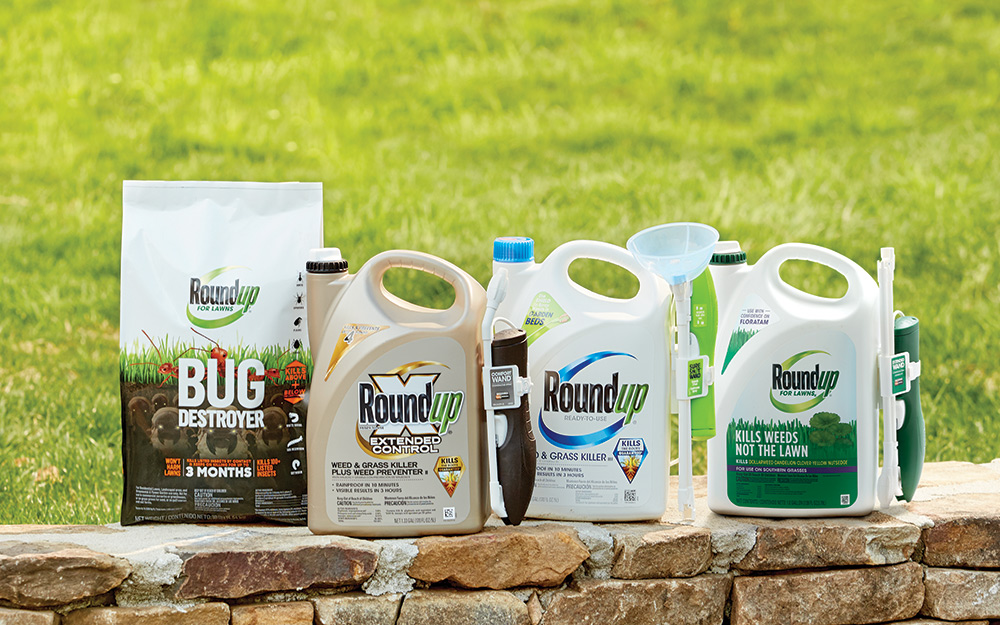 According to the EPA, a pesticide is defined as any of the following:
Any substance or mixture of substances intended for preventing, destroying, repelling or mitigating any pest.
Any substance or mixture of substances intended for use as a plant regulator, defoliant or desiccant.
Any nitrogen stabilizer.
Pesticides contain active ingredients that are harmful to people and animals if ingested. Also, continuous exposure to pesticides can cause a number of health effects. Pesticide products must be handled with care and stored properly for the safety of your family and pets.
General Pesticide Safety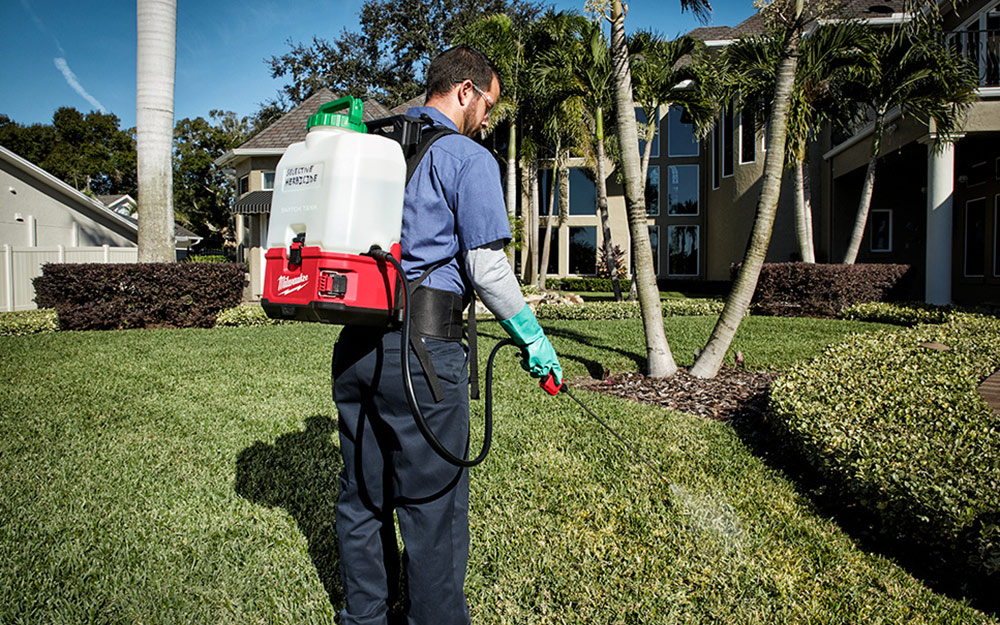 Note: These safety guidelines cover home and garden pesticides for weed and pest control. Restricted-use pesticides have an entirely different safety protocol and are not available for purchase or use by the public.
Proper pesticide safety depends on a few factors. Follow these guidelines for safe pesticide application in your home and garden:
Select the proper product. There are several types of pesticides, herbicides and insecticides designed to target specific weeds and pest management. Buy the pesticide with the active ingredient needed to target the specific pest or weed.
Only buy or mix enough pesticides for the short-term so it will eliminate the need to store and dispose of excess pesticides.
Pesticides are not meant for long-term storage.
Read the product label. The pesticide label listing has important information for safe pesticide application, storage and disposal.
Wear protective clothing, such as a long sleeve shirt, long pants and closed-toe shoes before you prepare or apply pesticides. 
Mix pesticides in a well-ventilated area.
Make sure children or pets and other non-essential people are not in the area before mixing and applying pesticides.
Have paper towels, sawdust or kitty litter, garbage bags and latex gloves on hand to safely clean up a pesticide spill.
Storage Requirements for Pesticides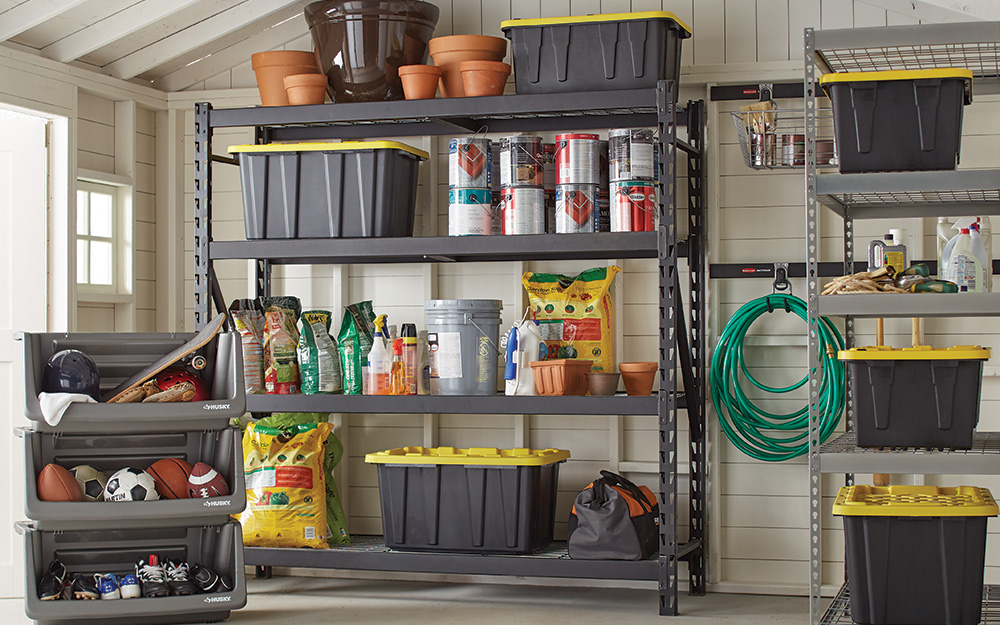 Each type of pesticide has specific storage requirements. Consult the pesticide label for the recommended storage requirements. Here are some general storage requirements for most pesticides:
Temperature: Most pesticide labels call for storage in a "cool, dry" area. As a general rule of thumb, the temperature inside the storage area should not get below 40 F or over 100 F to keep the chemical from freezing or overheating. Extremes in temperatures can cause the chemistry of pesticide to change and damage the container.
Light: Keep pesticide containers out of direct sunlight. Exposure to sunlight may cause pesticides to break down and become ineffective.
Humidity: The storage area needs to be dry. High humidity can cause dry pesticide formulations to clump and cake, which may cause them to break down, making them unstable and dangerous. Metal and cardboard containers are especially sensitive to humidity.
How Much Storage Space Do I Need?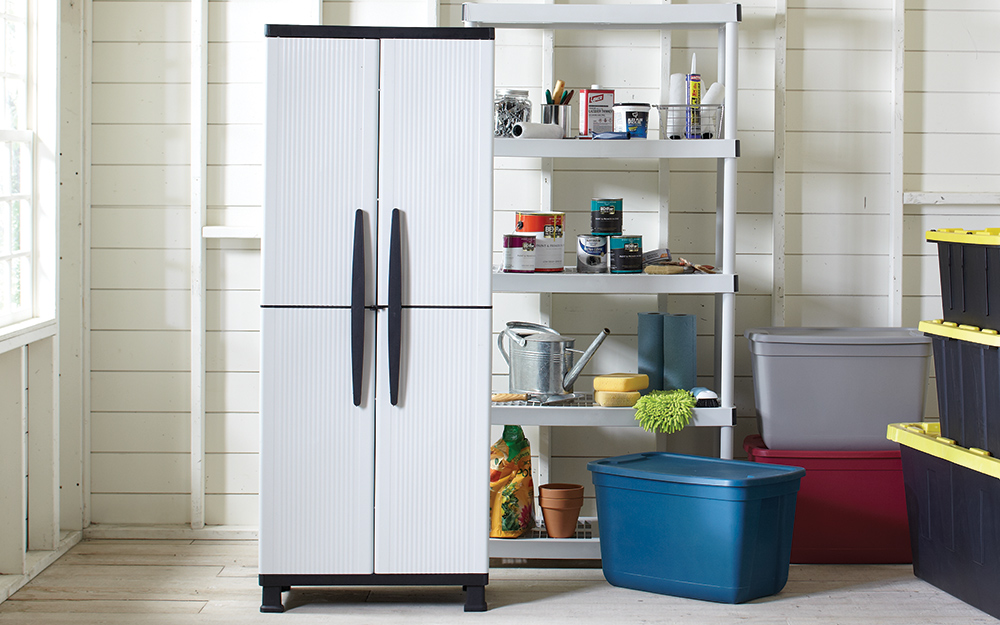 Keep the storage space for pesticides as small as you can. This will discourage you from buying more than you need. The storage facility should be only large enough to hold what you absolutely need.
Best Types of Storage Units for Pesticides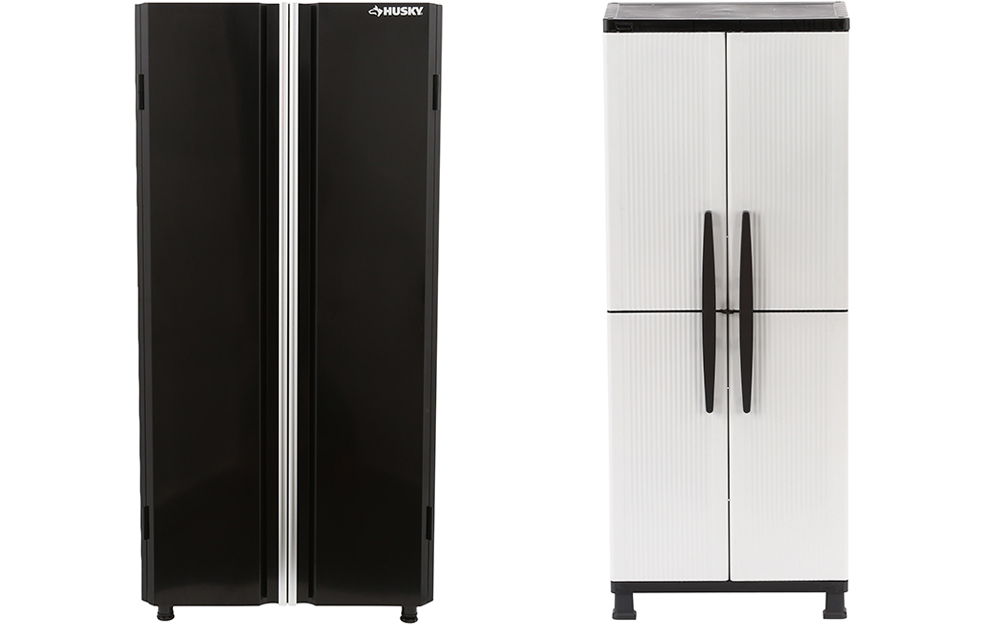 The best storage is a detached, portable structure. Here are some other considerations to take into account when shopping pesticide storage cabinets. 
Cabinets should be with nonabsorbent materials (metal or plastic, not wood).
Metal or nonporous shelving (not made with absorbent material like wood).
A lip or leak-proof plastic trays on the shelves.
Doors should have a lock and key.
Storage unit should be placed on sealed, nonabsorbent floors (sealed concrete or epoxy-coated metal or concrete).
Storage Site Locations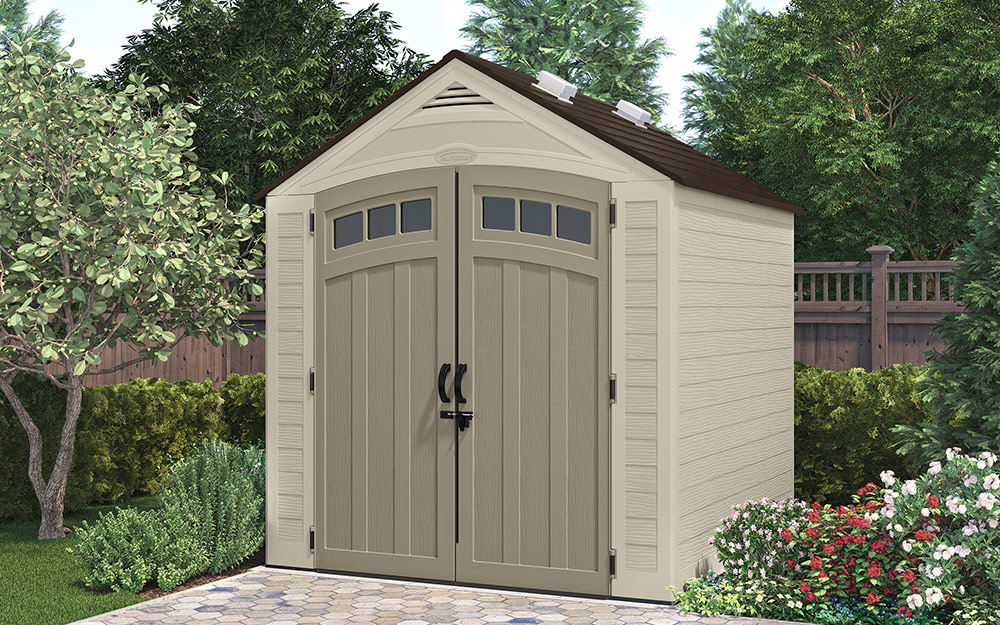 The best storage site for your pesticides should be in an area that will not be flooded or near water. 
Select a site with little runoff to prevent contamination of surface waters in case of a leak or spill. 
Place the storage cabinet at least 100 feet away from surface water, downslope from wells or any water supply, animal shelters or feeding areas and dwellings.
Keep the storage area at least 12 inches above the immediate ground level. This helps to prevent moisture from being absorbed into stored products.
How to Dispose of Empty Pesticide Containers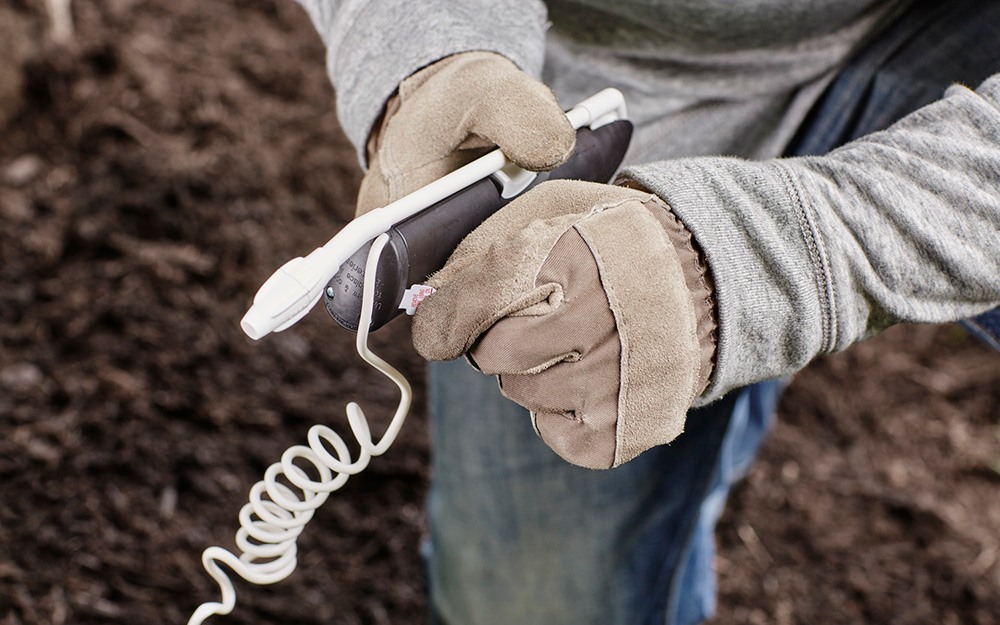 Do not toss empty pesticide containers into the trash or recycling bin. They need to be properly washed out before you dispose of the container. Follow these recommendations for safe disposal of pesticides containers:
Use up all the pesticides in the container.
If you can't use it all, contact your local Cooperative Extension Service office, State Lead Agency or solid waste agency to find a household hazardous waste collection program for getting rid of unwanted, leftover pesticides.
Verify with your local Extension Office or State Lead Agency before disposing of your pesticide containers to see if there are specific regulations in your area pesticide disposal of pesticide containers. 
Never pour leftover pesticides down the sink, into the toilet or down a sewer drain. Municipal systems are not equipped to remove all pesticide residues–if it reaches waterways, they may harm fish, plants and other living things.
Never reuse pesticide containers to carry or store other items. When empty, triple-rinse containers, sprayer or any application equipment with water. 
Dispose of the diluted rinse water in the same areas you've previously sprayed.
Do not pour rinse water down the drain.
Dispose of the container or recycle the rinsed-out containers.
Properly storing your pesticides in a safe storage facility will keep your family and pets safe from harm. The Home Depot has a variety of pesticide storage solutions to fit your budget and needs.
Explore More on homedepot.com