Buying Guide
Smart Home Devices Buying Guide
Smart Home automation is really about personalizing your home with smart devices that are programmed to do things you want done automatically. And, whether you want to experiment with a few smart devices to get started, or create a completely automated smart home experience, it's now easier to do than ever before.
In this guide, we'll introduce you to some of the most popular and useful smart home devices as well as the leading home automation systems and platforms.
Tip: Start slowly with a smart device or two and learn how they work. Then, add-on other accessories that can make the devices you have work smarter.
Smart Home Automation 101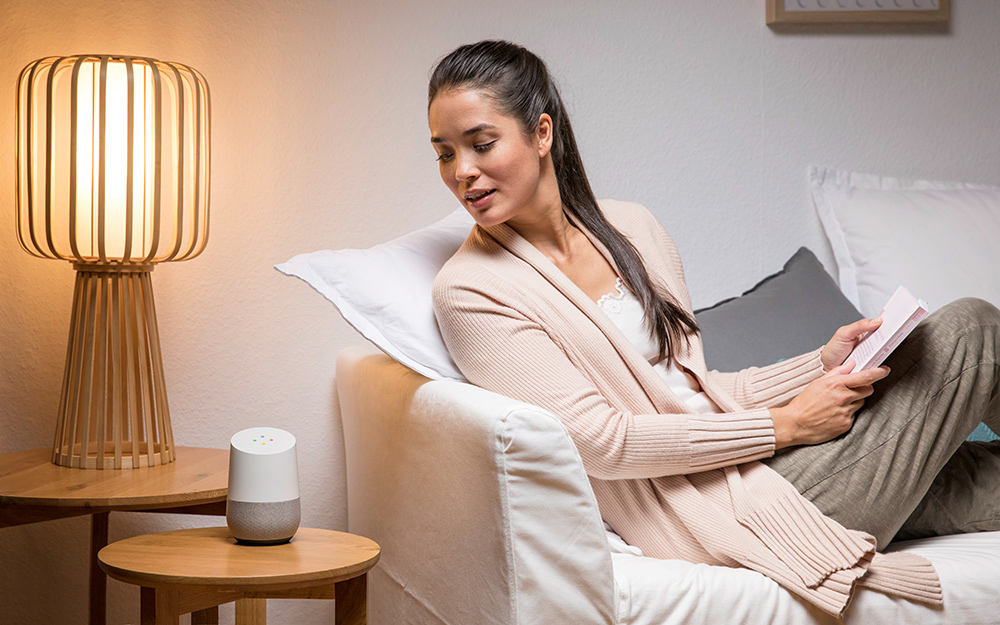 Even if you don't consider yourself particularly tech savvy, there are a ton of affordable, easy-to-use smart devices you set up and start using right out of the box.
Things like smart bulbs, smart locks, smart appliances and smart thermostats – stuff you use and interact with daily – are the best starter devices for learning how smart home technology can work for you.
If you're a home automation newbie, here's a short list of smart products to consider:
Smart light bulbs: Smart lighting like the Philips Hue bulb can be programmed to turn on and off automatically or on command. Compatible motion and contact sensors will make them even smarter and help save energy.

Smart plugs: You can enable ordinary, everyday items to be automated and smarter when plugged in - think lamps, space heaters, etc.

Voice assistants: With simple voice commands – like "Ok Google" or "Hey Alexa" – you can get answers to questions, control your smart devices, play music, order pizza and more with your Google Home or Alexa voice assistants and coordinating smart speakers.

Smart thermostats: These smart devices save money, conserve energy and keep your home the perfect temperature, whether you're home or away. Some, like the Nest thermostat, even learn your preferences over time and adjust themselves accordingly.

Smart Cameras: Feel secure in knowing you can always keep an eye on things from anywhere. As part of your smart home security systems, smart cams can also send you phone alerts or an email if they see or hear something alarming.

Smart Bundles and Starter Kits: All-in-one bundles are available with compatible smart devices designed to connect and work together seamlessly. Smart brands like Wink, Samsung SmartThings and others also offer kits that typically include a hub plus one of two smart devices.
Understanding Device Compatibility and Protocols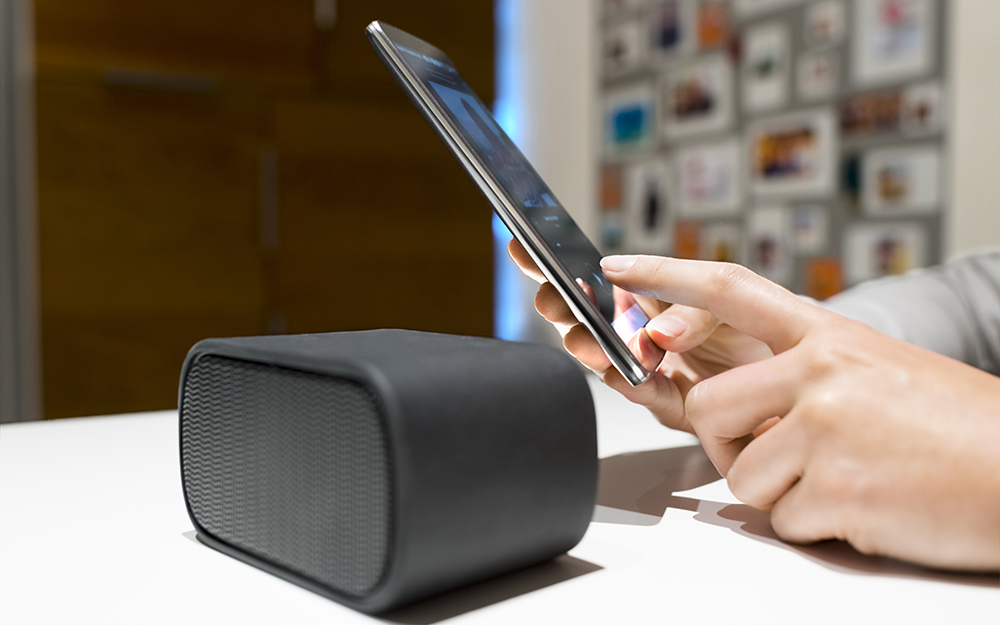 What's compatible with your devices?
Figuring out which smart devices and gadgets will work together has gotten a lot easier too:
In the store, check for the "Works With" compatibility info on the packaging of most major smart brand products.
Smart brand websites provide a complete list of smart devices for the home that you can connect to.
Knowing a little about how your smart stuff communicates can also help you choose the right devices for your setup.
Zigbee and Z-Wave are the two major wireless "languages" that most smart devices and hubs use to talk to one another. For speedier interactions, both employ a mesh networking technology that allows devices on the same your home network to relay instructions back and forth to each other.
Z-Wave
The most popular and widely used home automation protocol
Offers easiest setup and the broadest range of device compatibility
Runs on a 908.42MHz frequency, less prone to interference from other devices
Requires a smart hub to send signals and control devices
Zigbee
An open standard wireless protocol used by thousands of smart devices
Offers excellent range and speedy communication between devices
Low power consumption; battery operated devices can run for years on a single set
Runs on a 908.42MHz frequency
INSTEON
Dual-band, mesh networking protocol; communicate via radio frequency or over power lines
Optimized exclusively for home automation and control
Compatible with older X10 devices
Operates on 902 to 924MHz frequency band
Wi-Fi
No hub is needed to control Wi-Fi connected devices
Operates on 2.4GHz and 5GHz frequency bands
Wi-Fi consumes lots of power; not ideal for battery powered devices
Bluetooth
Short-range communications technology, limited to about 32 feet (10 meters)
Can automatically detect and connect up to 8 different devices at once each
Ideal for connecting and streaming data between nearby devices like connected Bluetooth speakers, headphones and wearables
Smart Hubs, Voice Assistants and Apps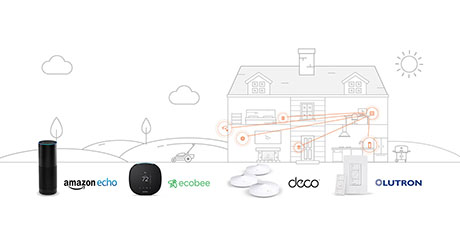 Why You Need a Smart Hub
If you want to create a true automated home experience, smart hubs are essential.
The hub is the brain center of an automated home system, connecting all your wired devices, facilitating communications between them, and enabling control of them remotely from a single access point.
Here's a brief rundown of the most popular smart hubs and smart home products they're compatible with:
Wink 2
If you're a new user looking for a home automation hub system that's easy to setup and connect your favorite devices, this one checks all the boxes. You can use the Wink app, Amazon Echo or Apple's Siri to control all your connected devices. Wink 2 starter kits also offer you a nearly fail-safe way to jump-start your home automation experience. Supports Bluetooth LE, ZigBee, Z-Wave and most smart home protocols.
Works with: Amazon Alexa, Nest, Philips Hue, Schlage, Ring and much more
SmartThings
Setup and connection with your favorite devices is relatively simple with everything you'll need right in the box. You can put your automation plans in high gear with a variety of different SmartThings starter kits. Advanced users will enjoy the support of an active developer community for third-party integrations to use with the hub. Supports Z-Wave, ZigBee and most smart home protocols.
Works with: Google Home, Amazon Alexa, Nest, Philips Hue, Schlage and much more
Homekit
Homekit is Apple's app-based home automation platform. From the Home app, you can control all your Homekit compatible devices and accessories using an iPhone, iPad, and Apple Watch or with Siri voice commands.
Homekit does not require a physical hub, but if you want to take advantage of the Homekit app automation features, you'll need a fourth-generation Apple TV, an iPad running iOS 10 or the HomePod smart speaker assistant.
Works with: Ecobee 3, Kwikset, Lutron, Philips Hue and more
Alexa
The Amazon Echo smart speaker is better known as simply Alexa, which is Amazon's voice control system. Just say "Hey Alexa," and you can control your connected devices from almost anywhere within earshot. And, while it's not yet ready to replace a well-programmed smart hub, Alexa possesses many skills you can call on to manage your smart home, answer questions, play music and shop for things.
Works with: Nest, Philips Hue, Ecobee 3, Wink, Samsung SmartThings and more
Google Home
Powered by the Google Assistant voice-recognition system, Google Home is an all-in-one Wi-Fi speaker, digital assistant and smart-home controller. It provides seamless integration with Google services like Gmail, Calendar or Keep, and leverages Google's industry-leading search and voice-control expertise to provide more contextual information when answering your questions.
Works with: Samsung SmartThings, Philips Hue, Nest, Belkin WeMo and more
Nest
It's not just a smart thermostat. The Nest app is really smart and has robust hub capabilities that allow it to automate and control dozens of products, including lighting, door locks, smart plugs and more.
Works with: Google Home, Phillips Hue, Lutron Caseta, Amazon Alexa, Samsung Smart Home and more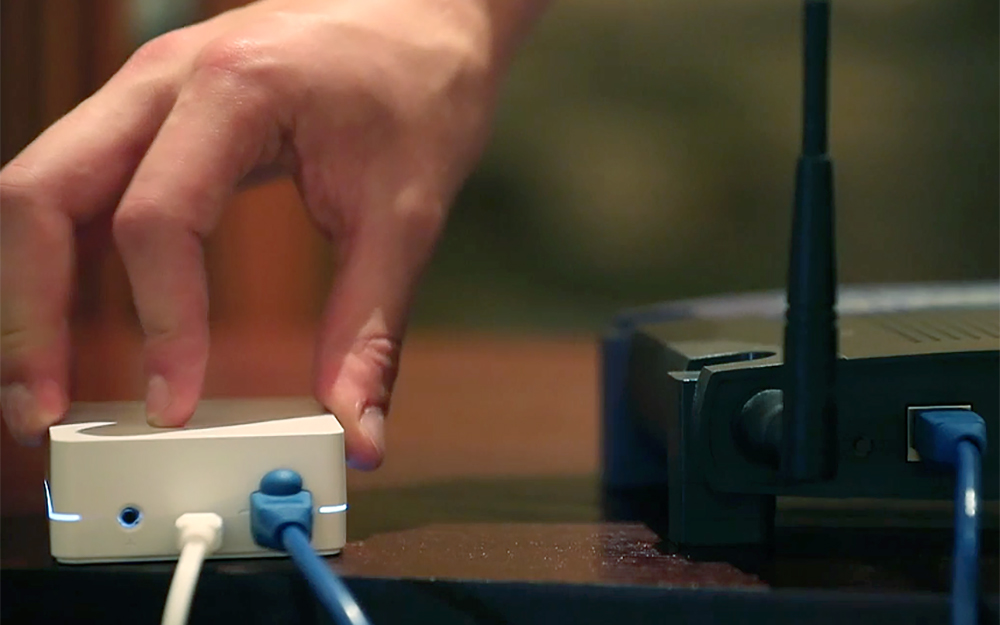 Wi-Fi Routers, Wi-Fi Extenders and Mesh Networking Kits
In a typical home, wireless signals have to travel through walls and floors as well as bounce off surfaces like metal or concrete to reach their destination. Wi-Fi routers, Wi-Fi extenders and mesh networking kits can be used to create additional access points in areas of your home where Wi-Fi connectivity may be weak.
Here are a few more tips to help you get better performance from your smart home network:
Position your hub for a clear line-of-sight path to devices (when possible), or with no more than one floor or wall between them.
Keep your smart hubs a few feet away from large metal objects to prevent signal loss.
Orient the hub's antenna towards the center of the house to allow the electromagnetic signal to travel in all directions.
Space smart devices as far apart as possible to reduce the chance of interference.
The more devices, the stronger the network. Smart plugs, outlets and motion sensors can act as repeaters to help relay messages back and forth from devices to the Hub.
From smart sprinkler controllers to smart security systems, smart light bulbs to smart locks, you can get the benefit of smart home automation inside every room and outside your home.