Buying Guide
The Best Popcorn Popper for Movie Theater Popcorn at Home
There is nothing more synonymous with movie theaters than popcorn. If you want to purchase a popcorn popper that will give you movie-theater popcorn at home for a fraction of the price, keep reading.
Microwave Popcorn Poppers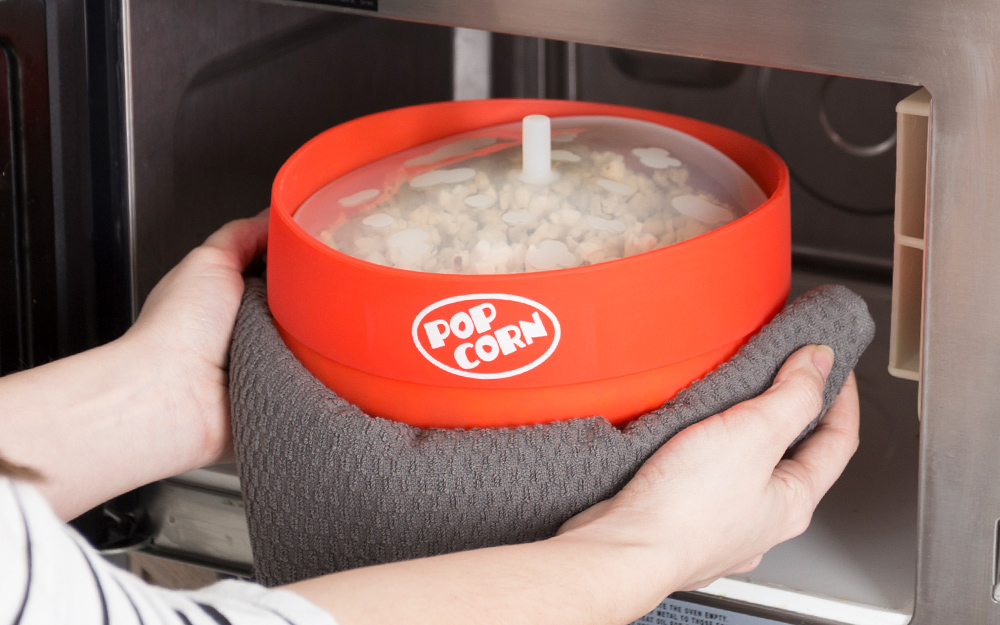 The best popcorn popper for a small kitchen is a microwave popcorn popper because it uses an appliance already built into your kitchen—microwaves. The best microwave popcorn popper cooks popcorn without oil, collapses flat for easy storage and boasts a vented, plastic lid that prevents popcorn from spilling out. Another great thing is that the best microwave popcorn popper allows for easy cleanup, with sides made of silicone or other quick-rinse material.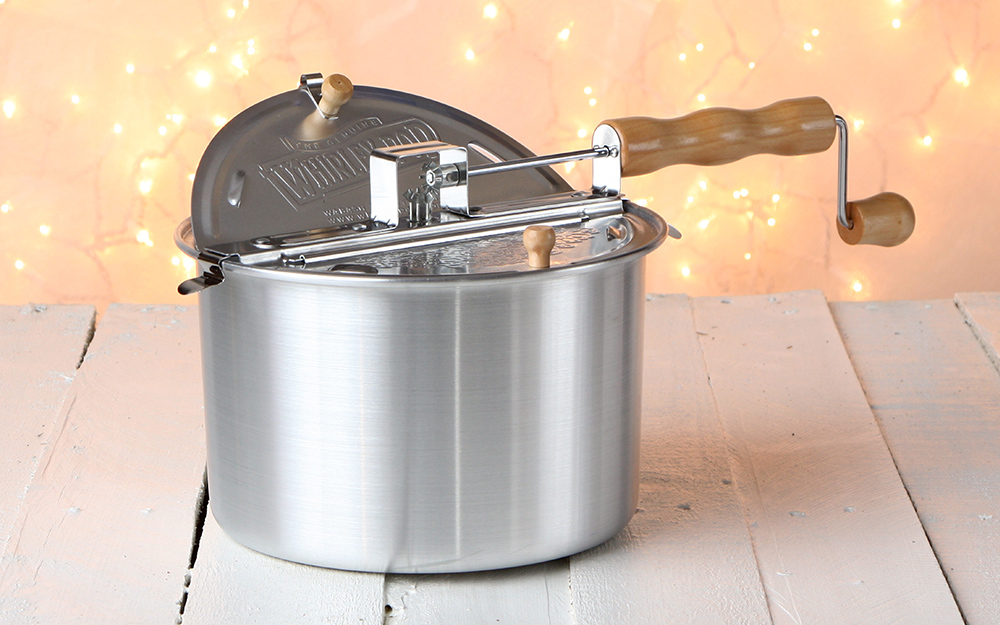 A stovetop popcorn popper is the best popcorn popper for making big batches of popcorn popcorn. The best stovetop popcorn popper can prepare up to three quarts at a time and produce delicious results, although they take a bit more effort than microwave popcorn poppers. The best stovetop popcorn popper offers a stainless nonstick surface that is durable and easy to wipe down or rinse off during cleanup too.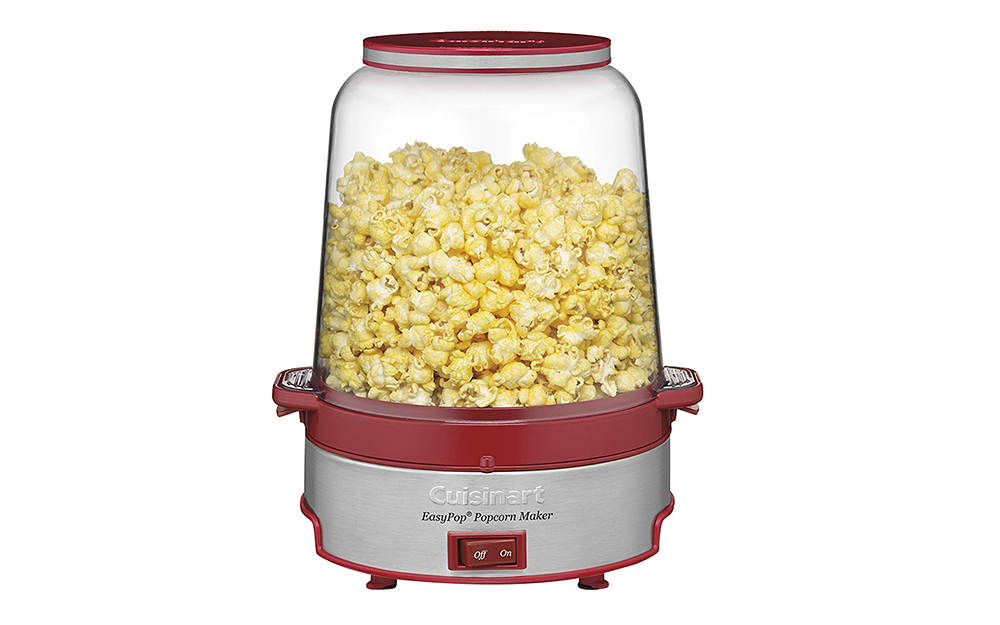 A popcorn popper with oil provides hot, delicious popcorn in minutes. Most feature a butter well that lets you add butter as the popcorn pops, as well as a motorized stirring arm and a nonstick popping plate.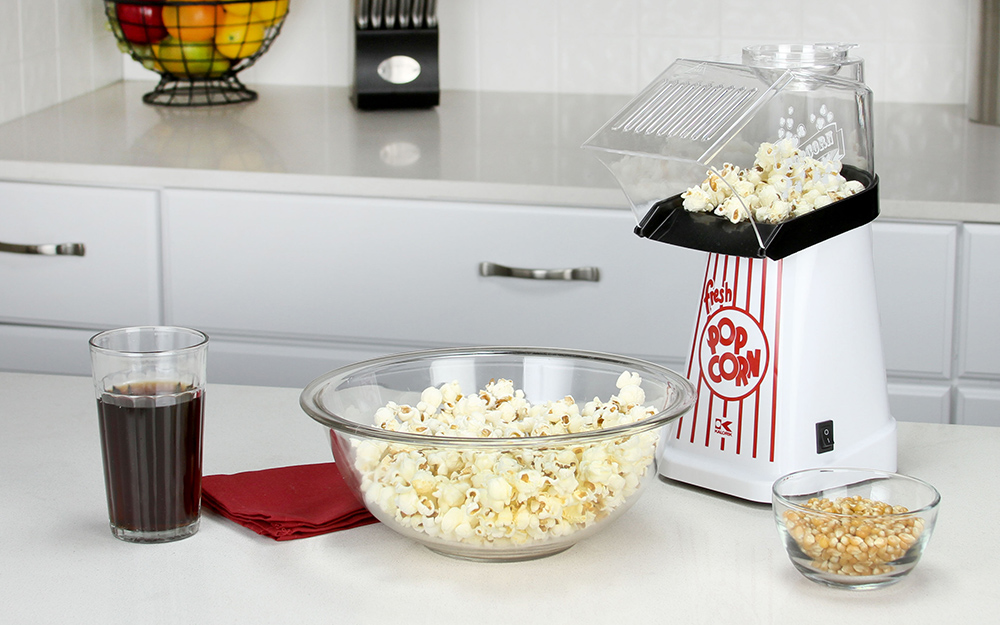 Many of the best air popper models also boast vents to improve airflow and temperature control. Plus, air-popped popcorn in inexpensive and healthier than processed microwave popcorn bags.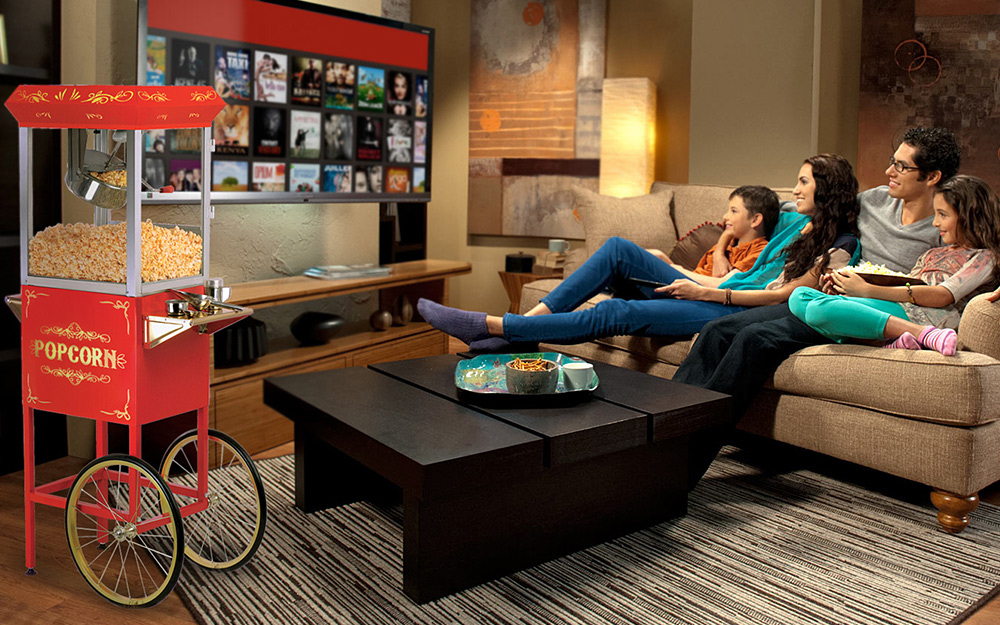 This model of popcorn popper is most commonly seen in movie theaters. It is the best popcorn popper for popping large quantities of popcorn at a time. It is also popular for imitating that movie theater aesthetic.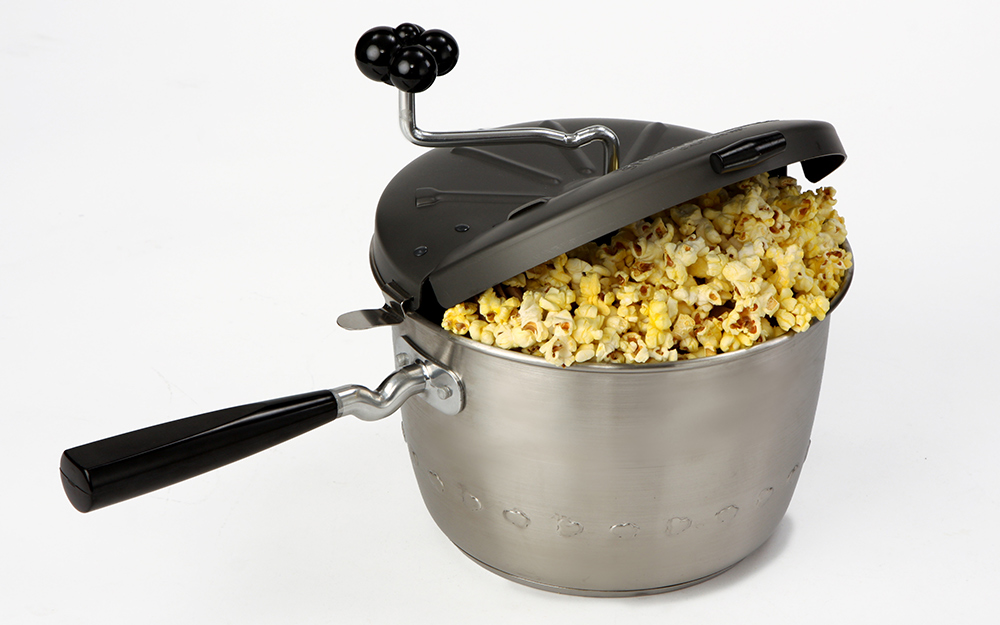 Another great option for producing large quantities of popcorn at one time is a popcorn-pot popper. This device offers a fast and easy way to prepare delicious movie theater popcorn at home. Just put the pot on the stove and wait for the kernels to start cooking. It boasts simple cleanup with a removable lid and quick-release clips, a cool-touch handle and vents to let steam escape as the kernels pop.
Hand-Crank Popcorn Poppers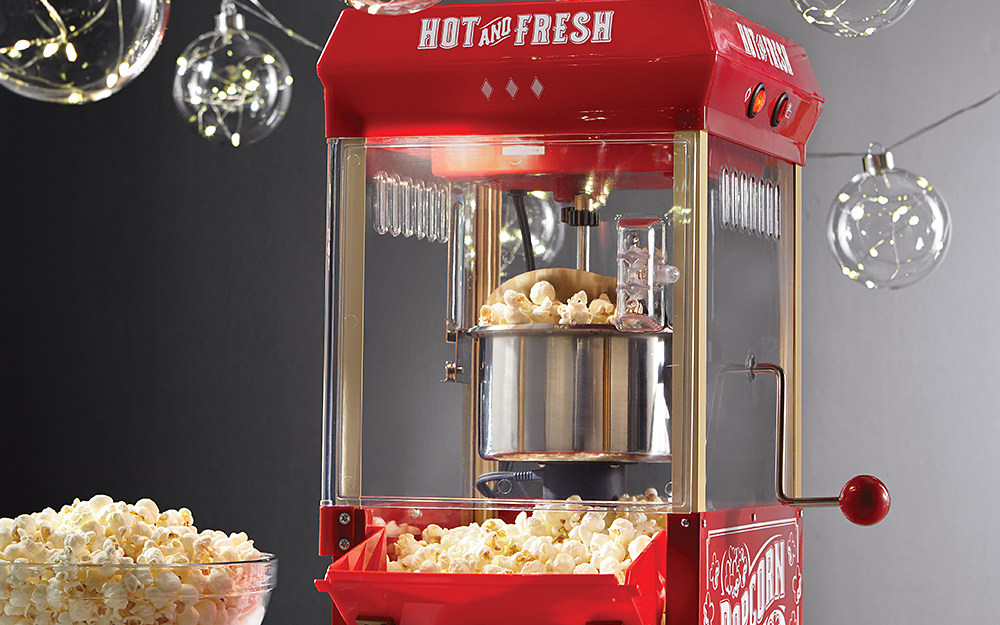 Hand-crank popcorn poppers offer another convenient option for recreating movie theater popcorn at home. Like popcorn pot popcorn poppers, these feature a cool-touch handle, are great for making larger quantities of popcorn and produce quick and delicious results.