Whether you're shopping for the latest smart garage door opener that plays nicely with other networked devices or a budget-friendly model with quick, dependable operation, you can find an opener with the power, performance and features needed for your home. 
This garage door opener buying guide explains how the different types of garage door openers work. You'll also learn what horsepower (HP) you need and some of the features and accessories of Wi-Fi enabled openers. By the end, you'll understand the best garage door openers for your property. Learning which one makes the best fit means getting to know how do garage openers work. Read on to see what makes each type different.
Before You Purchase a Garage Door Opener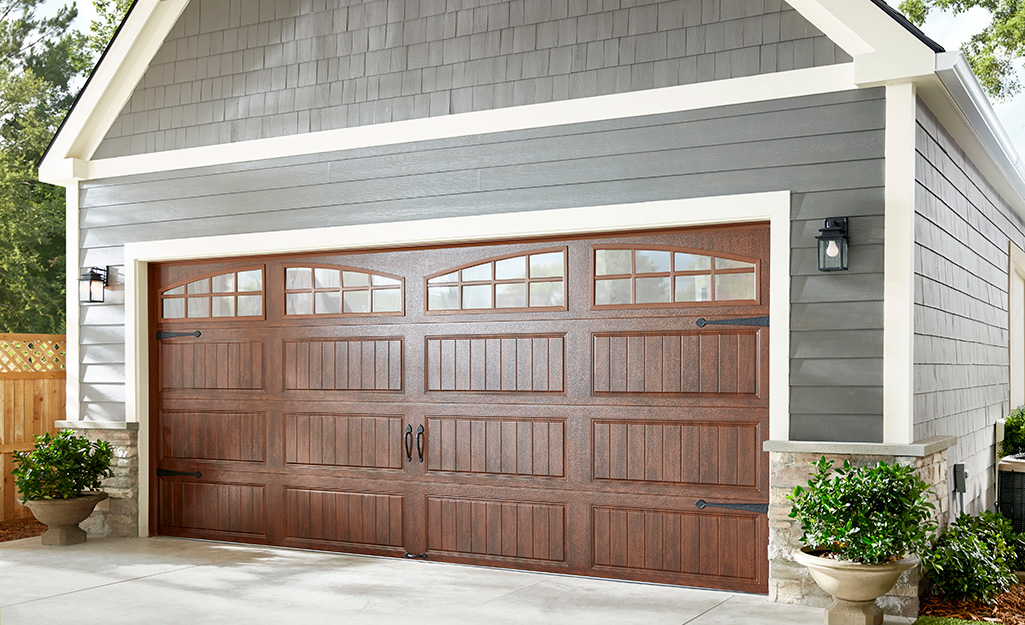 Before you purchase a new garage door opener, consider these important factors:
Garage door size and frequency of use: 1/2 horsepower garage door openers work well with standard aluminum doors in a residential garage. If the garage is the main entrance to your home (or you have a one-piece door or a heavy, oversized garage door), you'll probably need one with the lifting power of a 3/4- to 1 1/4-horsepower opener. 
Garage proximity to bedrooms or living space: Belt and wall mount openers offer the quietest operation. There will be minimal disturbance to nearby rooms. 
Importance of remote control and monitoring: Wi-Fi-enabled openers let you operate the door from almost anywhere. You can watch it with a phone or tablet. 
Garage accessibility during power outage: Garage door openers with battery backup let you open and close the garage even if your home's power goes out.  
Tip: A larger motor will cost more up front. However, it's likely to last longer, and save money in the long run. 
Quiet Garage Door Openers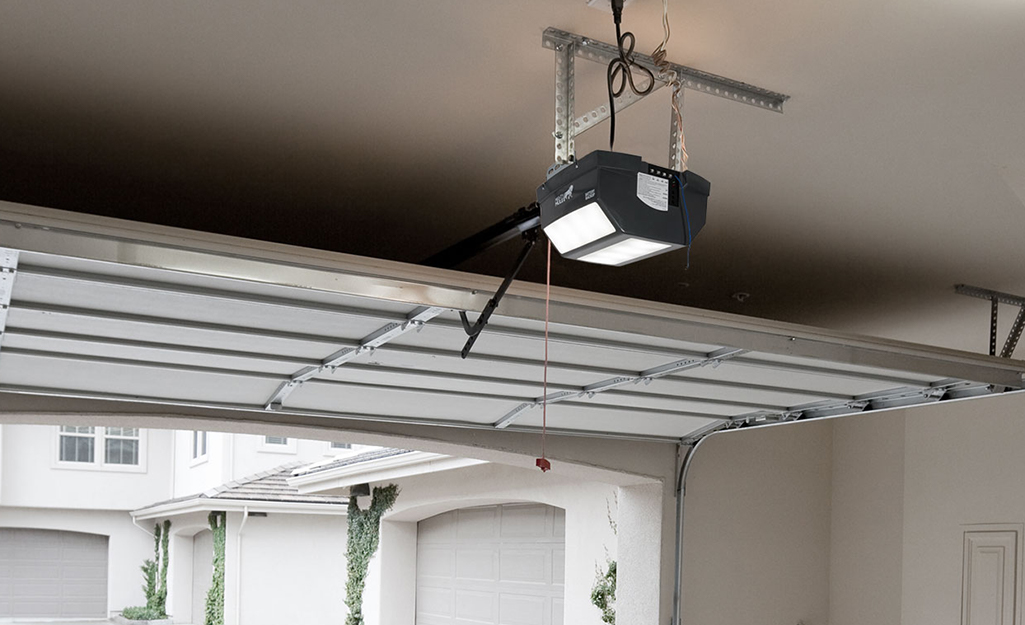 There are two popular designs for more quiet garage door openers. These are preferred for attached garages located near bedrooms.
Wall mount garage door openers use a stationary chain in a steel rail. They don't require a lot of maintenance.
Belt drive garage door openers use a steel-reinforced rubber belt for smooth operation. They require some regular maintenance but offer less noise than other openers on the market. 
Tip: Belt-drive garage door openers typically use DC-powered motors, which tend to be smaller and quieter than AC motors. Some models have a backup battery. 
Chain Drive Garage Door Openers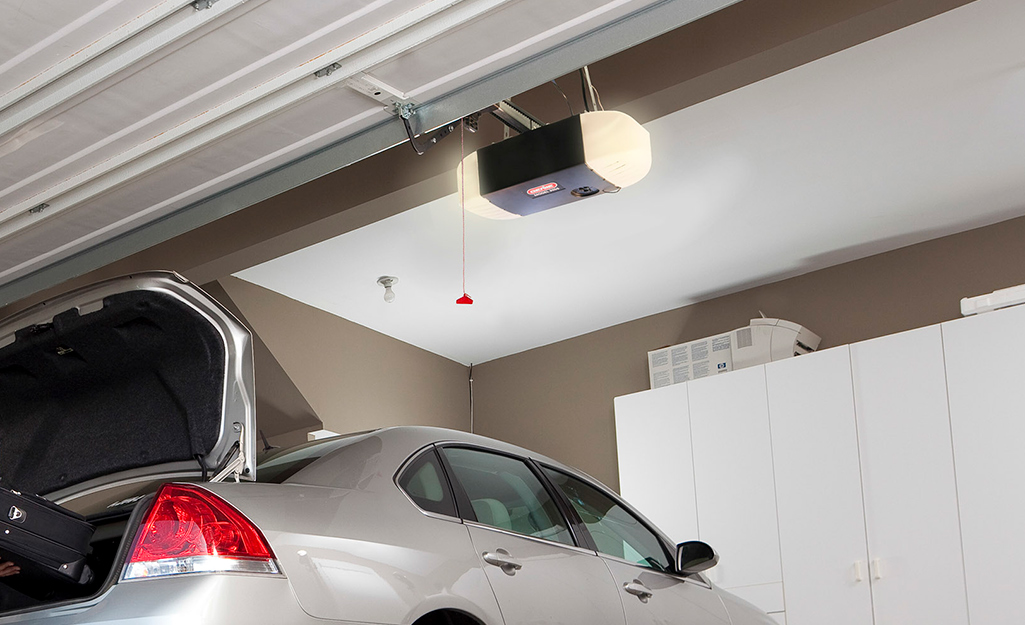 Chain drive garage door openers use a thick bicycle-like chain. Budget-friendly and reliable, they make good choices for standard aluminum doors. 
This opener typically uses an AC motor, which can be larger and less quiet than a DC motor. 
Chain drives tend to make more noise than other opener types and require regular maintenance to prevent wear and tear.
Screw Drive Garage Door Openers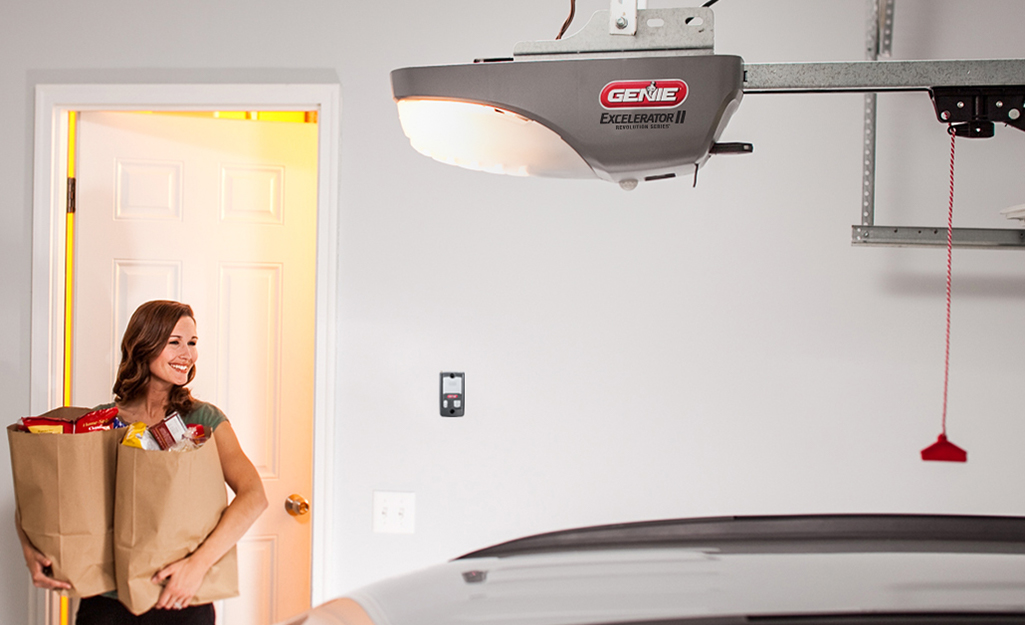 Screw drive garage door openers use a threaded rod lift mechanism. They are powerful and reliable openers. They need less maintenance and are useful for wider, heavier doors. 
Wall Mount Garage Door Openers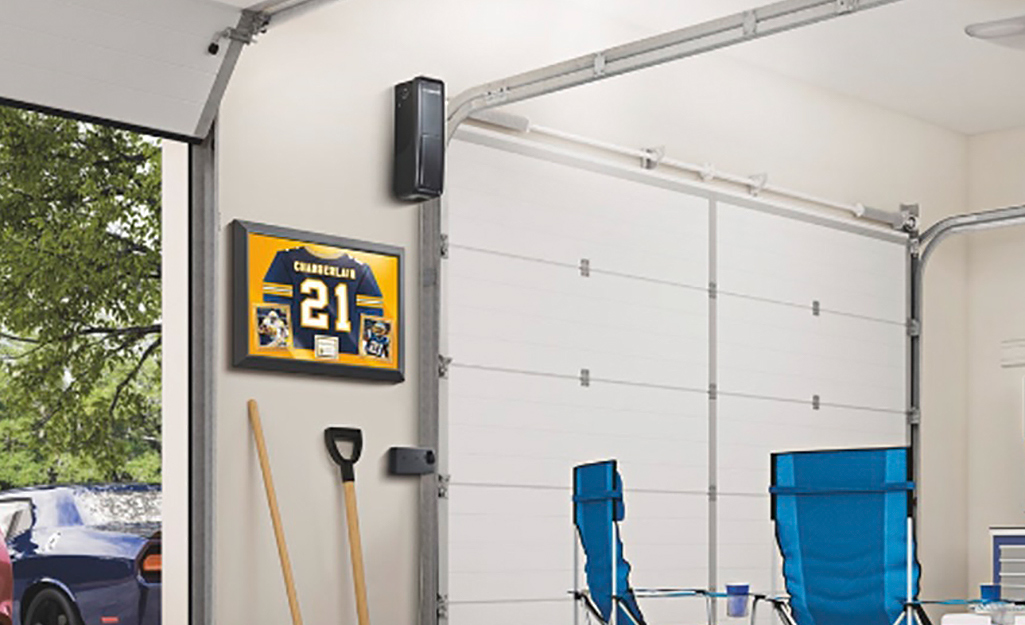 Many garage door opener types are designed to hang from the ceiling. However, wall mount garage door openers, as the name suggests, can be attached to walls. Also called jackshaft openers, these free up overhead space for storage. They can minimize vibration and do not require a ceiling-mounted electrical outlet. 
Smart Garage Door Openers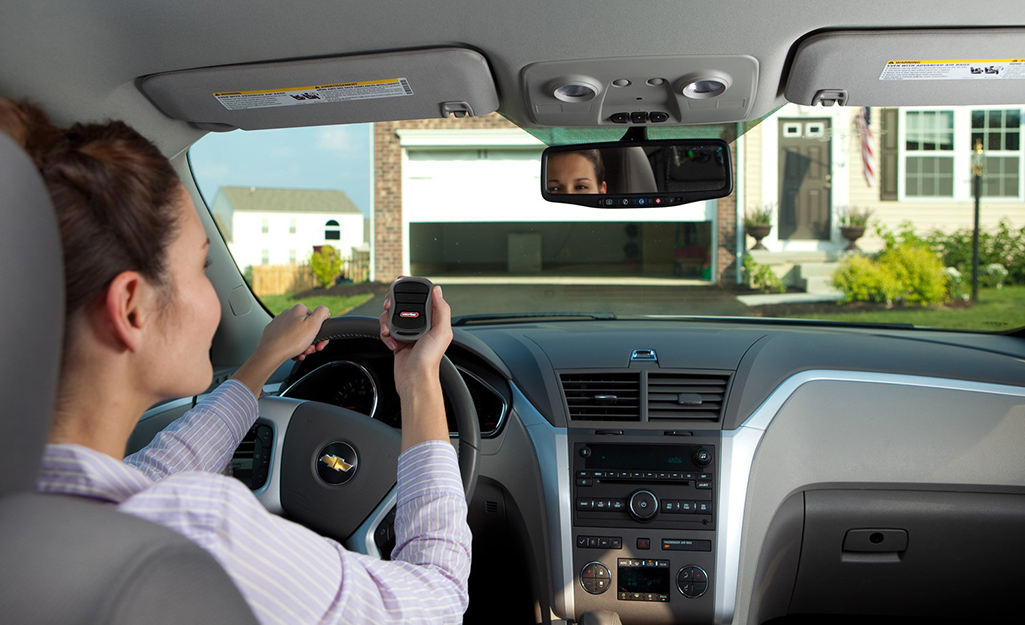 Wi-Fi enabled, smart garage door openers put convenience and peace of mind in the palm of your hand. They offer a wide range of monitoring, control and customization options, including: 
Remote access and monitoring: See if the garage door is open or closed. Close or open it from anywhere, get alerts, change settings and more with an app on your phone or tablet. 
Smart home integration: Link your garage system to your home's smart hub. It also works with other Wi-Fi enabled devices on the network. 
Modular smart accessories: A Bluetooth speaker, adjustable fan, dual-laser parking-assist module and carbon-monoxide sensor are other add-ons you can get with some advanced models. 
Garage Door Opener Special Features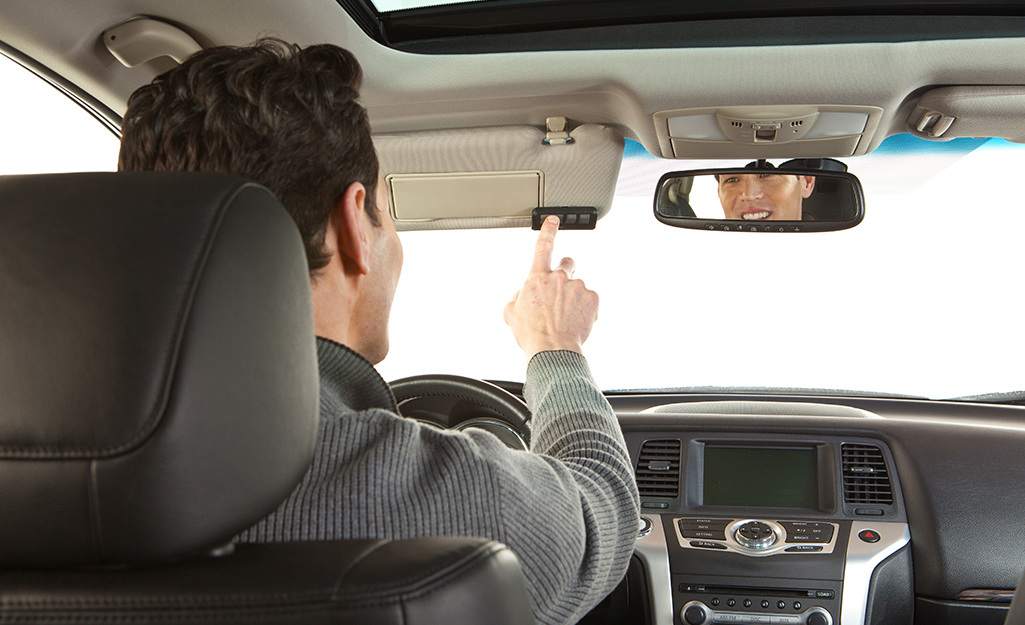 Many standard features are included with most openers. Consider these garage door opener options: 
Tips for Garage Door Opener Installation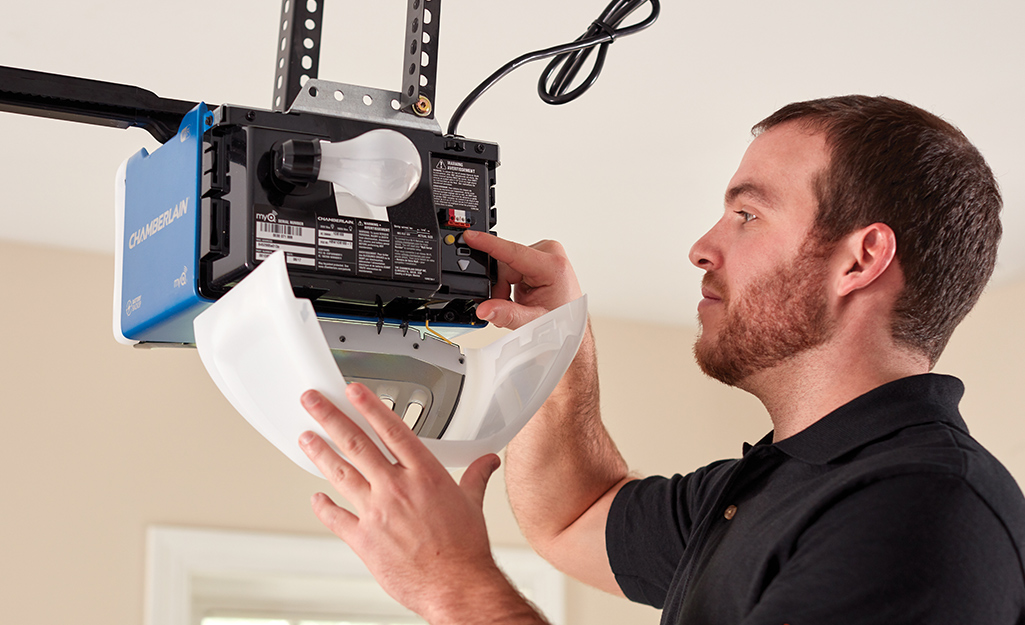 If you've got basic handyman skills, you may find your own garage door opener easy to install. Before you take on this installation project, however, consider the following: 
Having a helper on hand can make the install go a lot quicker.
Budget about 3 to 4 hours to complete the project, especially if you're also removing an old opener.
Confirm that the garage door is balanced and opens and closes properly. Clean the tracks and lubricate with a lithium-based grease. 
If you're installing a garage door opener for the first time, make sure that the opener will be located near an electrical outlet. If not, install an outlet or have one installed by an electrician. 
Knowing the different types of garage door openers can help you choose the best for your home. When you shop for garage door openers, look for one with the appropriate noise level and safety features. Also find one that has an efficient design for opening and closing. If you don't want to add the new garage door opener yourself, take advantage of the professional garage door opener installation services available at The Home Depot.
Explore More on homedepot.com