Paving stones, or pavers, are made of natural stone, brick or concrete. This guide will help you understand the differences so you can choose the right shape and style for your garden or patio.
Natural Stone vs. Brick vs. Concrete
There are three basic types of paver materials: natural stone, brick and concrete. Within these materials are hundreds of different styles and colors.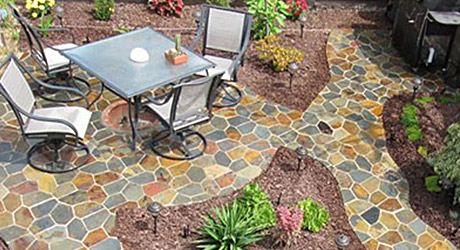 Most commonly available: flagstone or fieldstone
More expensive than bricks and concrete
Limestone is strongest and often used for edging
Not ideal for high-traffic areas; they can break under pressure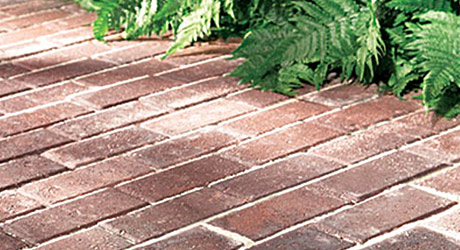 Made of clay or concrete and aggregate dyed to look like brick
Wide variety of colors and textures
Very strong and stain resistant
Sealants can help prevent fading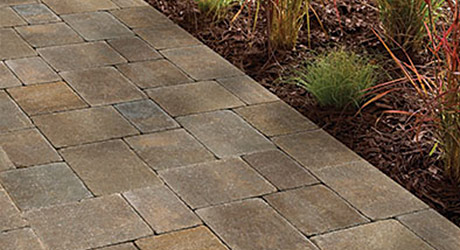 Made of molded concrete mixed with aggregate
Available in a variety of colors and styles with interlocking patterns; some varieties dyed to look like brick
Must be sealed to retain color
Very strong and durable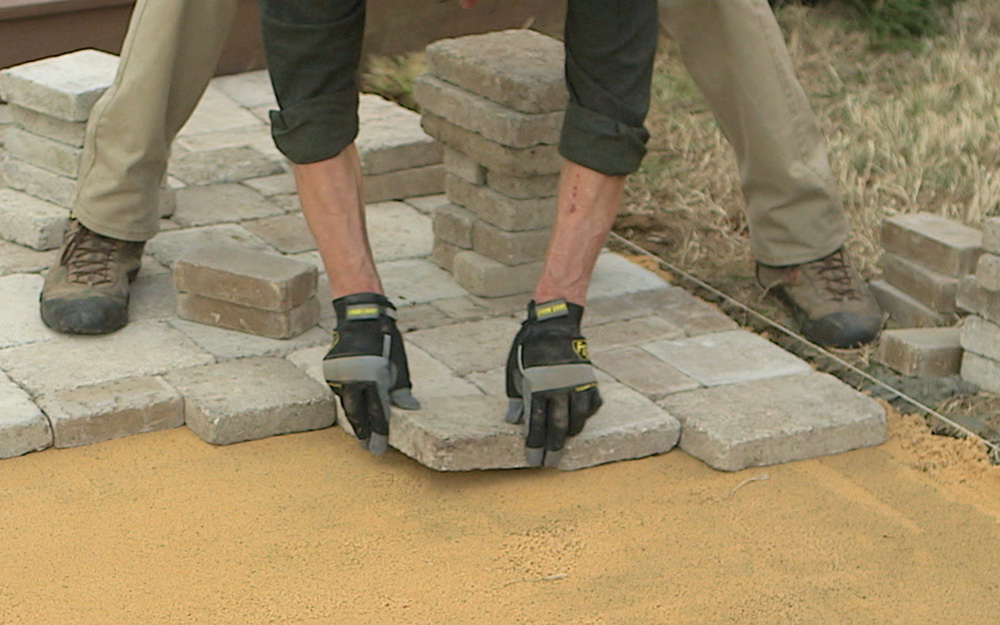 For pathways and walkways, plan for a width of at least 3 feet.


For driveways, measure your vehicles and allow enough space with the doors open for people to move comfortably around the car.
Interlocking pavers are manufactured pavers that are easier to install. Lay them side by side to create neat borders that separate your lawn and garden, or stack them in a low wall to make a raised bed.
Joints between pavers eliminate the cracking of conventional concrete pavement.

Tip: You do not need mortar to achieve a tight fit between interlocking pavers. See our guide on how to install patio pavers for more info.

When transportation of these materials is a challenge, The Home Depot truck rental can help. From pickups and vans to moving trucks, we've got you covered.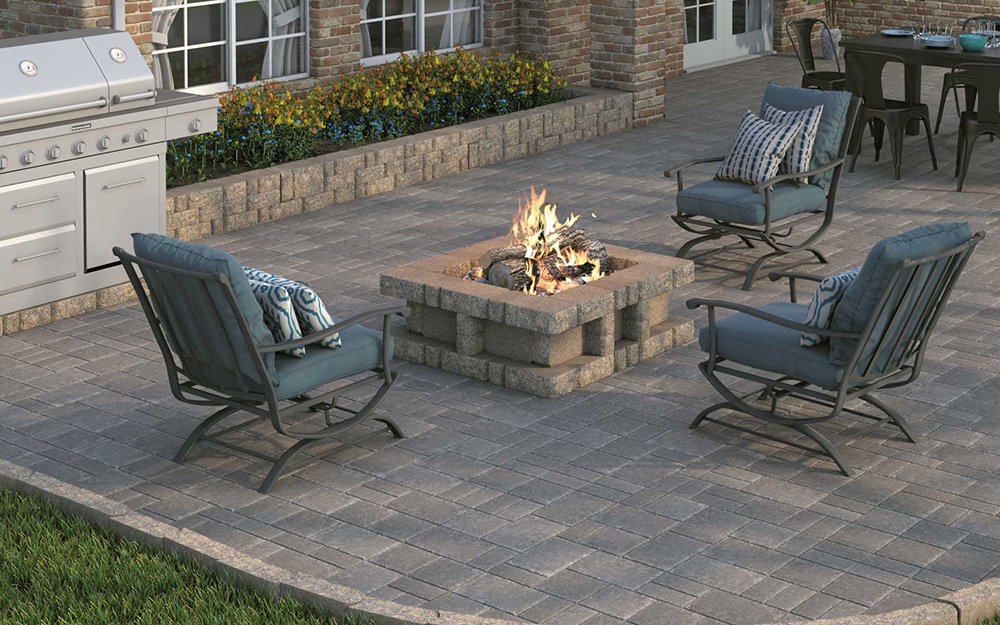 Pavers are virtually maintenance free, although you can sweep, reseal and regularly clean the pavers to enhance their appearance and longevity.
Sweeping helps maintain pavers, and periodic treatment with a pressure washer keeps them clean.
You can also seal some types of pavers to minimize staining and increase longevity. Reseal concrete pavers every two years or so, especially in areas with heavy traffic and wear.
Clay pavers do not usually need sealing unless they regularly come in contact with grease and oil, such as around a barbecue grill or cars that leak oil.
To avoid efflorescence (white, chalky powder that sometimes appears on bricks), don't use calcium chloride de-icers on brick driveways.
To clean most pavers, wash with a substance of 10 parts water to one part vinegar.
To clean brick, use water and a small bit of detergent to wash away grime.
If you have a cracked paver, only fix it if the crack is large and noticeable.
It's sometimes less expensive to replace individual pavers than to try to fix cracks.
Ready to find the supplies you need in your local store? Use The Home Depot app to locate products and check inventory. We'll take you to the exact aisle and bay.