Light control is all about the balance between exterior light and privacy. Getting the best light control means tailoring this balance to meet your specific needs.  
This guide discusses the options so that you can settle on the perfect solution for your home or office.
Blinds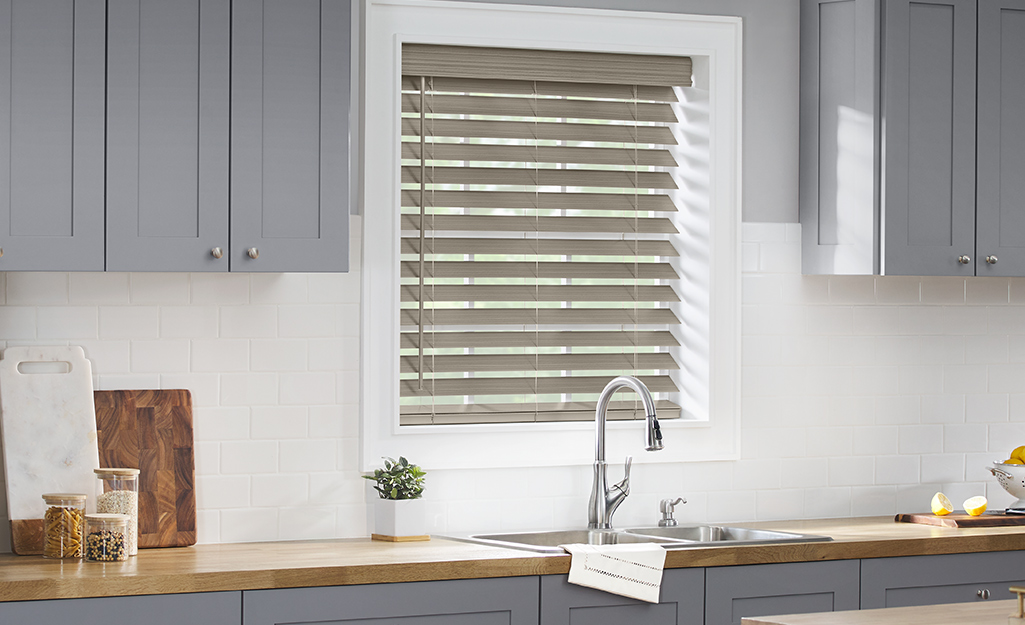 Horizontal slat blinds provide more precise light control than standard shades. Because blinds have both lift and tilt, they offer more ways to tweak the amount of light you let in.   
Larger slat blinds, like wood or faux wood, offer the best exterior view and let in the most light, but they are limited when it comes to privacy. Smaller slat blinds, like aluminum, offer more privacy but less light control.  
Route holes are the holes punched in each blind slat that allow for the cords to be threaded through. There are two options available to cover route holes: routeless slats and cloth tapes.    
Routeless slats use small notches in the back or front of the slat instead of holes, which solves the problem of light leakage. Routeless blinds are simple to clean because the slats can slide out individually, be wiped down, and returned quickly and easily.
Cloth tapes run vertically over route holes, are visible against the blinds and are often available in a variety of patterns and design colors which can be coordinated with your decor.
Because there are so many moving parts to blinds, they are not usually completely light-blocking.   
Blinds are the best choice for rooms where variable light levels are desired, but minimal light leakage is not a problem. This could include an office, living room, kitchen or bathroom.
Shades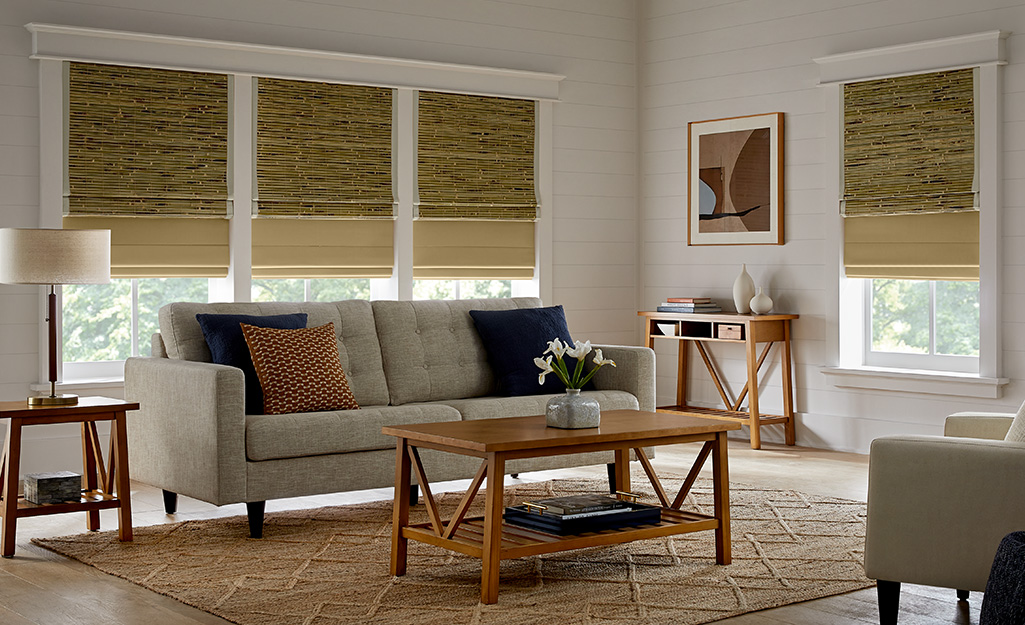 Shades are an ideal option for privacy or protection from harmful UV rays. There are many different types of shades that can be customized to suit your style and light preferences.
Almost all customized shades have different fabric options that enhance light control abilities. Most fabrics are integrated into the shade for a seamless look.  
Some shades give you the option of adding a tandem shade, which is an additional roller shade that is mounted behind the primary one. It is operated by a continuous cord loop, separately from the anterior shade. These liners are a great way to extra light control.
Light Control Fabrics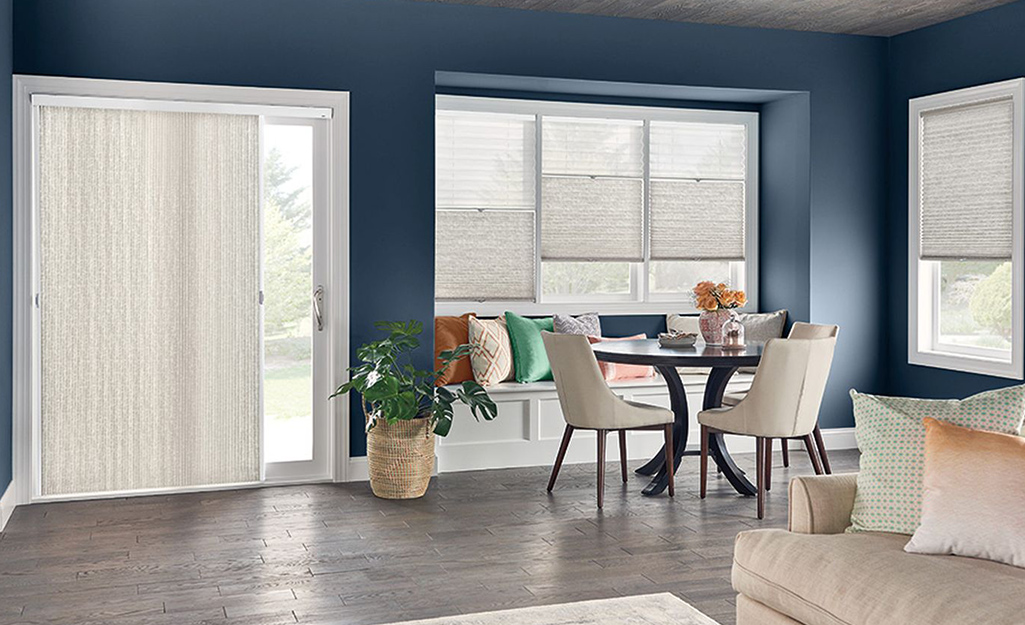 When it comes to the types of light control fabrics available, there are three options: the solar screen, light filtering or blackout liner. Each is made for a different type of use in your home.
Solar Screens: Allow the Most Light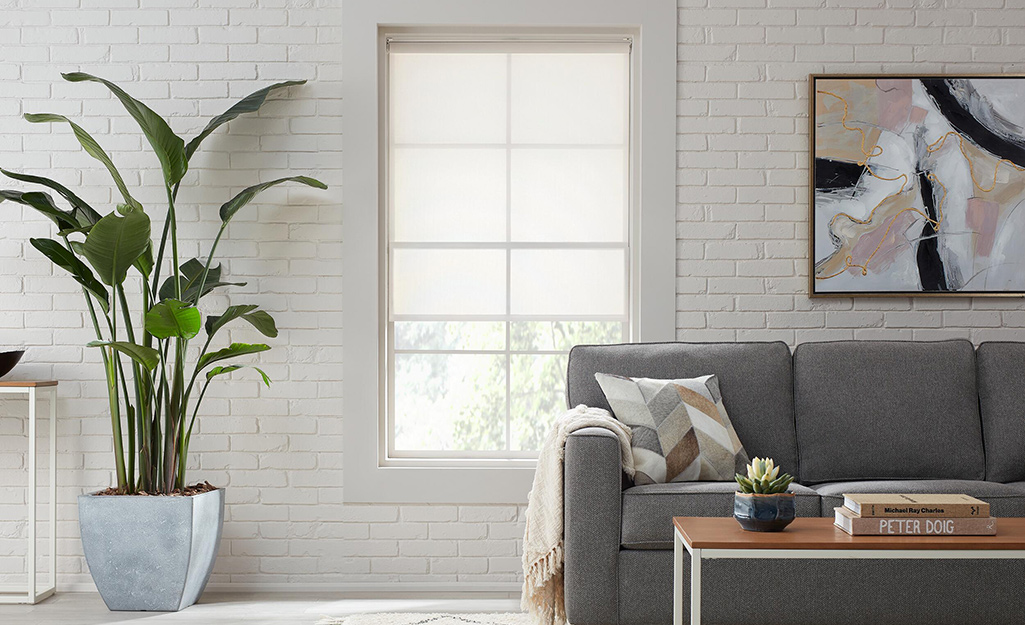 For the most light and best exterior view, solar screens are the best option. Solar screens soften glaring light and fill your room with a warm natural glow.  
They also help protect your furniture and carpets against harmful UV radiation. They are particularly useful in music rooms where expensive pianos and other exposed instruments are vulnerable to variable temperatures and UV rays.  
Keep in mind, however, that solar screens offer minimal privacy, especially at night.  
Solar screen roller shades are treated as their own category of shades and are simply called solar shades. They are usually paired with a secondary window treatment for more control over variable light and privacy. This can be done in tandem with another shade, or by adding adjustable drapes for blackout control.
Light Filtering Shades: Filter Some Light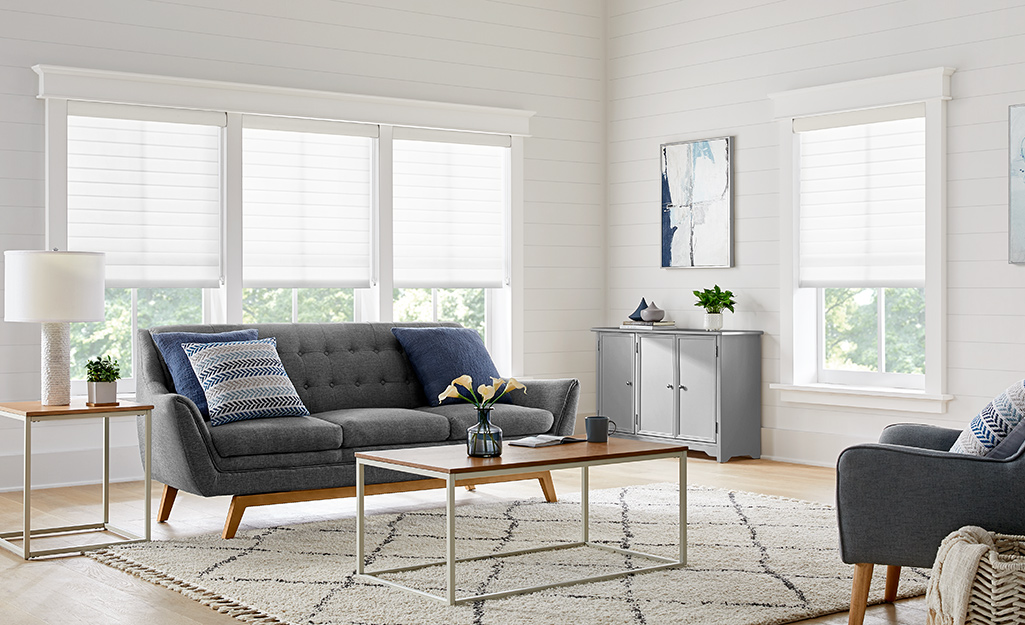 For a middle ground option between solar screens and blackout shades, choose the translucent glow of a light-filtering shade. During the day, these shades offer a fairly clear, though somewhat muted, exterior view.  
They diffuse exterior light, leaving the room bathed in warm light yet filtering out harsh glare and harmful UV rays. 
There are many different kinds of light-filtering shades. In fact, many shades come standard with the light-filtering option and offer other liners as upgrades.  
Types of light-filtering shades include cellular, woven wood, Roman, pleated and roller.  
Sheer shades are always light-filtering, as their slat and sheer system is built in.
Blackout Shades: Block All Light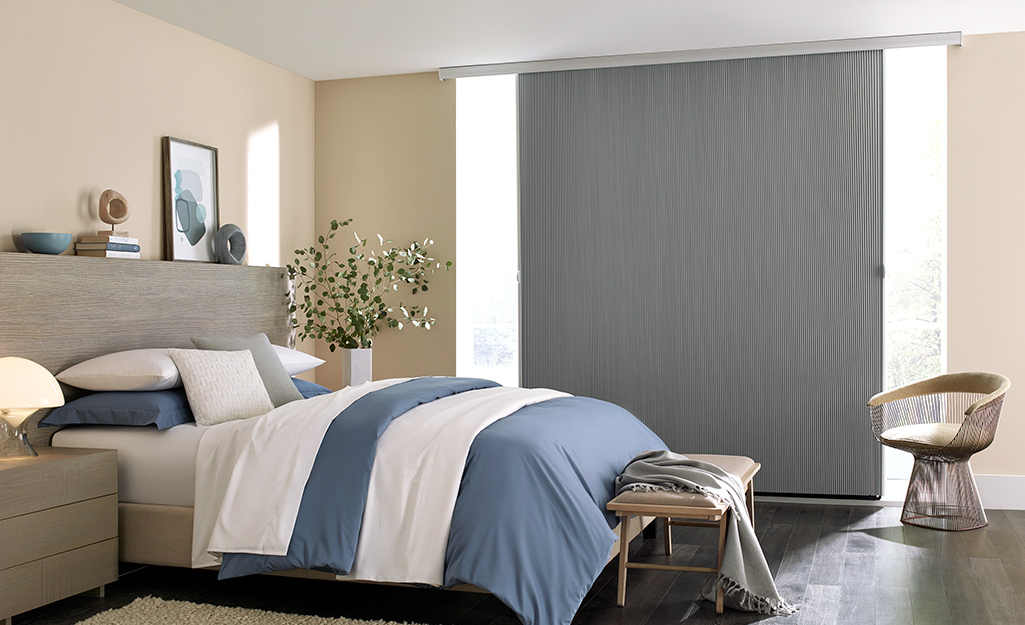 If you want to completely block out light from a window, the best option is adding a blackout shade or liner.  
Often referred to as room darkening shades, these offer complete privacy at all times of day, let in no light, and offer no exterior view when lowered.  
Blackout shades have grown immensely popular in bedrooms, media rooms and nurseries. Light-sensitive or day sleepers find them a comforting sleep-aid. Plus, they add total and complete privacy to bedrooms.  
In media rooms or dens, blackout shades help eliminate glare on your TV, video or projection screen.  
Adding a blackout shade to children's rooms and nurseries help them sleep a few extra precious hours at bedtime or nap time.  
Blackout fabric is available with almost any shade option. Cellular blackout shades are the most popular choice.  
You can also get blackout drapes. They add a soft touch to your style and are often used as a secondary window treatment to increase light control variability.  
Increase your privacy and light control by customizing your shades with top-down/bottom-up controls.
The Home Depot has a variety of blinds and shades to meet your family's needs. If you're not sure which type of window treatment you need, use The Home Depot Mobile App for ideas before heading to the store. 
Explore More on homedepot.com