Refresh the entire exterior of your home with these 7 simple painting projects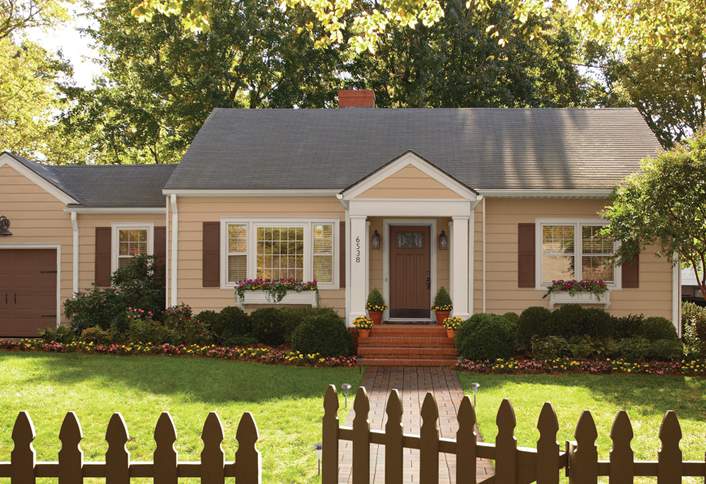 A fresh coat of paint can really improve your home's curb appeal. But, if you're tight on time or budget, limit your exterior paint projects to ones that will make a big impact.

This guide outlines the 7 projects to tackle that will completely transform the exterior of your home, including painting the entry door, trim, garage door, shutters and more.
WHAT YOU NEED FOR THIS PROJECT
1
Transform your front door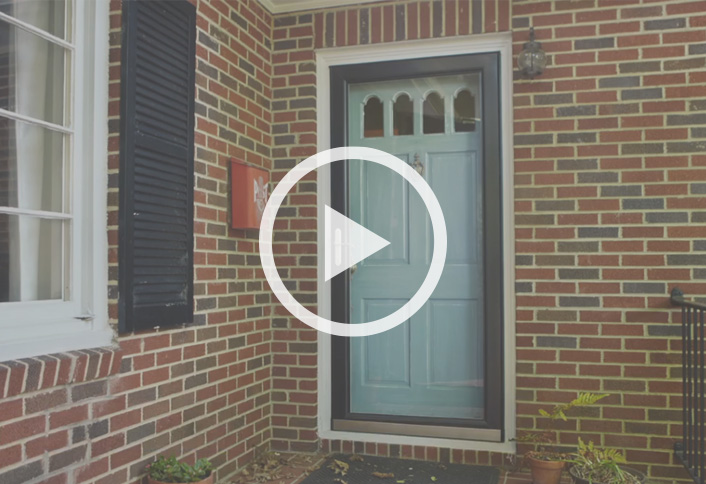 • The front door is a perfect place to start. If you don't use it on a regular basis, it's easy to miss how faded and worn its paint can get over time. But as you can see, a fresh coat can really freshen up the front of your home.

• Take time and remove the door. It will make painting and drying much easier. Remove anything easy to unscrew, like a door knocker. You can leave everything else in place; just make sure you cover it well with painter's tape. Use a light sandpaper to smooth out any imperfections.

• If you like the color you currently have, keep it. A fresh coat of the same color can make a world of difference. But if you're ready for a change, try a bold new color like red, forest green or a bright, buttery yellow — something that contrasts with your other exterior colors. This will really make the door pop and add to your curb appeal. Keep in mind, drastic color changes require a coat of primer. To save time, we used a Behr paint and primer in one.

• Finally, try using small paint rollers for your door. It prevents brush strokes and makes painting indentions and panel edges much easier.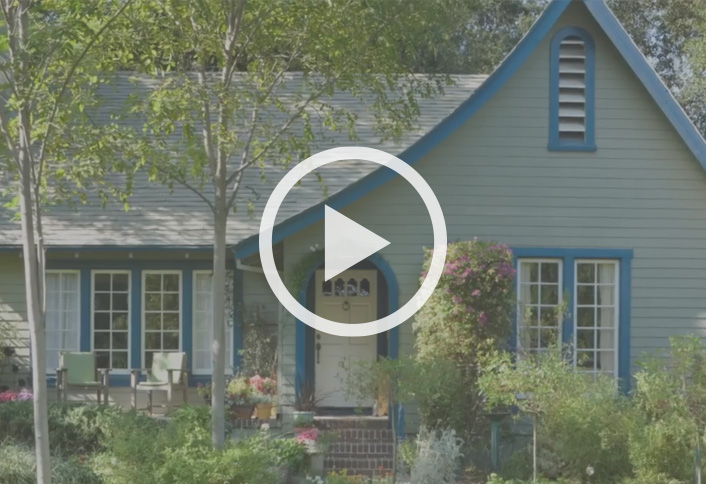 A home's trim ties its architectural elements together, so a new coat of primer and paint on window and door trim, fascia and soffits can go a long way toward creating a fresh look. Primer is critical in covering any mold or mildew stains and preventing them from bleeding through your paint. Like your door, the trim is another opportunity to introduce a fresh new complementary color to your home. When working up high, be sure and follow proper ladder safety. It's always a good idea to have a helper at the bottom of the ladder, just in case.
3
Stain or paint the porch and steps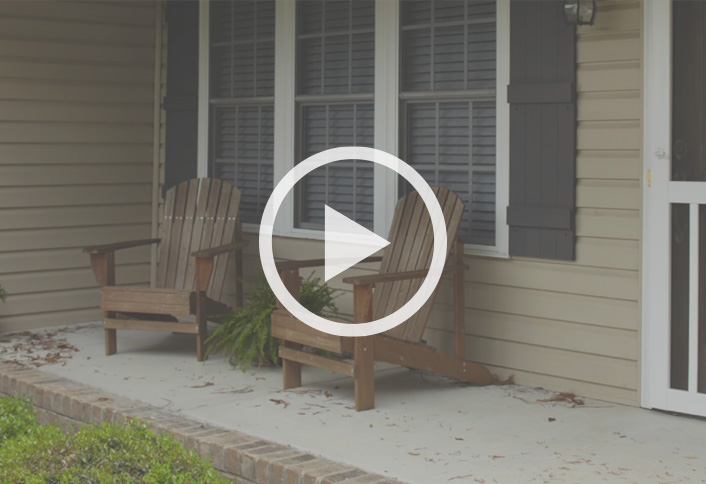 Next, consider priming and painting or staining your porch and steps. Much like the front door, it's easy to miss or get used to how your porch currently looks. But a fresh paint job can really transform the look and feel of your home's entrance. Before starting, do a thorough cleaning, fix any broken boards or structural issues, and tape off areas you don't want to paint. Start with a cleaner and etcher, which will remove things like rust, red clay and oil stains and will prepare the surface. For concrete, use a bonding primer, which is designed to promote optimal paint adhesion. For color, you can choose one in the same family as your house or trim color or just go with a deep gray. Grays go with everything.
4
Update your garage door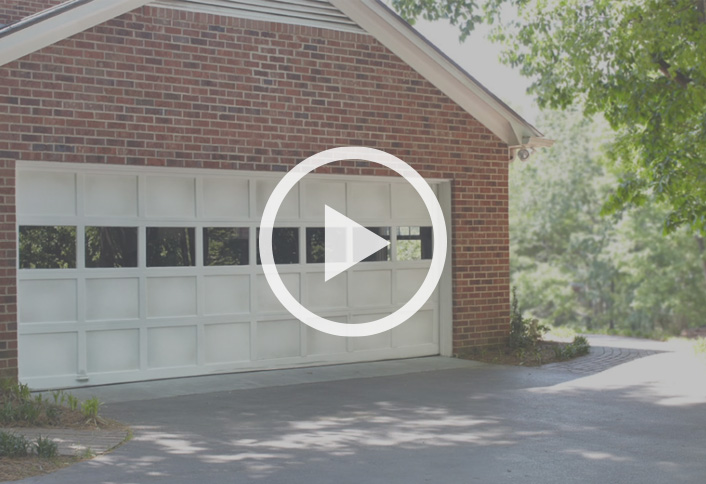 Another focus should be your garage door. Depending on your home's layout, a garage door can be a prominent feature of your home and updating it can have a huge impact. For color, you can choose one solid color for the entire project. Another option is to use lighter and darker shades of your chosen paint color to highlight details in construction. If you can't decide, simply use a different shade of the color of your house or something that coordinates with your other accent colors. From the street, this will help create a nice cohesive color palette on your home.
5
Clean and paint your shutters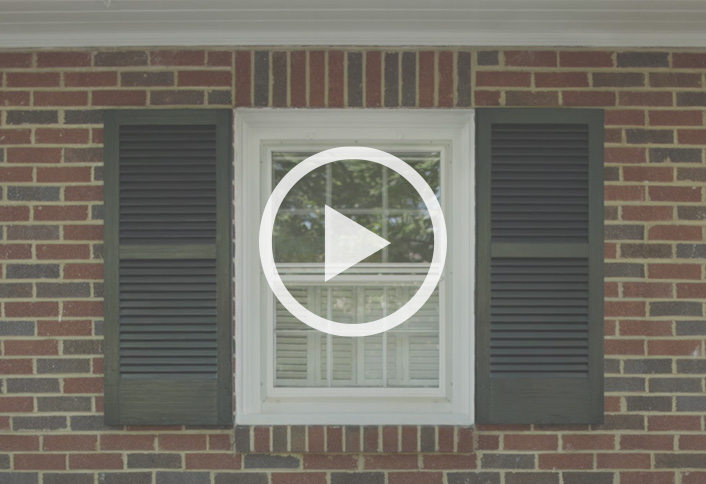 Next, you can clean and paint your shutters. Like front doors and garages, they can be easily overlooked, but can also play a big part in improving your curb appeal. First, clean them thoroughly with simple soap and water. Then paint them. Try a different shade of your house color or tie them in with your garage and trim colors. While they may seem like small details, shutters can also stand out and balance your overall color scheme.
6
Paint fences and patio furniture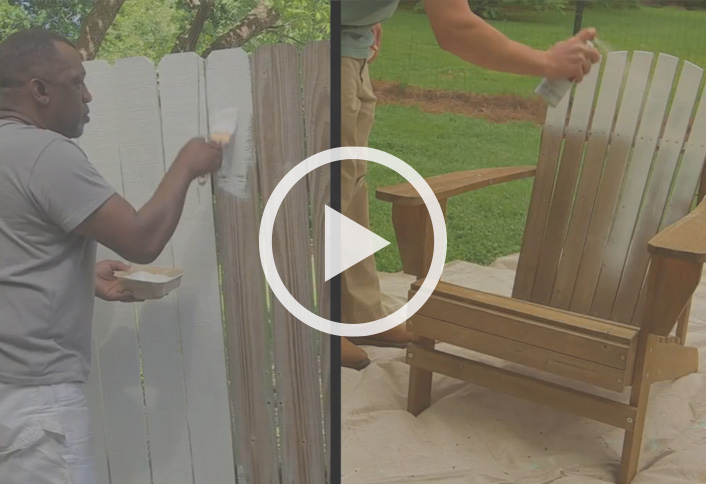 Finish your home refresh by working on your fences and wooden patio furniture. Adding a fresh coat of paint and primer to worn-looking patio furniture is a quick project that can play a big role in creating a welcoming feeling at your home's entrance. Fences take a lot of abuse from the elements and, depending on their location, can be one of the first things people see when looking at your home.
7
Things to keep in mind before painting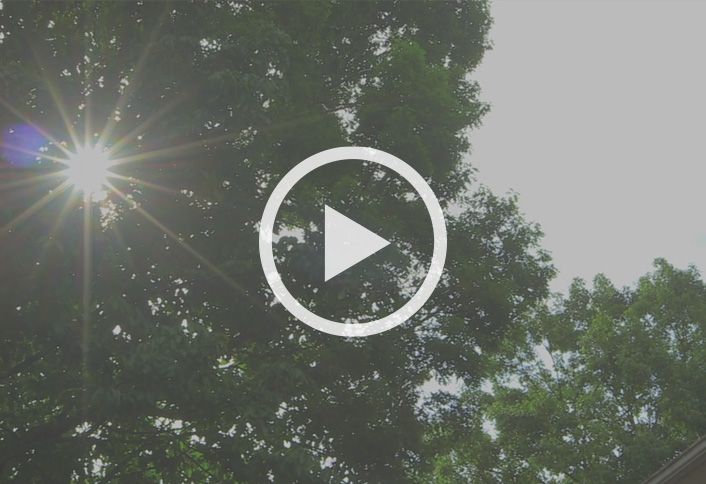 • Whenever painting or staining, check the forecast and avoid painting in rain, wind or direct sun. Keep your palette simple. You want a coordinated look that isn't too complex or busy. Use drop cloths and painter's tape to protect surfaces not being painted. Check your homeowner's association rules for limits on colors.
• For color inspiration, look to home design and décor magazines; check out the sample homes featured on Behr.com, or check out the color selection advice at homedepot.colorsmartbybehr.com.
• And finally, if you're tackling many of these projects at the same time, you might consider buying or renting a paint sprayer.