Project Guide
Affordable Kitchen Cabinet Updates
Time Required:

Over 1 day

Difficulty:

Intermediate
---
If your kitchen cabinetry offers the storage you need and the configuration you like but looks a little dated, consider simple refreshes as an alternative to replacement. This guide will teach you some simple and cost-effective tips to give your kitchen cabinets a facelift.
Safety: Remember that sagging shelves, hanging rails or frail cabinetry should be replaced and not just refinished.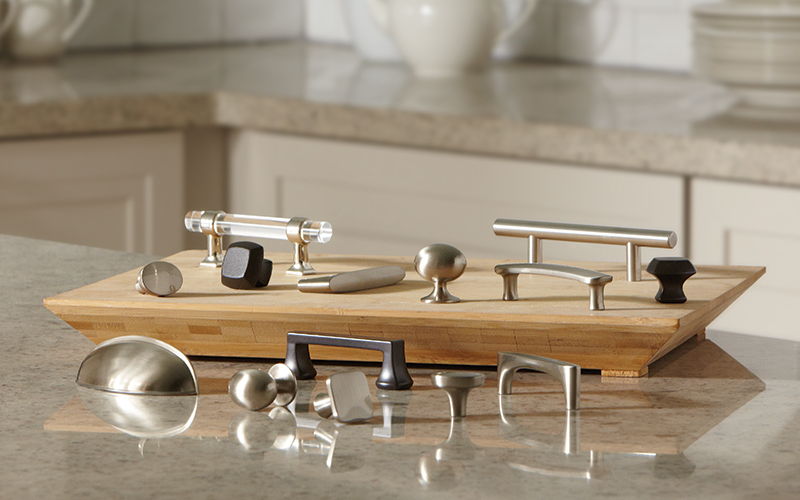 The Home Depot Cabinet Refacing service can update the look of your kitchen without a major remodel.
Revitalize your kitchen cabinets with custom-made wood or thermofoil doors and drawer fronts in various styles and finishes.
All exposed cabinet surfaces are covered to match your new door and drawer fronts.
RENEW WOOD KITCHEN CABINETS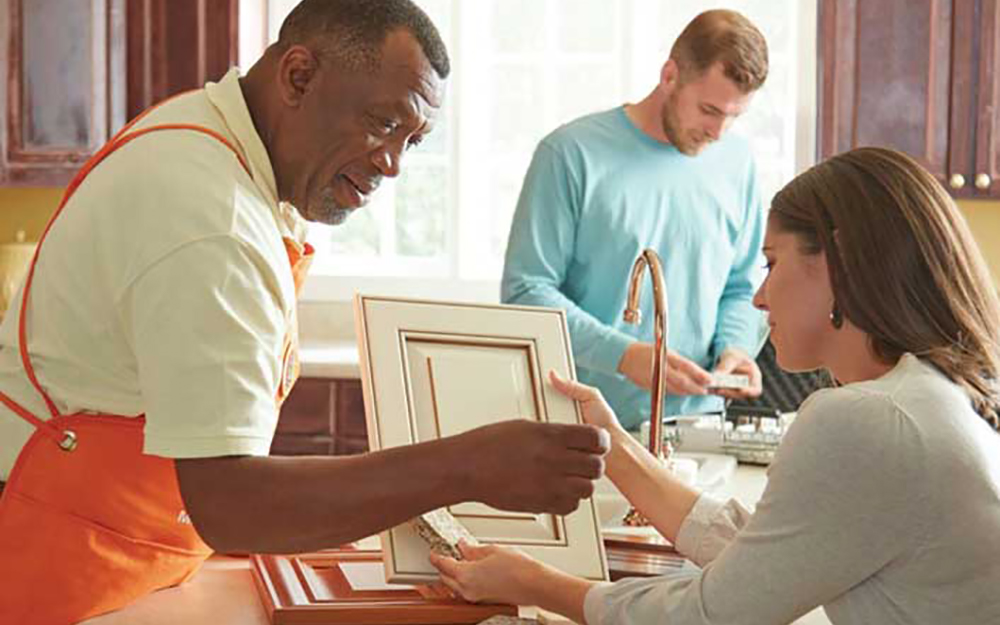 The Home Depot Cabinet Refacing Service uses N-Hance Revolutionary Wood Renewal. It cleans the grime and old coatings from wood cabinetry to restore its natural luster.
The N-Hance refinishing process does not produce dust, mess or noxious fumes normally associated with traditional refinishing.
PAINTING, REPAINTING OR STAINING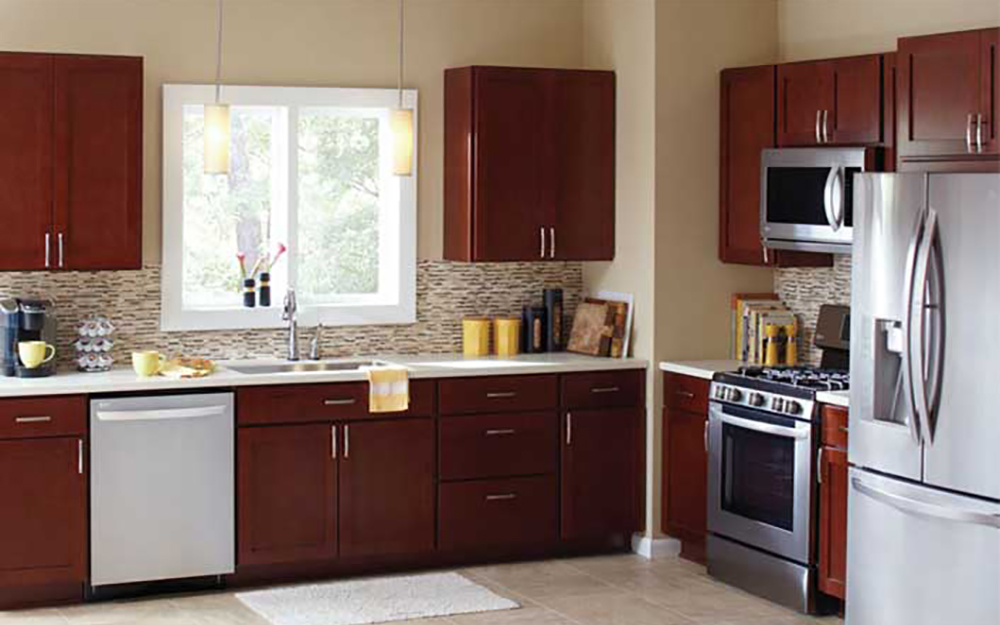 Painting can extend the life of wood or laminate cabinetry.
Latex paints are extremely durable, even on high-traffic surfaces. It's best to buy the 100 precent acrylic formulation.
Oil paint is harder to clean up, but many professionals like its super-smooth finish.
Stripping, sanding and re-staining existing kitchen cabinetry enhances the beauty of natural wood. Staining is a more labor-intensive project than painting.
Always remove cabinet fronts when painting or staining to prevent a runny-looking finish.
Get comfortable with your staining technique by practicing on the back of your cabinets before tackling the front.
Follow the manufacturer's directions on your chosen stain. Don't skip steps or you'll end up with smudges.
Always finish with a protective polyurethane topcoat to make cabinets easier to clean and extend the life of the stain.
FRESHEN UP WITH NEW HARDWARE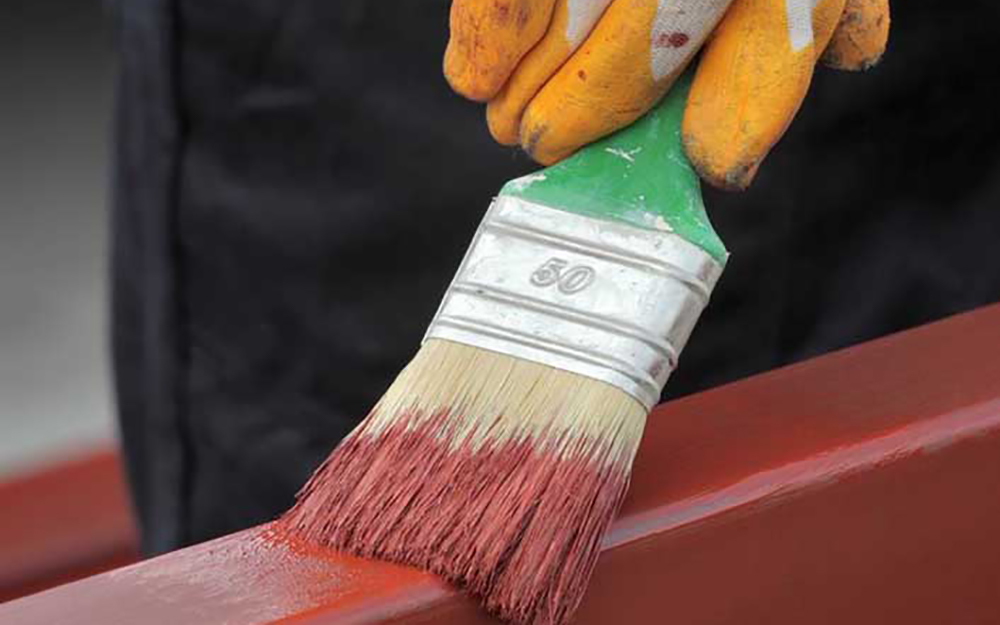 Replace the exterior hardware of your cabinetry to give it an instant update.
BRIGHTEN CABINET INTERIORS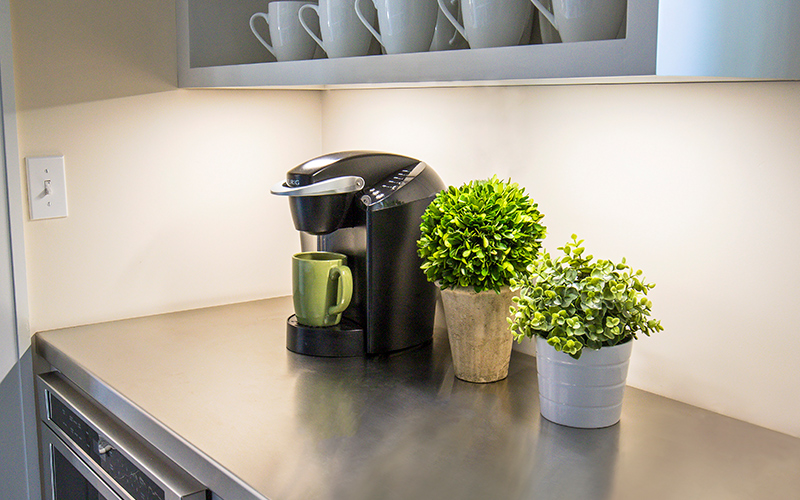 Apply wallpaper to the inside of kitchen wall cabinets to make a beautiful designer statement.
Line drawers in wallpaper or liners to add protection while elevating the style factor.