Project Guide
Affordable Kitchen Updates
Time Required:

Over 1 day

Difficulty:

Intermediate
---
A newly remodeled kitchen may seem out of your budget, but you can make several low-cost changes that have a big impact. This guide will show you some easy, money-saving kitchen update ideas that will improve the look and function of your kitchen without putting a dent in your wallet.
REFINISH KITCHEN CABINETS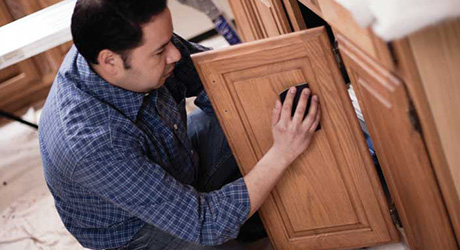 Renew the life of your existing wood or laminate cabinetry by painting or refinishing them.
You can also hire The Home Depot Home Services to refresh your cabinets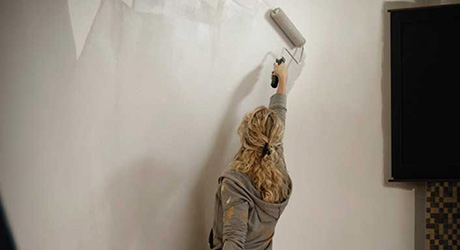 Giving your walls a facelift changes the look and feel of your kitchen.
You can go for a drastic change with a completely different color choice for your walls, or go subtle with newly painted borders and accents.
Even just a fresh coat of your kitchen's current paint color can brighten up the room to repair any fading or stains that have accumulated over time.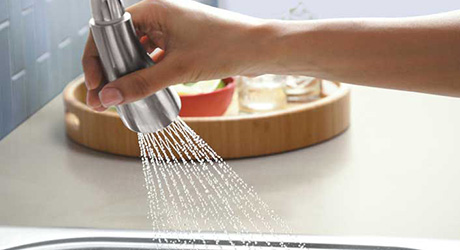 A new high-efficiency faucet will reduce your water bill while conserving water.
Look for a style you love, since a faucet is one of the most-used fixtures in any kitchen.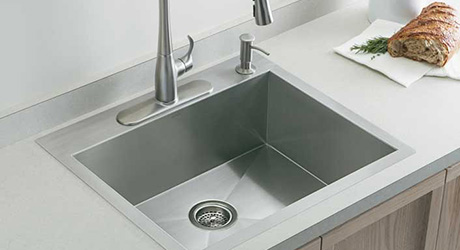 Look for features like dual, triple or extra-deep basins and integral chopping boards, especially if you're an avid cook or aspire to become one.
INSTALL A GARBAGE DISPOSAL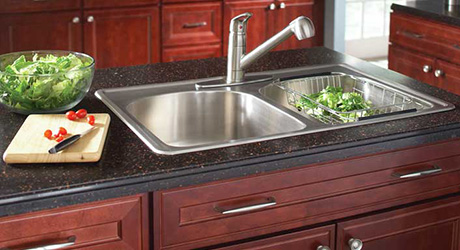 Reduce the amount of kitchen waste you create by installing an under-sink garbage disposal unit.
Finely chopping food waste and flushing it down the drain will reduce the volume and odor of your trash.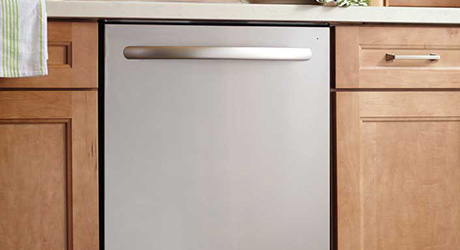 Installing a new Energy Star-rated dishwasher cuts hot water use to save you energy while fighting messy sink clutter — or the visual distraction and higher energy consumption of a dated-looking older appliance.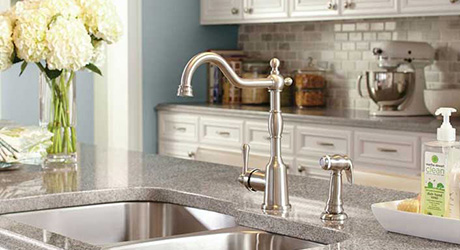 Replace heavily stained, chipped or scratched countertops for a fresh look.
Butcher block, stone, composite, stainless steel and laminate are all great options that will instantly update your space.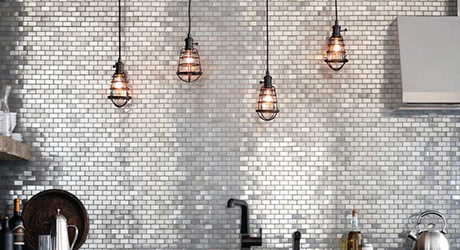 Brighten up for a more cheerful, efficient kitchen. Swap tired-looking lighting and put new overheads and pendants on dimmer switches to improve ambience and energy efficiency.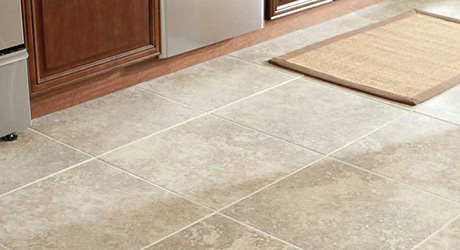 Get a new floor in less than one weekend with click-in floating laminate flooring, which you can take with you if you move.
Or put down a runner or area rug to increase visual appeal and comfort underfoot.