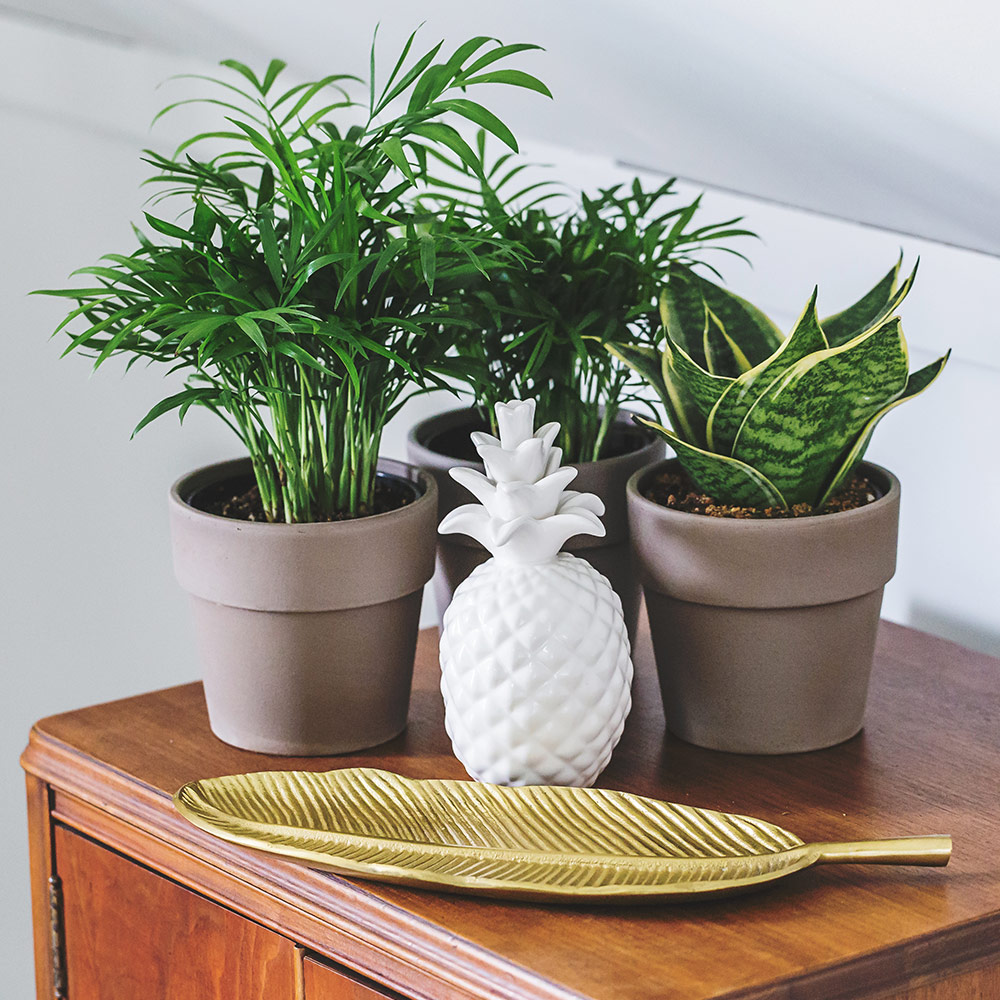 House plants add a welcome touch of green to homes and offices. They help bring nature indoors as they brighten drab corners, decorate tabletops or bookshelves and even purify indoor air. Low-light house plants thrive in planters in north-facing or partly shaded windows, and some can be grown as low-light indoor trees. In general, a room is said to have a low-light level if there's not enough light to read a newspaper. 
Use this guide to find the best house plants for low-light conditions in your space.
1
Peace Lily (Spathiphyllum)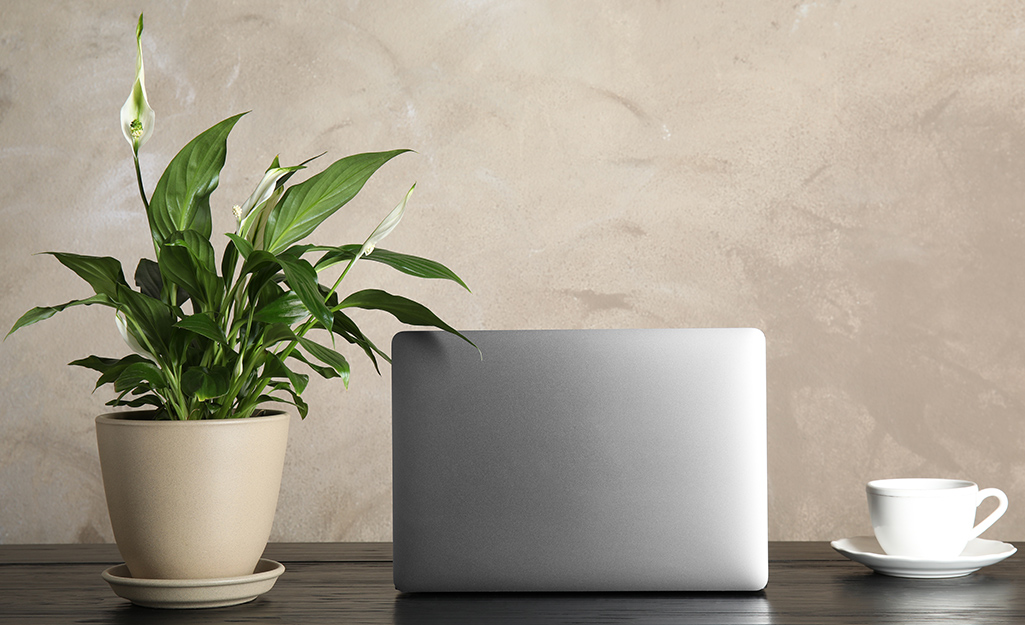 Peace lilies are great choices for indoor gardening because they're so easy to grow. These plants with tropical-looking leaves grow happily in low light throughout the spring and summer. To encourage them to flower, move them to a spot with brighter, indirect light in the fall and winter. While peace lilies are grown as low-light houseplants, they are winter hardy in USDA Zones 11 and 12 and can be moved outside while the weather is warm. Keep their soil consistently moist but not soggy.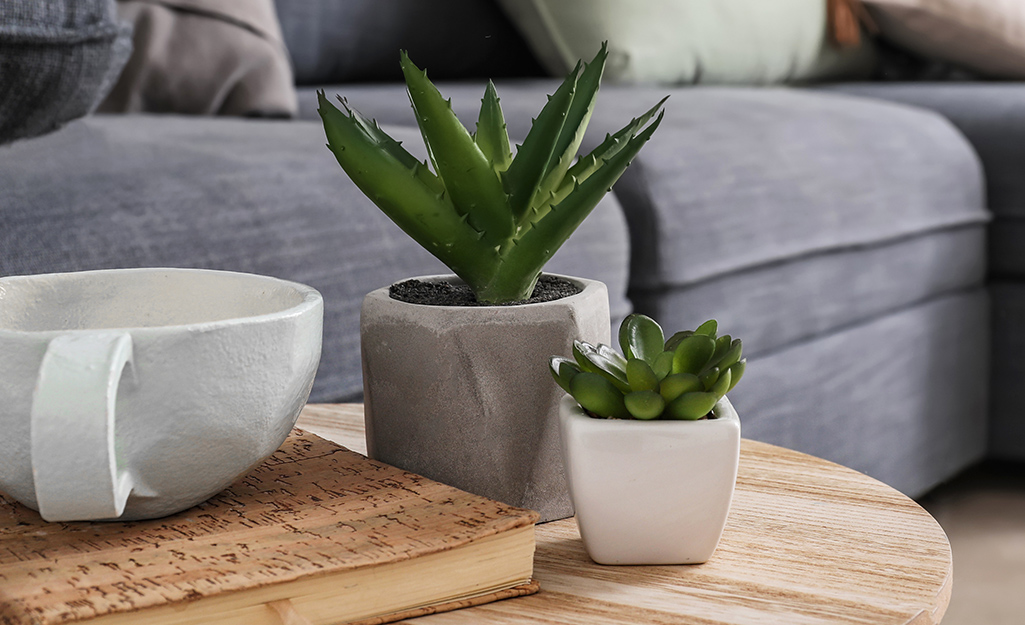 Low-maintenance succulents like jade plant, zebra plant, burro's tail, aloe and ponytail palm are considered low light to moderate light houseplants and office plants. Most low light succulents will do fine with artificial lights or whatever sunlight can reach them indoors. Read the label or tag on your succulents for details on their care, but in general, plant them in succulent potting soil and water them just enough to keep them from shriveling. Fertilize them lightly in the spring or summer, following the directions on the label of your product.
3
Snake Plant (Sansevieria)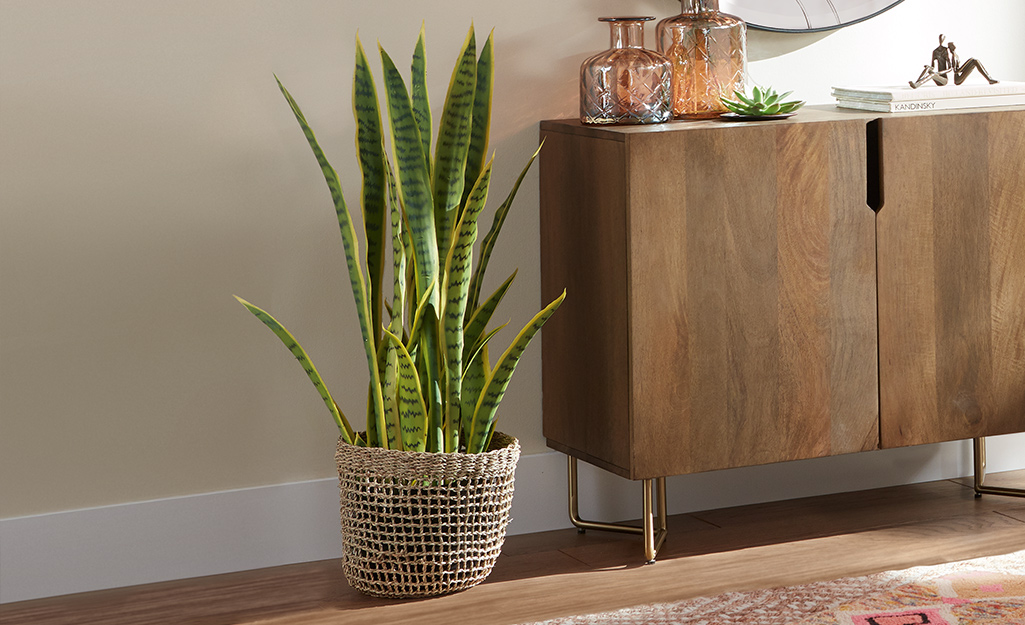 Snake plants, also called mother-in-law tongues for their sharp-pointed leaves, are true low-light houseplants. They're easy for beginners to grow, although they don't like wet roots, so avoid overwatering them. Also keep them away from drafty windows and doors in the winter. They grow best when kept in a room where the temperatures don't drop below 50-degrees Fahrenheit.
4
Chinese Evergreen (Aglaonema)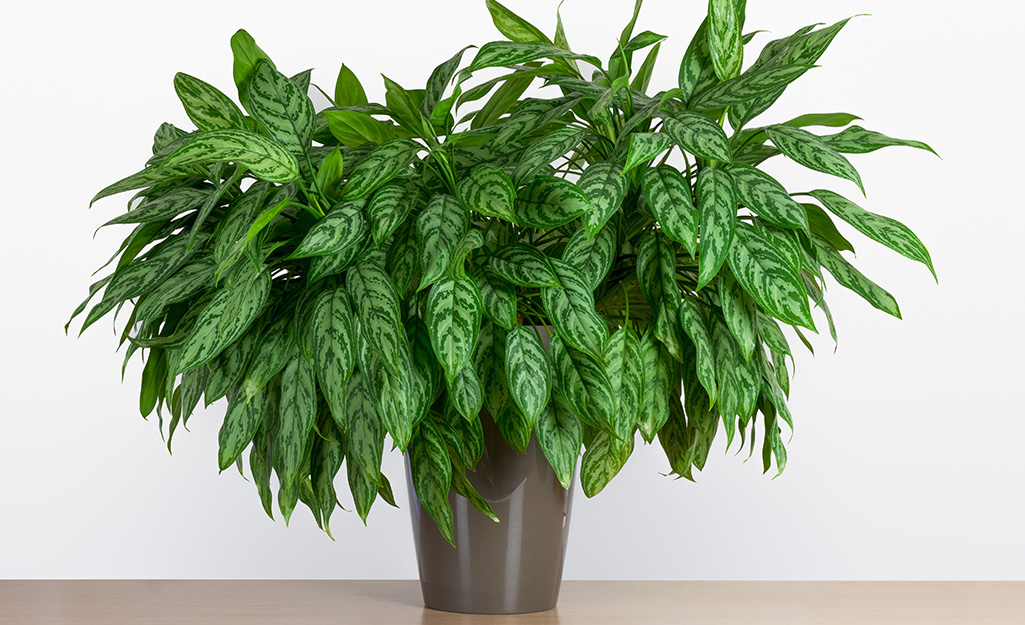 If you're looking for plants that grow in the dark, try Chinese evergreens. They won't grow in the complete absence of light, but they are close to being true low-light houseplants. These tropicals like warm, humid conditions, but they can tolerate periods of dry air and drought. Let them dry out slightly between waterings, as overwatering can cause the roots to rot.
5
ZZ Plant (Zamioculcas zamiifolia)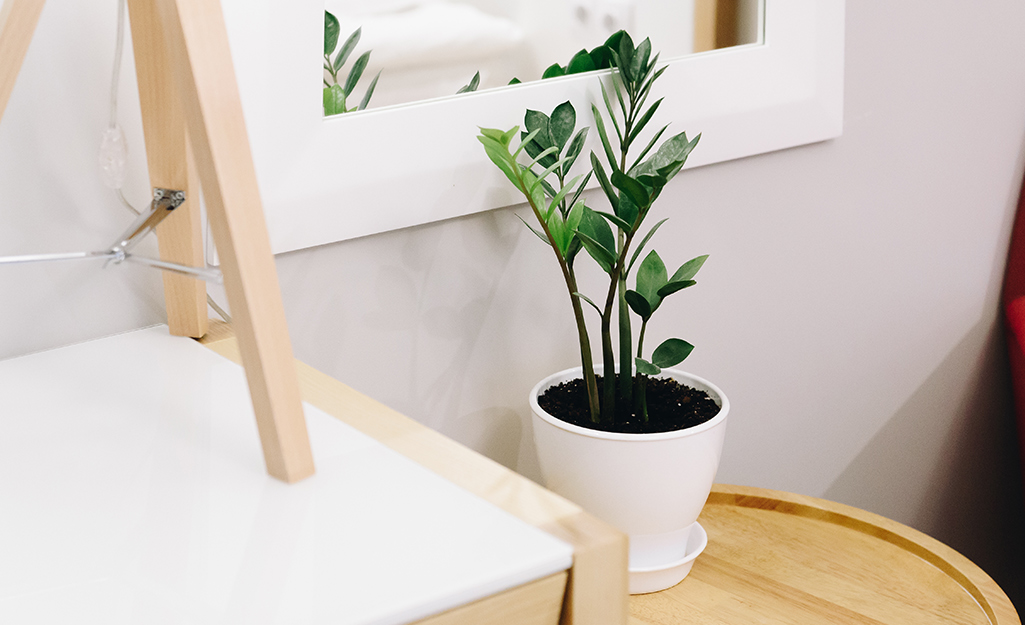 ZZ plants are considered true low-light houseplants and can grow with only small amounts of natural light. They're ideal for apartments or office cubicles that lack bright windows, and have waxy green leaves that grow horizontally. These natives of eastern Africa are drought tolerant and dislike high humidity, so don't keep them in a bathroom or beside a kitchen sink.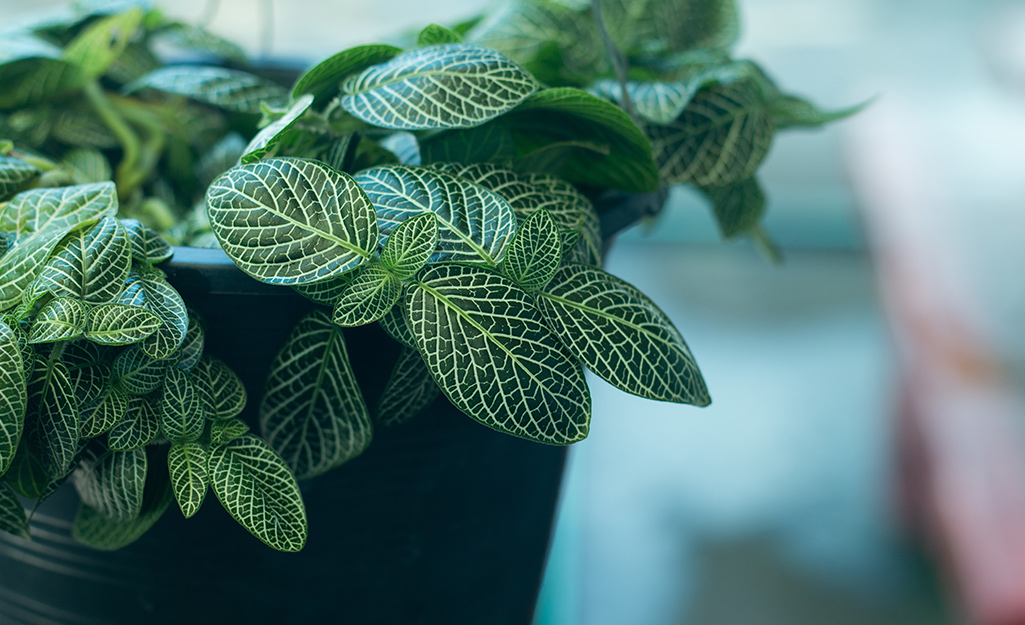 Nerve plants stay small, growing only about three to six inches high and up to 18 inches long, so they're great houseplants and office plants for limited spaces. While their pink, green, white and reddish leaves become more colorful in bright, indirect light, they're tolerant of low light. Water them moderately, let the soil dry out between waterings and mist them often with a spray bottle to provide the high humidity they need. If you move them from an area with moderate light to low light, their leaf colors will usually change to olive green. 
7
Corn Plant (Dracaena fragrans)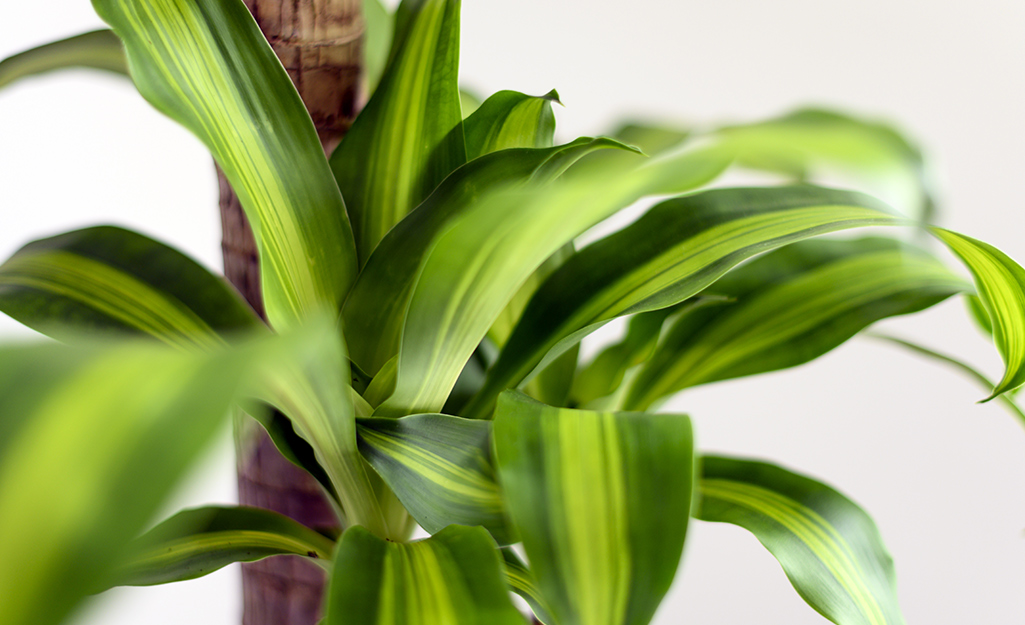 Corn plants are ideal for forgetful gardeners, because they can stand up to occasional neglect. They benefit from having their leaves and soil misted, but don't water so much or so often that their soil gets soggy. Give corn plants filtered light or semi-shade and keep them out of direct sun.
8
Arrowhead Plant (Syngonium podophyllum)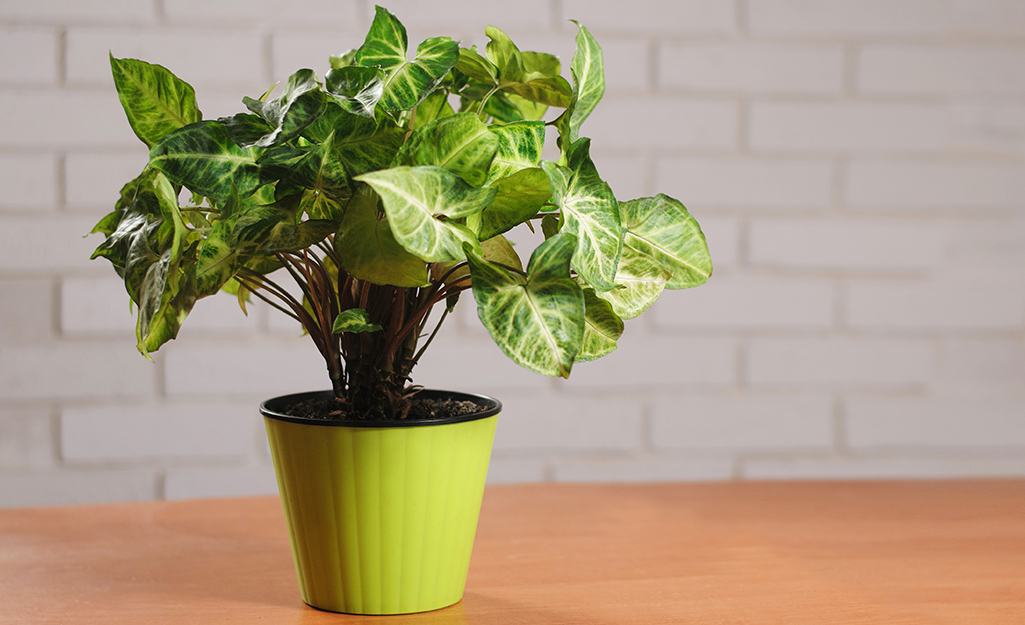 Give the arrowhead plant the high humidity it needs by misting it often, grouping it with other plants or keeping it in a humid area, such as a kitchen. Arrowhead plants will trail from a container or climb a support and need a rich, well-draining potting mix. Make more plants by snipping and replanting sections of stems when aerial roots start to sprout on them.
9
Madagascar Dragon Plant (Dracaena marginata)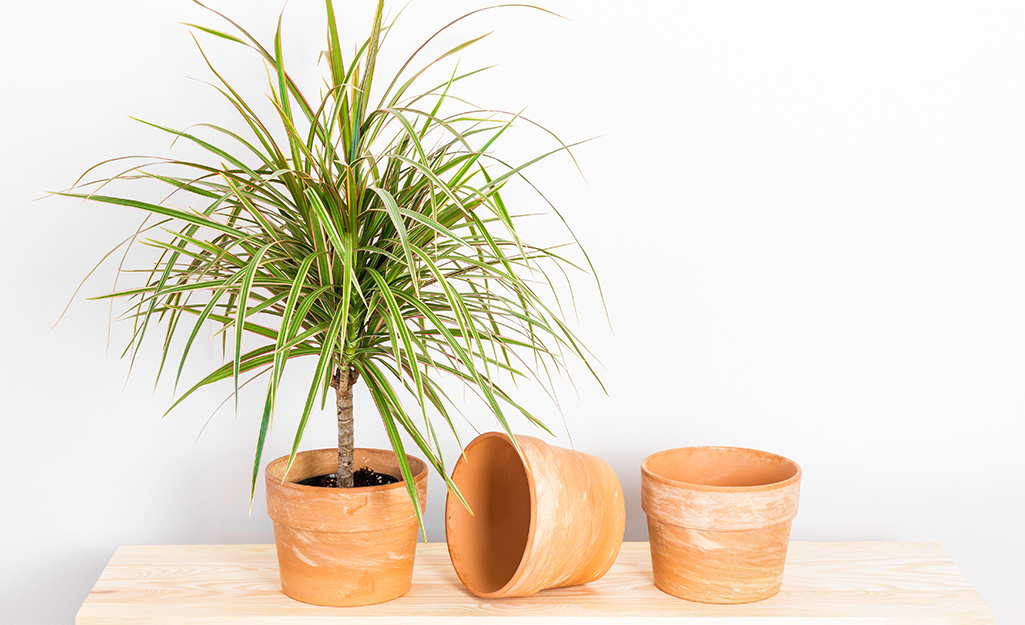 The Madagascar Dragon plant is one of the most popular indoor plants. Thanks to its upright growth habit, it's often used as a low-light indoor tree, and while it grows slowly, it can reach 8 feet tall. Give it bright light with some shade, but keep it away from direct light. Normal household humidity is fine, but it's best to mist the leaves from time to time. Keep the soil moist and don't let your plant dry out.
10
Parlor Palm (Chamaedorea elegans)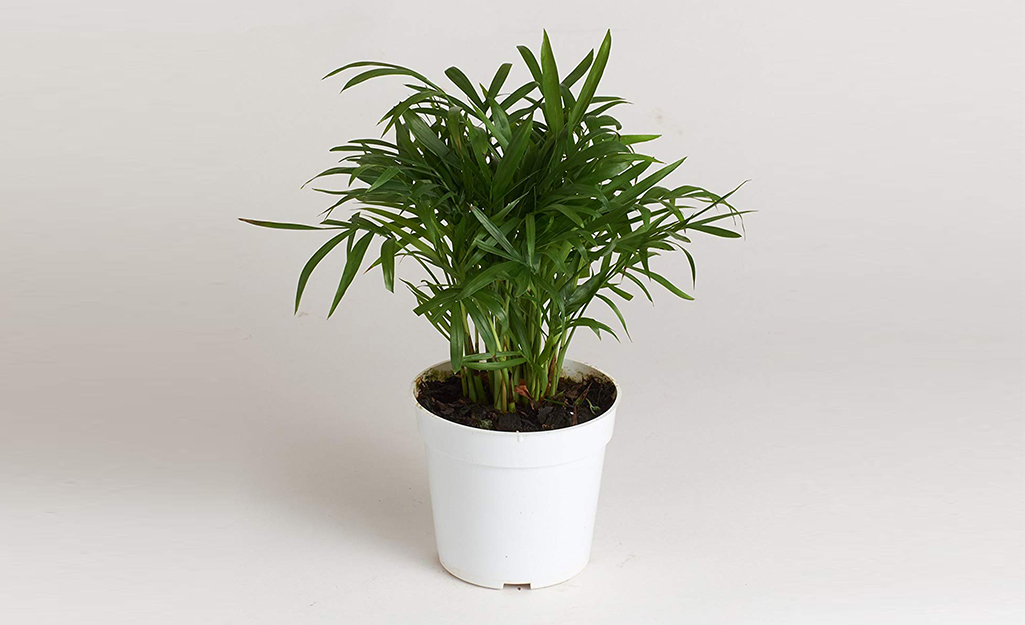 Grow a parlor palm as a low-light indoor tree that can reach 6 feet tall, or enjoy this pretty plant with textured fronds as a small houseplant. Parlor palms adapt well to dim areas and tolerate temperatures as low as 50 degrees Fahrenheit, but they do best where the temperature ranges from 65 to 80 degrees. Water when the top inch of soil dries out and feed lightly only once or twice while they are actively growing.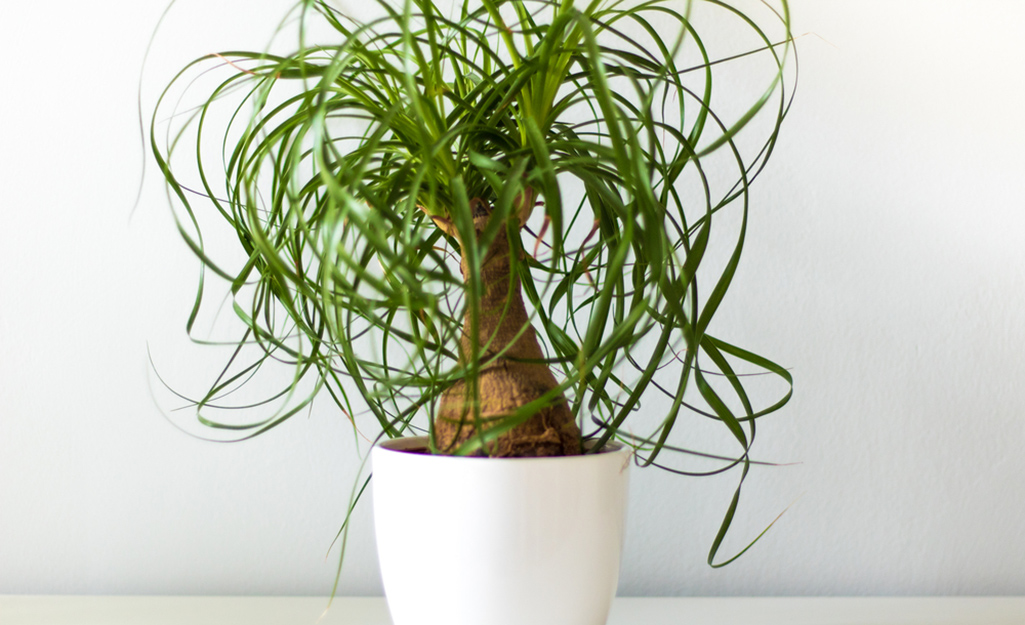 This slow-growing palm eventually grows up to 4 feet tall. It is a simple houseplant to care for, which makes it popular for indoors. It works well when planted in a well-draining indoor potting mix. In winter, allow the top 2 inches of soil to dry before lightly watering.
12
Split-Leaf Philodendron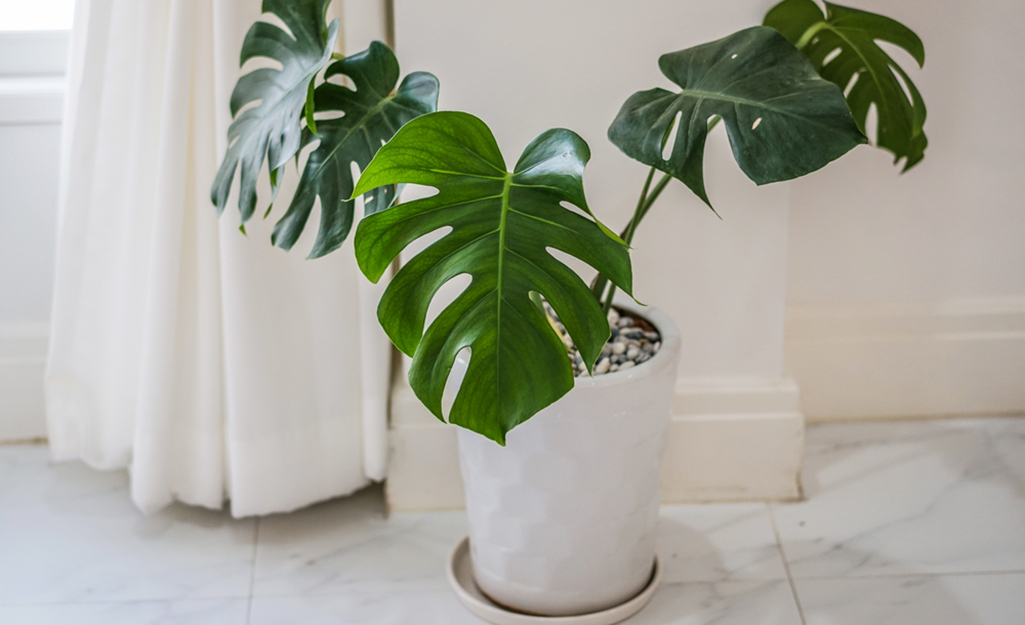 One of the most diversely used houseplants, from hanging baskets to trellises, the philodendron is all about the foliage. Coming in a variety of sizes and types, it is always quick to grab your attention.
Use a standard potting mix for philodendron. In the winter, allow it to dry out between waterings.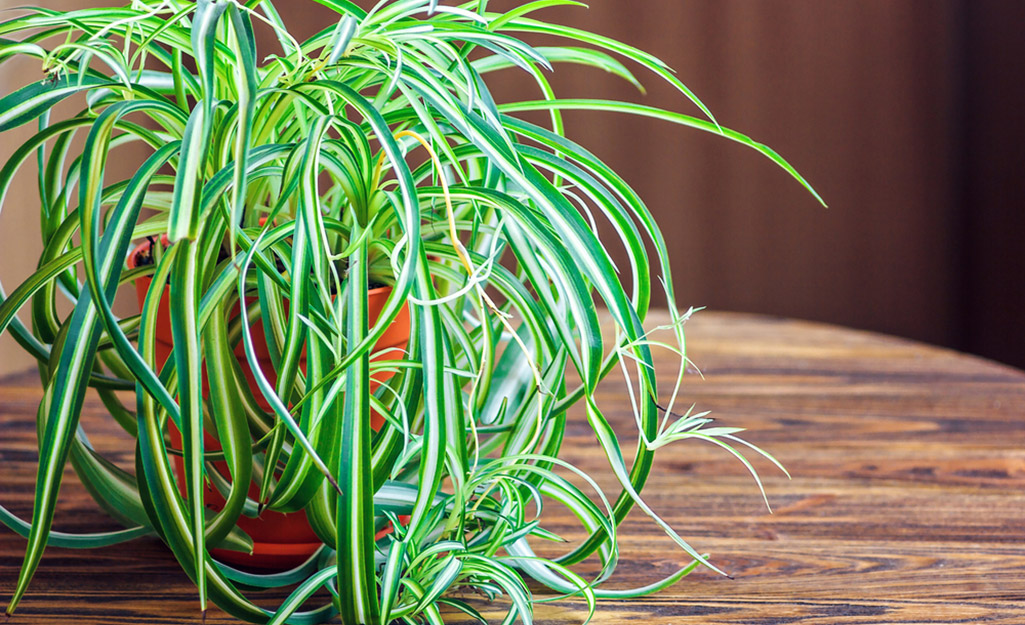 Don't worry, the spider plant isn't named for bringing in spiders. It's named for the little tendrils that grow off the tips of the leaves. They produce a tiny white flower just before the tendrils appear.
Spider plant does best as a hanging basket, on tall bookshelves or as a tabletop plant. Let the soil dry out between waterings.
14
Houseplant Care and Safety Tips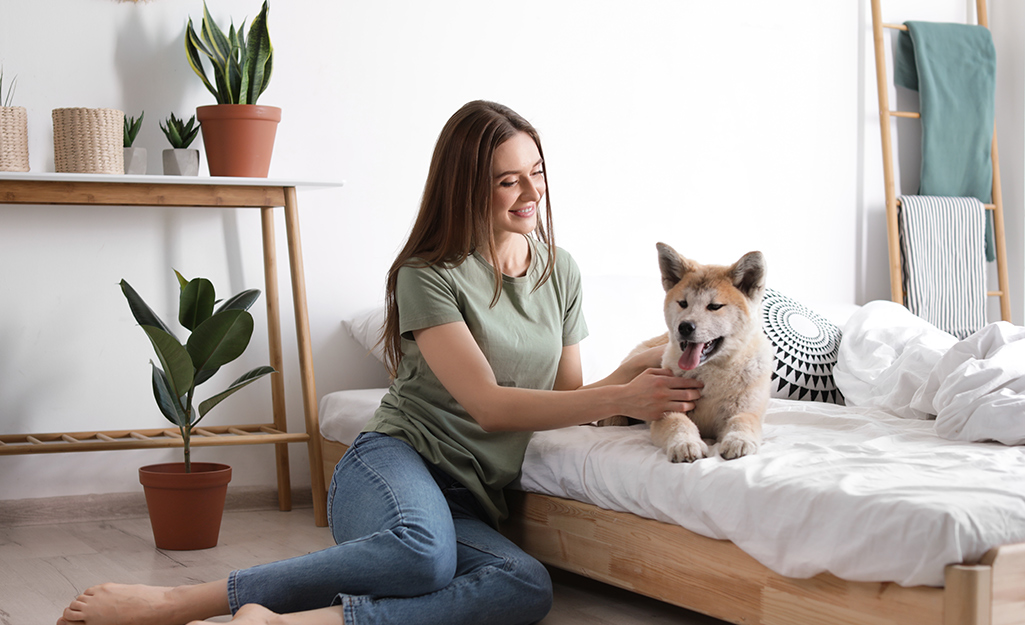 For best results, read the tags or labels on your low-light houseplants for details on how to care for them. 
Some plants and plant parts can be toxic, so be safe and keep them away from small children or pets. 
Tip: Place your plants in a spot where you will see them on a regular basis. That way you'll be able to enjoy them to the fullest and notice if there are any problems that you'll need to address. Overwatering is the number one cause of houseplant death.
Explore More on homedepot.com