Project Guide
Build a Wooden Crate Storage Ottoman
Time Required:

Over 1 day

Difficulty:

Intermediate
---
Use two wooden crates to build this clever storage space that doubles as an ottoman. This guide will walk you through the process step-by-step.
Safety: Consider adding a universal lid support hinge, especially if you have small children. It will hold the lid of the ottoman open and prevent it from slamming shut.
ATTACH CRATES TO THE BASE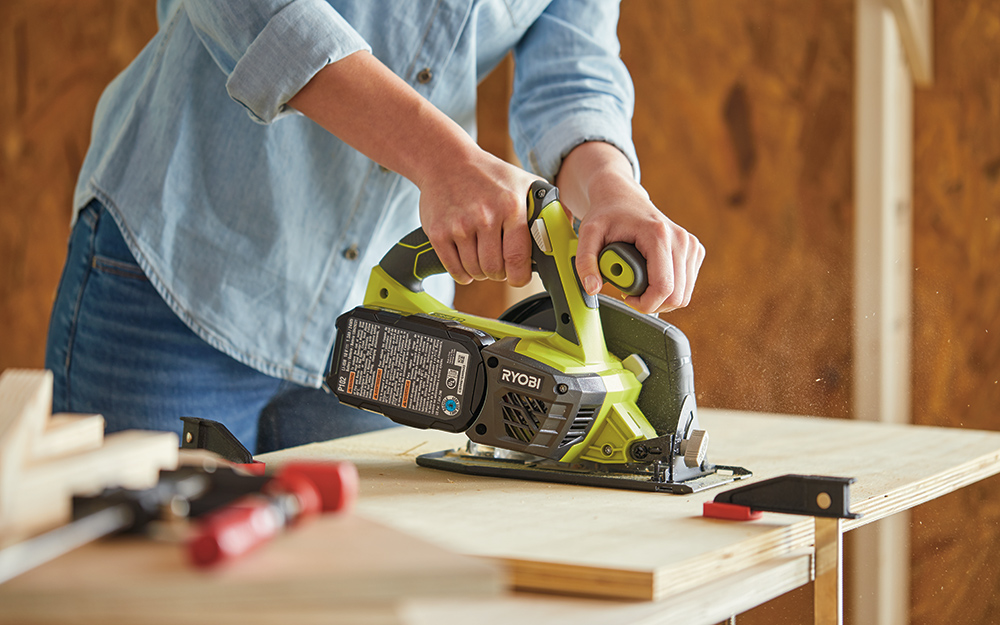 Line the two crates up next to each other and secure the #8 ¾-inch screws in the corners to attach to the base layer of plywood.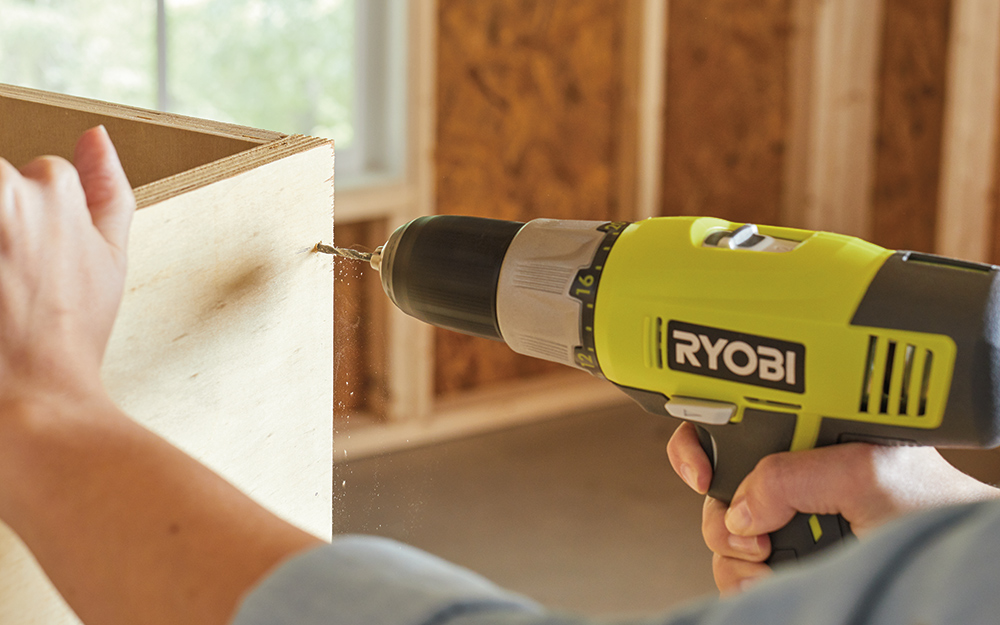 Attach the casters with #8 ¾-inch screws.
Tip: Double-check that you're drilling through a plank on the wood crate, otherwise you'll lose strength and the screw may show through the plywood base.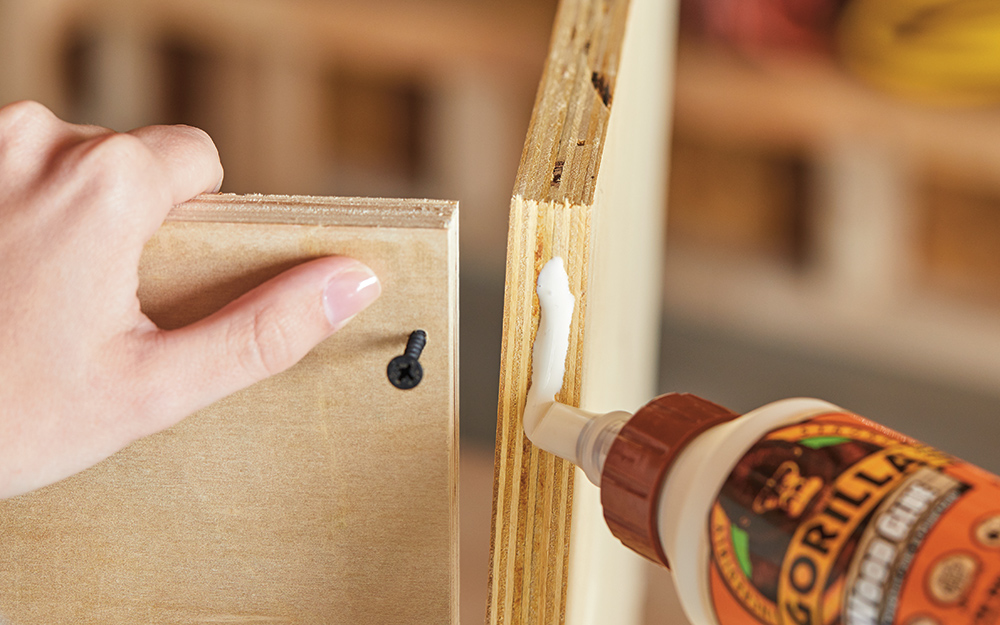 Place the second plywood panel on top of your crates.
Use your pencil to mark along the edge of the panel and the top of the crates where you plan to add the two hinges.
Trace the hinges along the edge and mark where each screw will go.
Tip: We recommend attaching the hinges right at the center of each crate, directly above each handle opening.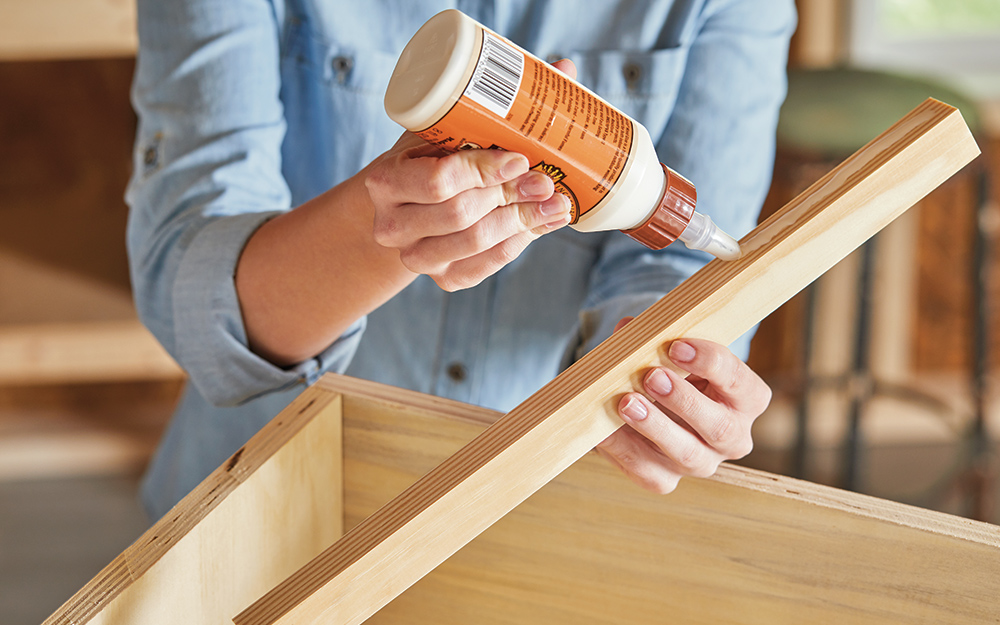 Stain the entire project, including the still unattached lid. Make sure you can still see your markings indicating where your hinges are to be placed through the stain.
Tip: You can complete the staining step anywhere in the process, but it is quickest when you have the crates and bottom panel already attached.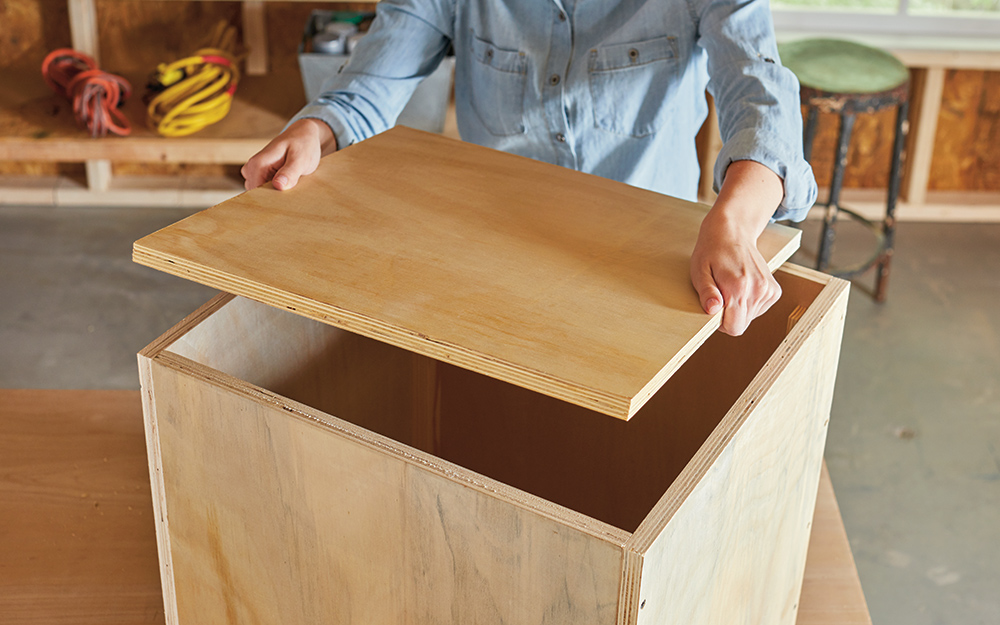 When you're ready to attach the top, secure the hinges on the door first. Use the #6 ½-inch screws to attach, not the ones that come with the hinges.
Ideally, this step will be done with two people - one to hold the top piece steady while the other matches the hinges to the markings and screws them in. If you do not have a partner on this project, rest the lid on top of a shelf or stack of books to keep it flat with the edge of the crate lids.