Time Required:

Over 1 day

Difficulty:

Intermediate
---
Decking is commonly laid perpendicular to the joists and parallel to the adjoining wall of the house. There are, however, other decking patterns that can make your deck look more interesting. The ones illustrated here are just a few of the options. This guide will teach you several different pattern options for your deck.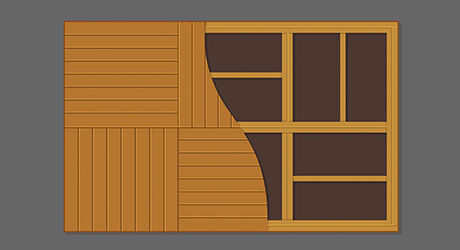 Modular decking is laid in sections, and each section requires joists running in the correct direction. The joists are doubled where the decking boards meet at right angles.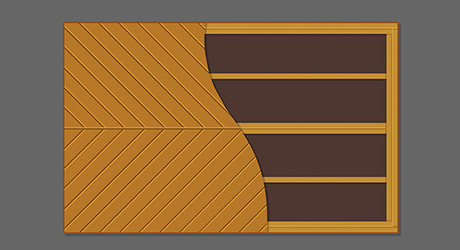 Although you should space joists 16 inches on center for 2 x 4-inch, 2 x 6-inch or 1¼ x 6-inch perpendicular decking, you must space the joists 12 inches apart for 1¼ x 6-inch diagonal decking. Mixing 2 x 4-inch with 2 x 6-inch decking is another appealing design possibility. Do not use boards wider than 6 inches because they are more likely to cup and split.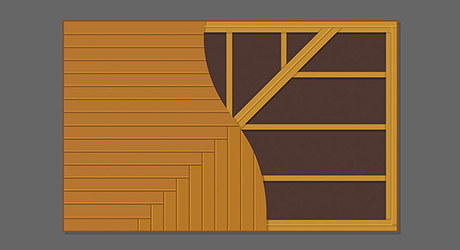 The 90-degree herringbone is one of the most interesting decking patterns, but requires a combination of both single and doubled joists to provide support where the ends of the decking meet.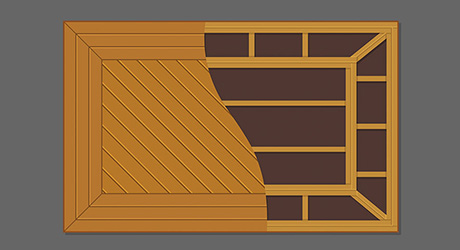 The framed diagonal provides an unusual visual effect by juxtaposing two different lines. This pattern can be used to "picture frame" an entire deck surface or create modular sections to define different areas of the deck.