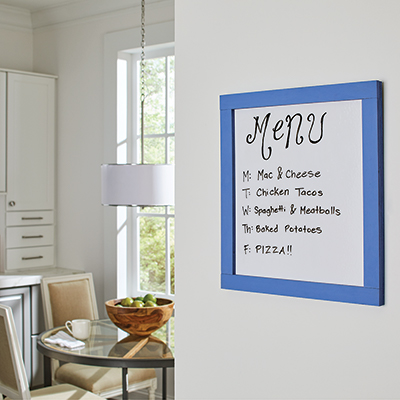 This guide will show you how to create a sleek and useful dry erase board to hang in the kitchen or anywhere else you need to give notice.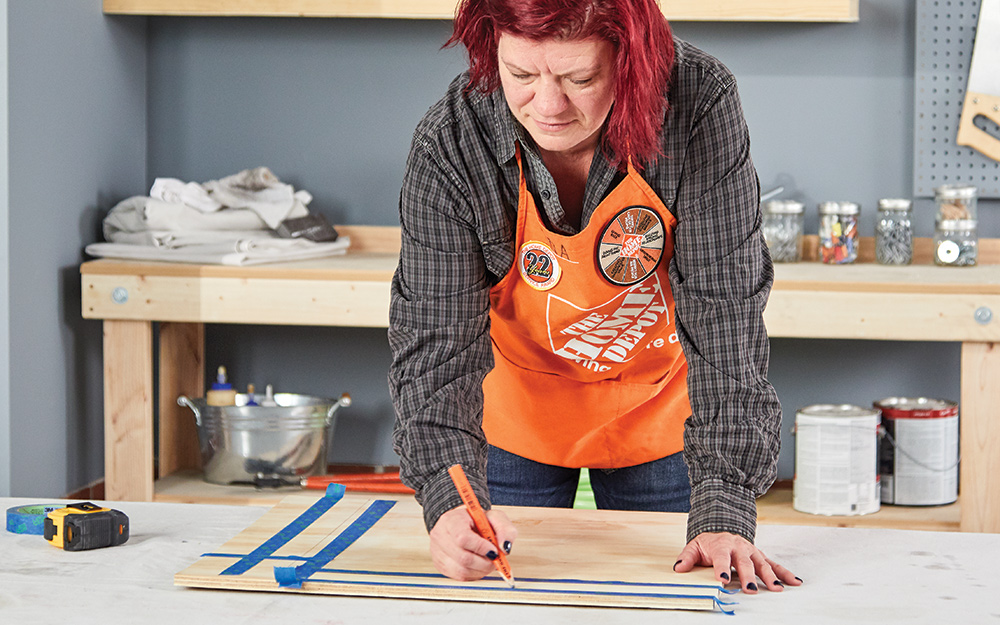 Using the measuring tape, measure and mark cuts on the wood and plywood according to the cut list. 
Tip: Cut pieces one at a time, then measure and mark the next piece off the remaining scrap to ensure that all pieces are the correct size.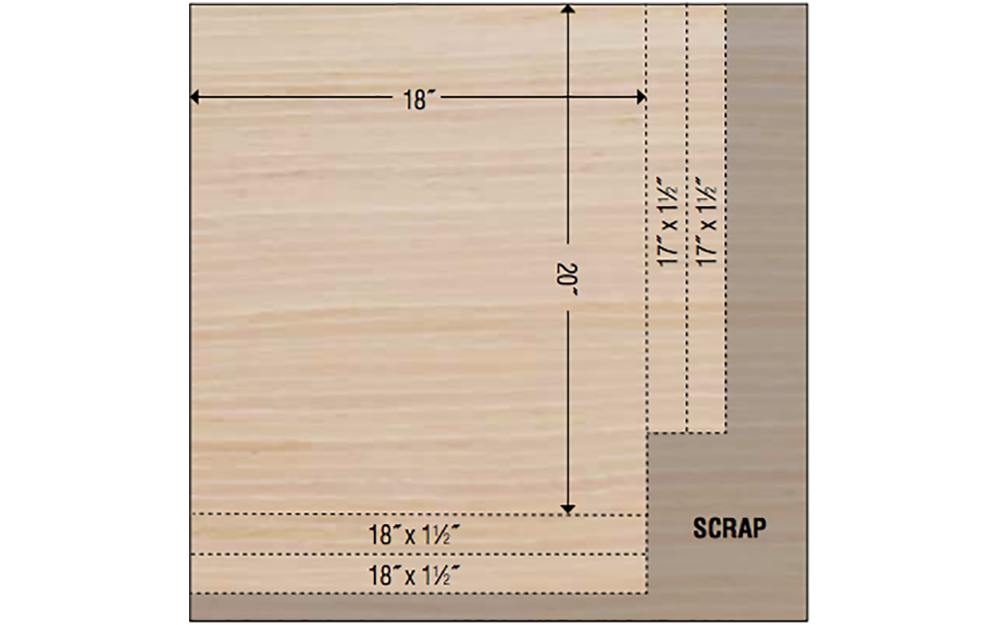 Mark off the cuts you need to make by following the cut list. This also limits wasted wood.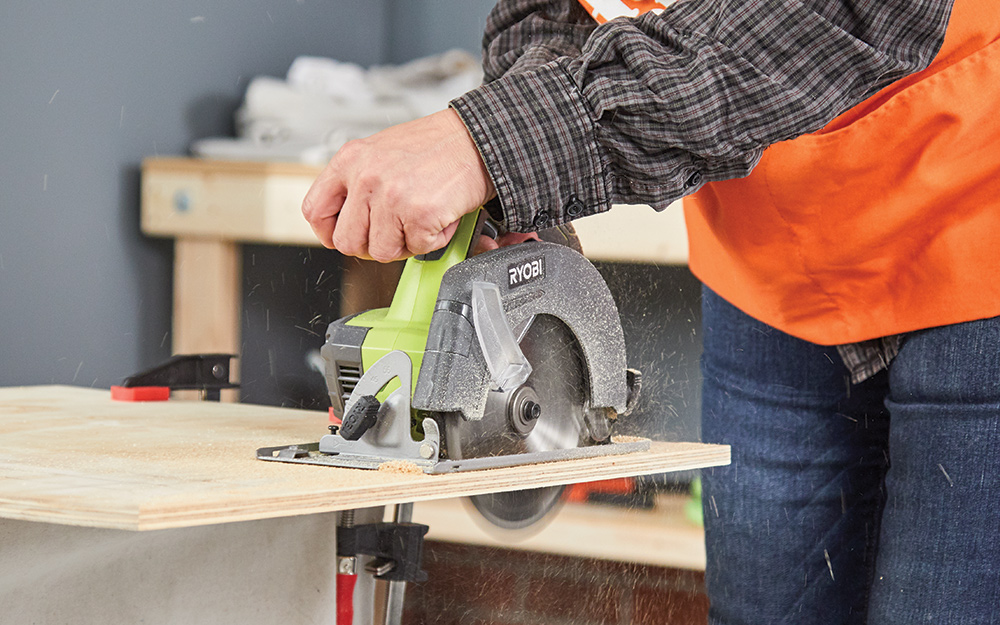 Use a circular saw to make the cuts on the plywood. 
Tip: Use a sanding block to smooth any rough edges.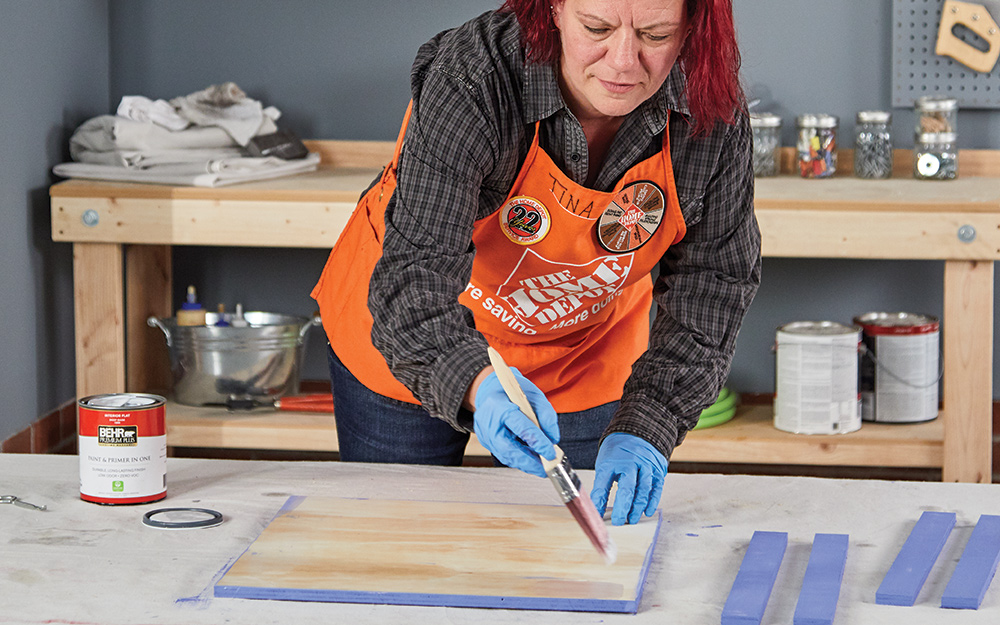 Stain or paint boards prior to assembly, if desired.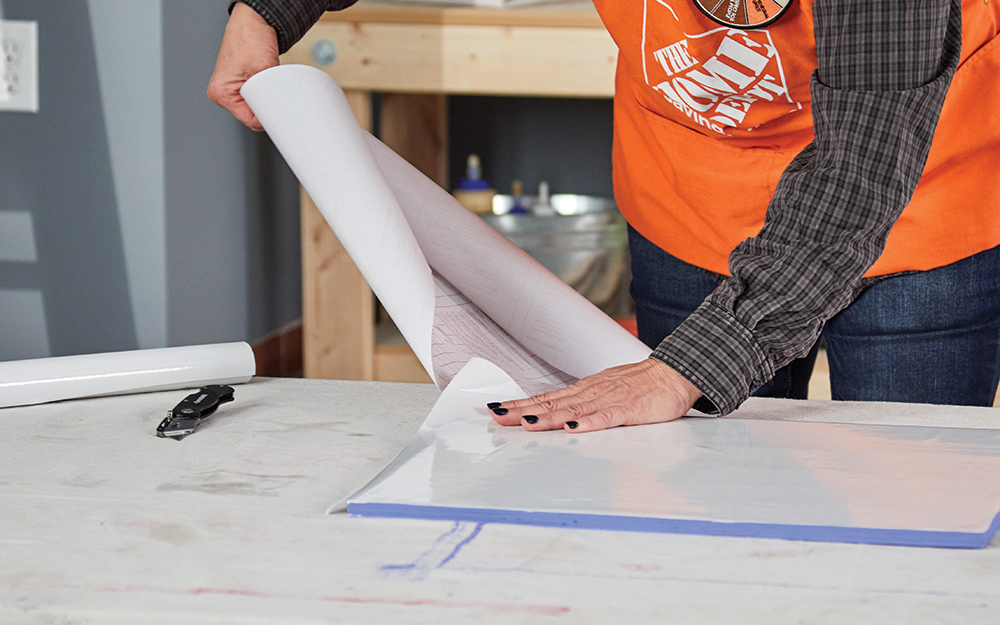 Roll out the contact paper and cut a length slightly longer than the plywood (20 inches). 
Remove the film and stick the paper to the plywood so that it's flush to each edge. 
Use a razor or knife to cut away the excess paper.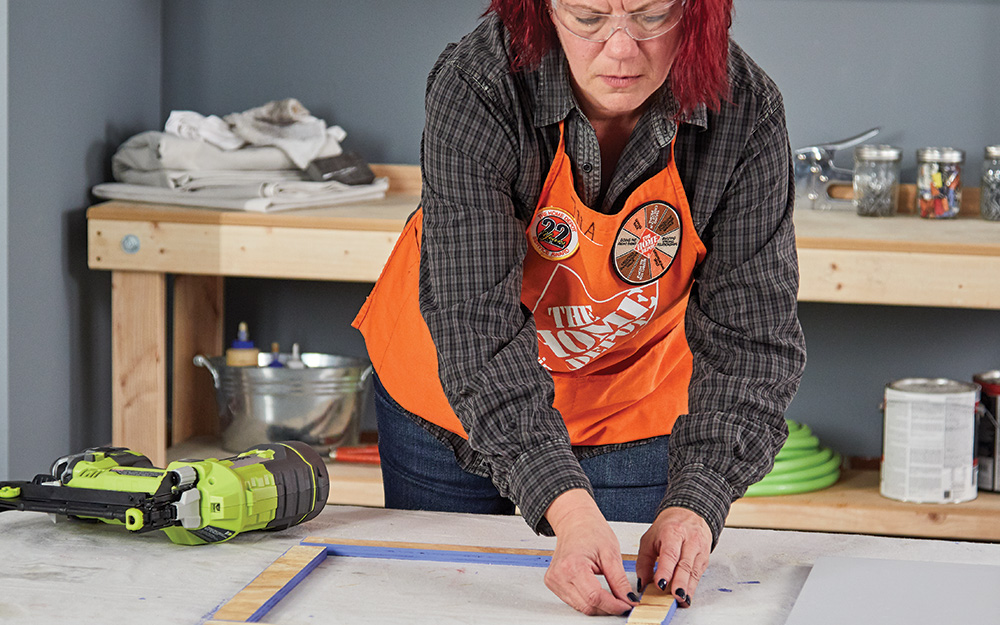 Lay 18-inch pieces of wood along the top and bottom of the plywood back and secure in place with brad nailer. 
Lay 17-inch pieces of wood between the top and bottom frame sides. Align so they are flush to the edge and secure with brad nailer.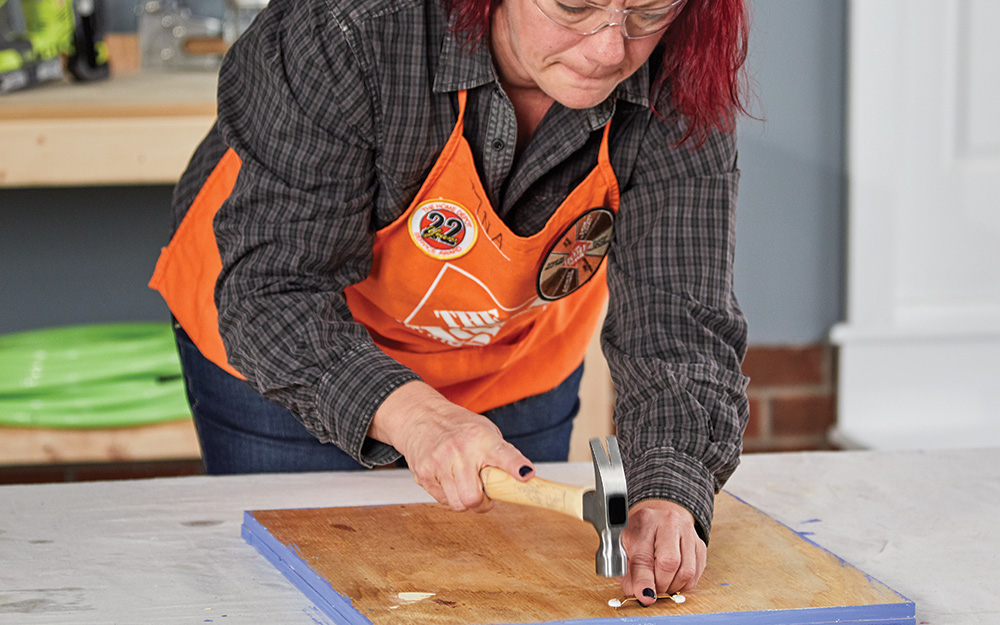 Place sawtooth hanger centered on back side of frame towards the top and hammer in place.
Explore More on homedepot.com