Project Guide
DIY Hanging Lettuce Planter
Time Required:

Under 2 hours

Difficulty:

Beginner
---
Flowers aren't the only thing you can grow in a hanging basket. You can grow fresh greens in a hanging lettuce planter even if you don't have room for a full vegetable garden. The lettuce will be safe from slugs and pests that love to nibble on it, and you'll be able to harvest salad greens without bending down.
A lettuce basket can do double-duty as a decorative piece and look especially stunning with mixed lettuce varieties.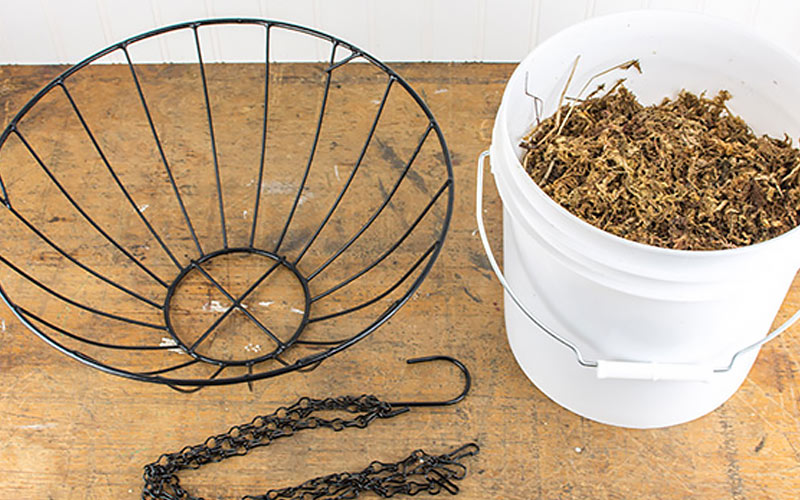 Place sphagnum moss in a bucket and cover with water. Select a hanging basket and remove the hanging chains either partially or completely, so that they won't be in the way while you're planting the basket's sides and top with lettuce.
Start Layering the Moss and Soil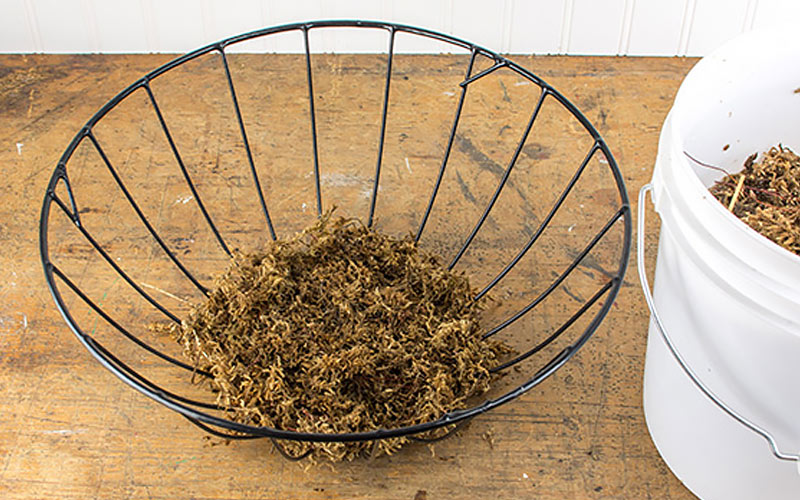 Grab a handful of sphagnum moss and squeeze out excess water. Pack a layer of moss at least one inch thick in the bottom of the basket, and one to two inches thick up the sides. Place a one-inch layer of organic potting soil on top of the moss.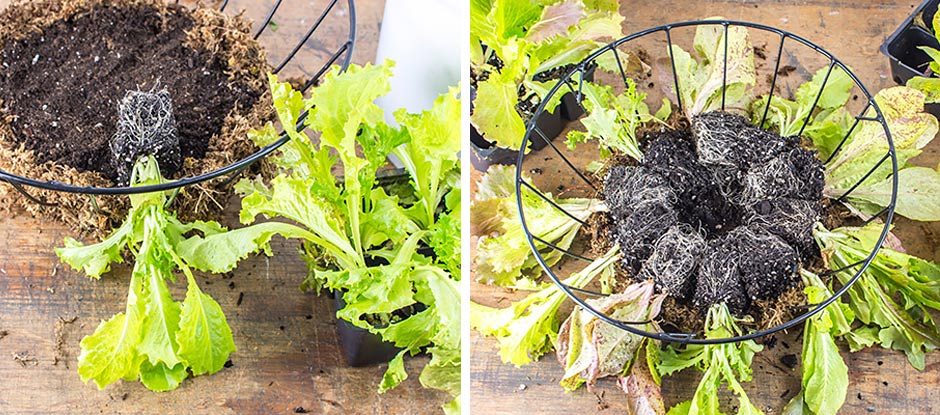 Remove lettuce seedlings from their pots and lay some horizontally on the soil, carefully threading the leaves through the basket's openings. Space them evenly around the perimeter of the basket in a way that works with the wire of your particular basket.
Layer Moss, Soil and Lettuce Seedlings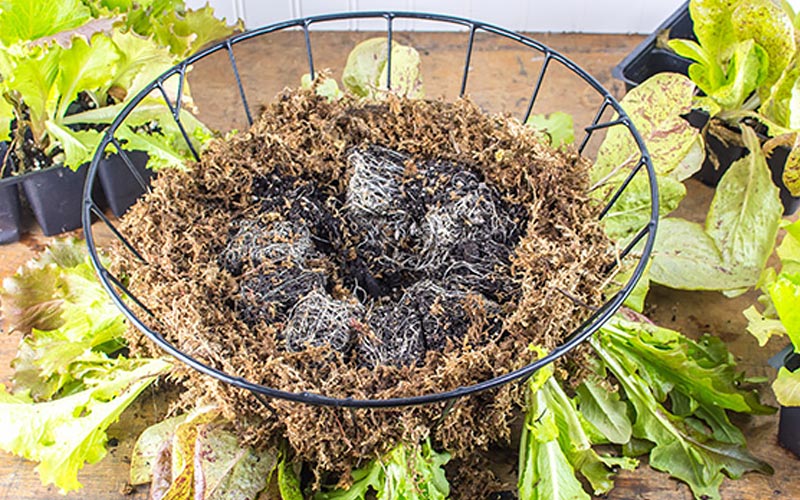 Pack another layer of moss around the perimeter of the basket, weaving it around the lettuce seedlings and going up the side of the basket one to two inches. Add potting soil to cover the roots of the lettuce seedlings already in the basket. Place another layer of lettuce seedlings around the basket's perimeter, staggering them relative to the first layer.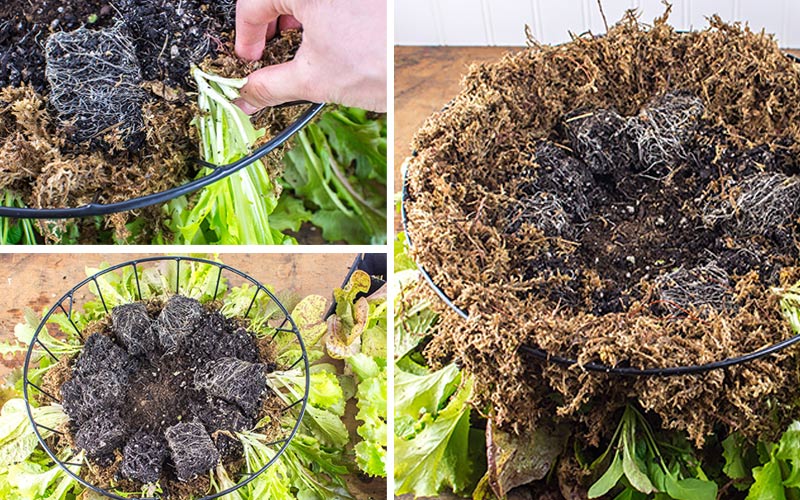 Add moss, soil and lettuce seedlings in layers as you did in the previous steps, until you've filled within one inch of the top of the basket ending with soil.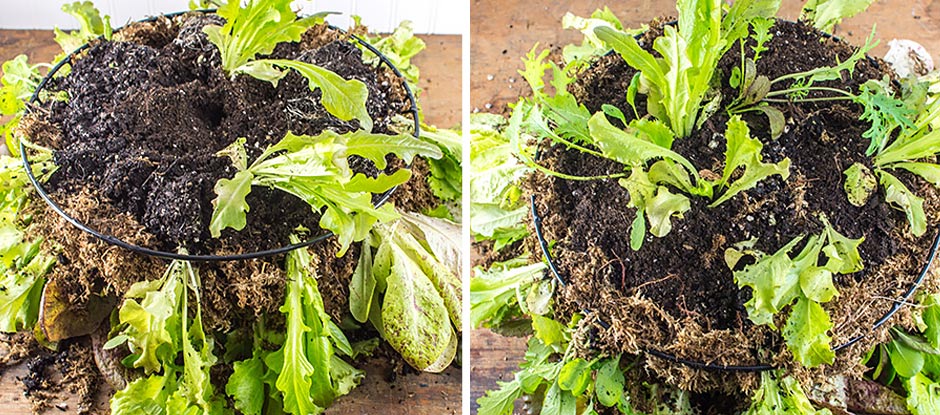 Add a layer of moss to the perimeter of the basket, then plant three to five lettuce seedlings in the top of the basket. Add more potting soil if necessary to fill the basket to the top.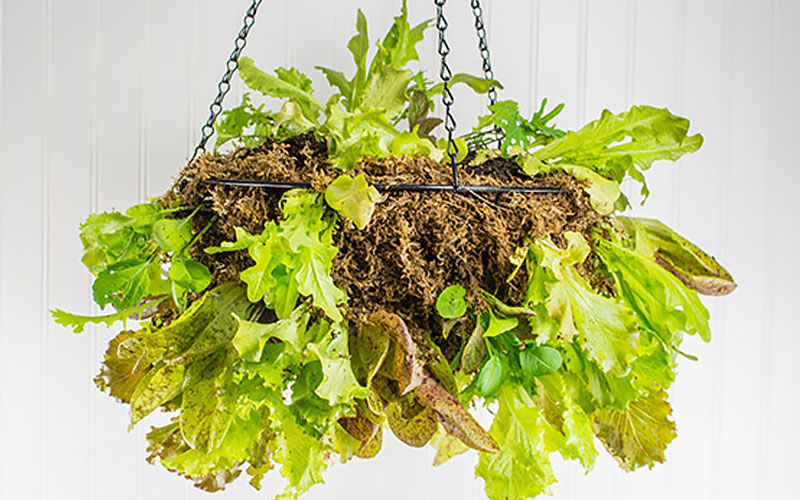 Re-attach the chains and hang the planter. Check the moss to make sure it's intact and tuck it around the basket's wire to secure it. Water the basket thoroughly, allow to drain and then hang from a secure hook. Water regularly.
Tip: Get extra fancy and add in herbs or edible flowers, like nasturtiums or pansies, for a colorful gourmet salad.
Whether you need the right planters, seeds or potting soil, The Home Depot delivers online orders when and where you need them.