Time Required:

Under 2 hours

Difficulty:

Beginner
---
Organize beautifully with a set of pegboard shelves you can create yourself. This workshop shows you how to build a pegboard shelf and helps you gain confidence in using carpenter tools and techniques.

Review the cut list for the proper measurements and cut markings for the project.
The shelf frame requires two 2- x 2-foot plywood panels, one that is 3/4-inch thick, the other 1/4-inch thick.
For the shelf layout, you'll need:
One 1- x 6- x 6-inch common board
One 1-inch dowel
Measure and Mark the Wood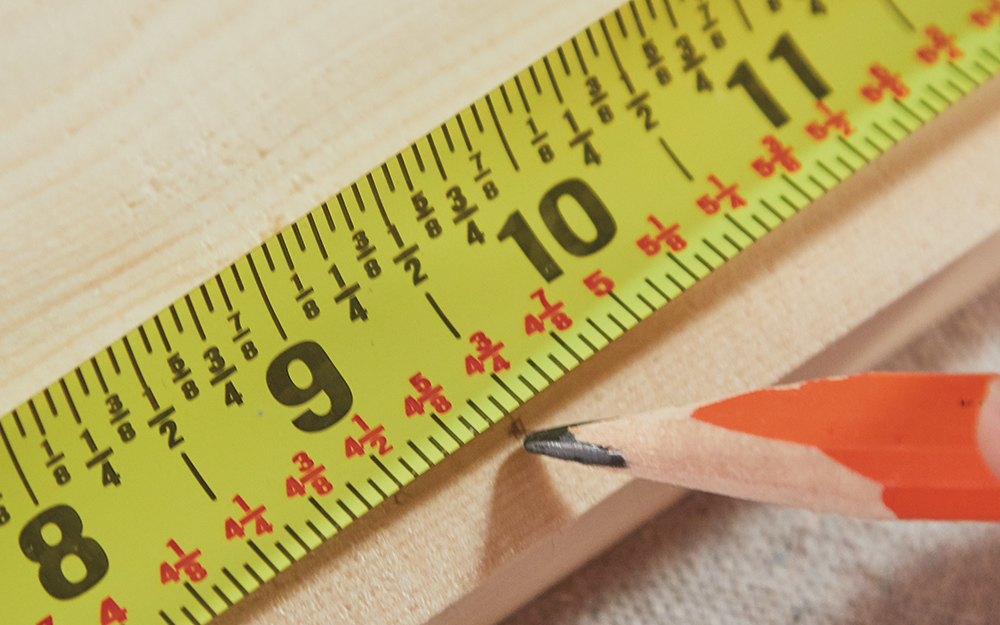 Using the measuring tape, measure and mark cuts on the wood according to the cut list.
Mark the center with 16 holes in a 4 x 4 grid that are 6 inches apart and 3 inches from the edge of the plywood.
Use a circular saw to make the cuts on the wood and the dowel.
Drill holes in the 3/4-inch plywood using the 1-inch Forstner bit.
Use a sanding block to smooth any rough edges.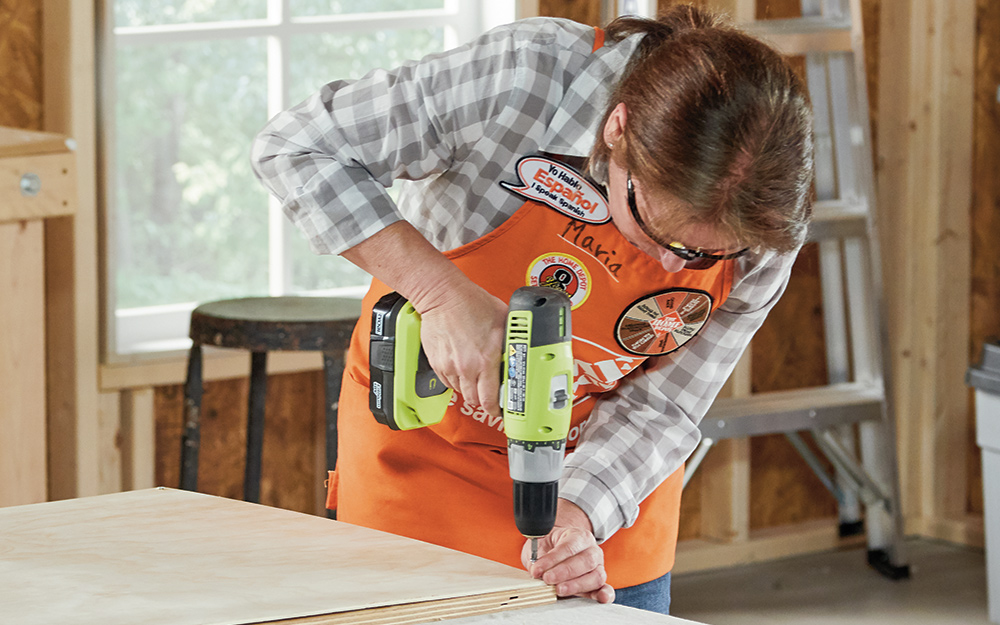 Lay the 1/4-inch plywood on top of the 3/4-inch plywood and secure with wood screws around the edge.
Fasten one screw at each corner and one in the middle between each corner.
Align the French cleat to the top of one of the edges. Secure with the included hardware.
Secure the remaining part of the French cleat to the wall where desired with included hardware.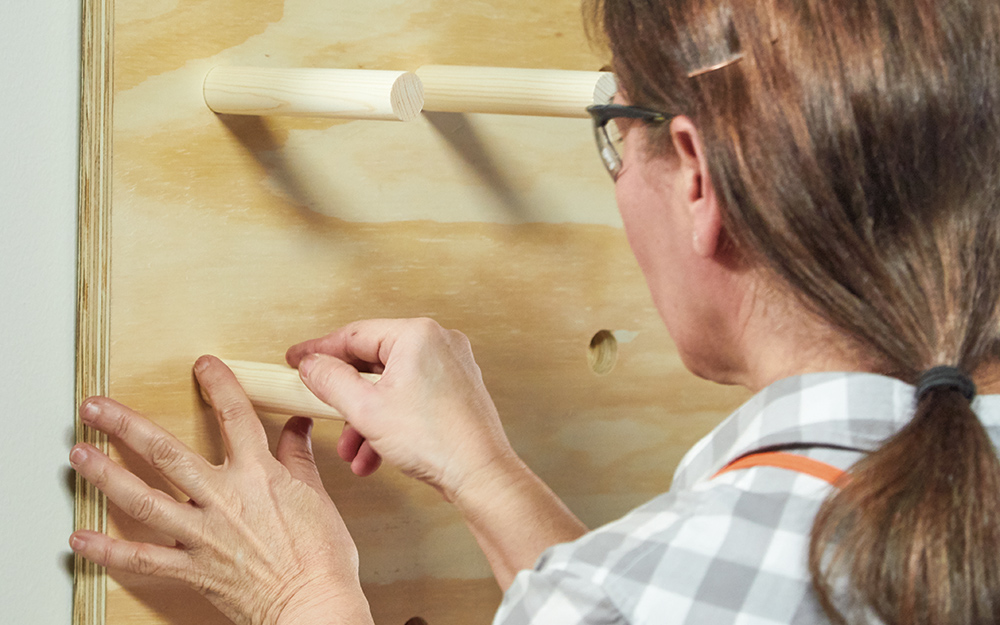 Using dowels as pegs and the cut boards as shelves, place pegs in desired holes and lay shelves on top.