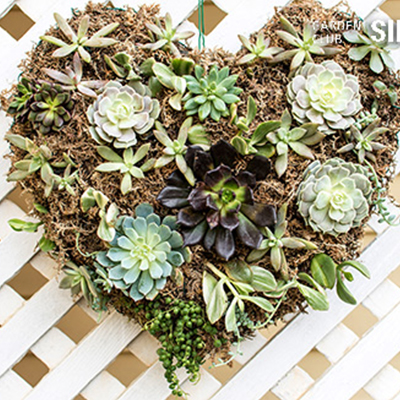 With Valentine's Day coming up, what better way to celebrate than with plants? This DIY succulent heart planter would look lovely on a front porch or on a door, and it will last much longer than a bouquet of flowers or a box of chocolates.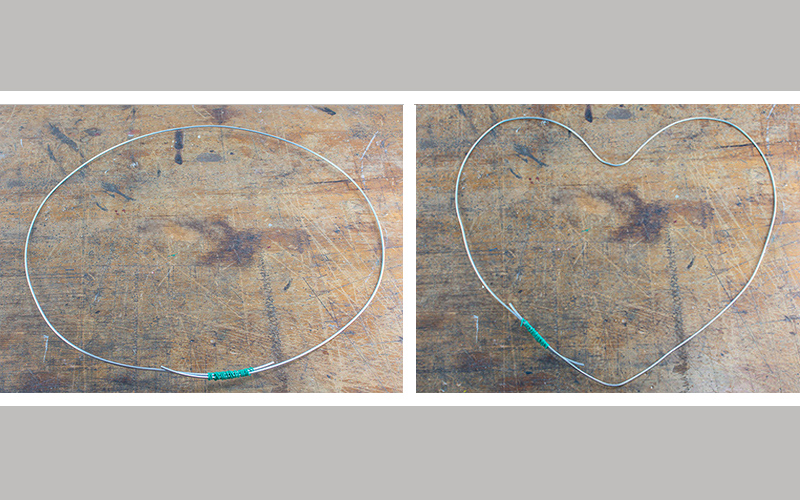 Bend a piece of 12-gauge utility wire into a circle, cut with bolt cutters or heavy-duty wire cutters, and overlap the ends.
The diameter of the circle is up to you, but we recommend 20 – 30 inches long and no larger than a 50-inch circumference.
Use smaller coated heavy garden wire to bind the ends of the circle together and then form an indent in the main wire circle and shape into a heart.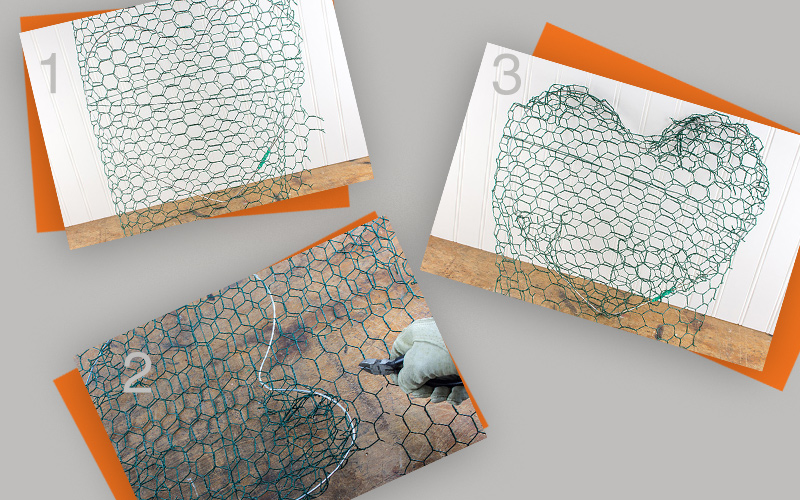 Fold PVC-coated poultry netting around the wire heart frame, and cut it to size with wire cutters.
Be sure to wear leather gloves to protect your hands from the sharp wire.
Trim the poultry netting to fit around the heart while bending the cut ends around the 12-gauge wire heart outline to secure them.
Leave the bottom of the heart form open.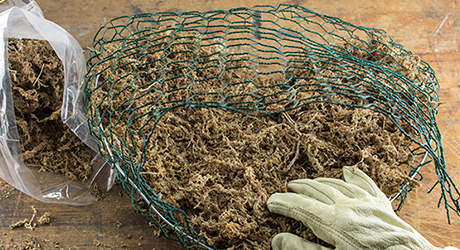 Place a layer of sphagnum moss about 1-inch thick on the entire back inside surface and sides of the heart.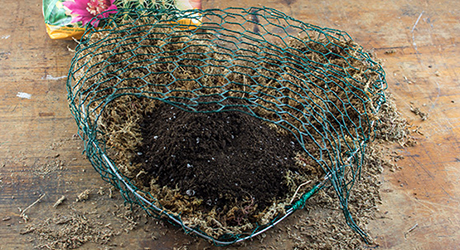 Fill the heart with succulent soil two to three inches deep.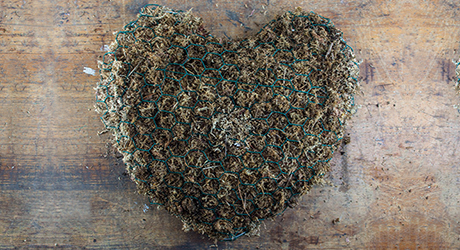 Add another layer of sphagnum moss covering the soil and sides, and then bend the opening at the bottom of the poultry netting around the heart wire frame so that the entire heart is enclosed.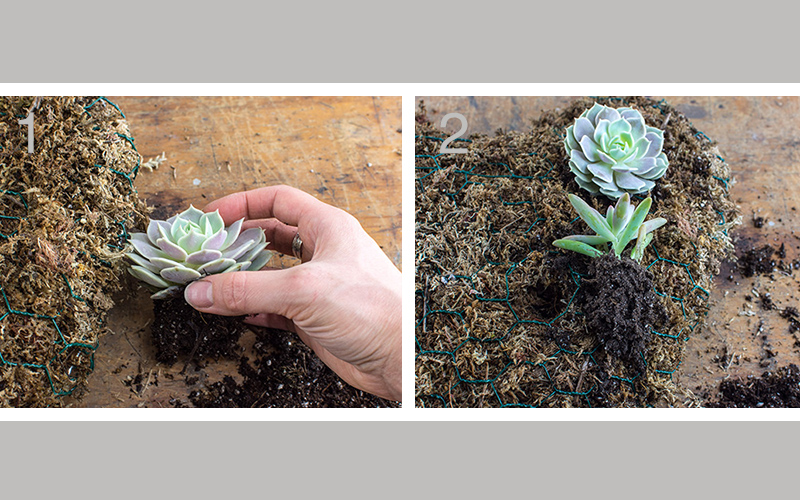 Remove a succulent from its pot and brush excess soil away, exposing the roots.
Reach through an opening in the poultry netting, and poke a hole through the moss and into the soil.
Tuck the succulent's roots into the hole. If the roots are too large, use wire cutters to cut the poultry netting to enlarge the hole until the plant's roots fit.
After you've placed the plant, carefully bend the wire back into place to secure it.
Repeat by adding succulents as described in step six until you've covered the surface of the heart sufficiently.
Tuck additional moss around exposed soil or wire.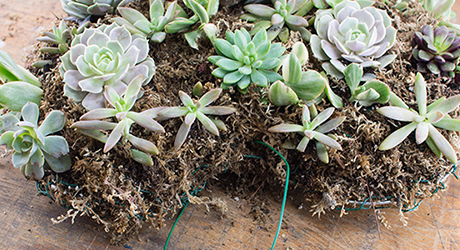 Cut a length of the heavy coated garden wire long enough to hang the heart by, and wind it around the top center of the heart, being sure it goes around the main 12-gauge utility wire that makes up the heart frame.
Twist the ends together for several inches to secure.
Explore More on homedepot.com