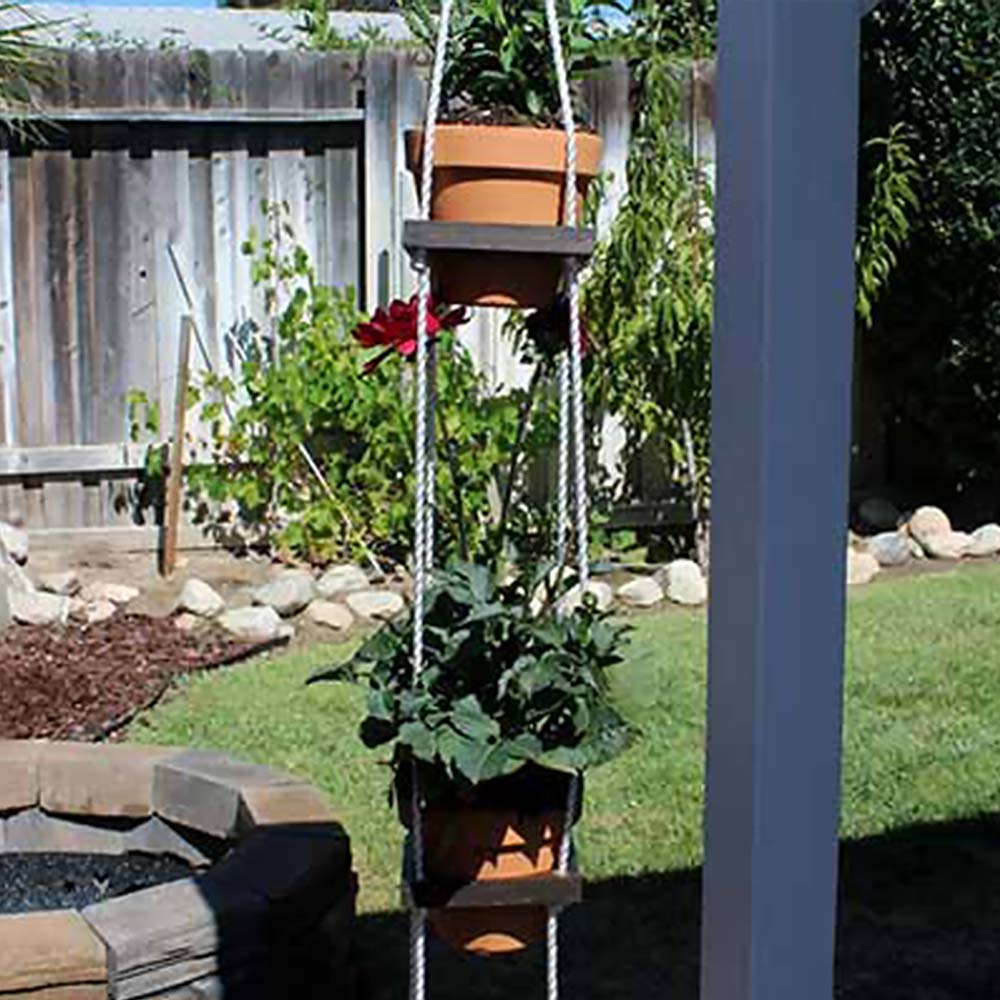 Growing vertically looks great, saves space and is easy to do. This tiered hanging flowerpot system is great for indoor or outdoor use.
All you need is wood, rope, flowerpots and a few tools to create this unique system.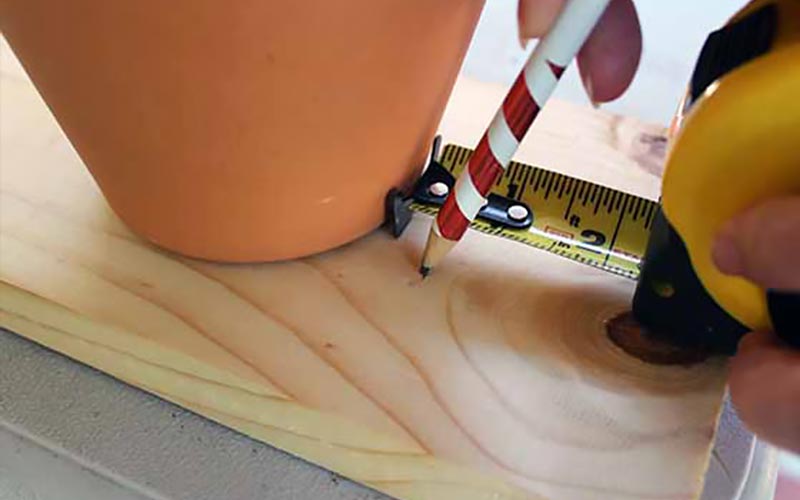 Take the 1 x 6 x 3-inch and mark 5 1/2 inches from one end. Each piece will be 5 1/2 inches square and should be knot-free when complete.
Set the pot in the center of the marked square.
Trace 1/2-inch outward around the base of the pot.
Mark the drainage hole on the wood.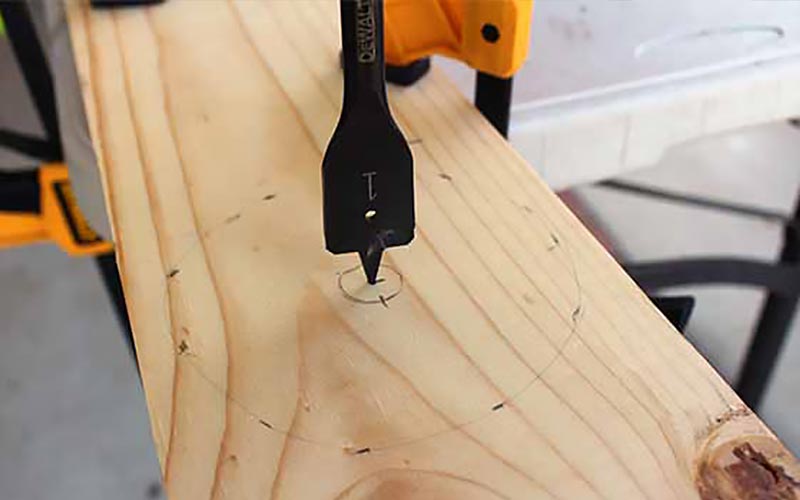 Drill through the wood where the drainage hole is marked using a 3/8-inch drill bit to create a hole for your jigsaw blade.
Using a jigsaw, cut out the circle you made and discard.
Using a chop saw, cut at the 5 1/2-inch mark, creating a 5 1/2-inch square. You just created your first tier.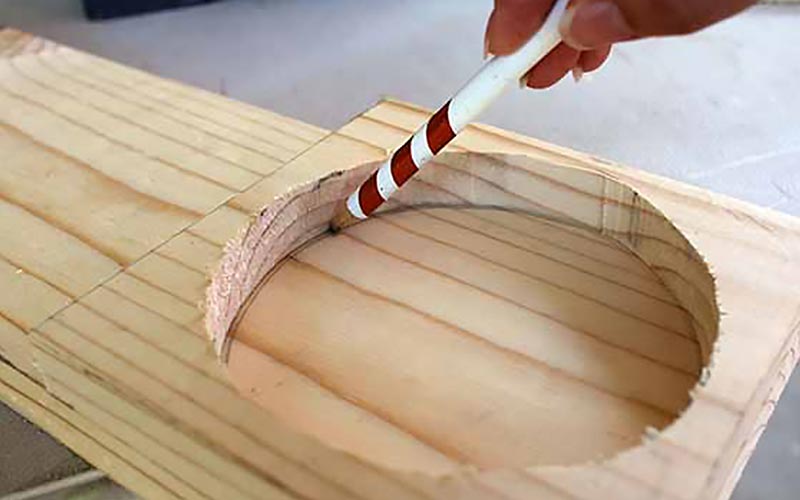 Repeat the first two steps for how many tiers you want. In this project, four tiers were used. You can use your first piece as a guide for measurements.
From the corner of each tier, mark 3/4-inch inward.
Using a drill bit one size larger than the rope you've selected, slowly drill through the wood so you do not snap it. You can clamp scrap wood underneath the wood you are drilling for stabilization.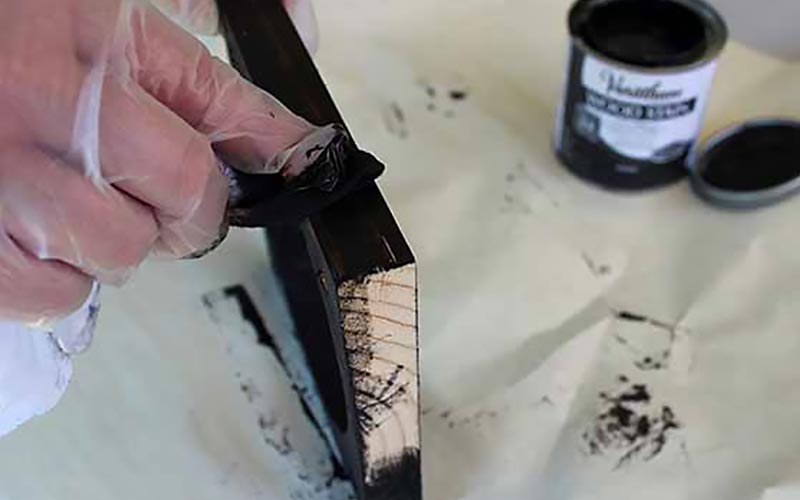 Wearing gloves, use a rag to stain the wood. Allow to dry according to directions.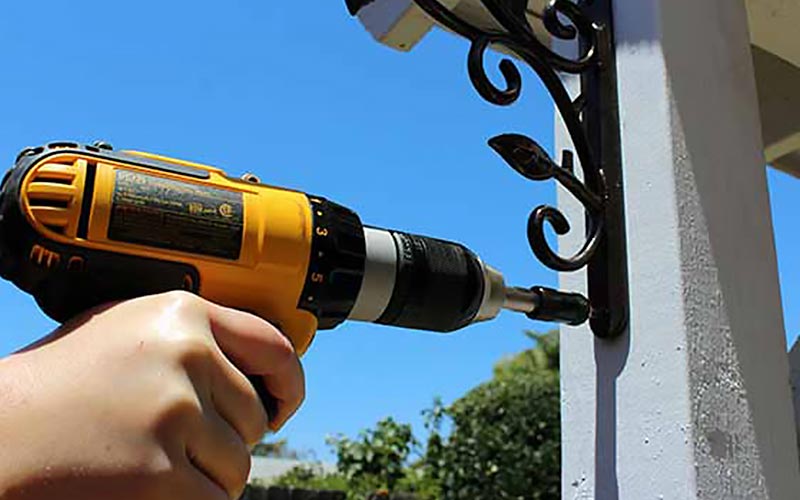 Install a hook or hanger from which you will hang your vertical system. It can be in a ceiling or along a wall, depending on where you plan to hang it.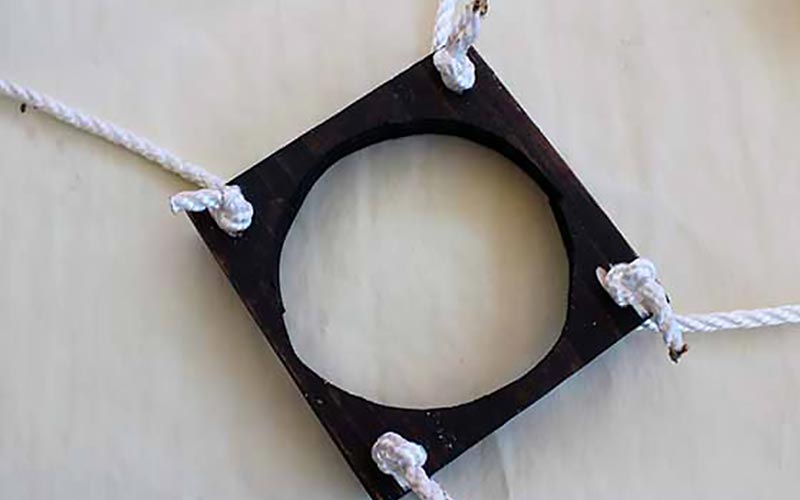 Cut four pieces of rope. The length depends on how long you want your system to hang, but each piece of rope should be the same length.
Tie a knot at each end of the rope and thread the other end into each hole of one of the tiers.
Tie another four knots into each rope about 12 inches from the first tier.
Thread another tier on top of the knots. Repeat for however many tiers you made.
8
Hang Tiered Plant System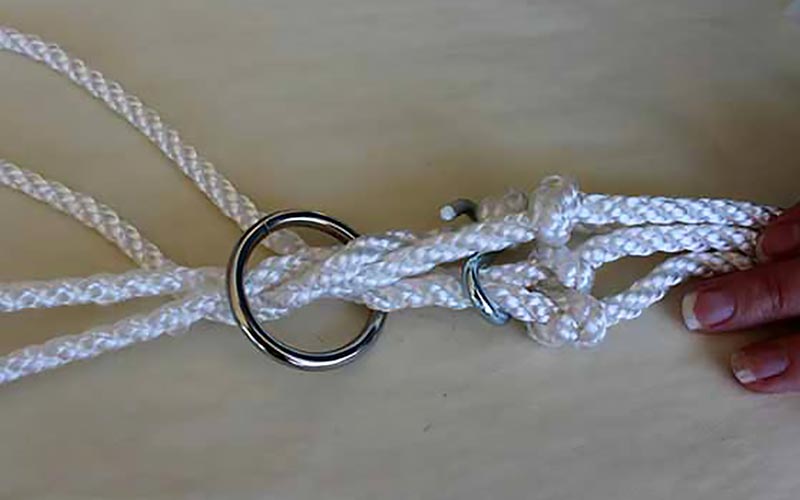 Weave the top of the four rope pieces through a metal O-ring.
Knot the ropes together and hang the metal O-ring from your hanger.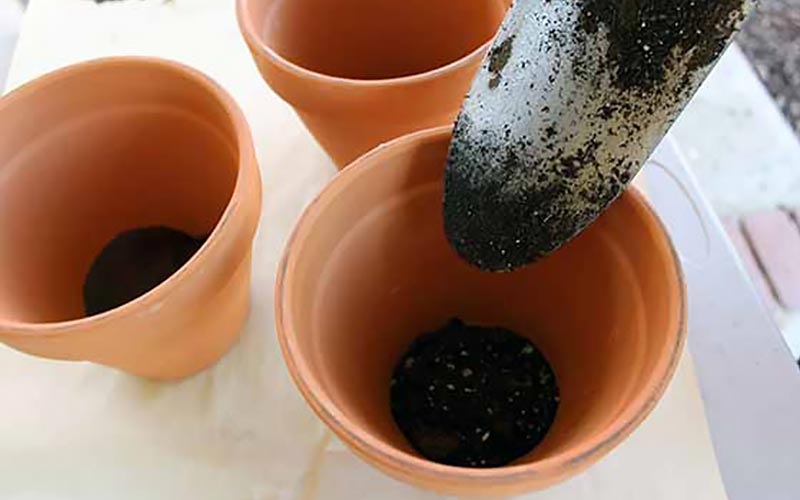 Fill your pots with potting soil and plants of your choice.
Water well.
Place pots into each tier, ensuring they fit tightly.
Explore More on homedepot.com