Time Required:

Under 2 hours

Difficulty:

Beginner
---
Garages have to store so many different kinds of equipment, including gardening and lawn care tools, recycling bins, automotive tools, cleaning supplies, home improvement tools and materials, sports gear and general hardware, not to mention your car. This guide will detail the specific types of shelving and cabinets you need to regain control of an overwhelmed garage, along with instruction on how to install them properly.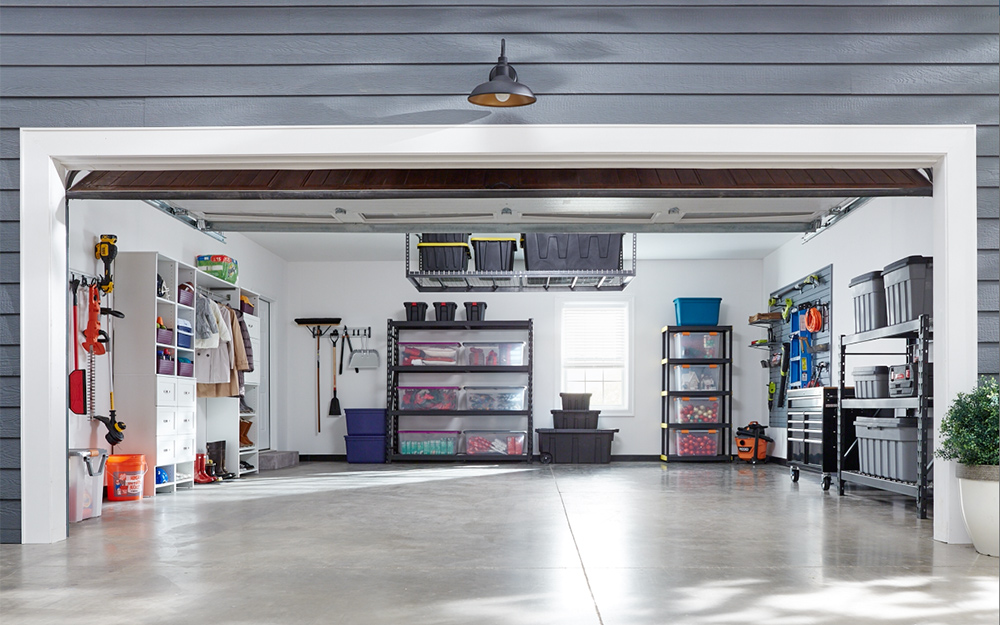 Sturdy wire racks and wood cabinets make a nice combination of open and closed storage.
Choose from shelving made from different materials such as steel, plastic, or wood depending upon the desired strength. Check the manufacturer's instructions for the weight limit of each shelving system.
Shelving is ideal for storage of items that you frequetly use and need easily accessible.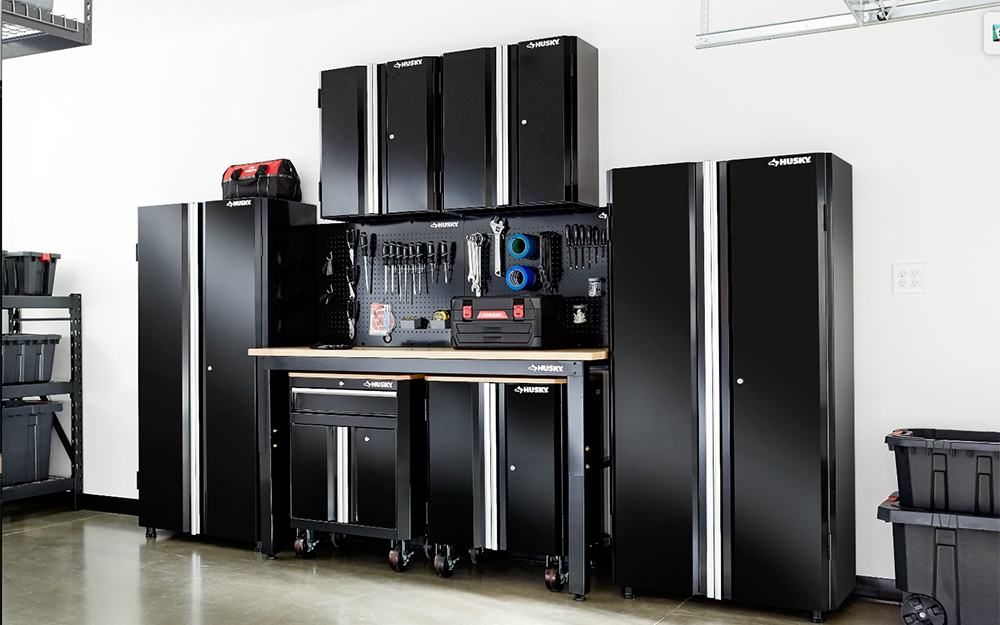 Stack and store tools and supplies using a heavy-duty steel cabinet system.
For drawer units, look for those that ride on ball-bearing glides.
If you don't want to commit to a storage layout, invest in cabinets with wheels so you can move them to fit your needs depending on each project.
Choose cabinets made from materials of different strengths, including aluminum, plastic, steel and more. If you frequently use your storage units and are often in and out of your garage, you may want cabinets with higher durability.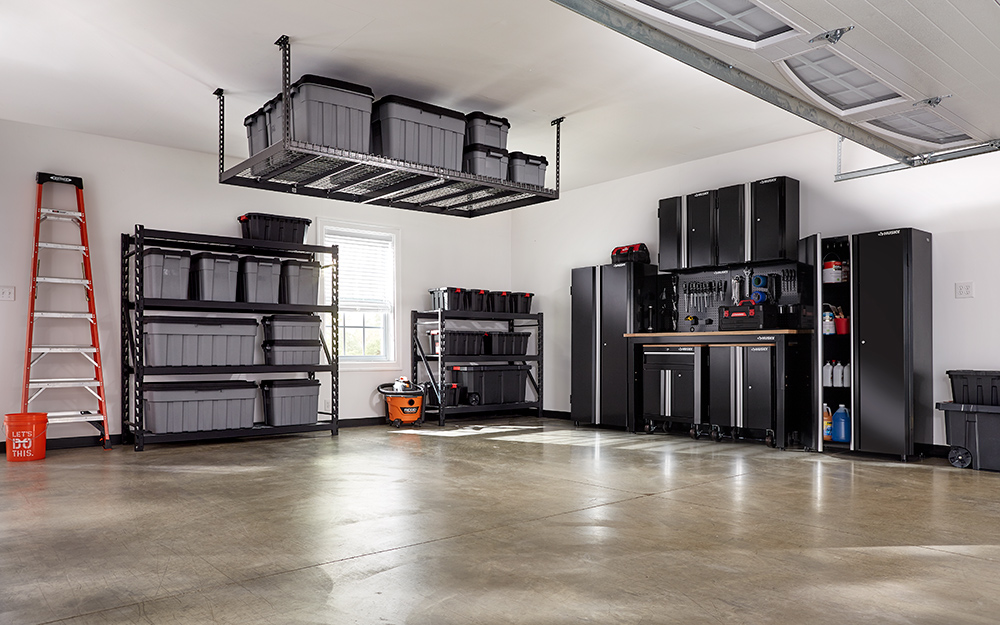 A combination of modular closed storage units and shelves transforms empty wall space into a balanced, all-purpose storage solution for garden supplies, recreation gear and home improvement implements.
Choose from freestanding or wall-mounted cabinets depending upon the size of your garage.
Freestanding cabinets offer a lot of storage space and don't require any installation, but they do require floor space. Don't forget to allow space to fully open the doors.
Wall-mounted cabinets offer smaller amounts of storage space to hold your supplies, but they take advantage of often-wasted wall space. You will likely need a friend to help you safely install wall cabinets.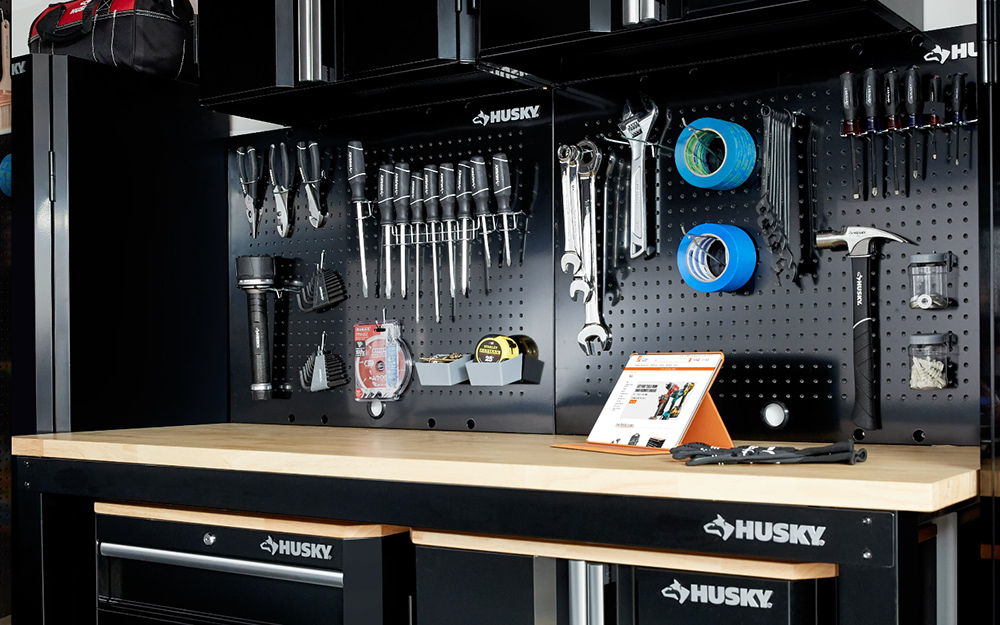 Hang a peg board to turn a wall into a vertical shelf. They also provide a contrast color to your walls that makes the tools more visible while adding a large splash of color.
If you are hanging peg boards on drywall, install 1-inch furring strips first so there's room behind the board for the foot of the hooks.
If you like the benefits of a pegboard but need more room or desire to store larger tools such as shovels or power drills, consider installing slatwell panels or a track system.