Project Guide
Grow Vitamin-W: DIY Wheatgrass
Time Required:

Under 2 hours

Difficulty:

Beginner
---
If you're one of the many fans of wheatgrass juice, you'll be happy to know that you can easily grow your own from seed in just a week.
Even if you don't make it into juice, wheatgrass makes a lovely addition as a centerpiece, adding a bright pop of green. It's often sold as cat grass because some cats are fond of munching on it, too. If you're ready to grow your own, here's how to do it.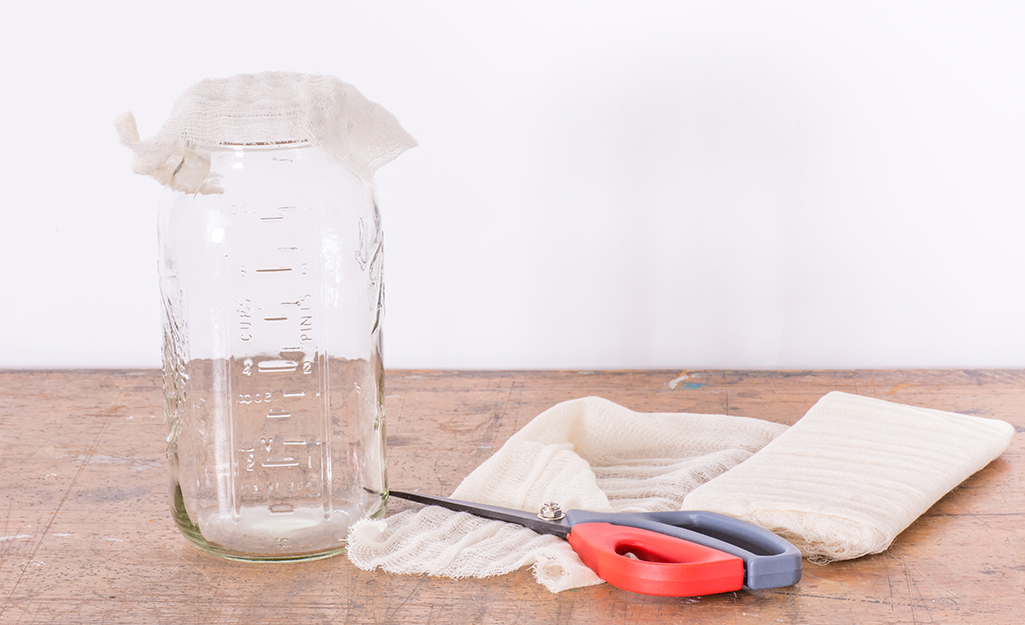 Cut a double layer of clean cheesecloth so that it covers the opening and rim of a 64-ounce Mason jar. Be sure you have enough cloth to be held in place when the ring is sealed.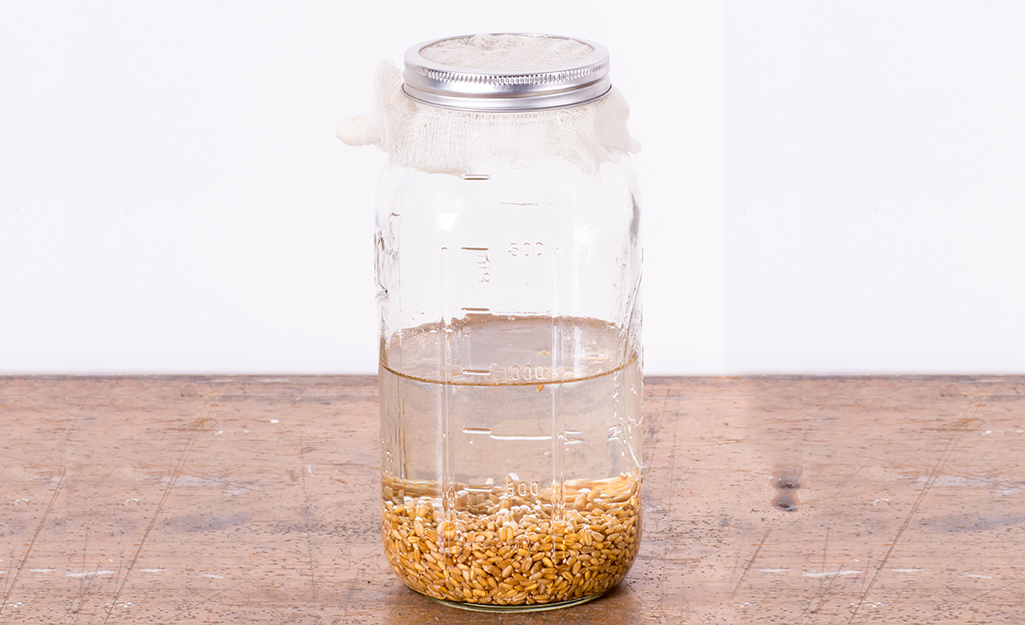 Place one cup of seeds in the Mason jar, cover with water, place the cheesecloth over the opening and secure with the lid ring. Let the jar sit overnight; the seeds will have a higher rate of germination if you soak them before planting.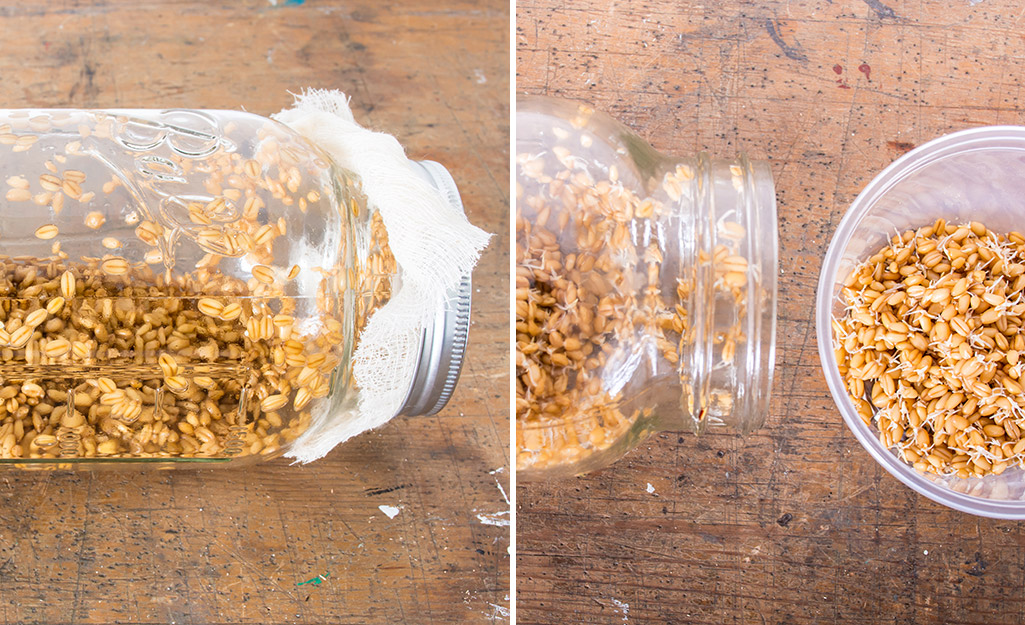 Using the cheesecloth as a strainer, pour the water off of the seeds. Place the jar on its side. After eight to 12 hours fill the jar with water, swirl the seeds around and drain again. Repeat rinsing and draining every eight to 12 hours until seeds sprout tiny tails in two to three days.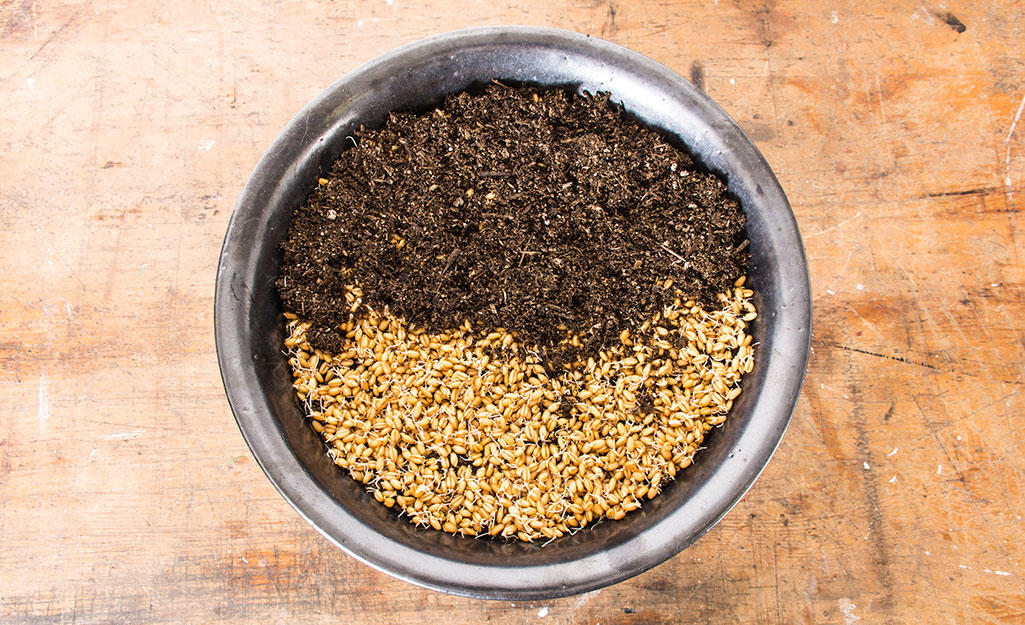 Put potting mix in your container. You can use shallow trays with as little as 1/2 inch to 1 inch of soil or deeper containers with more soil like the one we're using. Level the soil, then evenly spread the seeds on top. Cover with a thin layer of soil.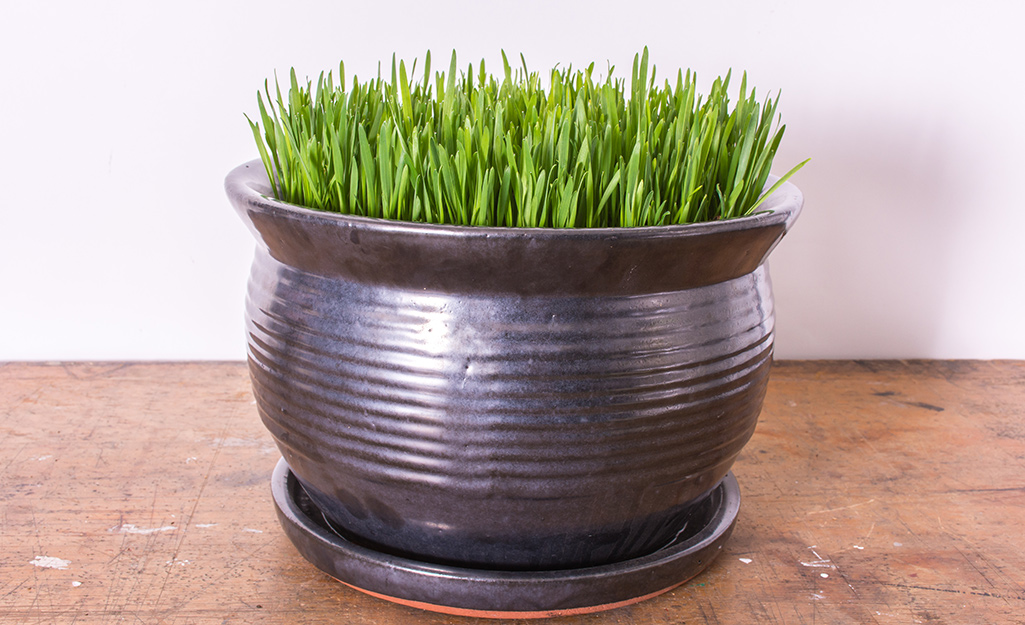 Keep the soil and seeds moist, but not saturated, while you wait for the grass to grow.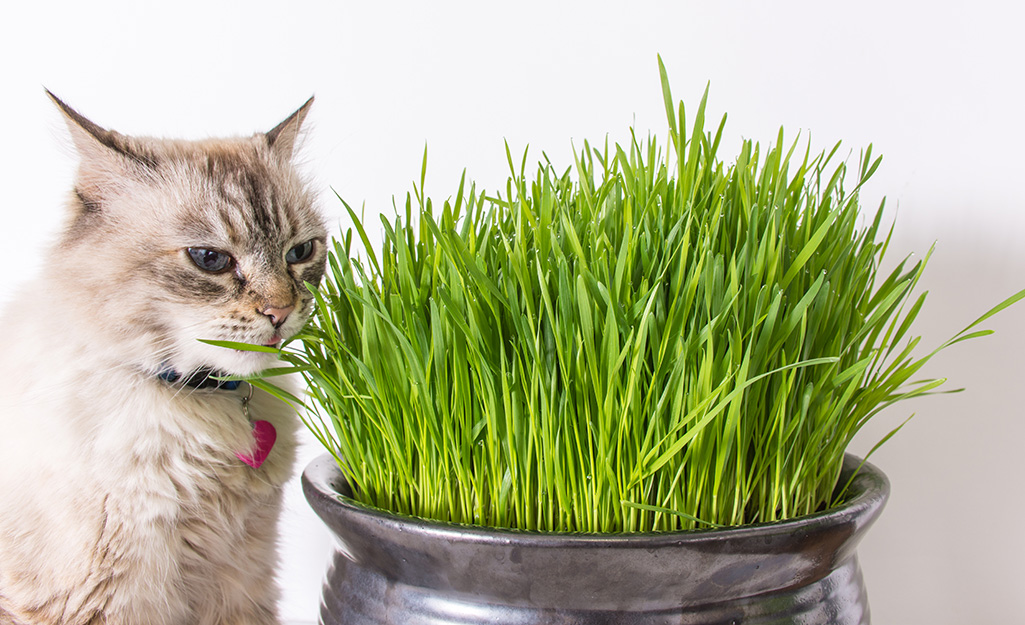 The grass is ready for harvest when it is about 4 inches to 6 inches tall. Use scissors to cut the grass just above the roots.
Tip: If you have a cat that likes to nibble on wheatgrass, grow the grass in a low or heavy container that they won't be able to tip over.