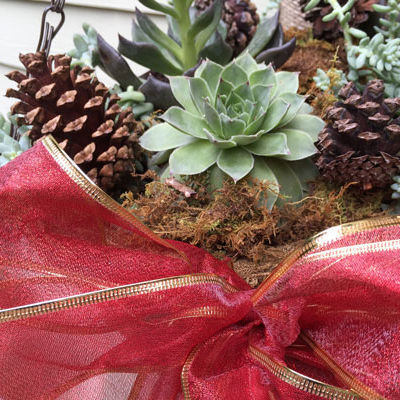 Getting your Christmas decorating in order doesn't have to be a chore. In less than 30 minutes, you can make easy succulent baskets that will brighten up and transform your doorway or hallway during the holidays.
You can also create a festive terrarium to look like an ornament to hang around your home. If you don't have a terrarium, you could also use glass hurricane lanterns, glass beverage dispensers, glass bowls or large quart mason jars. There are lots of possibilities.
1
Poke Holes in Plastic Saucer
To get started, place the fern moss cone or hanging basket on top of a Homer bucket to help steady the planter. With a sharp pen, poke drainage holes in the bottom of your plastic pot saucer and insert inside the basket.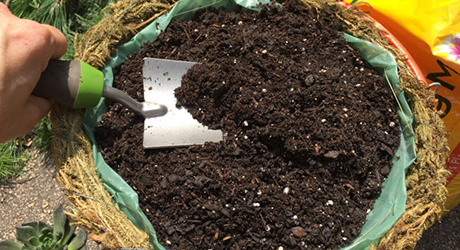 Next, add your cactus potting mix to the basket.
3
Arrange and Plant Succulents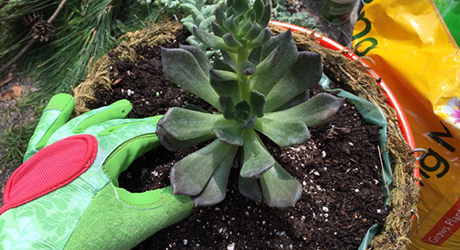 Plant your succulents, using the larger ones as the focal point, and then arrange them in your basket.
4
Tuck in Sheet Moss and Pinecones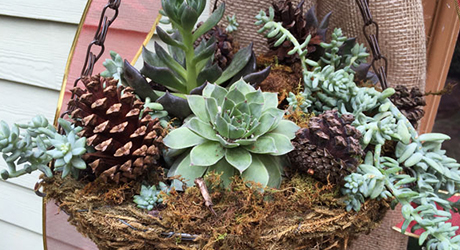 Carefully add sheet moss around the succulents. Now hang the basket and strategically place the pine cones.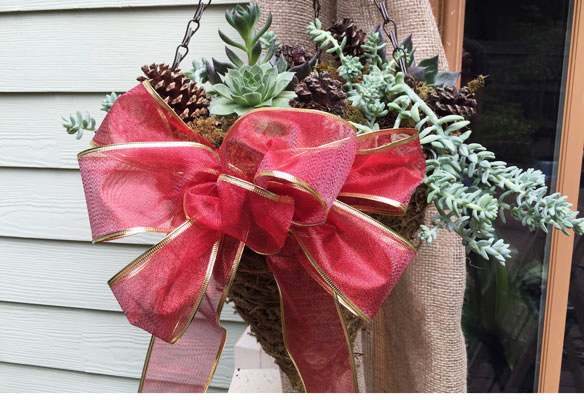 To finish off your succulent basket, secure the ribbon with floral wire or a bag tie. Read on to learn about the terrariums and other holiday decorating vessels for succulents.
6
Make an Ornament Terrarium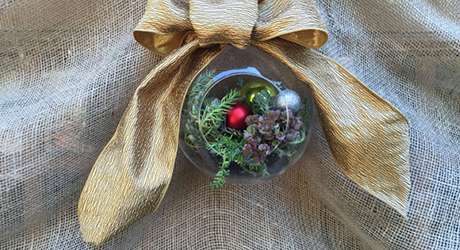 If you decide to make a terrarium, just add the succulents (we used a sedum succulent tile sold at the Garden Center) and ornaments as additional embellishments, and then top it off with ribbon.
7
Create a Lantern Terrarium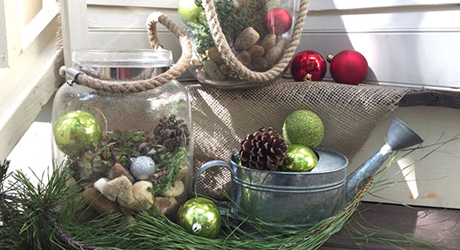 For hurricane lantern terrariums, just add your blooms with additional cactus soil. You can also add pond pebbles for height (we took them right out of our yard). Finish off your lantern terrariums with colorful ornaments and pine cones and you're holiday decor is ready for prime time.
Explore More on homedepot.com