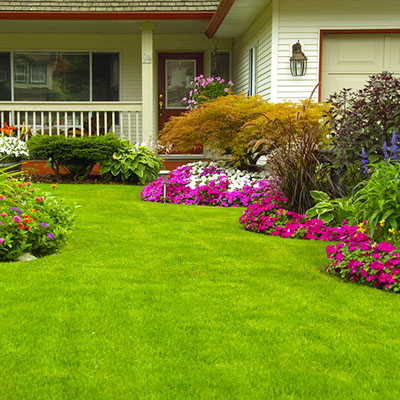 One of the most overlooked tricks in lawn maintenance is lawn aeration. This task keeps your yard fresh and healthy while promoting growth. This guide explains how and when to aerate lawns each season.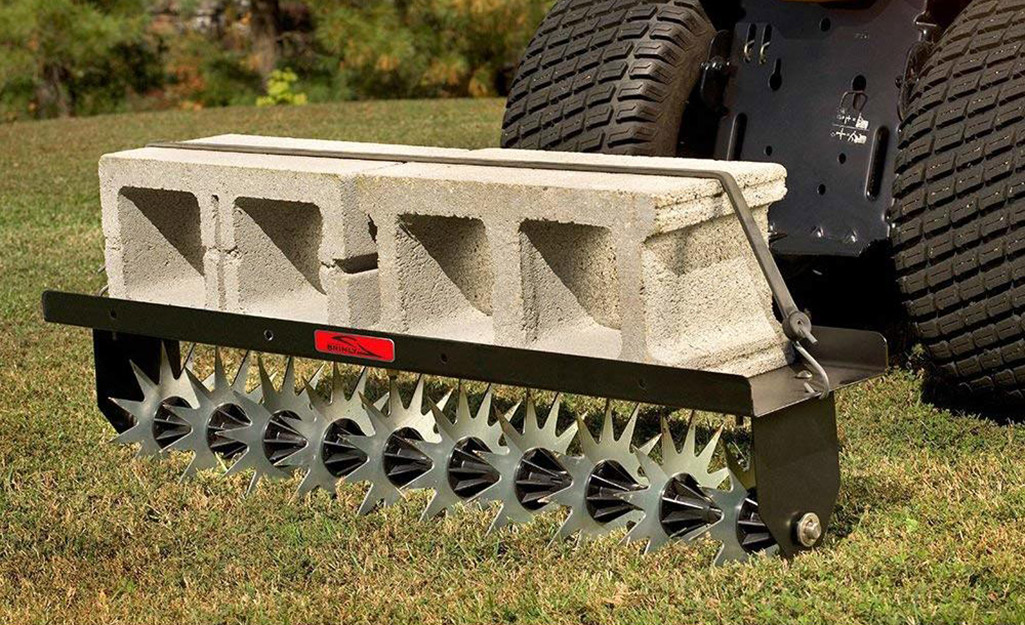 Over time, grass and soil can become compressed and compacted. This creates thatch, which is a thin layer of dead and decomposing grass between growing soil. 
As thatch grows, it prevents air, water and fertilizer from getting to the roots of your grass. This causes it to grow thinner and die.
Aeration makes holes in the lawn and loosens the soil beneath. This lets oxygen, water and important nutrients reach the roots, resulting in lush, green grass.
2
When to Aerate Your Lawn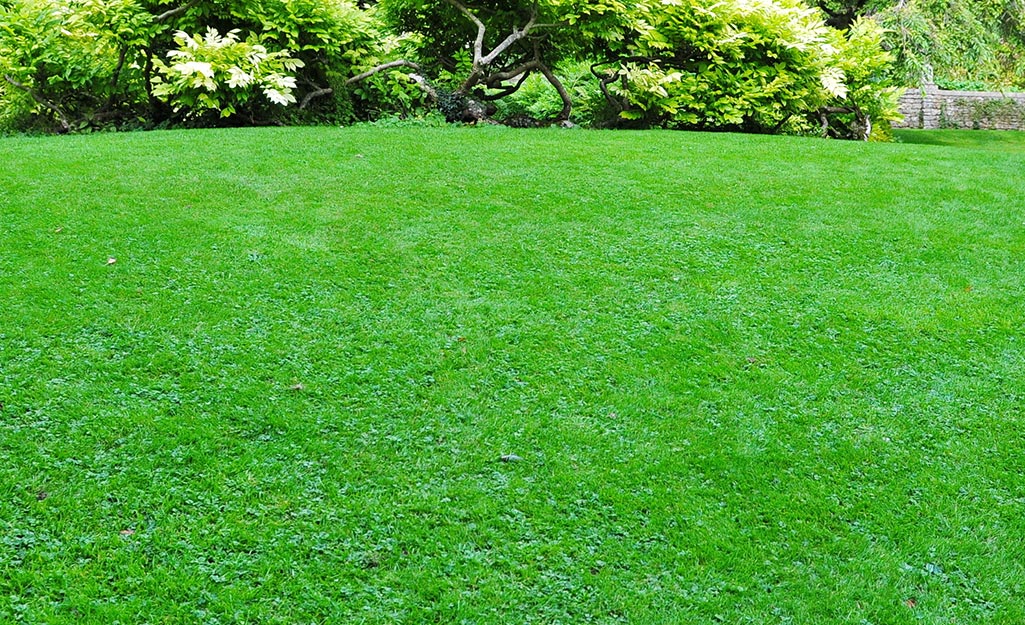 Consider aerating your lawn if it is thin and brown and you have trouble growing grass
This is also a good option if your grass is subject to heavy foot or vehicle traffic.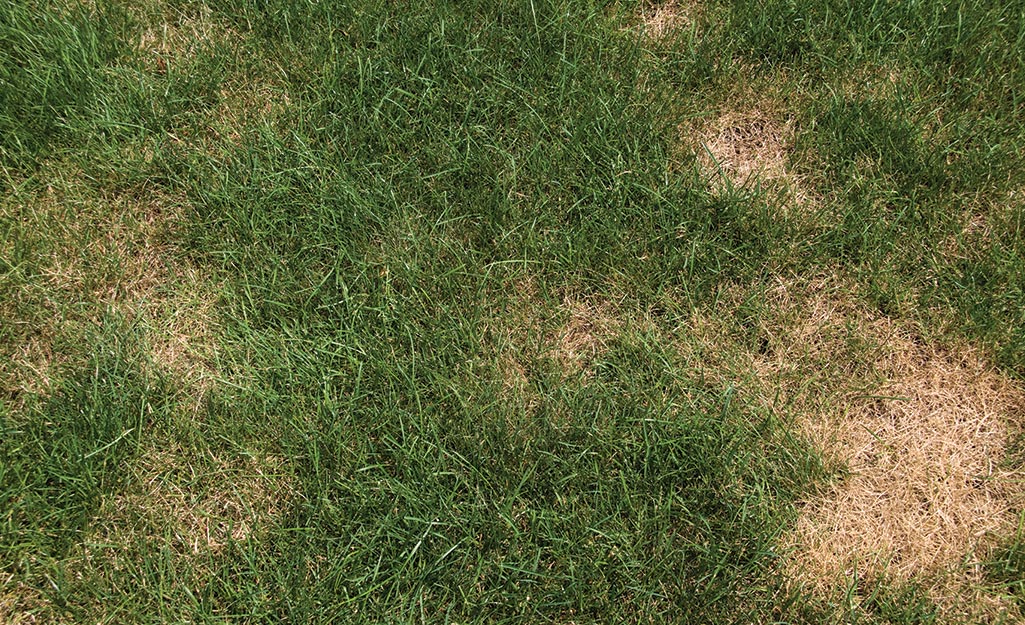 Thoroughly water your lawn a day or two before you begin the aeration process. 
Apply at least one inch of water.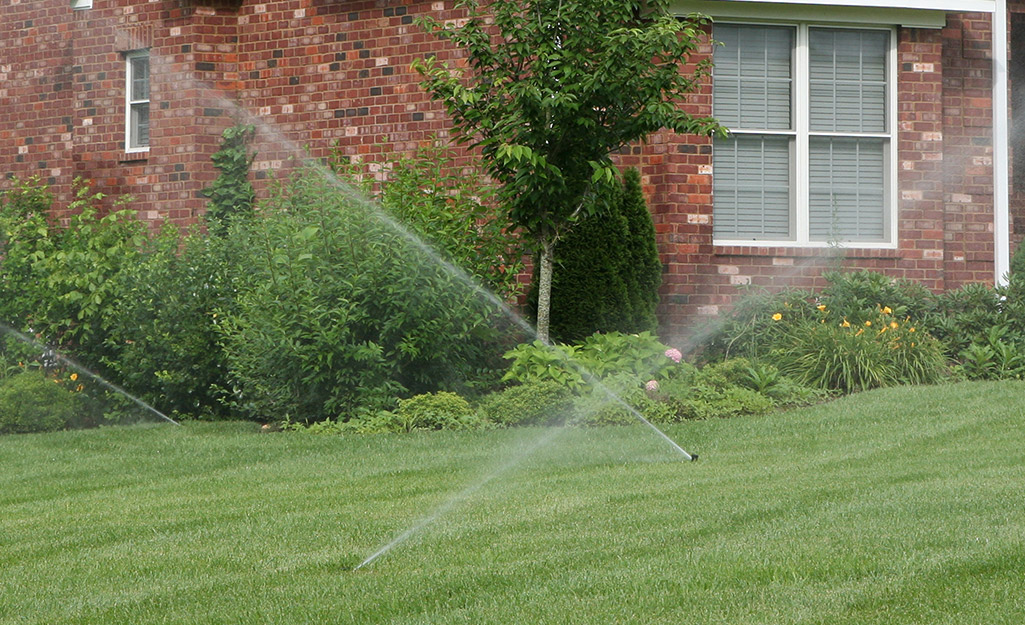 Use irrigation flags to flag any area of the lawn that contain hidden objects like tree stumps or irrigation heads.
This will help prevent you from running over them with the lawn aerator.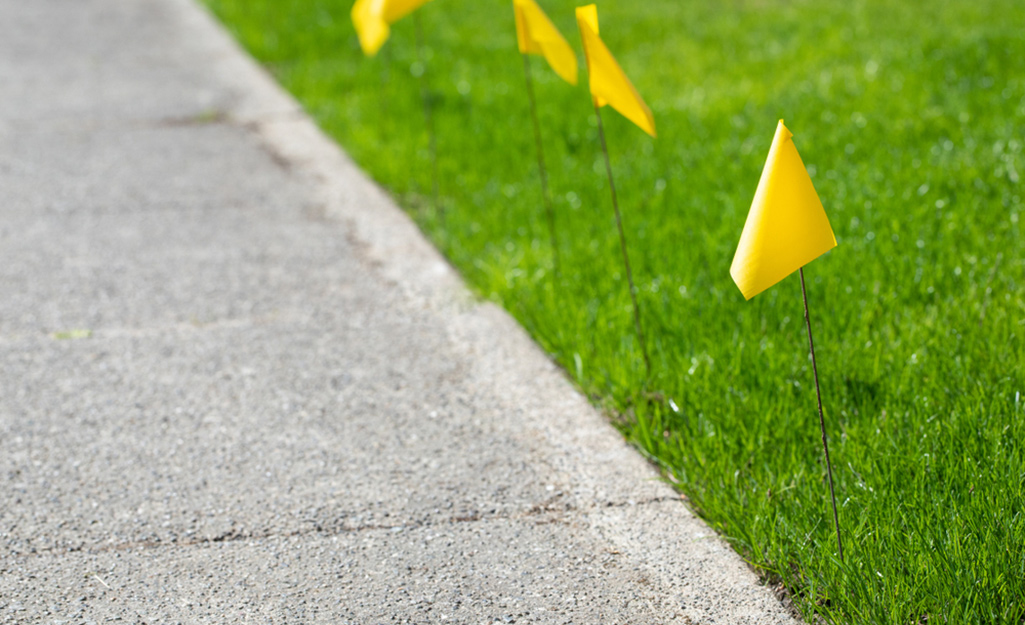 Whether you're using a core aerator or a steel spike aerator, you should cover the lawn completely in one direction and go back over it in a perpendicular motion.
Spike aerators punch holes in your lawn as you go, while core aerators work to remove grass and soil plugs. We recommend leaving these plugs to decompose on their own, which will probably take about a week.
Tip: A steel spike aerator is ideal for small yards, while a core aerator is designed to handle bigger spaces. Both of these are available at The Home Depot Tool Rental Center.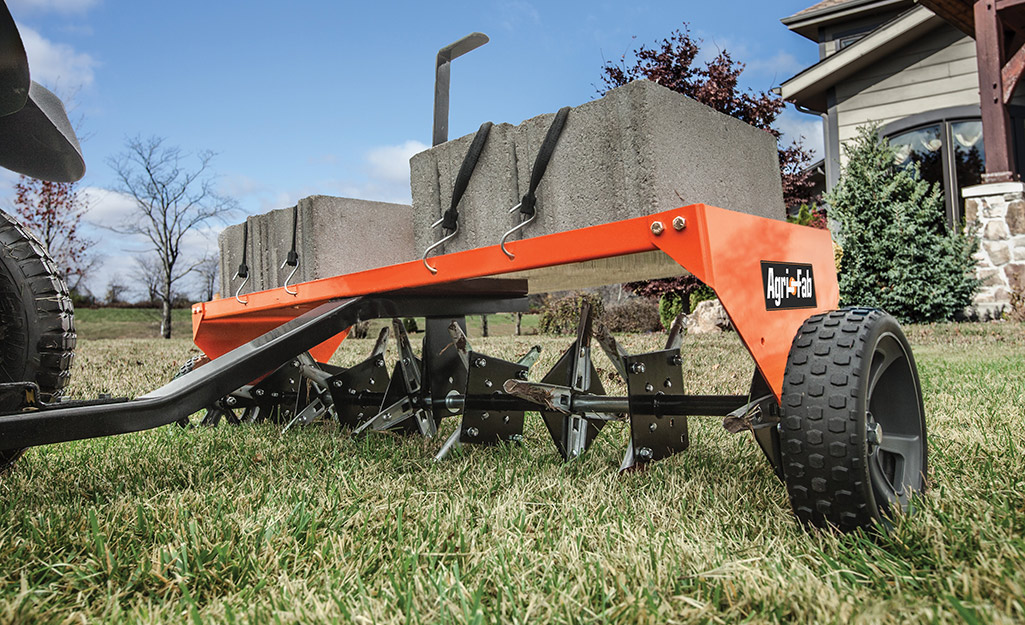 Once you're done aerating the lawn, apply grass seed and fertilizer. 
Lawn fertilizing is an important task that keeps the soil moist and helps it absorb the nutrients.
Rent tools and trucks for any project at The Home Depot. Visit your local store to rent aerators. 
Explore More on homedepot.com