Build your own chic home storage system with a cube organizer. Cube organizers store away small items and clutter while looking stylish and modern. In this guide, you will learn how to create an affordable, custom cube organizer that holds two 12-inch cubes, making it perfect as an entryway or mudroom storage solution.

A 1-inch x 12-inch x 8-foot common board will serve as all the wood you need for this project. You will need to cut two 24 3/4-inch sections, two 17-inch sections and one 12-inch section. There should be approximately one half-inch length of common board left over.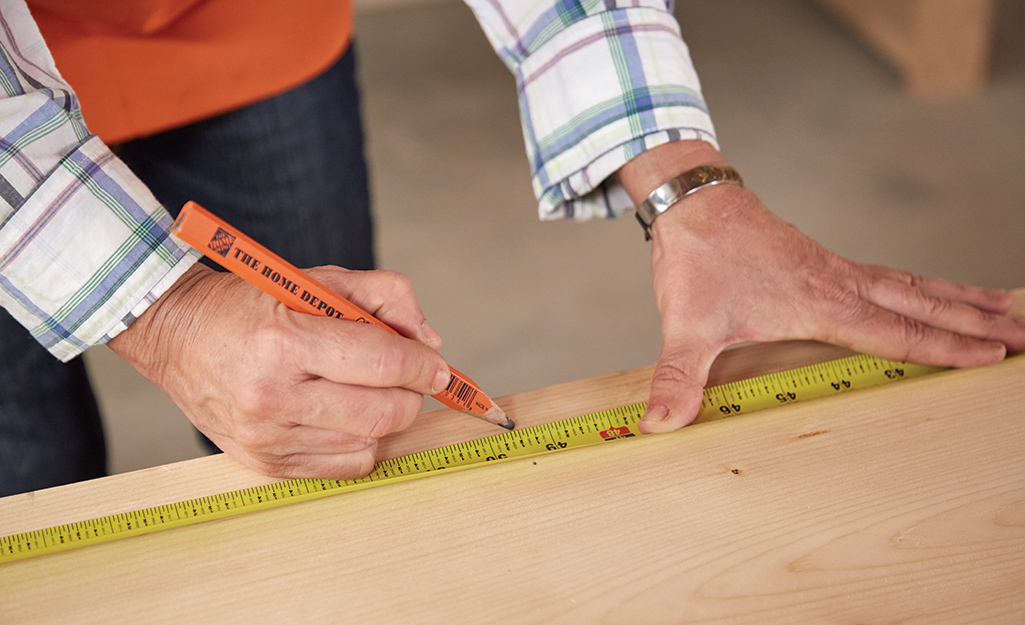 Using a measuring tape and pencil, measure and mark the cuts on the wood, per the cut list.  
Tip: Cut one piece at a time, then use the cut piece to measure and mark the next piece of the same size to ensure they are of correct, equal size.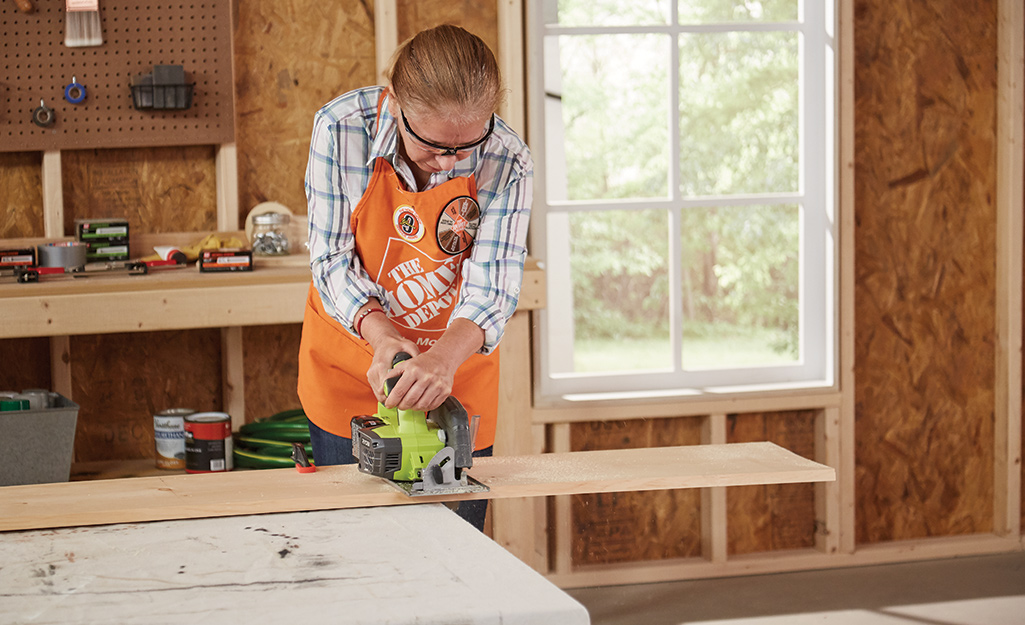 Once the cuts are made, sand the cut edges and any other rough sections with a sanding block.
4
Stain or Paint the Boards (Optional)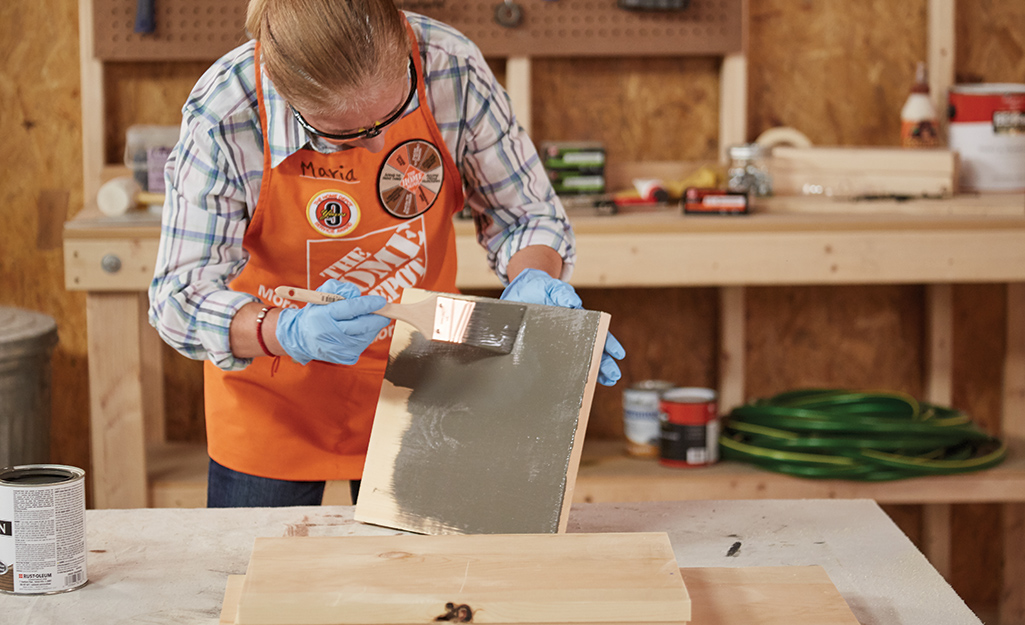 Follow the stain or paint manufacturer's directions for exact dry times.
5
Assemble the Cube Organizer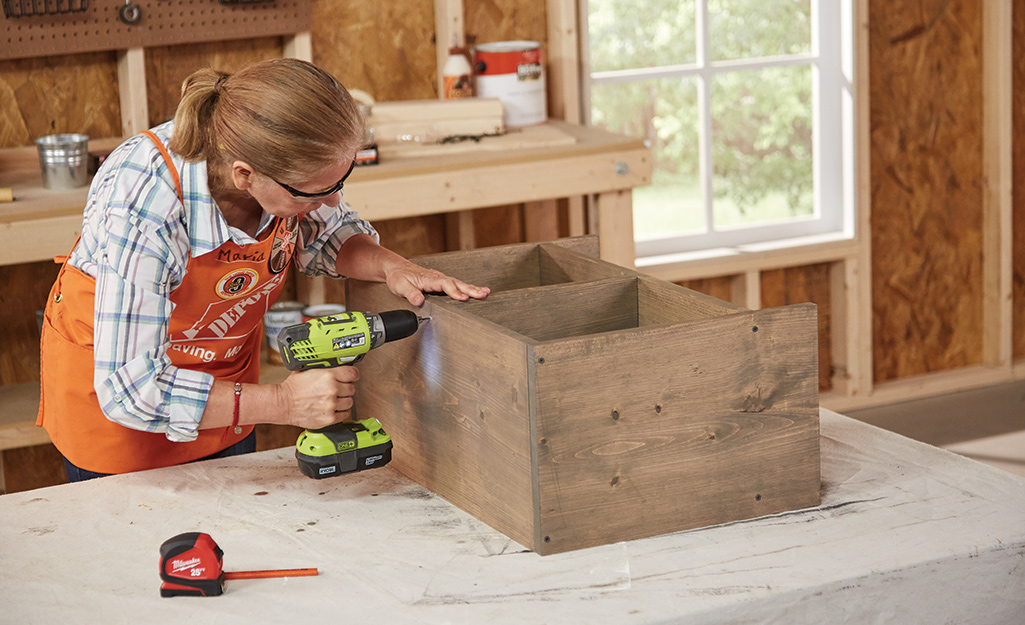 Stand one 24 3/4-inch board the 17-inch boards so that it is flush with the ends of the 17-inch boards. 
Pre-drill holes through the 17-inch boards into the 24 3/4-inch board, and then secure the boards with wood screws. 
Position the remaining 24 3/4-inch board so that it is between the 17-inch boards and 12-inches below the other 24 3/4-inch board. Use the 12-inch board that will serve as the divider to help you measure the distance between the boards. 
Pre-drill through the 17-inch boards and secure the second 24 3/4-inch board with wood screws. 
Place the 12-inch divider board vertically in the center of the bench.  
Pre-drill and secure the divider with wood screws through the top and bottom of the 24 3/4-inch boards.
6
Add Storage Cubes and Enjoy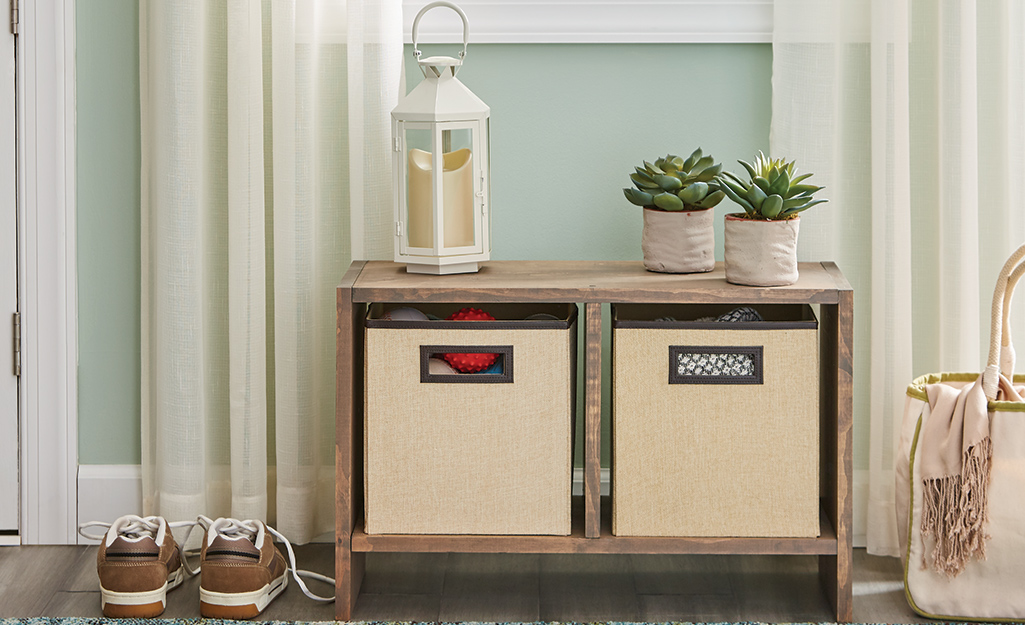 Decorate the top of your new cube organizer with a table lamp, plants or other home decor.
For more projects like this one, sign up for a DIY workshop at The Home Depot nearest you.
Explore More on homedepot.com