Project Guide
How to Build a Decorative Wooden Ladder
Time Required:

Under 2 hours

Difficulty:

Beginner
---
Build a simple DIY ladder out of pine so you can display your beautiful blankets or throw rugs instead of folding and stacking them away. This wooden ladder can also be used in the bathroom with towels to save cabinet space.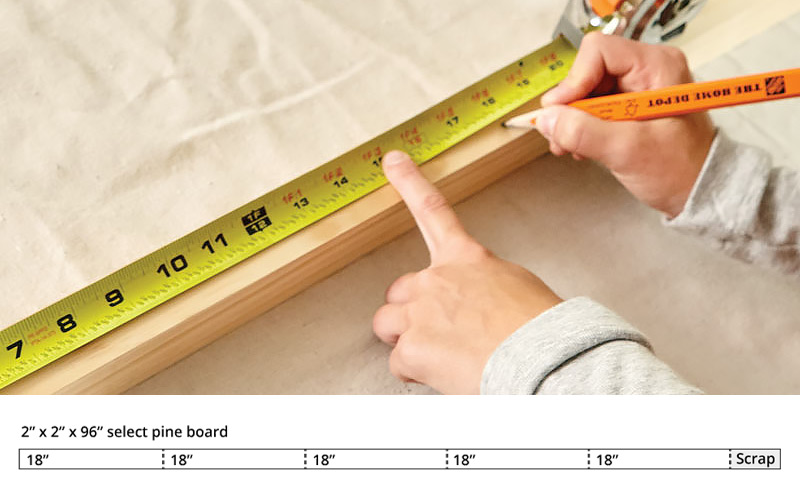 Using the measuring tape, measure and mark the cuts every 18 inches on the 2- x 2-inch x 8-foot select pine board.
You will have a total of five sections, 18 inches in length each.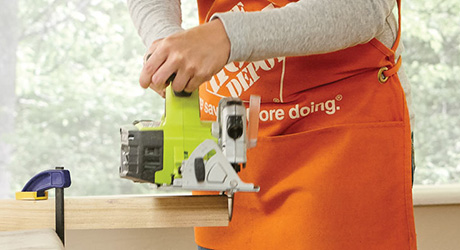 Use a circular saw and clamps to make the marked cuts on the select pine board.
Use sanding block to smooth any rough edges.
DRILL HOLES FOR ATTACHING RUNGS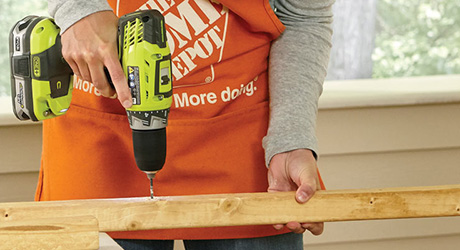 Mark five holes 12 inches apart and 12 inches from each end on each of the 2- x 2-inch x 6-foot select pine boards.
Carefully pre-drill a hole for each using the 1/8-inch drill bit.
Make sure the hole goes all the way through the board.
DRILL HOLES INTO EACH RUNG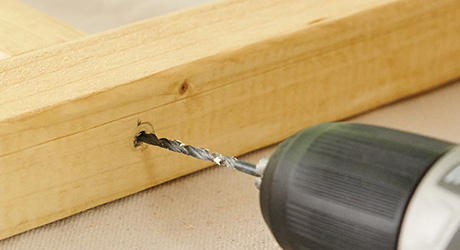 Hold each rung against the pre-drilled holes and "re-drill" through the holes.
Use the holes you just drilled as guides so that there are aligning holes in each rung.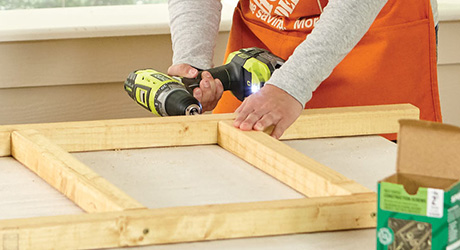 Screw 2-inch wood screws through each side into the end of each rung.
Drill all the way in to complete.