Project Guide
How to Build a DIY Christmas Tree Stand
Time Required:

Under 2 hours

Difficulty:

Beginner
---
Dress up your Christmas tree stand for the holiday season. Pros and beginners alike will find it easy to make an attractive DIY Christmas tree stand in under an hour. The estimated cost of materials, not including tools and paint or stain that you may already have, is around $30. This DIY project comes apart for storage and can be re-used year after year.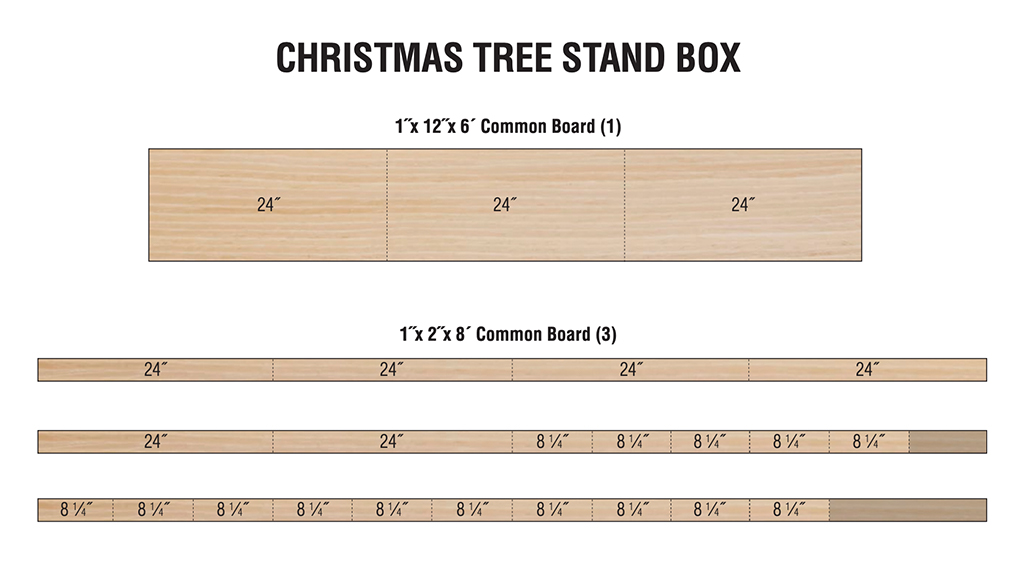 You will need:

One 1- x 12-inch x 6-foot common board
Three 1- x 2-inch x 8-foot common boards
One pack of 1 1/4-inch brad nails
One pack of 2-inch corner braces
Tip: Cut pieces one at a time. Then measure and mark the next piece off the remaining scrap to ensure that all pieces are the correct size.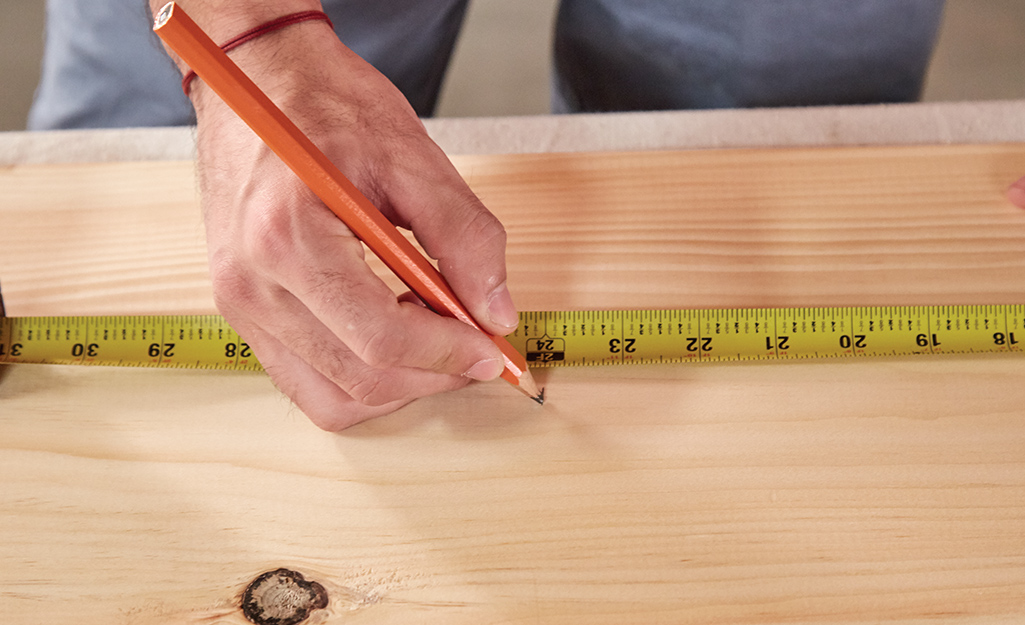 Using the measuring tape, measure and mark cuts on the wood according to the cut list.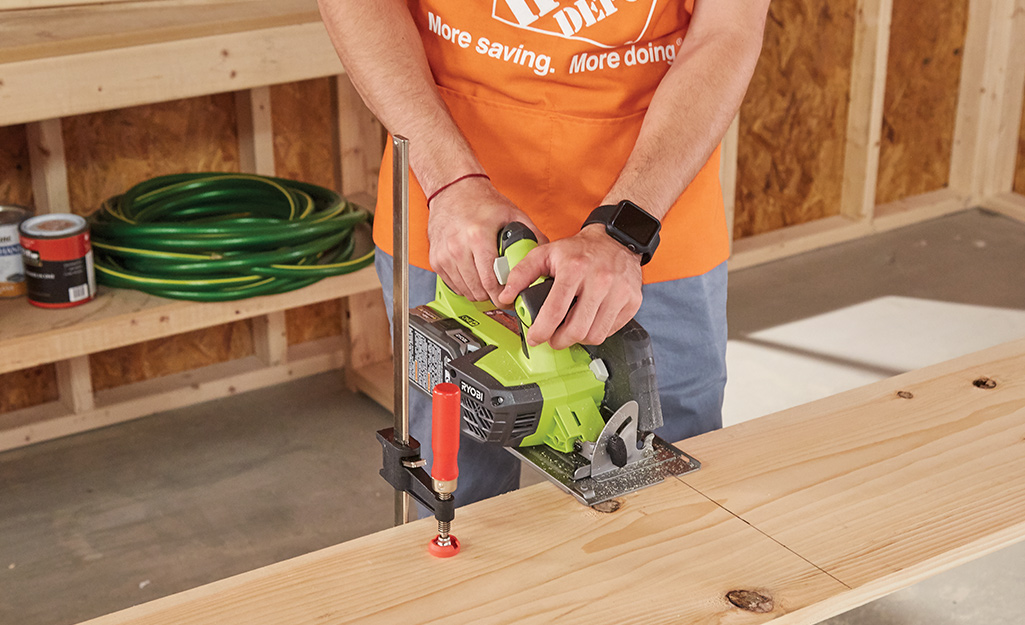 Use a circular saw to make the cuts on the wood.
Tip: Use a sanding block to smooth any rough edges.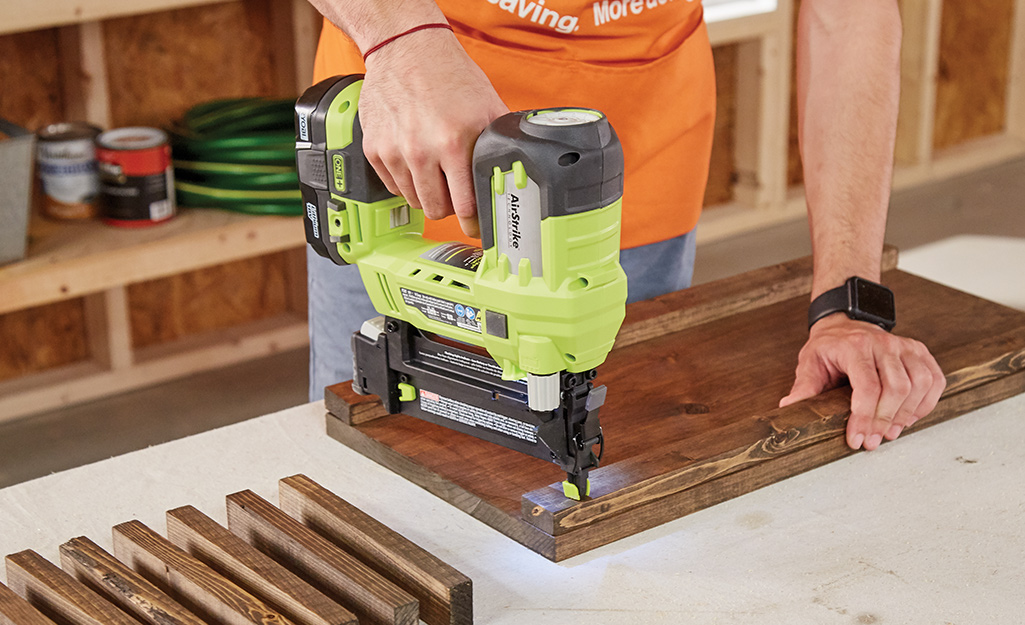 On top of the 1 x 12-inch sections, create a frame with the 1 x 2-inch sections. The 24-inch sections make the top and bottom of the frame. The 8 1/2-inch sections make the side of the frame.
Next, evenly space the remaining three 8 1/2-inch sections vertically inside the frame.
Once you have the shape, secure with brad nails using an 18-gauge brad nailer.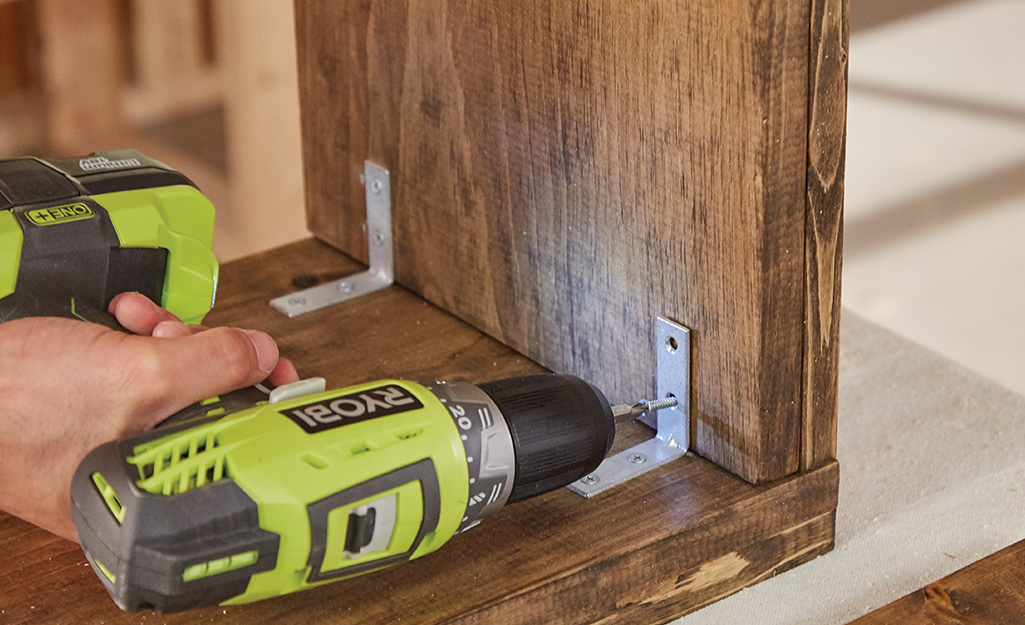 Using corner braces, attach the panels together so that the side faces butt up to the front face.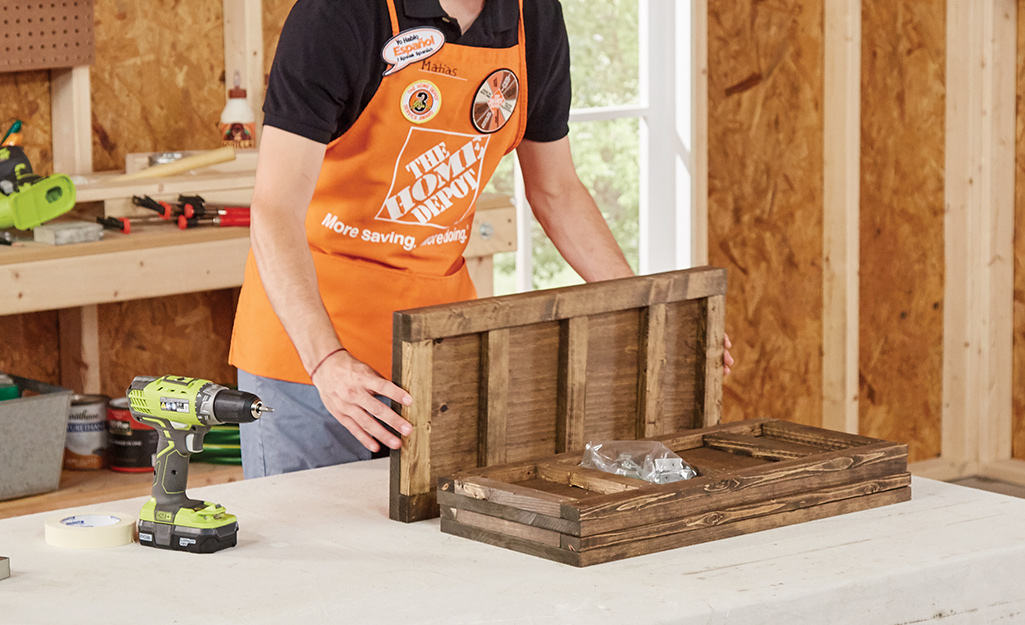 When it's time for storing the Christmas tree stand box, unscrew the four corner braces and place the hardware in a plastic bag.
Tape the plastic bag to the back of one of the 24-inch pieces, so you can find it easily next year.
Set Up Your Holiday Display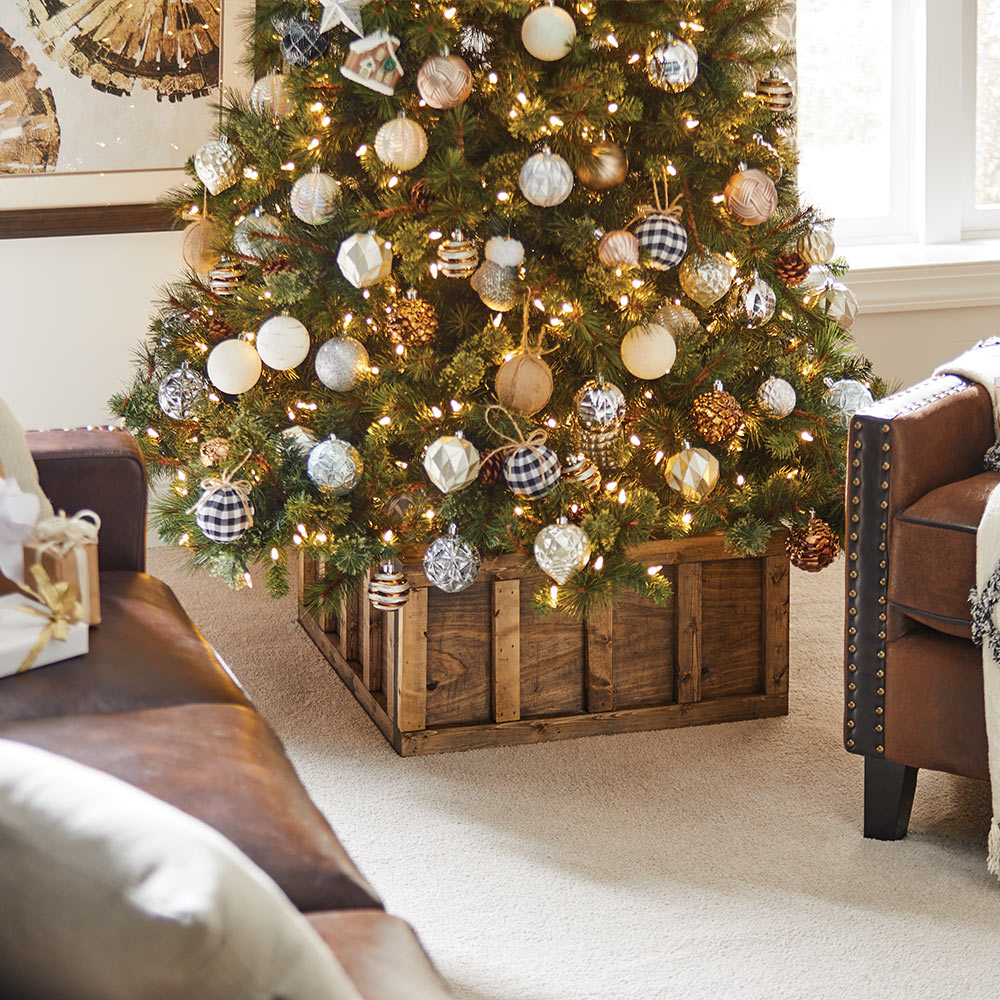 A beautiful and functional Christmas tree stand adds style to your holiday decor and serves to set off your tree.
Ready to start your project? The Home Depot delivers online orders where and when you need them.