Project Guide
How to Build a French Drain
Time Required:

Over 1 day

Difficulty:

Intermediate
---
A French drain collects runoff water from your property and channels it to an outlet to help prevent pooling.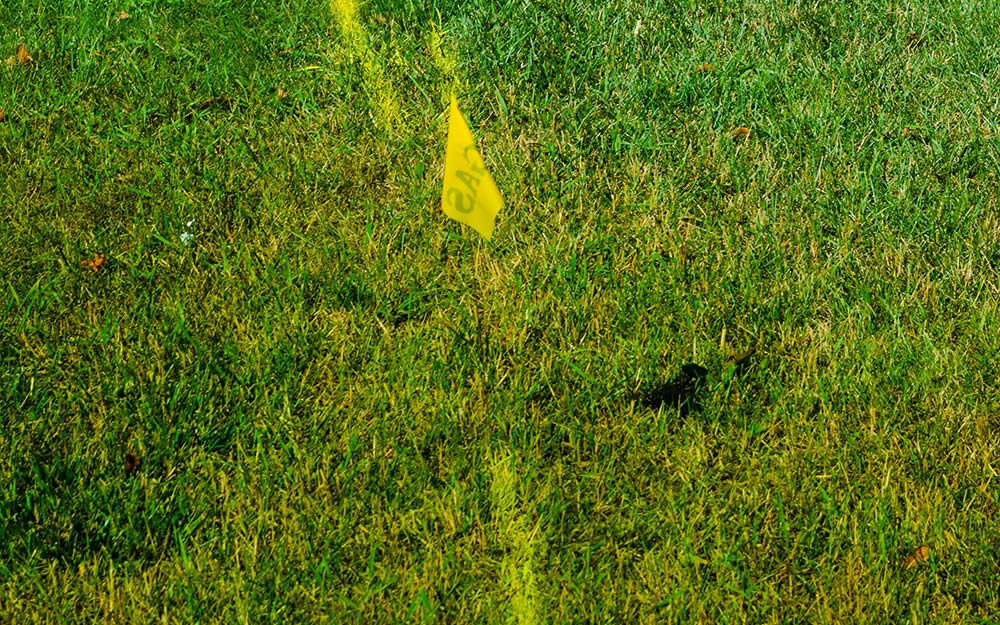 Dig a trench from the area of your yard in need of runoff water relief to an outlet. When picking an outlet, look for retention ponds or other bodies of water, or tap into existing drainage. You can even divert the water curbside if that's easiest.
Depending on the size of your trench, you can handle this step either using shovels or rent a trencher from The Home Depot.
Tip: Always check for underground utility lines before digging.
LINE WITH FILTER FABRIC (OPTIONAL)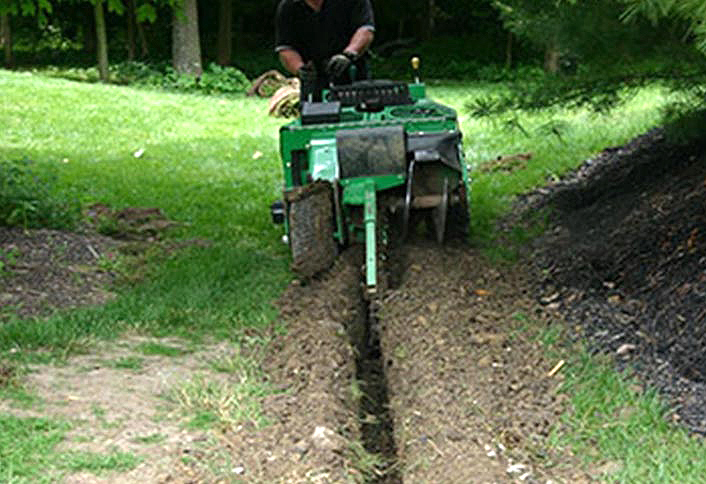 Line the trench with filter fabric to act as an additional filter.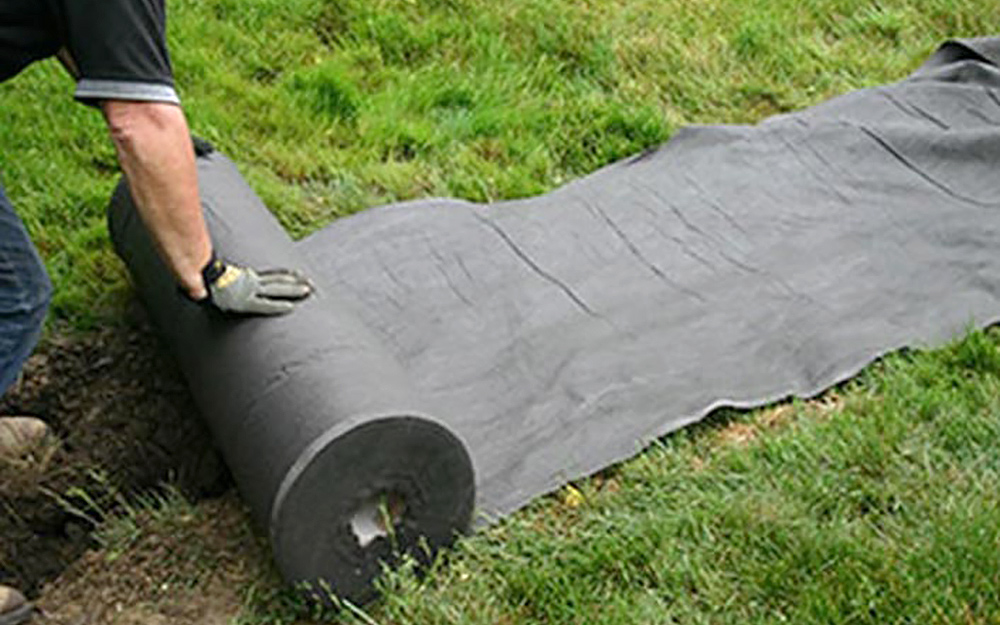 Pour and compact crushed stone through the bottom of the trench (and on top of the filter fabric, if you've chosen to use it). This will act as bedding for the piping.
HOOK UP ALL PIPE CONNECTIONS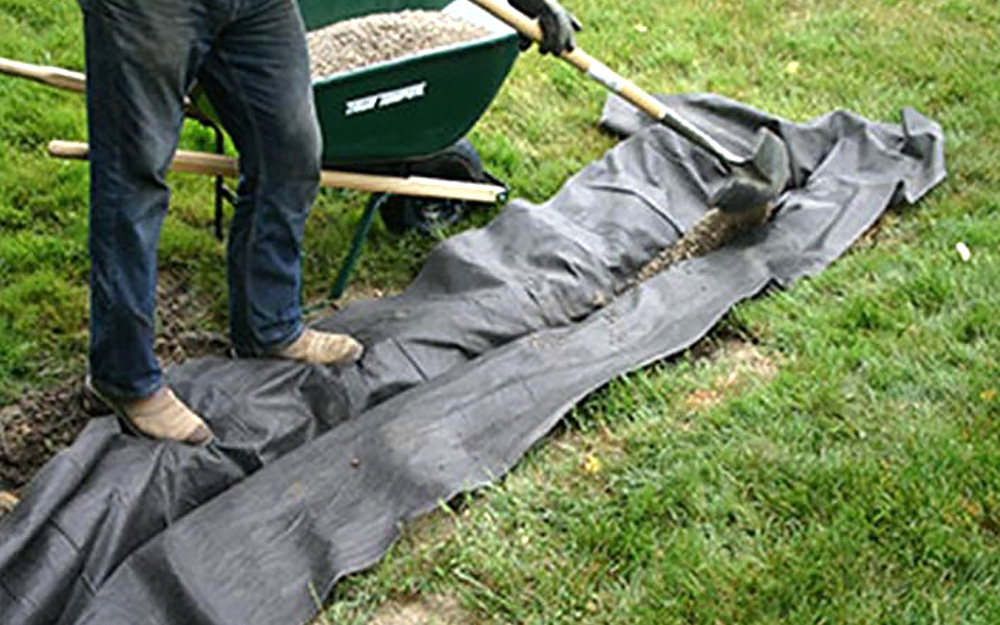 Install the inlet grate at the point where the water pools the most and secure as many fittings as necessary to connect the inlet grate to the outlet point.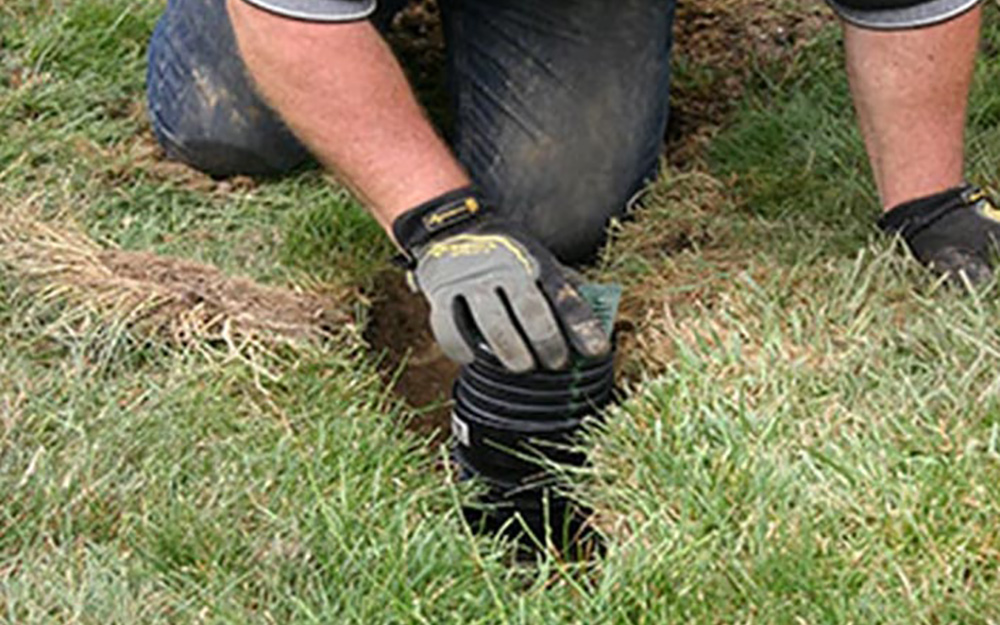 Lay the connected pipe structure in the trench on top of the layer of crushed stone.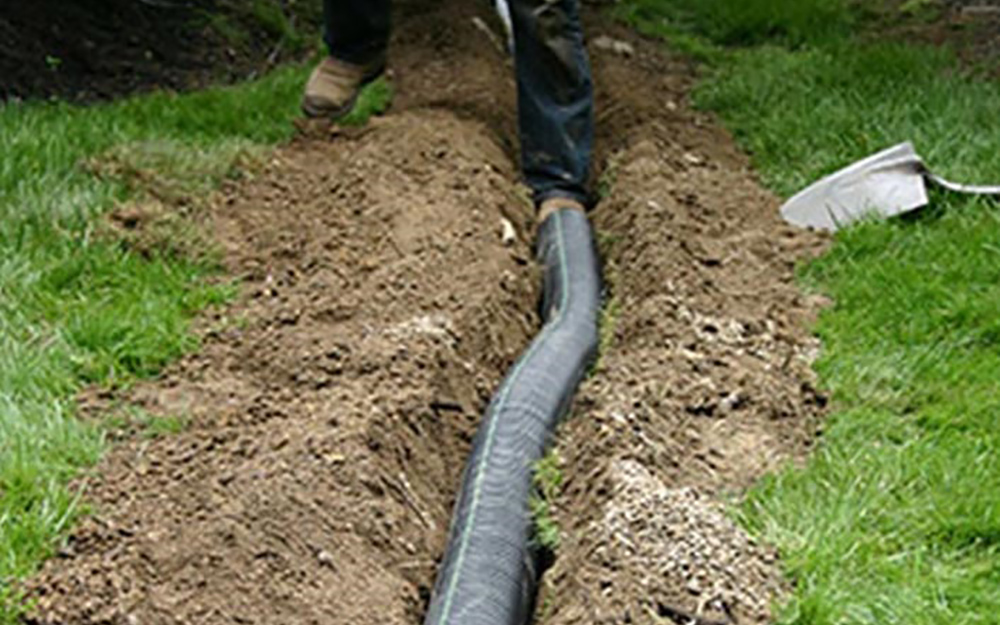 Cover the pipe with about 4 - 6 inches of crushed stone, still not crossing above ground level.
Fill the trench with topsoil and compact to completely cover the entire structure.
Tip: When filling the area around the inlet grate, cover the grate to prevent any stones or soil from falling in.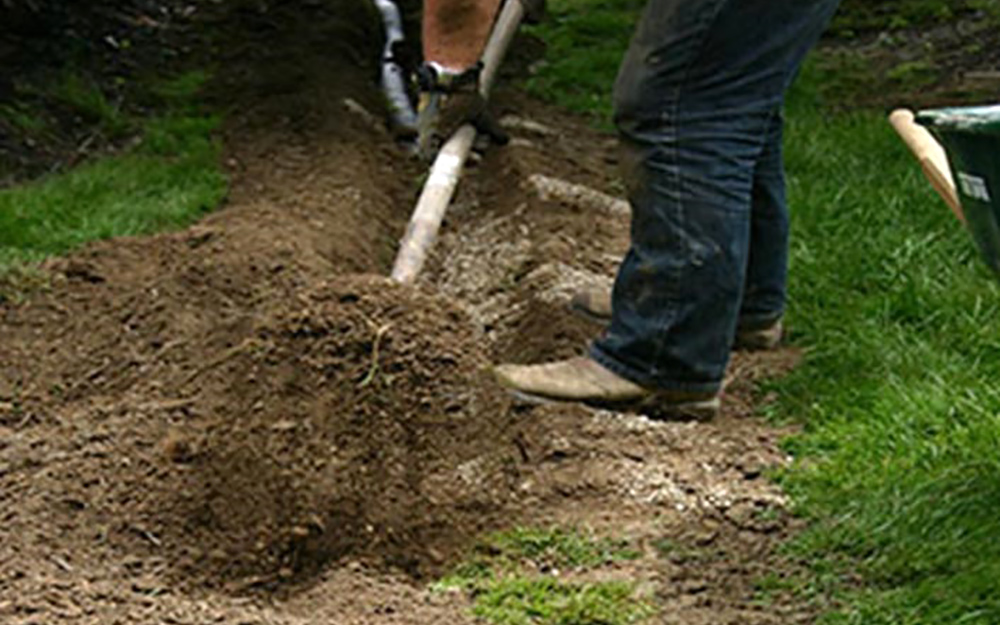 Reseed the area if necessary.
Regularly inspect and clean the inlet grate and outlet point. Flush debris when necessary to ensure unhindered water flow.
ALTERNATIVE METHOD: EZ-DRAIN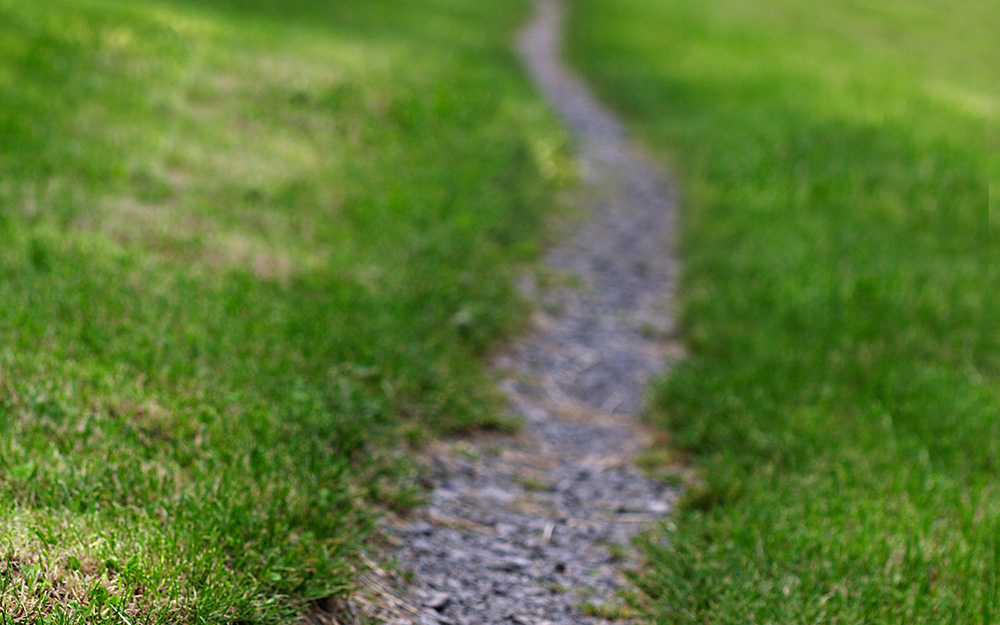 EZ-Drain offers an alternative to the process of building traditional French drains. The product consists of corrugated slotted pipe surrounded by polystyrene aggregate, wrapped in filter fabric.
If you choose to use EZ-Drain instead of manually building a French drain, skip the filter fabric and crushed stones steps listed above and just drop the product into the trench and cover.