Project Guide
How to Build a Holiday Card Display
Time Required:

Under 2 hours

Difficulty:

Beginner
---
Build a creative way to display your favorite Christmas cards and other seasonal mementos.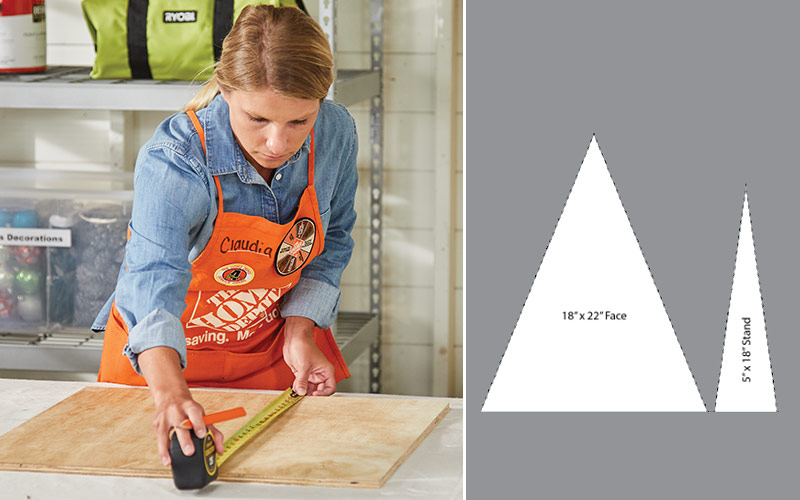 Using the measuring tape, measure and mark cuts on the plywood according to the cut list.
Out of the 2- x 2-foot x 1/2-inch plywood:
One 18- x 22-inch triangular face
One 5- x 18-inch triangular stand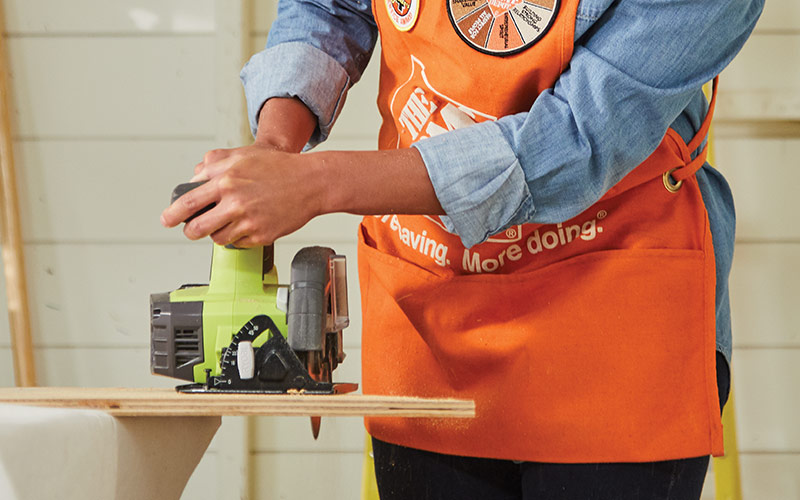 Use a circular saw to make the straight cuts on the plywood.
Tip: Use a sanding sponge to smooth any rough edges.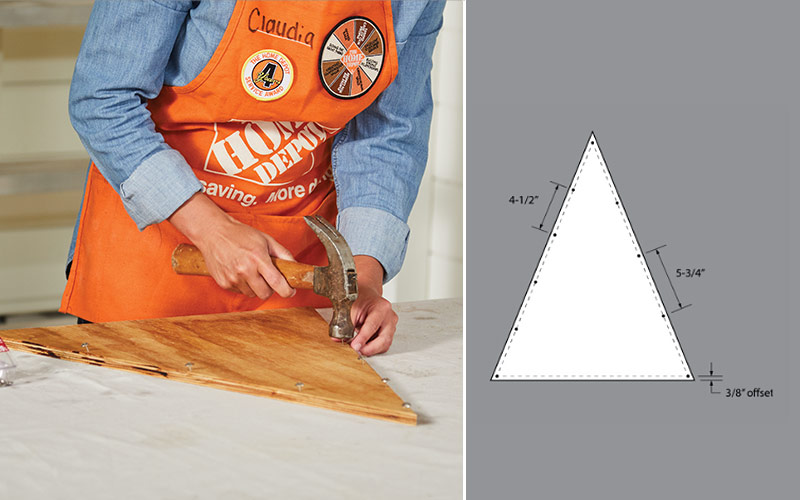 Come in 3/8 inches from the edge and arrange the nails with one in each corner, 4 on the left, and 3 on the right (see diagram below).
Don't nail completely down so that there is room for the string.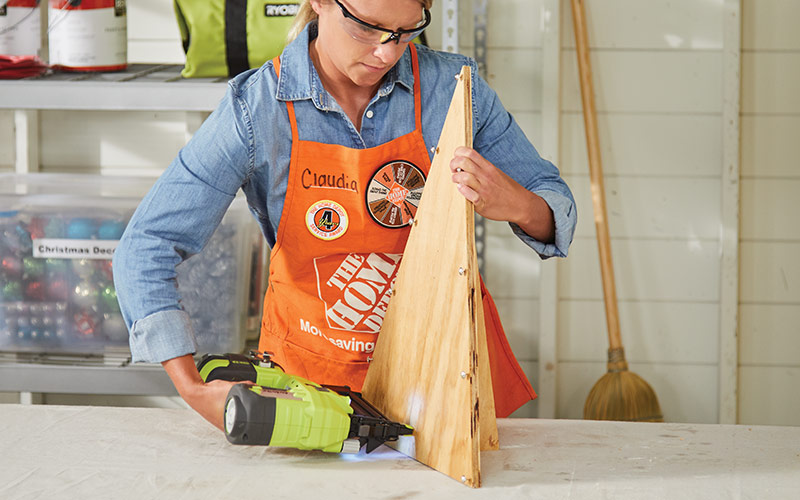 Stand face up and prop up with the stand piece.
Use a brad nailer to secure the stand in place by nailing through the center of the face.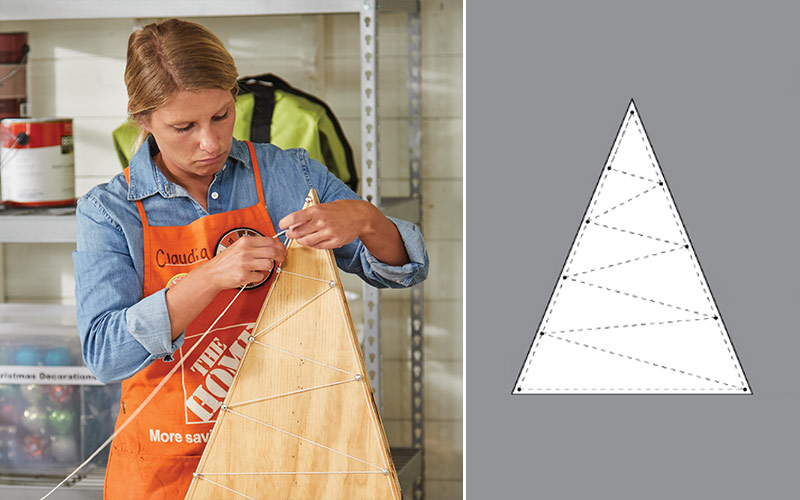 Starting in the lower left of the display, tie a loop in the string and begin to zig-zag up the tree until you reach the top.
Once you reach the top, trace the edge of the triangle and tie off to secure (see diagram below).