Make your holidays bright for about $25 in materials by building this easy light-up sign in the shape of a classic Christmas tree by following a few simple steps.
1
Refer to the Cut List Diagrams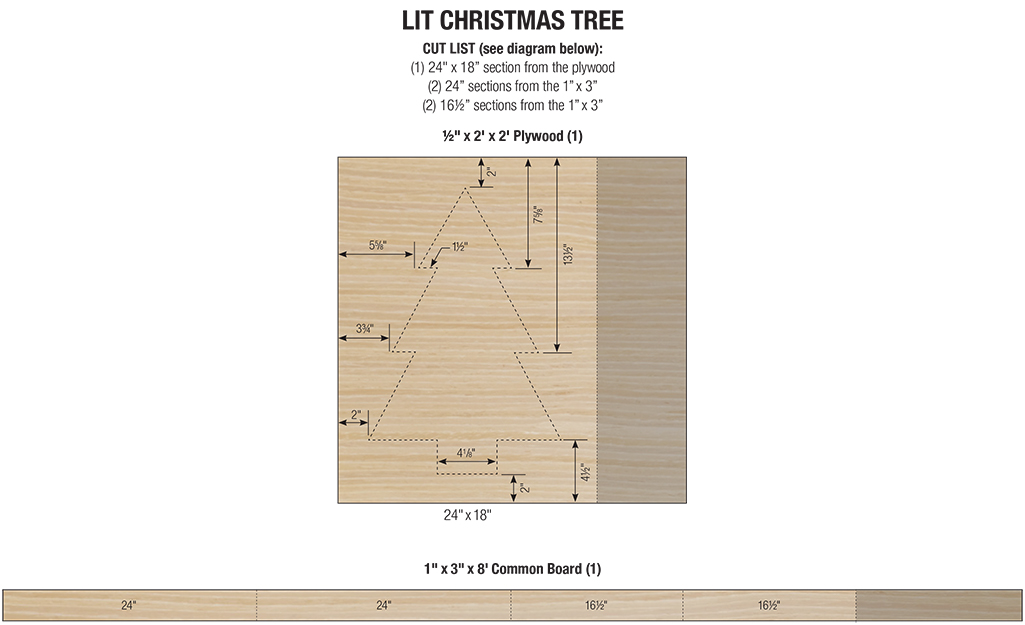 Refer to the cut list diagrams to know the cuts you'll need to make on the 1/2-in. x 2-foot by 2-foot piece of plywood and the 1-in. x 3-in. x 8-foot common board. Following the diagram can help prevent the waste of wood.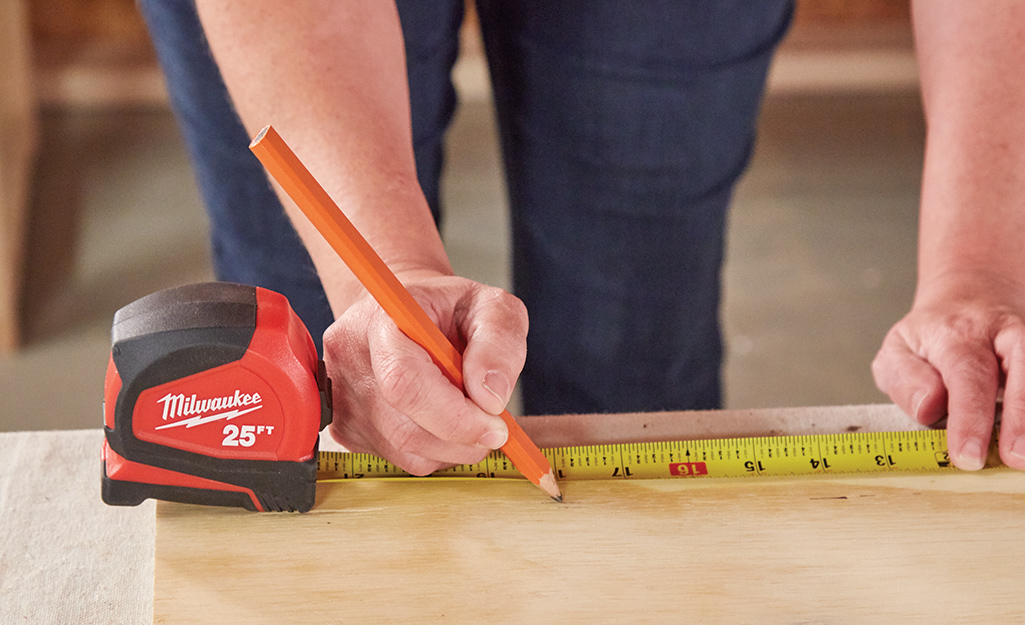 Using the measuring tape, measure and mark cuts on the wood according to the cut list. 
Tip: Cut pieces one at a time then measure and mark the next piece off the remaining scrap to ensure that all pieces are the correct size and shape.
4
Draw an Outline of a Christmas Tree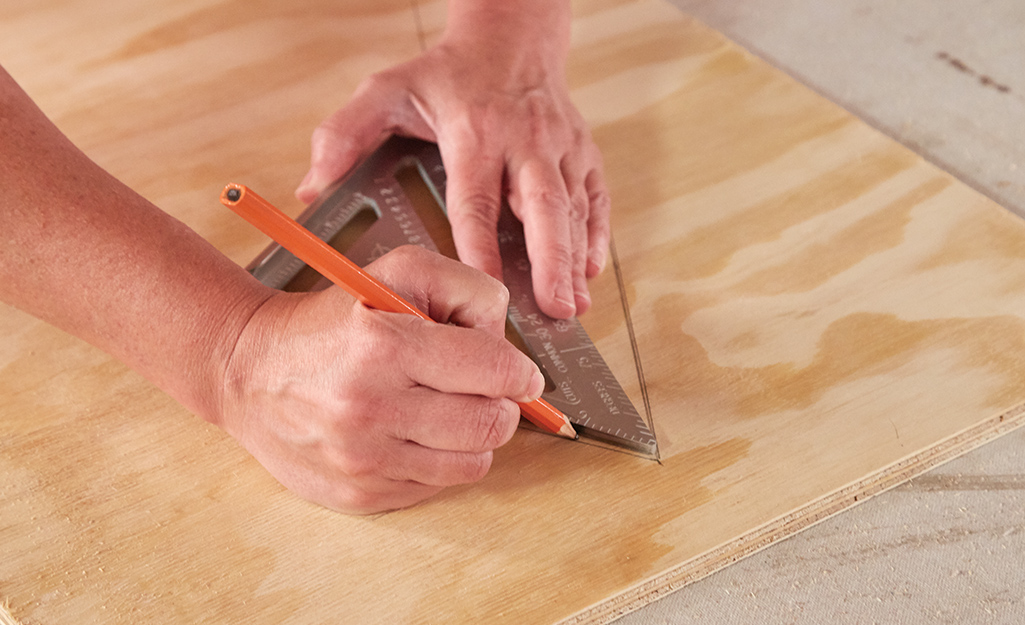 At the center of the plywood, draw the outline of a Christmas tree as shown on the cut list diagram. 
Make a mark for holes every one or two inches around the border for the lights.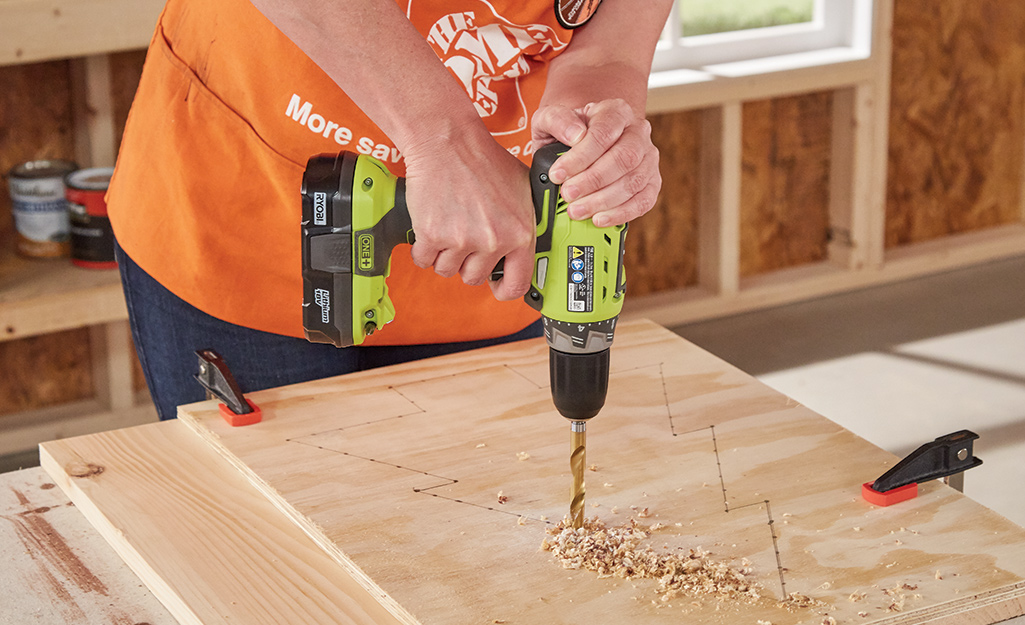 Using the power drill with a 3 ⁄8-in. bit, drill holes through the plywood on your marks around the edge of the tree outline. 
Use one of the lights to test the holes to make sure they're big enough.
Tip: Use the sanding block to smooth any rough edges of the holes.
6
Stain or Paint the Boards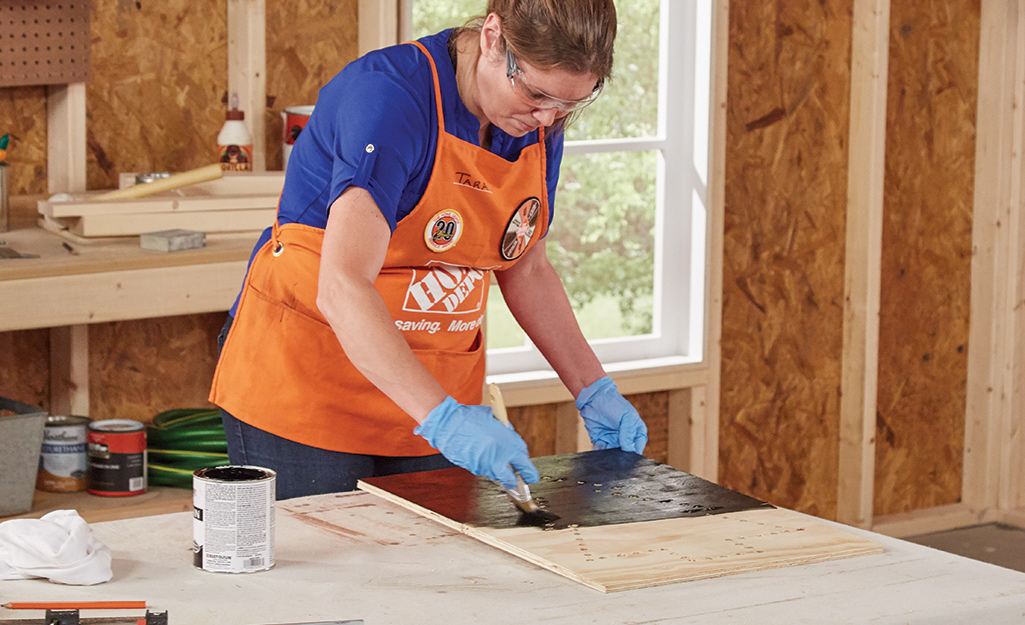 If you want the boards to be stained or painted, do so prior to assembly, when it will be easier to fully coat the boards. Apply stain or paint according to instructions and let dry fully before assembly. 
Tip: Use paint with glitter to add some holiday sparkle.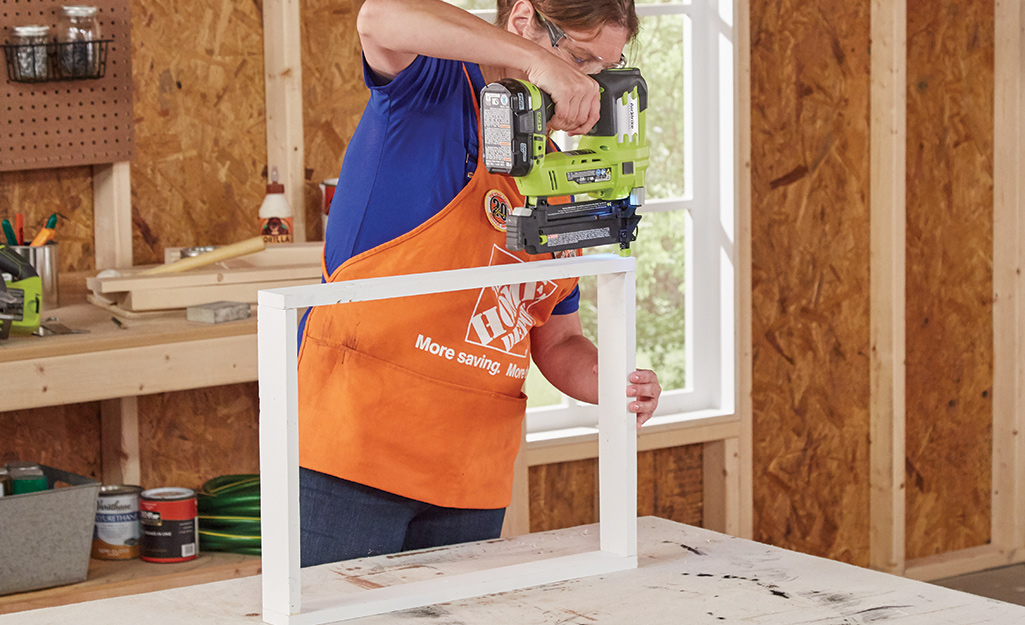 Stand the boards on end and sandwich the short boards between the long boards to form a rectangular frame. 
Attach with 18 gauge, 2-in. brad nails through the ends of the long boards. 
Place plywood on top of the frame, tree side down, and secure with brad nails.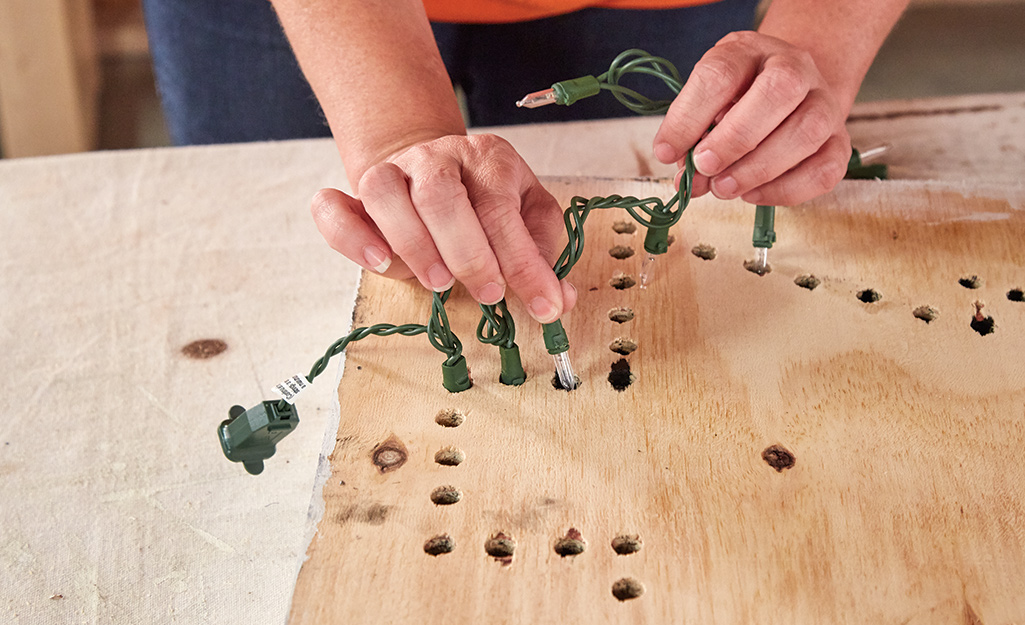 Before attaching the string lights, plug in the set to make sure they work. 
Push light bulbs through holes from the back side and use a heavy duty stapler to hold the wires in place.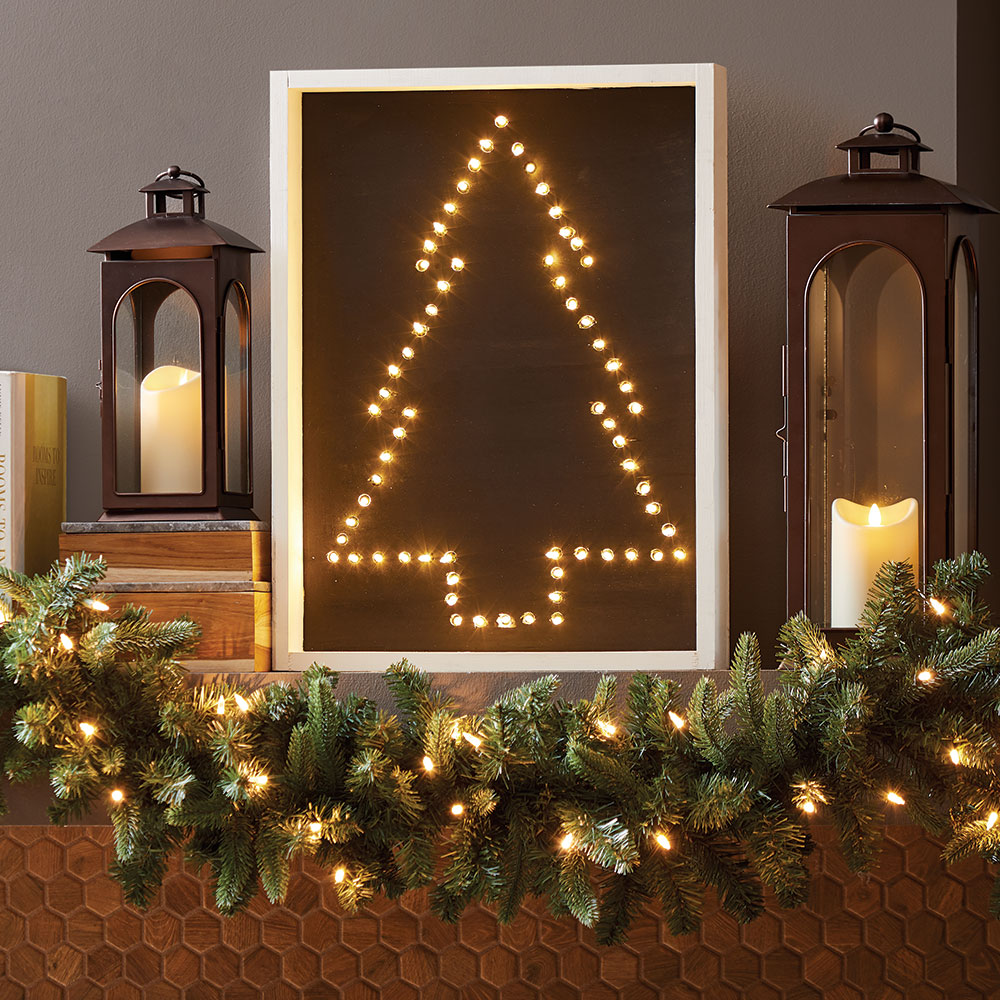 Finally, place the light-up sign in a festive display area of the house. Make sure an outlet is close enough so you can plug the sign in and enjoy the lighting. 
Tip: Plug the sign into an outlet with a wall switch to make it easier to turn on and off.
Learning how to build a light-up Christmas sign can provide a fun, low-cost addition to your holiday decorating ideas this Yuletide season.
Explore More on homedepot.com