Vertical gardening is a method used to grow small plants along a wall, fence or another upright structure. This guide will walk you through the process of turning fence pickets into a standalone vertical garden, perfect for displaying herbs and other plants.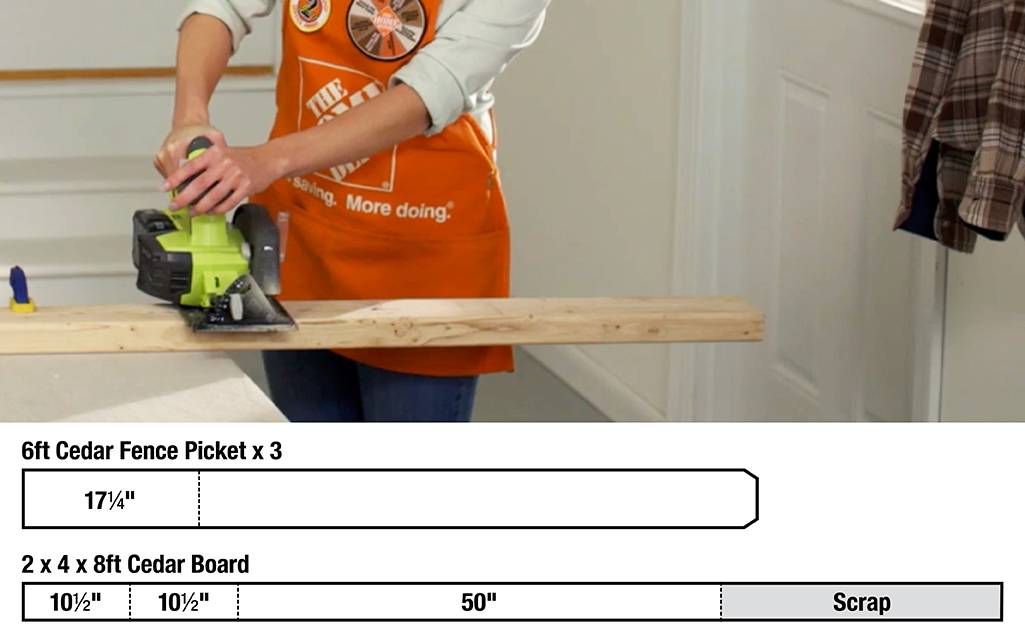 Measure, mark and use a circular saw to make the cuts according to the cut diagram. Use a sanding block to smooth any rough edges.
Cut List:
Three 17 1/4-inch cross board pieces cut from the square end of each of the three cedar fence pickets
Two 10 1/2-inch footings from the cedar board
One 50-inch back brace from the cedar board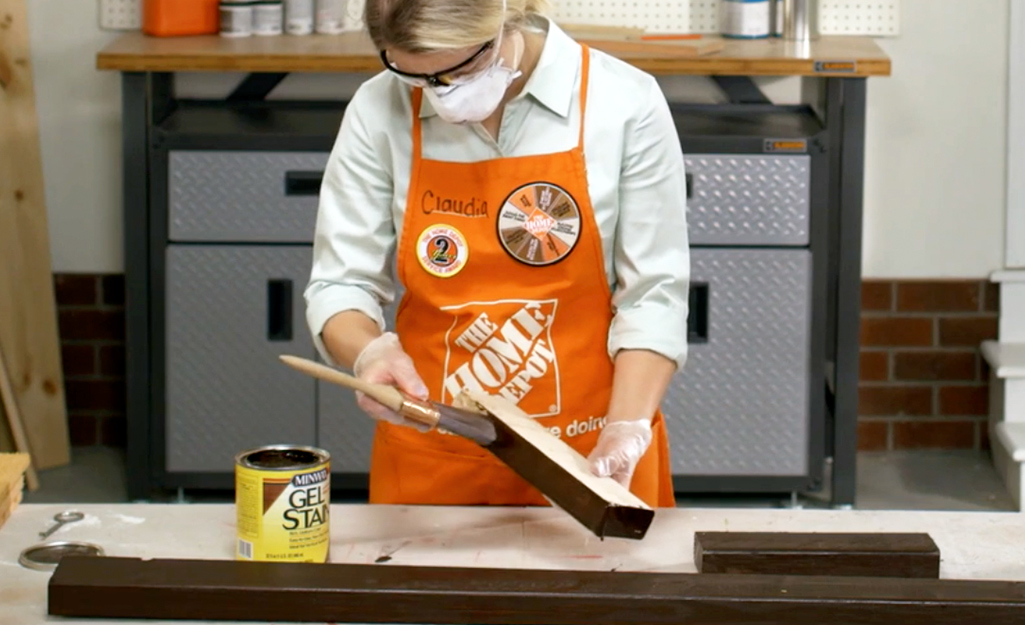 If desired, paint or stain all wood prior to assembly. Follow manufacturer's instructions for paint or stain.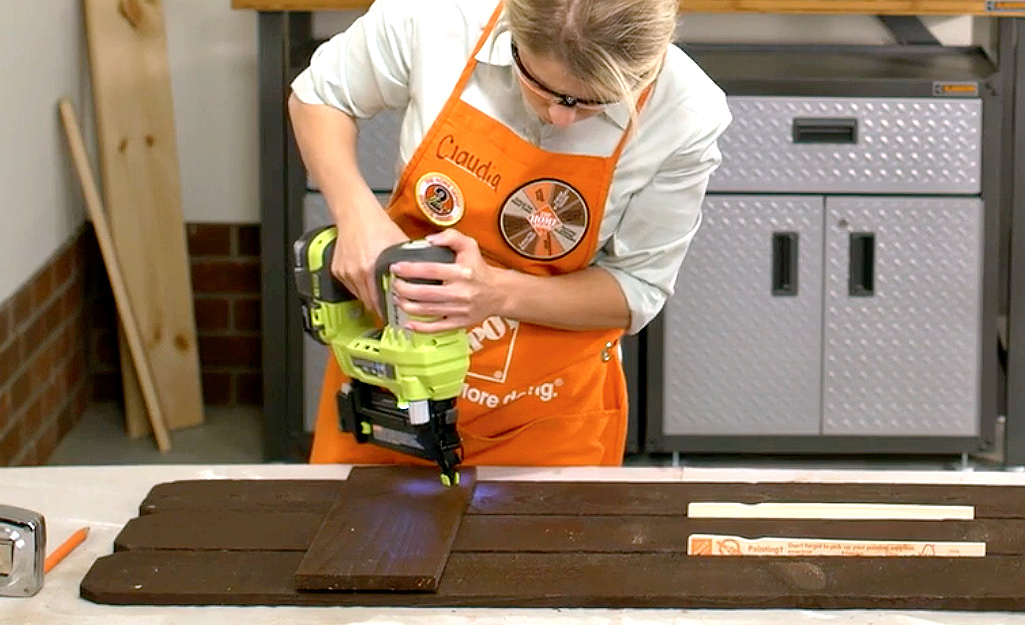 Lay the three fence pickets flat with 1/4 inches between them.
Measure 8 3/4 inches down from the dog-ear tops of the pickets and attach a cross board horizontally across the fence pickets with a brad nailer. 
Attach the remaining two cross boards horizontally with 8 3/4 inches between each.
4
Assemble and Attach the Feet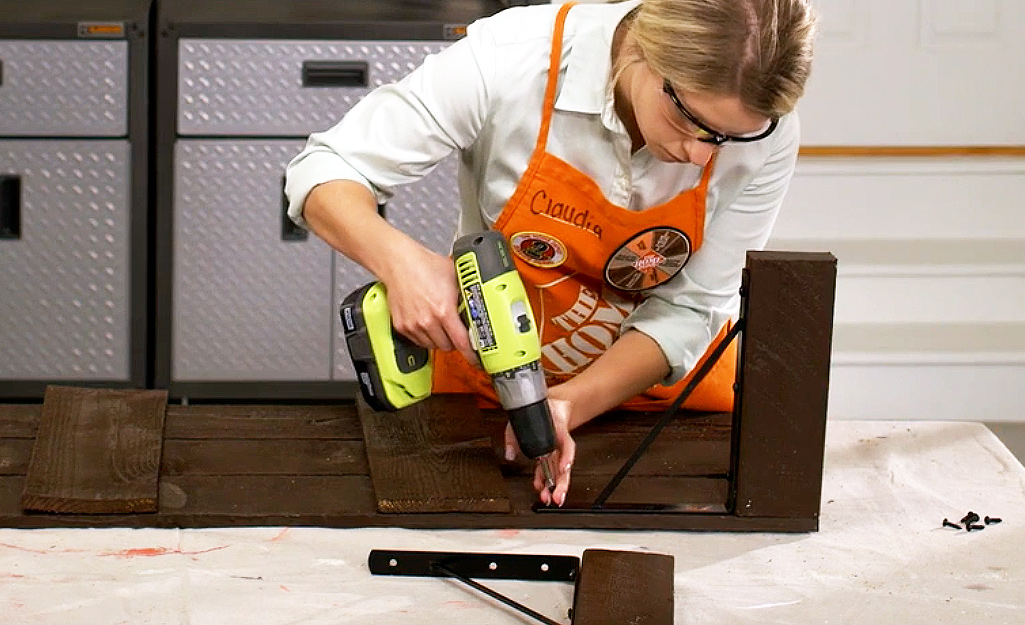 Place a shelf bracket with the 10-inch side down centered on the 2-inch side of the footing board and flush with the end.
Secure bracket to the footing board using a drill and the 1 1/4-inch screws.
Repeat with the other bracket and footing board.
Place the feet flush to the floor and flush to the left and right sides of the square end of the pickets. Secure the 8-inch side of the brackets to the pickets using a drill and the 3/4-inch screws.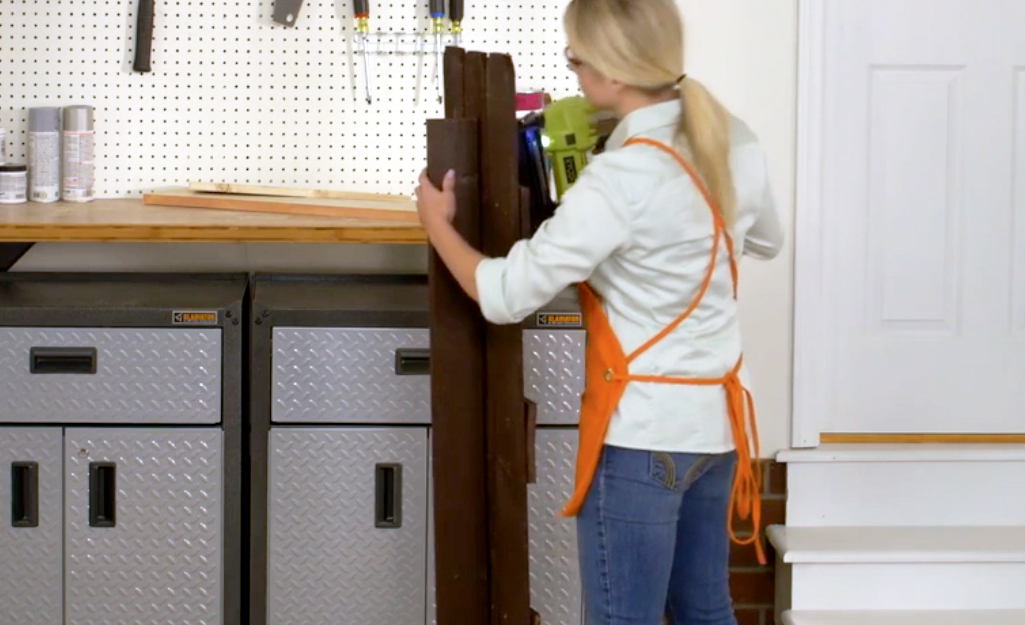 Stand the assembly up onto the feet and center the 2-inch side of the back brace board vertically on the back side of the center picket.
Secure with brad nailer and 1-inch nails through the front of the picket and into the back brace board.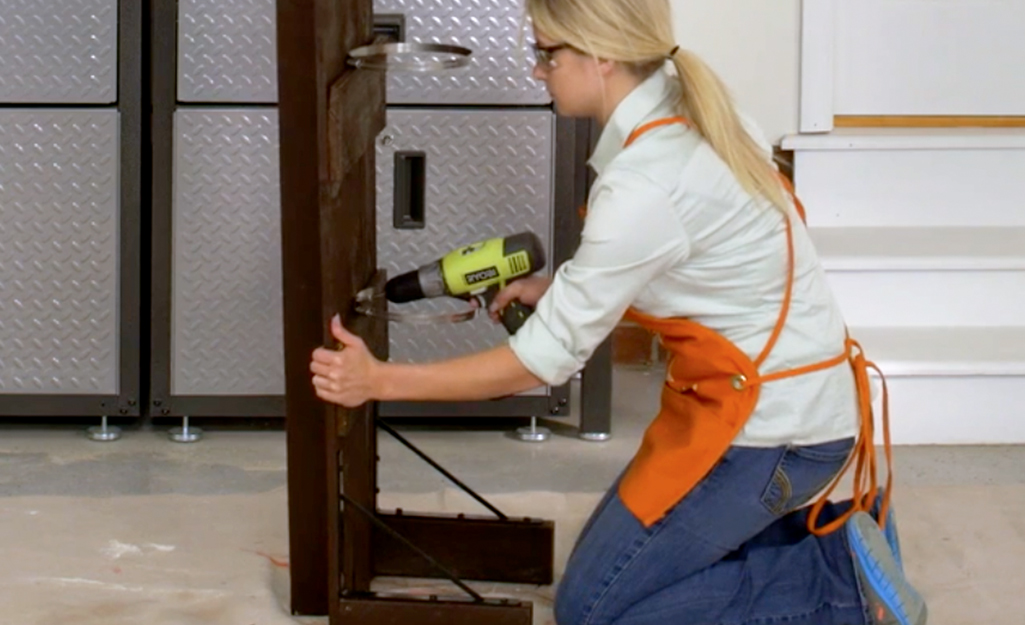 Using a 1/8-inch drill bit, pre-drill holes in the center of all three clamps about 2 1/2 inches from the adjustment screw.
Place a clamp centered above the top cross board and secure it to the back with 1 1/2-inch wood screws.
The screw will go through the picket and the back brace board.
7
Attach the Clamps and Pots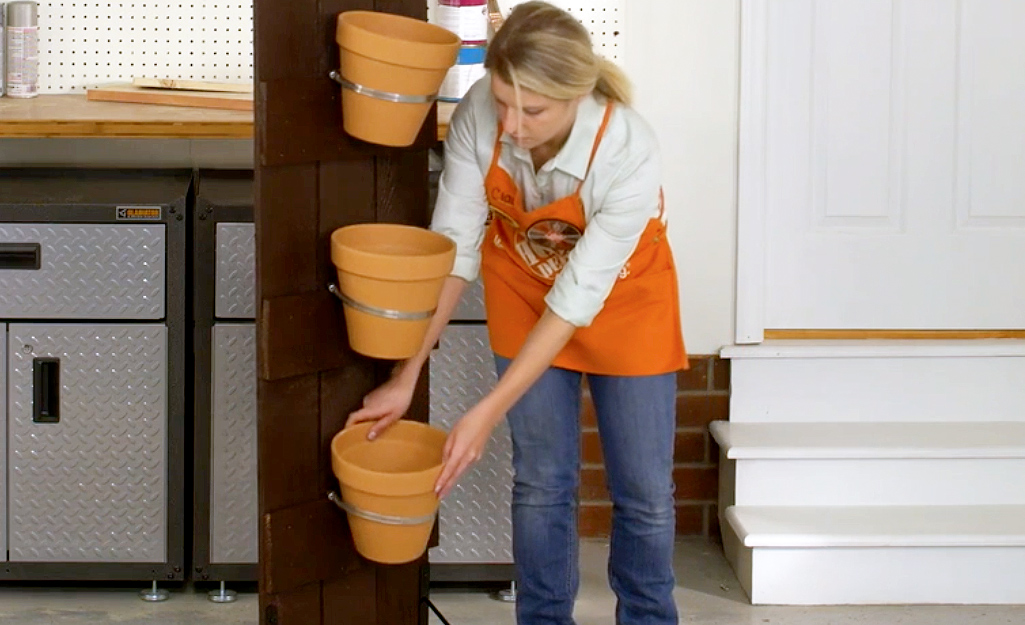 Repeat attaching the remaining two clamps centered above the remaining cross boards, and then place the 8-inch clay pots inside of rings.
8
Enjoy the Vertical Herb Garden Planter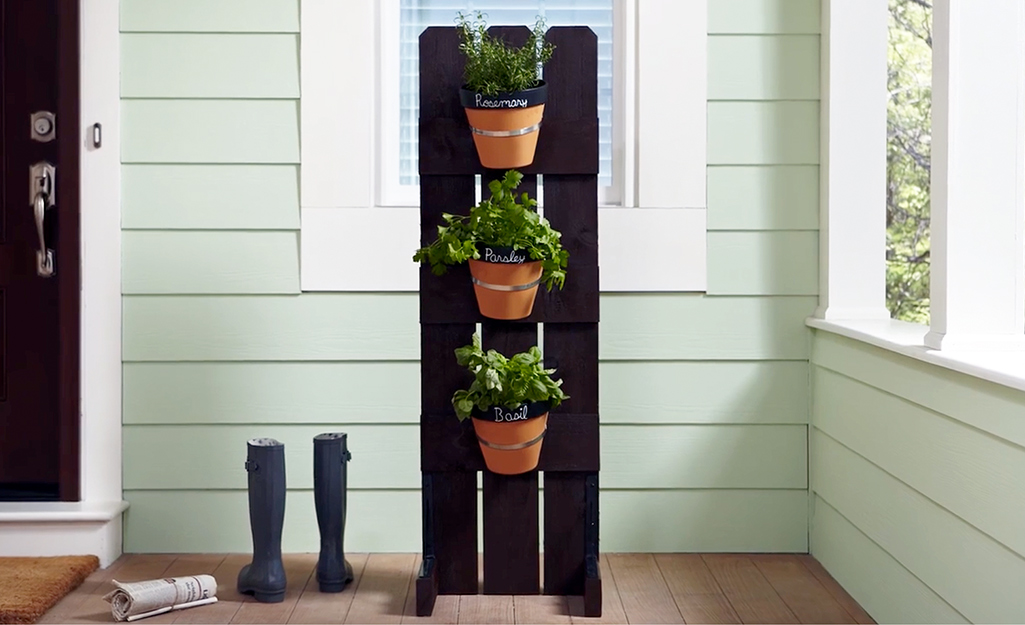 Place your vertical herb garden on a porch or patio that gets a few hours of sunlight each day.
Fill the pots with organic potting soil and your favorite herbs like basil, thyme and rosemary. Learn how to use your herb garden every day.
Whether you need the right planters, seeds or potting soil, The Home Depot delivers online orders when and where you need them.
Explore More on homedepot.com