Shag area rugs can cozy up a room quickly. More plush than a lower pile rug, a shag rug's fluffy surface is ideal for relaxing on the floor for movie night, and walking barefoot in the house. A shag rug also warms up hardwood and tile floors and softens contemporary and traditional bedrooms and living spaces. The key is keeping them looking their best, and that requires a good occasional cleaning. Use our step-by-step guide to keep your shag rug in tip-top shape.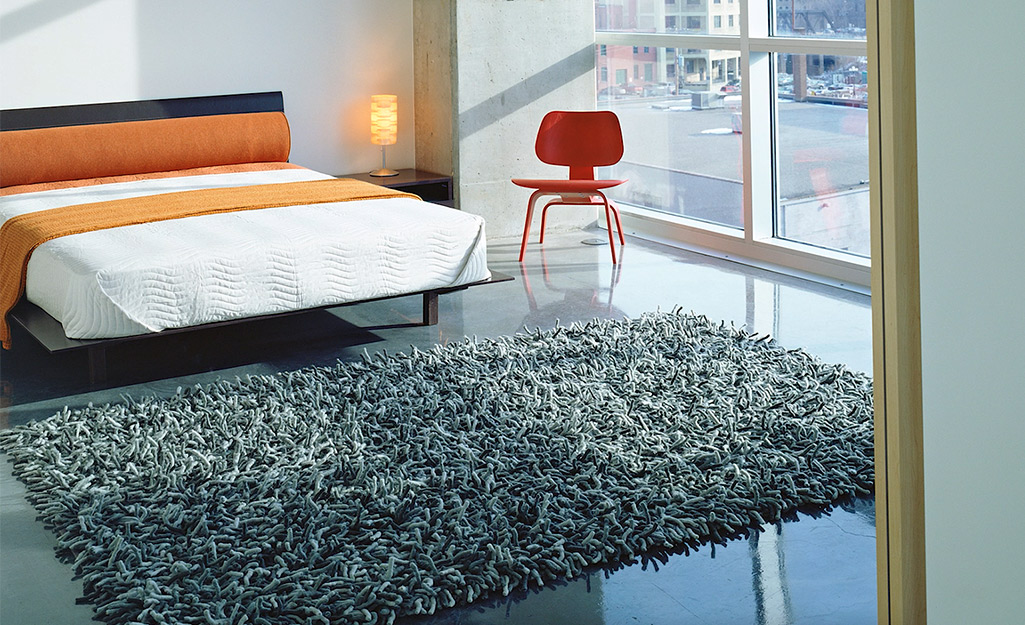 Thanks to their long, lavish fibers, shag rugs have a pile of more than one inch. Some are even deeper. Most shag rugs are made of synthetic fibers or blends of synthetics and wool. Textures vary from soft and silky to thickly woven yarns or faux fur. Because of their deep pile, shag rugs can catch and hide dirt more quickly than other area rugs. They are also good at concealing your child's small toys and crumbs. Regular care keeps a shag rug looking fresh, free from stains and popcorn kernels or those tiny plastic toy pieces that surprise bare feet.
Tip: Pile refers to the length of a rug's fibers, from the rug's backing to the fiber's tip.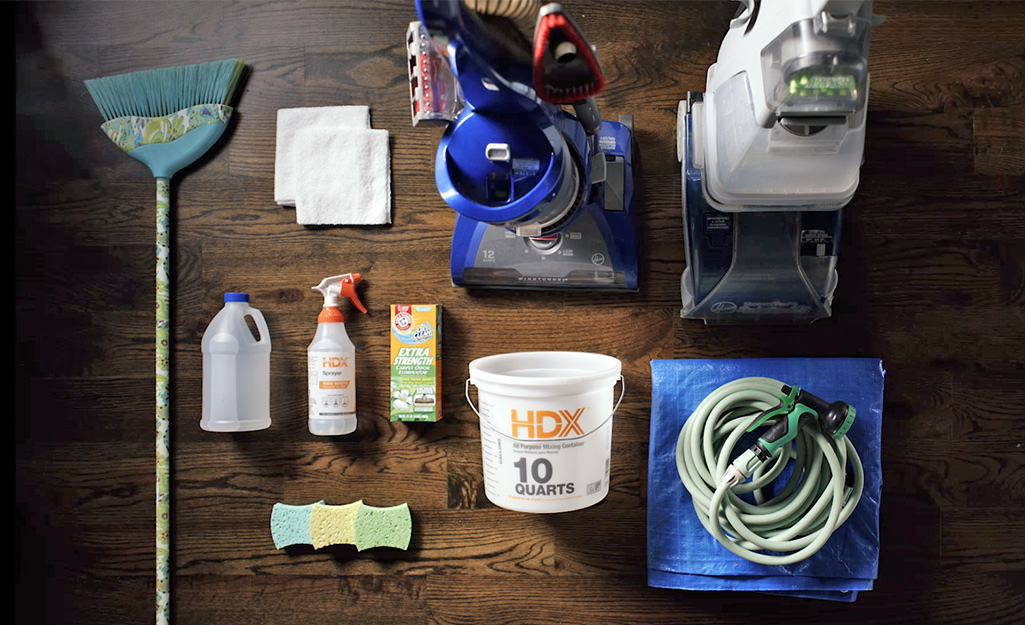 Whether your shag rug needs daily maintenance or deep cleaning, keep essential cleaning supplies on hand. Shag rug must-haves include a vacuum with an upholstery attachment, rug beater or broom, dry carpet shampoo, white vinegar, a bucket or spray bottle, a white microfiber cloth, a sponge and a soft bristle brush.
3
Perform Routine Maintenance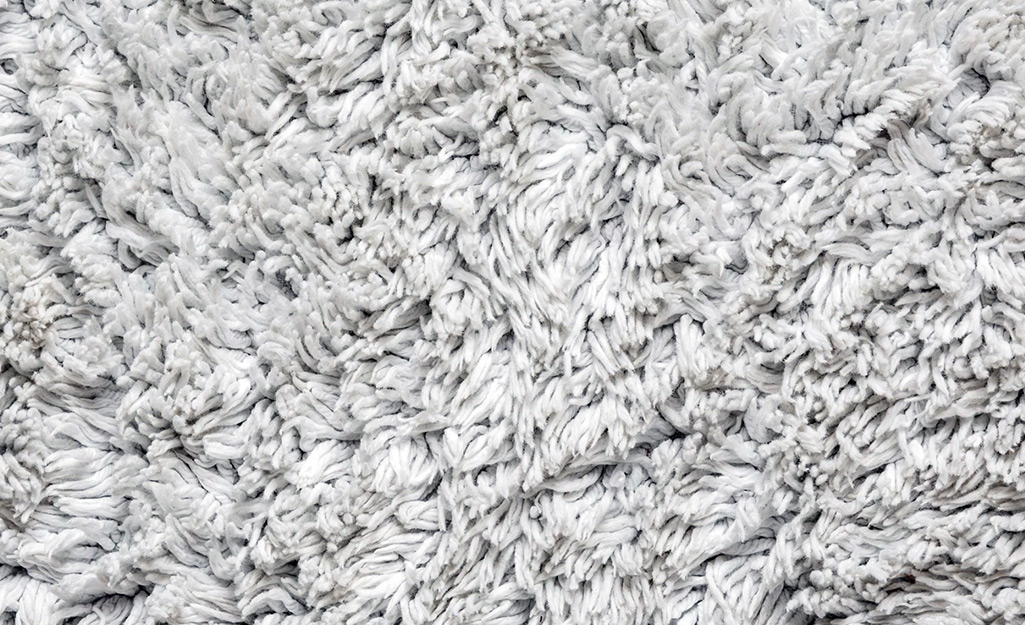 Regular maintenance keeps a shag rug looking perfectly shaggy. Vacuum at least once a week to keep fibers in their upright position. High traffic areas may need daily vacuuming. Be sure to set your vacuum cleaner at its highest level or use the upholstery attachment for minimal resistance against the fibers. For occasional crumbs or dry spills, a hand vacuum will do the trick. Remember to comb or rake the rug to fluff fibers.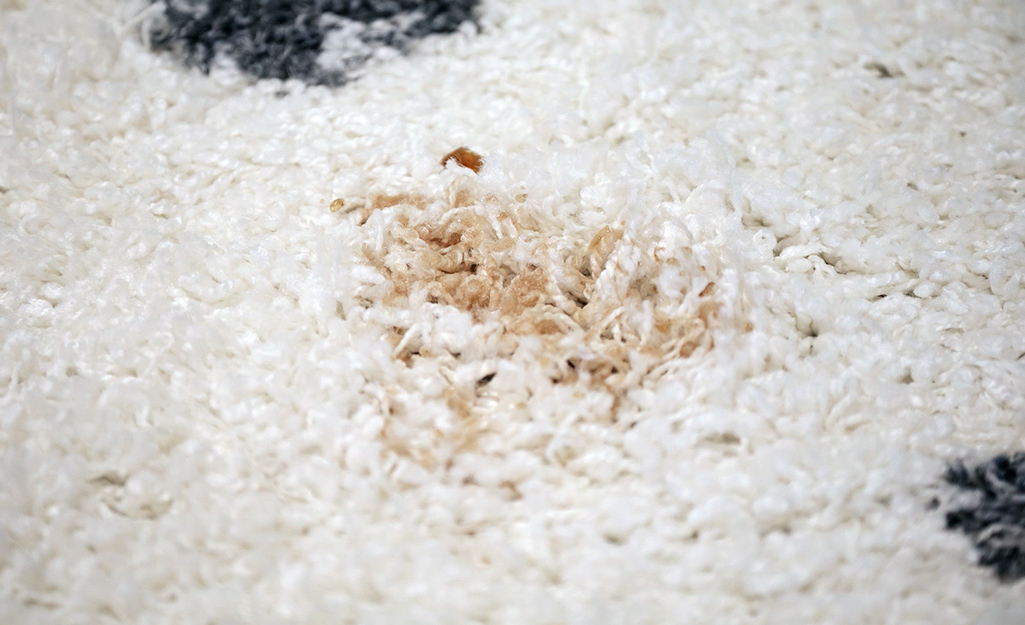 When regular maintenance isn't enough, a deeper cleaning is necessary. If you're unsure about just how dirty your rug is, start by taking it outside and beating it with a rug beater or broom to loosen dust and dirt. Once the dust settles, take a look. If the fibers still look dingy or matted, it's time for a deeper cleaning. Or, if your rug is more than a year old, or if it's in a high traffic area, simply make sure to deep clean it once a year. 
5
Choose a Cleaning Method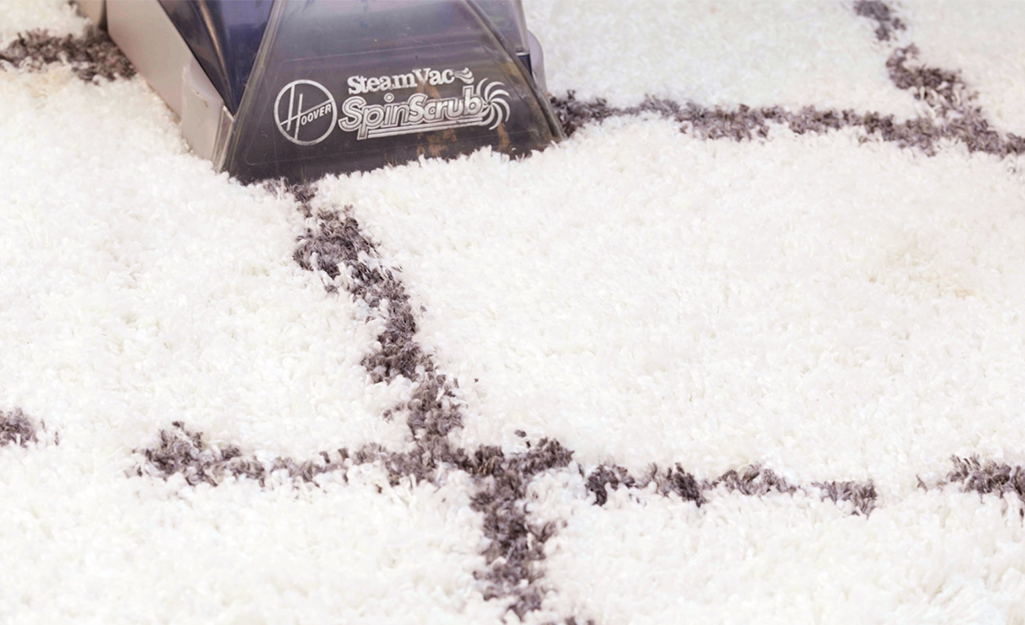 For lightly soiled shag rugs, use a dry carpet shampoo. Dry shampoos contain absorbent compounds designed to break up stains and refresh the fibers. Just sprinkle it directly on the rug. 
If the soil level is deeper, an all-over steam clean is needed. A steam cleaner dissolves dirt and removes stains through a high-heat vapor system. 
For heavily soiled rugs, you may want to hand wash the rug, if possible. Mix equal parts white vinegar and water in a spray bottle or bucket to treat the rug. Move the rug outside to a flat work surface covered with a tarp, and spray or sponge on the solution. Allow it to sit for 10 minutes. Use a soft bristle brush to remove any stains, if necessary. Gently rinse the rug with a hose and use a microfiber cloth to push out as much water as possible. Hang the shag rug on risers such as sawhorses, sturdy chairs or bed risers and allow it to dry thoroughly outdoors, preferably on a warm, sunny day.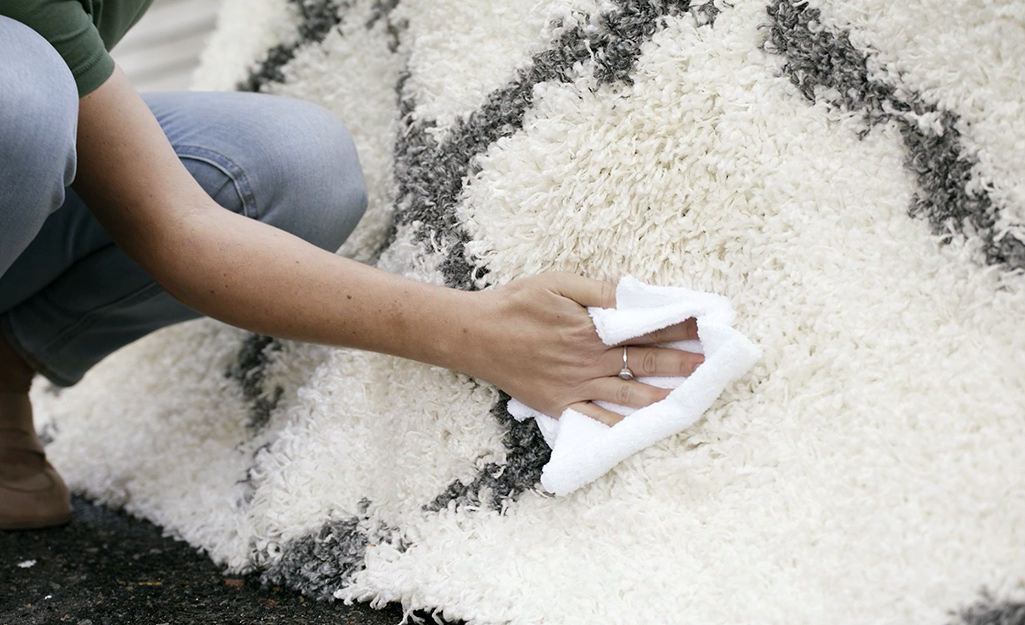 Especially in bustling households, accidents happen. Pets track in mud, kids forget to take their shoes off and game night guests may spill a drink. When a spill does occur, spot clean your shag rug right away. 
For liquid spills, blot the area with a white microfiber cloth or paper towels. For solid spills, use a dull edge like a spoon or spatula to get as much of the solid off the rug. Do not rub the stain, as it will only push the dirt deeper into the rug. Once you have removed as much of the spill as you can, apply equal parts water and vinegar solution. Dip a clean microfiber cloth into the mixture and gently dab the stained area. Once the stain is removed, allow it to dry before vacuuming or combing to realign the affected fibers.
Shag area rugs can warm-up your space and look great with most decor. Knowing how to clean a shag rug will keep the rug looking good for years to come. Before attempting to clean a shag rug, read the care instructions on the rug's label. Regular maintainence and deep cleaning a shag area rug is something you can do yourself. Shopping for a new area rug or the cleaning products and tools to clean your shag rug? Use The Home Depot Mobile App to locate products and check inventory. We'll take you to the exact aisle and bay. If you don't have a steam cleaner, consider rental to get your project done. Use once, then bring it back – no maintenance required.
Explore More on homedepot.com