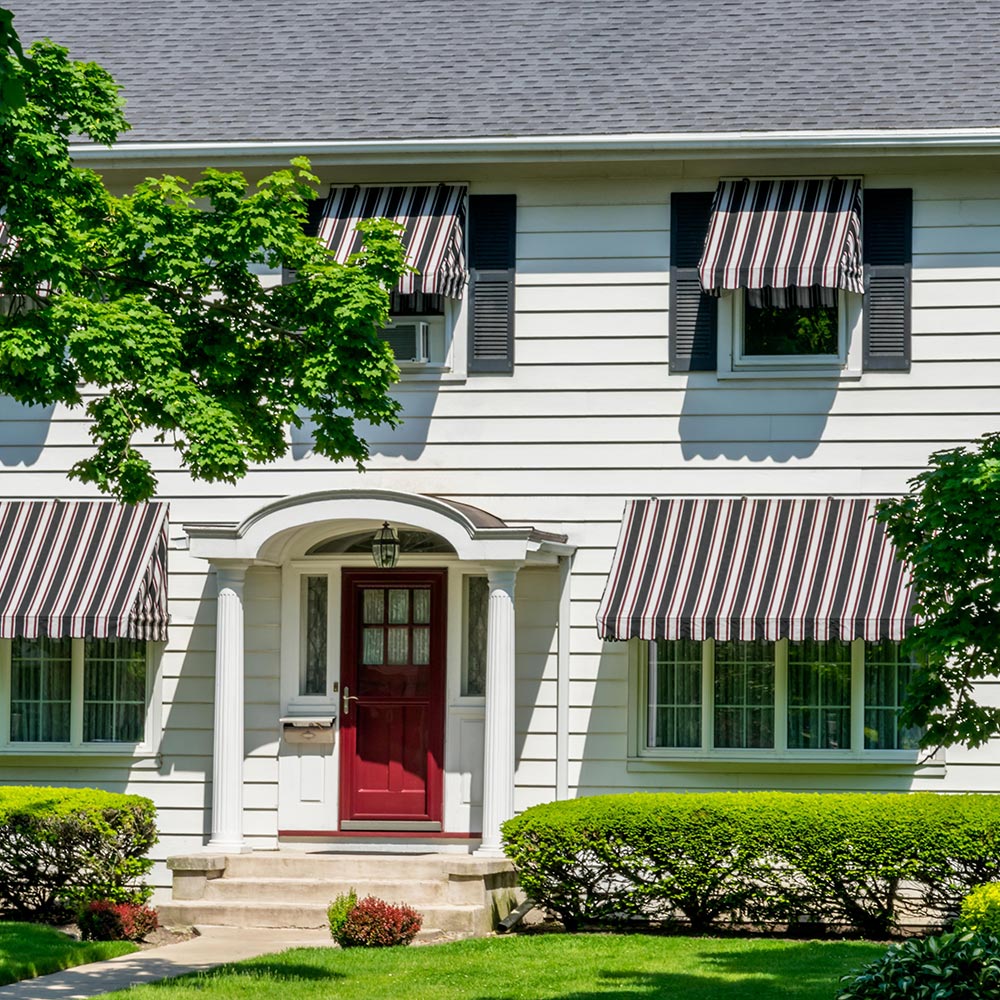 Cleaning your awnings every two to three months will keep them performing well and looking good year after year. You can clean your awnings yourself with the right cleaning solution, a scrub brush and a garden hose. This guide will show you how to clean an awning.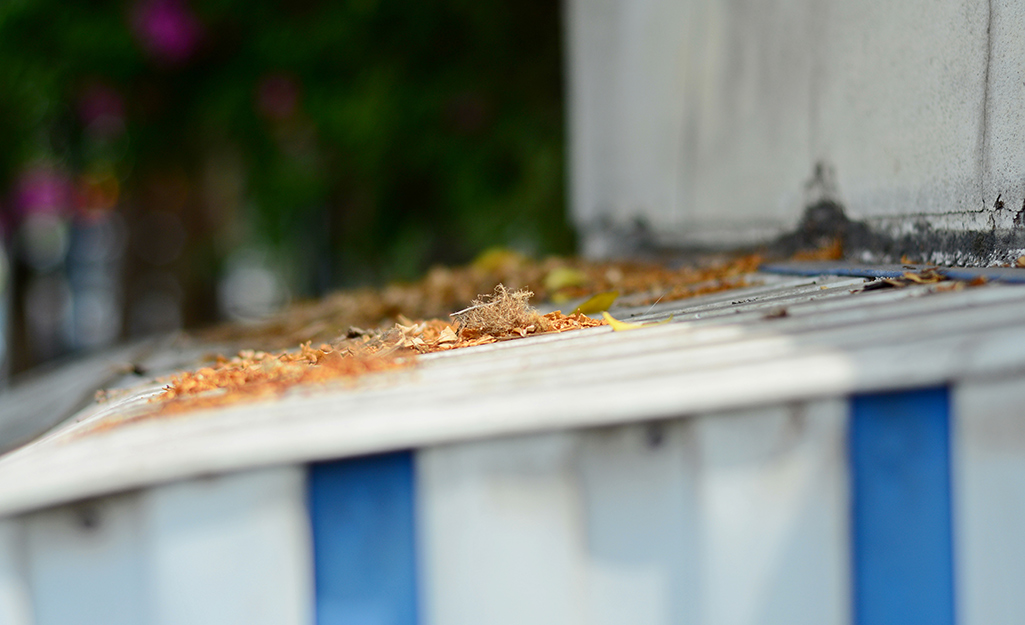 When cleaning an awning, start by using a broom . Sweep away any loose leaves, dirt, cobwebs or other debris. Sweep out the underside as well. If your awnings are high, use a ladder. Exercise caution while you're on the ladder. Once you've removed as much debris as possible, spray your awnings with plain water.
Tip: Maintain your awnings by sweeping off any built-up dirt and debris once a month.
2
Make a Cleaning Solution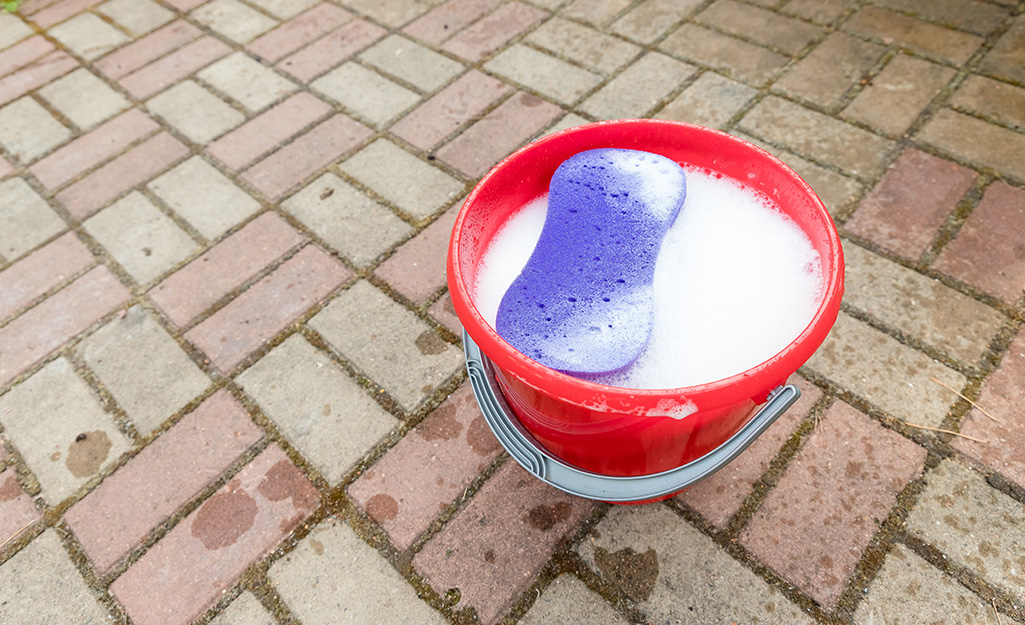 Next, you'll need to mix a cleaning solution. Depending on the material of the awning, you will need to use different cleaning solutions. For fixed awnings, rollup awnings and retractable awnings made of canvas or outdoor fabrics, use a mild laundry detergent and lukewarm water. You can also use a vinyl or fabric cleaner if you wish.
To clean metal awnings, use a metal cleaning solvent and water. If your awnings are made of aluminum, use a solvent especially created for it.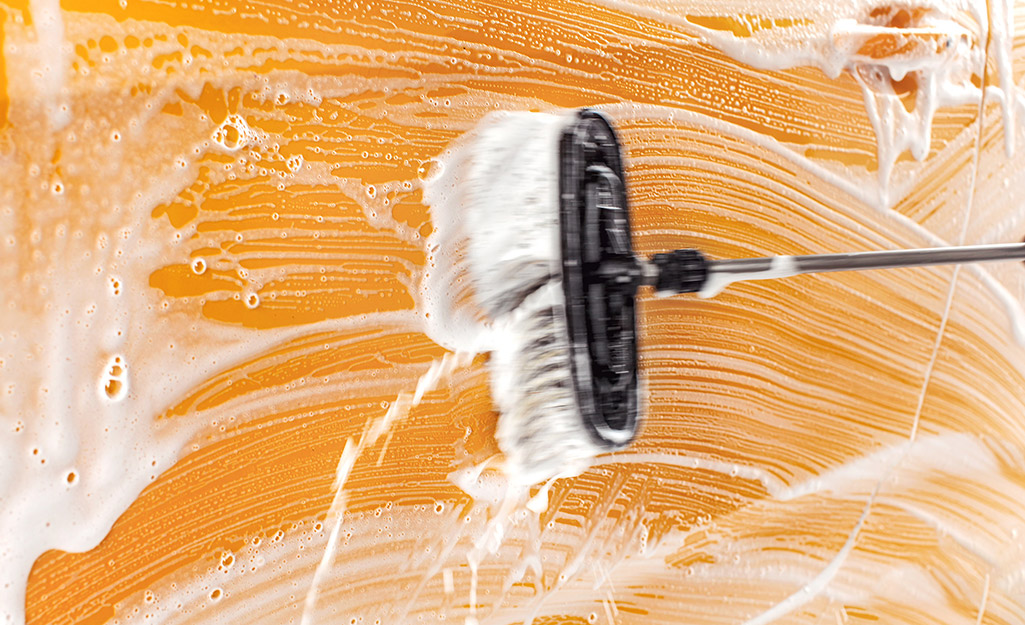 Pour the cleaning solution into a spray bottle. Apply it to the awning or use a sponge and a bucket. Let the solution soak in for a few minutes. Then scrub the awning with a soft, bristled brush. Clean the outside and inside. 
If your awnings still have stubborn stains after being scrubbed, try one of these other spot removers:
Use dish detergent to tackle mildew.
Get a grease or paint remover for paint. Test on an out-of-the-way area first.
Try a degreaser or grease-fighting dish detergent for bird droppings.
A mixture of citric acid or oxalic acid can help remove rust or iron oxide.

Safety tip: Never mix cleaners. Use each one separately.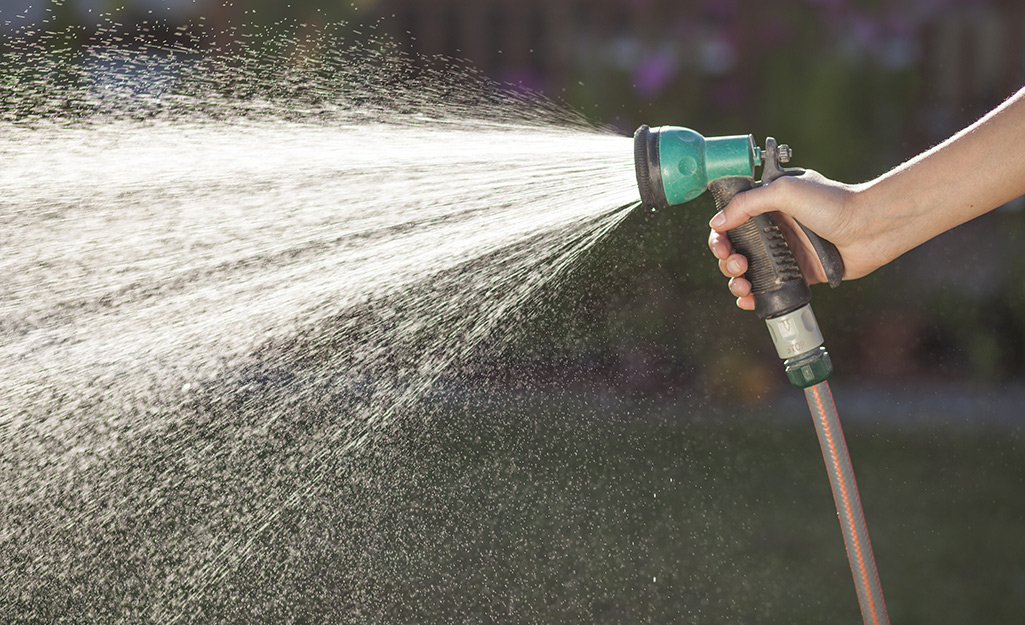 The last step is to thoroughly rinse off your awnings with a garden hose. Make sure to remove all the cleaning solution from the outside and inside. Leftover cleaning solution attracts dirt, so you'll have to clean your awnings more often. Prevent mildew and mold by making sure fabric or vinyl awnings are as dry as possible before you roll or retract them.
Tip: Never use a pressure washer on your awnings. It may damage them.
Learning how to clean an awning is a simple process that can help boost your home's curb appeal and give it a clean, inviting look. After prepping your awnings, mix your own cleaning solutions and scrub to refresh your awnings. Maintaining clean awnings keeps your home looking its best all year round.
Use The Home Depot Mobile App to locate products and check inventory. We'll take you to the exact aisle and bay.
Explore More on homedepot.com