Project Guide
How to Create a Succulent Birdbath Planter
Time Required:

Under 2 hours

Difficulty:

Beginner
---
Add succulents to a bird bath to create a simple outdoor planter garden that makes a beautiful decorative statement as a landscape focal point. Use this easy-to-follow project guide and create your own succulent bird bath.
Mix Perlite and Potting Mix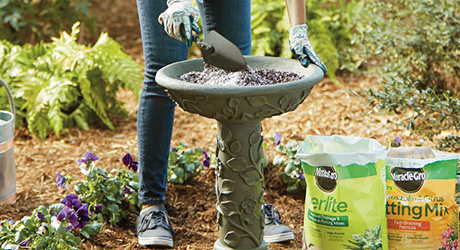 Mix equal parts perlite and potting mix; fill bird bath roughly 3/4 full with soil mixture.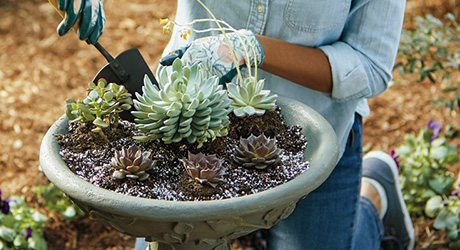 Use a trowel to make enough holes in the potting mixture to accommodate the number of plants.
Leave 2 to 3 inches of space between each plant.
Plant succulents inside bird bath, making holes with trowel for each plant.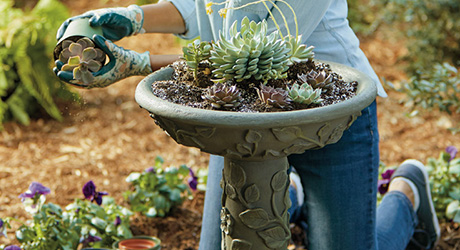 Carefully place one succulent into each plant hole.
Be sure not to break or cut any of the plant roots.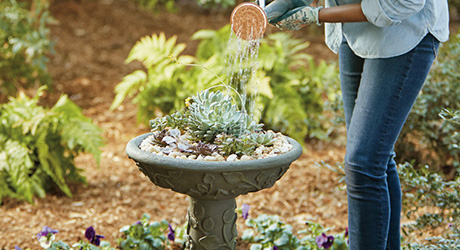 Water the succulents and repeat weekly.
Make sure to let succulents dry completely as they are prone to overwatering.