Project Guide
How to Decorate a Christmas Tree
Time Required:

2-4 hours

Difficulty:

Beginner
---
Whether you prefer modern, pre-lit artificial Christmas trees or traditional live trees with hand-strung lights, we all have a holiday style preference. While everyone has their own ideas about how to decorate a Christmas tree, there are a few general tree decorating ideas that will help make the process flow more smoothly and let everyone enjoy this fun holiday tradition together.
Gather Tools and Materials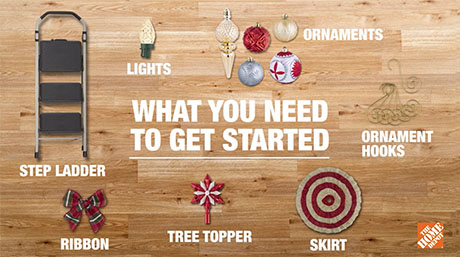 You will need a ladder to safely dress most trees. Choose one with good stability and an appropriate weight rating.
Collect ornaments, ornament hooks, tree skirt, tree topper, Christmas lights, garland or ribbon in whatever style you prefer.
Choose the light type that suits your style: LEDs produce a cool-tone light, incandescent lights offer a warm glow, and novelty lights add personality. You can mix styles to create different effects. Be sure you look for indoor-rated lights that are UL listed and have the same color cord as your Christmas tree.
Purchase the number of lights based on the tree's height and type of coverage you want: 100 lights per foot for low coverage, 250 per foot for medium cover and 350 per foot for heavy coverage.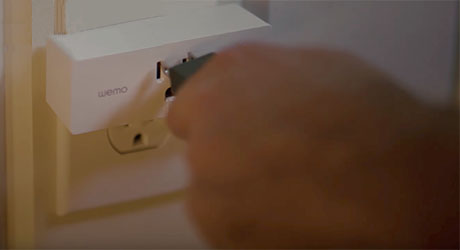 It is important to select a location for the tree that takes both safety and aesthetics into account. Be prepared to rearrange the room furnishings if needed to make the best space for the Christmas tree.
Find a location that is close to a free electrical outlet as the tree should not share an outlet with any other household appliances.
Avoid allowing electrical cords from the tree to stretch across any space where there will be foot traffic.
Install a smart plug at the outlet so that you can control the tree from your smart phone or tablet.
Be sure the tree will be in a fairly cool spot away from the heat of furnaces or fireplaces. This will help prevent a fresh tree from drying out and becoming a fire hazard, and it helps prolong the life of artificial trees.
Measure the ceiling height of the space as well as the width and depth to be sure it can accommodate the tree, topper and tree stand.
If a live tree is too tall for the space, trim it from the bottom so it maintains its shape.
Leave a minimum of 8 inches of free space surrounding the tree to make it easier to decorate all sides.
Determine Light Stringing Technique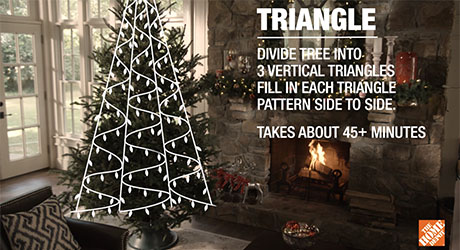 Before you begin applying the lights to the tree, test each strand to make sure it works and there are no bulbs missing or burned out. Then, determine the pattern you want for stringing the lights:
Draping - This technique uses the fewest lights and takes about 20 minutes. Begin at the top and drape lights around the tree in a spiral.
Triangle - Visually divide the tree into three vertical triangles. Fill in each each triangle with lights, running the light strings from side to side down the length of the area. This method takes about 45 minutes.
Branch wrapping - Begin at trunk of the tree and wrap each branch with a light strand up to two inches from the tip. This method uses the most lights and takes more than 60 minutes.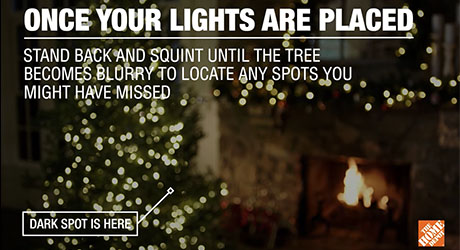 One the lights are placed, stand back from the tree and squint your eyes until the tree becomes blurry. This will show up any dark spots on the tree that will need more lights. Add lights to any areas that need them.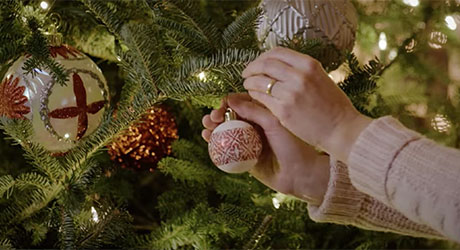 Gather ornament hooks in a variety of sizes to accommodate varying weights of ornaments.
Hang large ornaments first. Begin at the top of the tree and move vertically down the tree and apply three large ornaments for every foot of tree.
Next, hang medium ornaments. Place these farther into the branches with 8 to 10 ornaments every foot.
Fill in gaps and adorn branch tips with small ornaments. Place about 20 per foot.
Drape garland and ribbon, using two to three different types of garland.
Drape one in a looping pattern around the branch tips, then drape the second garland in a similar pattern but in the opposite direction to overlap the swag shapes.
Place your tree topper at the crown of the tree. Take a few steps back and look to see if the topper is straight. If not, adjust it as necessary.