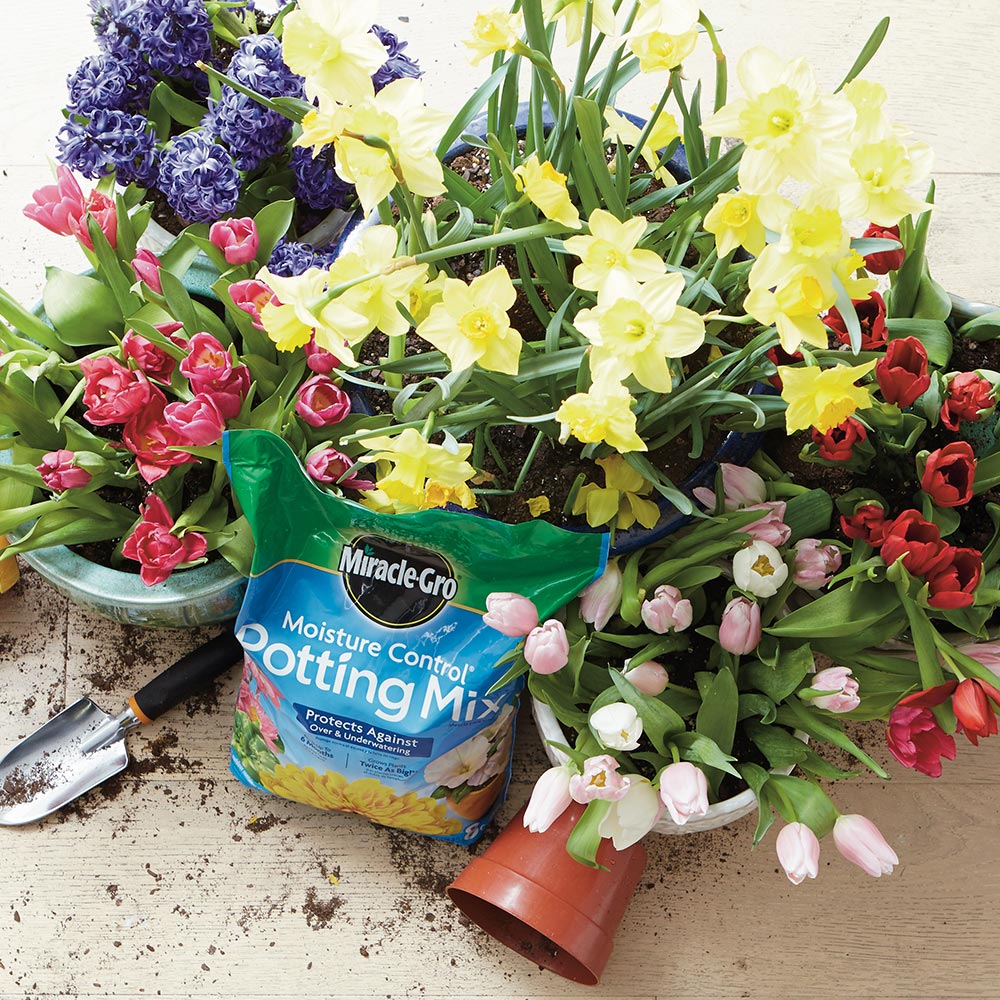 If you didn't get a chance to plant your flower bulbs last fall for spring color, don't worry. You can still get instant spring color with blooming daffodils, tulips, hyacinth, crocus and more.
This quick project takes 30 minutes or less and is a one pot and done. All you need to do is choose a container that fits your style and space, whether a window box, vertical container, urn, barrel or large flowerpot. Next, select bulbs and plant.
Read on to create a flowerpot filled with instant spring color and your favorite flowers.
1
Fill Container With Potting Soil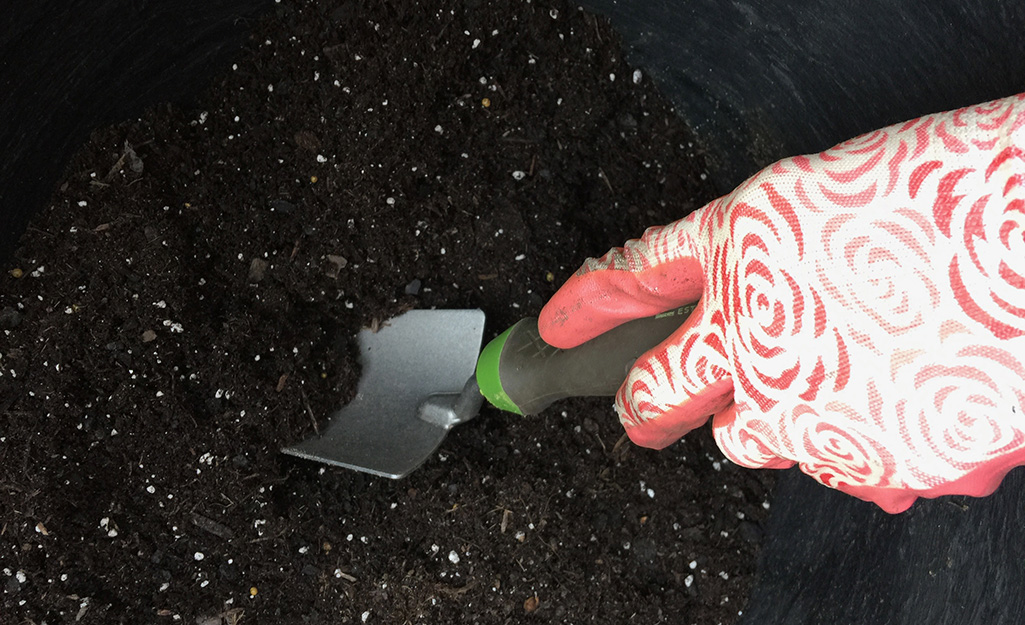 Fill your container with potting soil, leaving an inch of space at the top. Leaving space at the top helps capture rainwater, especially when it's lightly raining. It also leaves room for mulch, which helps plants retain water, so you're watering less often when the soil dries out.
If you're using a large container, such as a barrel planter, try adding about a layer of pine bark nuggets on the bottom. Not only do the nuggets help fill up the space on the bottom of your container, cutting down on excess bags of potting soil, it also creates airflow in your soil. Airflow helps drainage for your flowers. In addition, it helps prevent water from accumulating at the bottom of your container.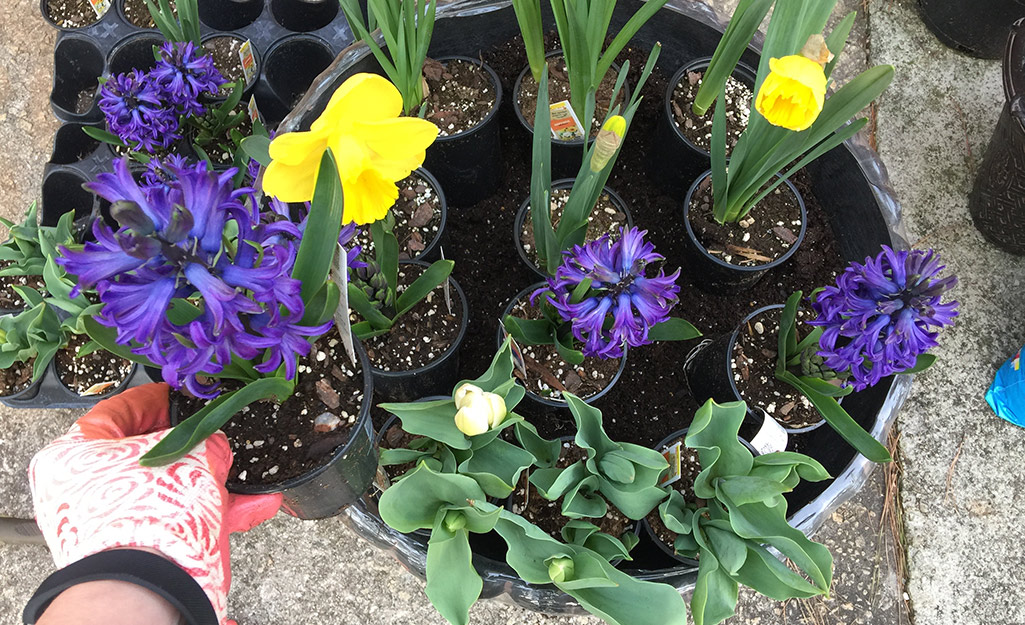 It doesn't take long to create a beautiful continainer filled with spring color. Arrange your flowers according to height in your selected container. Place the tallest flowers in the back with smaller ones placed around the front area.
Choose different shades of flowers to create a container that bursts with spring color. Try trendy purple blooms, such as fragrant hyacinths, mixed in with yellow daffodils and white tulips.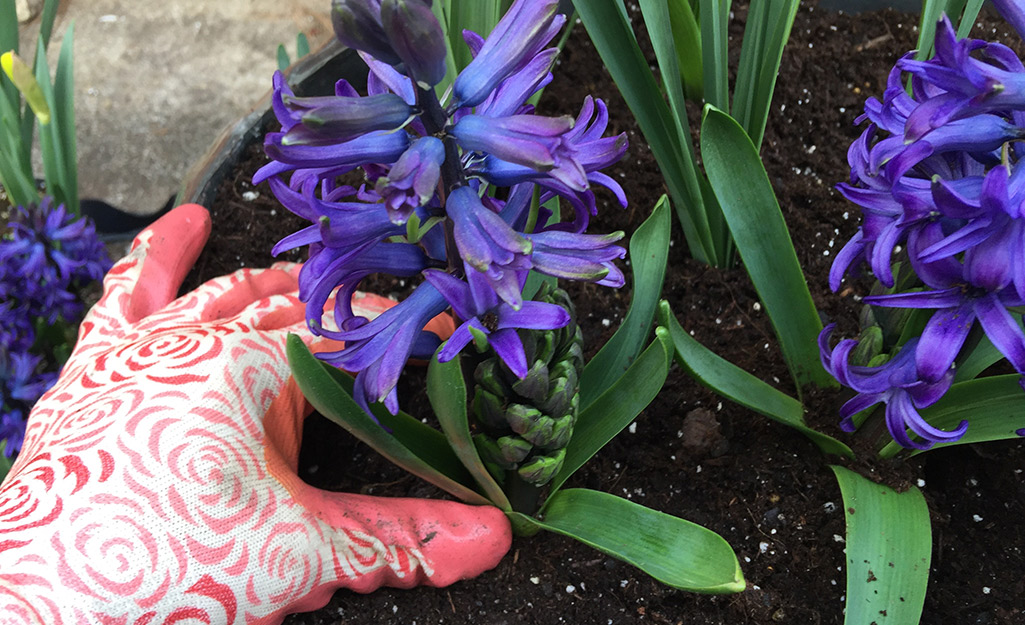 Now all you need to do is plant your flowers. Using a hand trowel, dig holes about 4 to 6 inches deep and drop each plant inside your container. Though your new potting soil provides nutrients, a supplemental feeding makes sense for flowering bulbs. For this, use a slow-release fertilizer before the blooms begin to fade.
Be sure not to prune or cutback the foliage of your bulbs until it naturally fades away. Water thoroughly in the early morning when temperatures remain above freezing.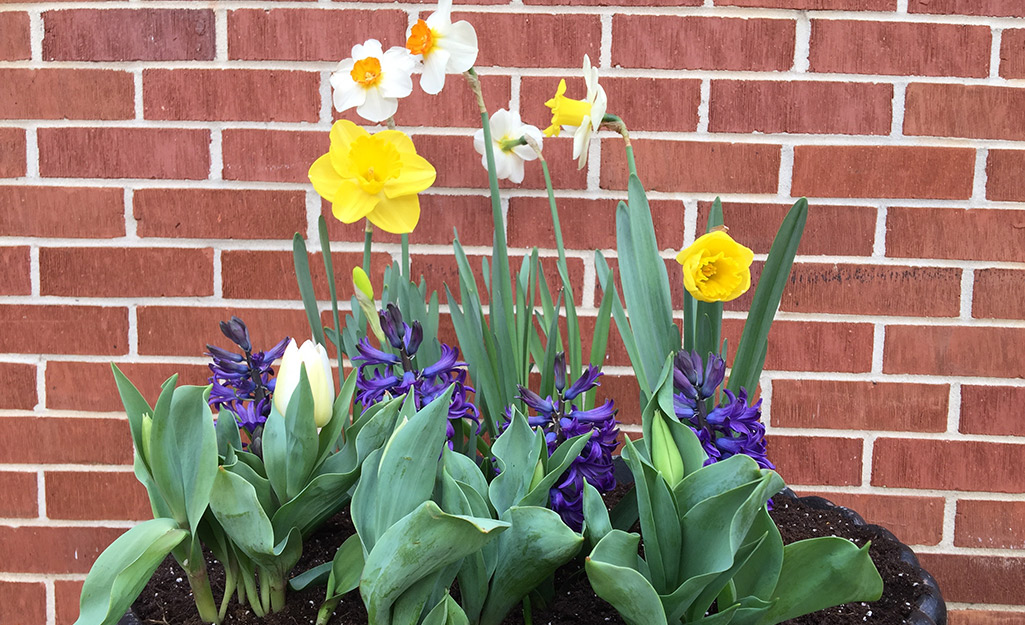 Once your blooms are planted, they'll be a welcome sight as winter fades away.
Explore More on homedepot.com