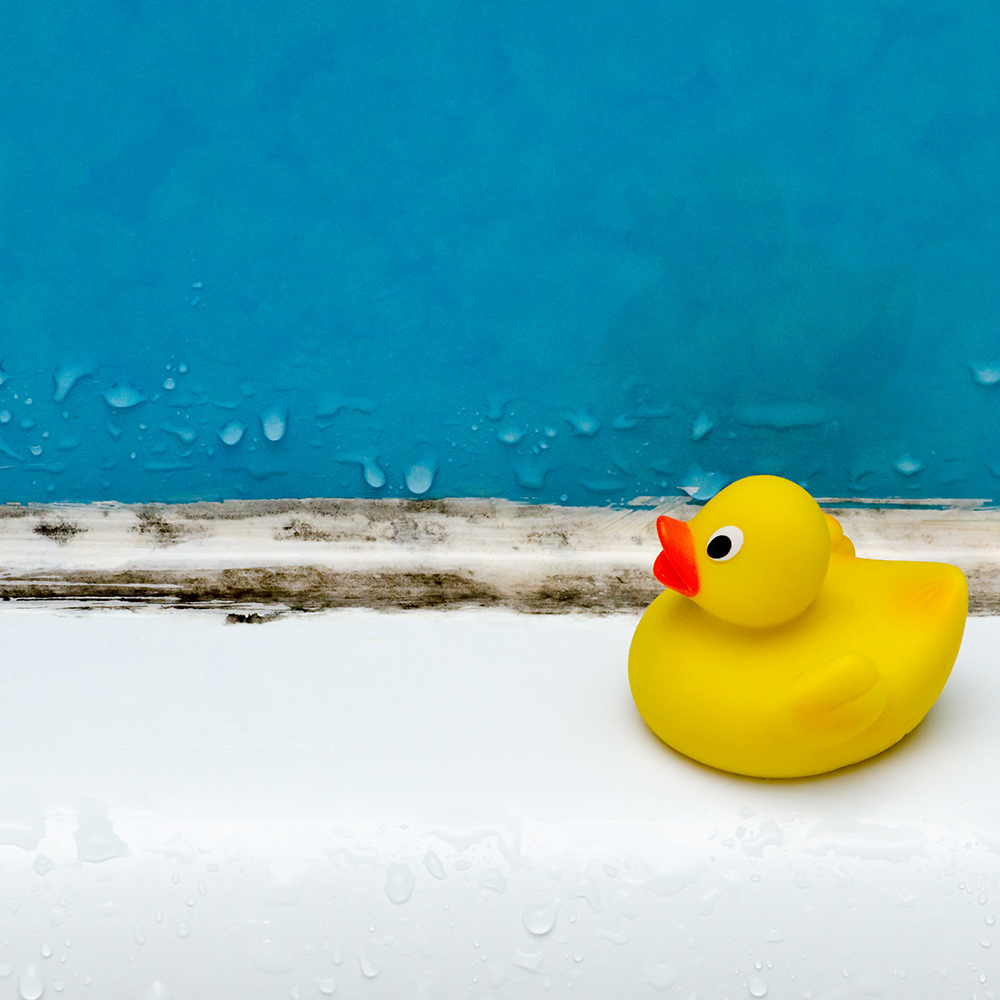 Mildew stains often appear in damp locations such as bathrooms and basements. You should remove mildew as soon as you see it to avoid the possible illnesses it causes. Additionally, mildew must be removed before painting to ensure that new coats of paint adhere well. 
Read this guide for the quickest, safest methods to remove mildew from your home and keep it from returning.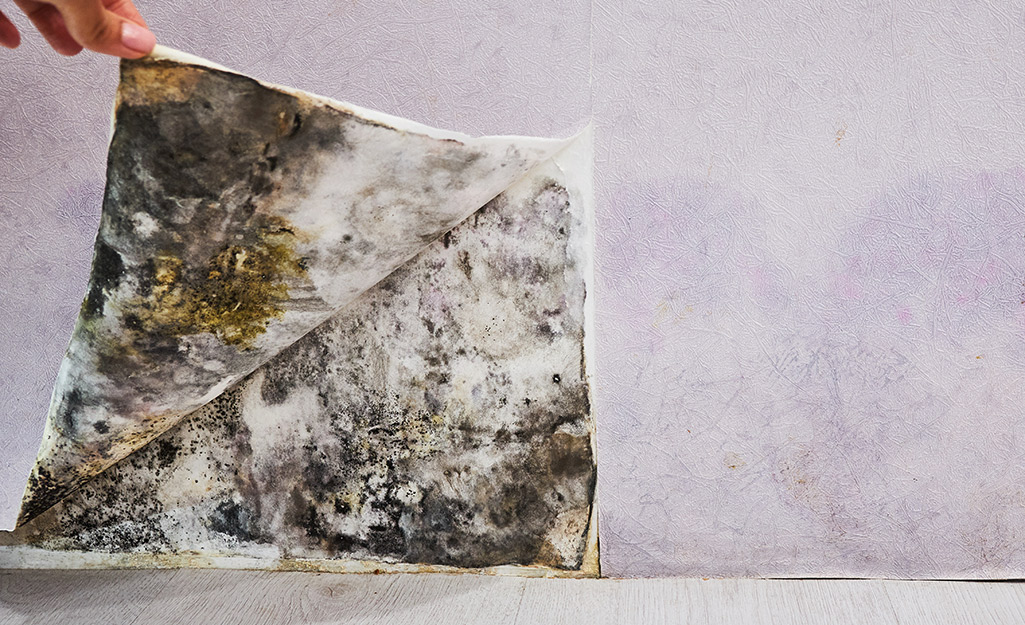 The thin, black layer that's recognized as mildew flourishes best in damp, warm and poorly lit areas like crawlspaces, cellars and closets. Mildew also shows up on windowsills where moisture develops, in areas of the bathroom, on shower curtains and damp clothing. Unoccupied homes are particularly susceptible to mildew, which can grow unchecked in damp areas without circulating air. 
Mildew is not a serious health risk like mold, but left untreated, mildew can cause damage fabrics, leather and paper. 
2
Remove Mildew Stains by Washing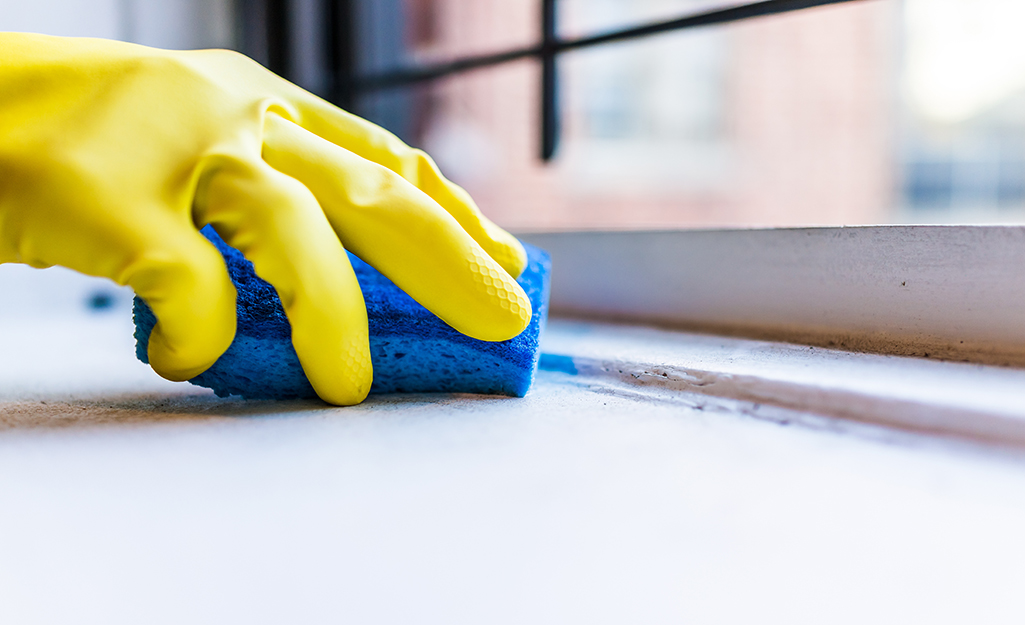 One option to dealing with mildew on hard surfaces is to wash it away. Warm water and mild antibacterial dish detergent is effective on mildew.  
Mix a solution of white vinegar diluted with water to clean up light mildew stains. 
Spray full strength vinegar to eliminate heavy accumulations of mildew.  
Knowing how to wash mildew from wooden surfaces helps to restore the look of your patio chairs and tables. 
Mix 1/2 cup washing soda (not baking soda) in 1 gallon of warm water. Apply the solution to the areas of the wood affected by mildew and scrub with a soft-bristled brush. Rinse with clean water and wipe dry.  
Dissolve 1/2 cup washing soda (not baking soda) in 1 gallon of warm water. Lightly apply to the affected area and scrub with a soft-bristled brush. Rinse with clean water and buff dry. 
Another option for cleaning mildew is a solution of 1 cup ammonia, 1/2 cup vinegar, 1/4 baking soda and 1 gallon of water. Apply the solution to the mildew on wood and rinse clean with water. 
Tip: Wear a mask to avoid inhaling ammonia vapors. 
3
Remove Mildew Stains by Sanding or Scrubbing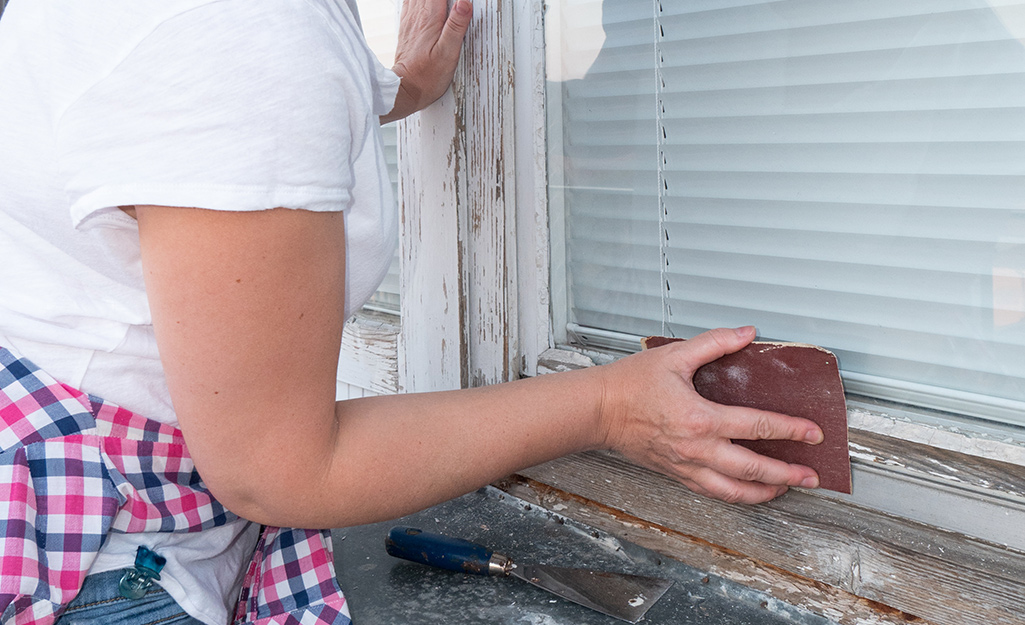 Mildew can be stubborn, so if washing fails to remove it, try sanding it away. Use 150-grit sandpaper or a sanding sponge to gently remove the mildew stains. Wipe away the residue afterward with mild detergent and warm water. 
Another method is to spray 3 percent undiluted hydrogen peroxide directly on hard surfaces where mildew appears like shower tile or floor grout. Let it soak in for 15 minutes, then scrub away the mildew with a stiff-bristled brush. Rinse thoroughly with warm water afterward.   
4
Use Mold and Mildew Remover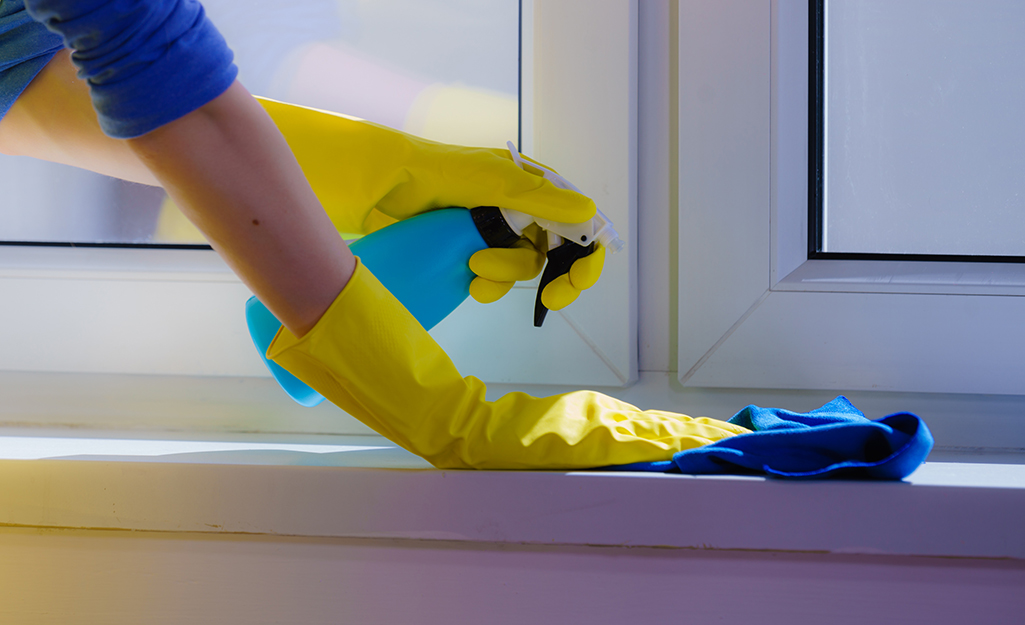 A concentrated solution is another option for removing mildew if washing and sanding fail to do the job. 
Spray the affected area thoroughly to eliminate the remaining discoloration. Most cleaners take about two hours to dry fully and will eliminate the mildew stain entirely. 
Tip: Some mildew removal liquids might contain chemicals that can be harmful if inhaled or absorbed through the skin, so wear a mask and cleaning gloves when using,
5
How to Get Rid of Mildew on Fabrics and Wearable Goods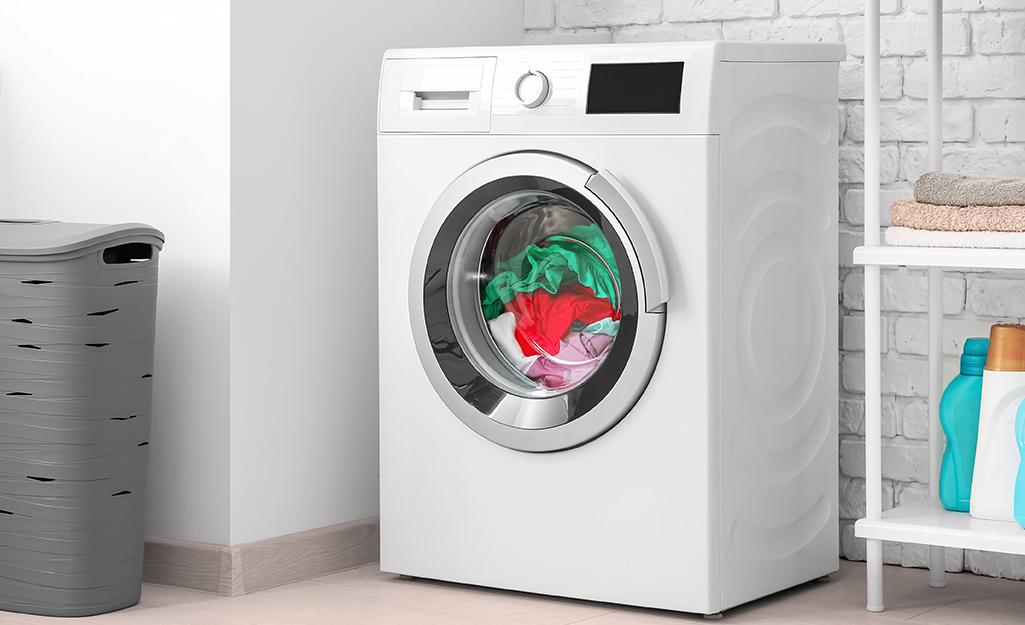 Mildew can cause real damage to fabrics and wearable goods and make them smell bad. 
Follow these steps of how to get rid of mildew at the first sign in clothing, bedding and other garments. 
Wash any mildew-infested fabric items immediately in detergent and hot water, or dry clean garments promptly if needed. Hang the fabrics outside to dry if possible.  
Another option is to wet the mildew-affected area of fabric. Rub a small amount of powered laundry detergent in the fabric and wash it with a 1/2 cup of chlorine bleach in hot water. (If the fabric does not allow for use of bleach, soak the fabric in a solution of 1/4 cup of all-fabric bleach and a gallon of warm water for a half hour before washing.  
If the mildew stains on fabrics remain, moisten the stain with lemon juice and salt, then rinse thoroughly. 
Leather goods like boots and shoes are particularly vulnerable to mildew. 
Mix a cup of one part rubbing alcohol and one part water and pour it into a cloth. Rub the cloth on the leather items to remove the mildew.  
Dry the leather goods in an airy place.  
Apply polish to shoes or conditioner to the leather goods when dry. 
6
How to Prevent Mildew from Occurring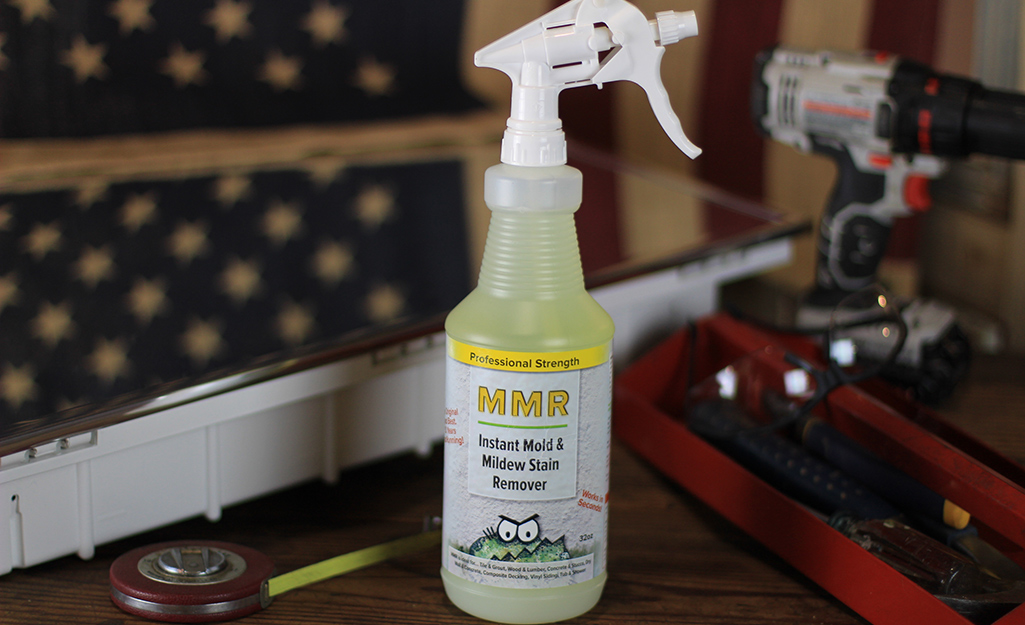 Follow these steps to reduce the chance of mildew forming in your home.
Keep areas where mildew is likely to thrive clean and dry. 
Place containers containing moisture-absorbing chemicals like silica gel in areas like closets where mildew might form. 
Place humidifiers in parts of the house to control moisture levels. 
Mildew can appear a nuisance in areas of your home, but mildew can be easily cleaned and controlled. When it is time to order cleaning supplies in your home, download The Home Depot Mobile App and order the cleaners you need.  
Explore More on homedepot.com