Project Guide
How to Install a Coax Outlet
Time Required:

2-4 hours

Difficulty:

Beginner
---
You've probably seen cable TV installations where the bare coaxial cable simply enters a room via a crude hole drilled through the floor or a baseboard or maybe you've seen them in your own house. They're functional but not too decorative. For a more finished and permanent installation, do the job right, and install a bona-fide wall jack.
This guide highlights the procedures for adding a new cable TV jack in the wall.
CUT DRYWALL TO CREATE OPENING FOR JUNCTION BOX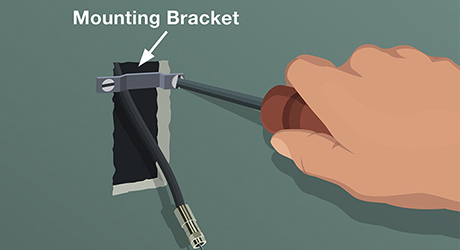 Cut out an opening in the drywall 1 ½ inches wide and 3 ¾ inches high at the TV jack.
Pull the cable through the opening and then install two TV jack mounting brackets or low voltage junction box in the cutout.
ATTACH CABLE F-CONNECTOR AND SECURE MOUNTING BRACKETS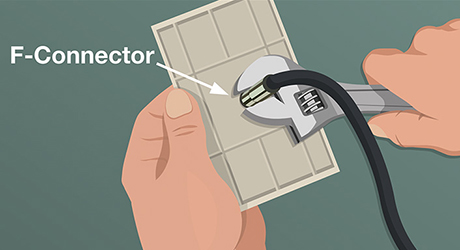 Use an adjustable wrench or pliers to attach the cable F-connector to the back of the TV jack.
Attach the jack to the wall by screwing it onto the mounting brackets.